The Arna Westfjords Way Challenge
On June 29, sixty-five cyclists from all over the world will arrive to race nearly 1,000 kilometers around the Westfjords Way while connecting with local nature and culture along the way. The race is the first of its kind, created by coalition of bicyclist with the aim of promoting a connection between people and places, and is part of a greater effort to bring more cyclists and bikepacking tourism to the region.
This ultra-endurance race is a test of skill and determination as riders will ride long distances through endless fjords, mountain passes and unpredictable Icelandic weather conditions. While participants will be riding as fast as they can, they are also required to stop at two points of interest along each stage - where their time does not count towards their overall race time.
The Arna Westfjords Way Challenge ultra-endurance stage race is more than a race to the finish - it's about a meaningful interaction with people and place. Riders will push their limits, but not without taking in some of the endless opportunities to learn about and interact with Icelandic culture. Between long days in the saddle, the riders will make cultural connections visiting museums, meeting locals who run traditional sheep farms and take part in Icelandic traditions like hot pot soaking and sea swimming.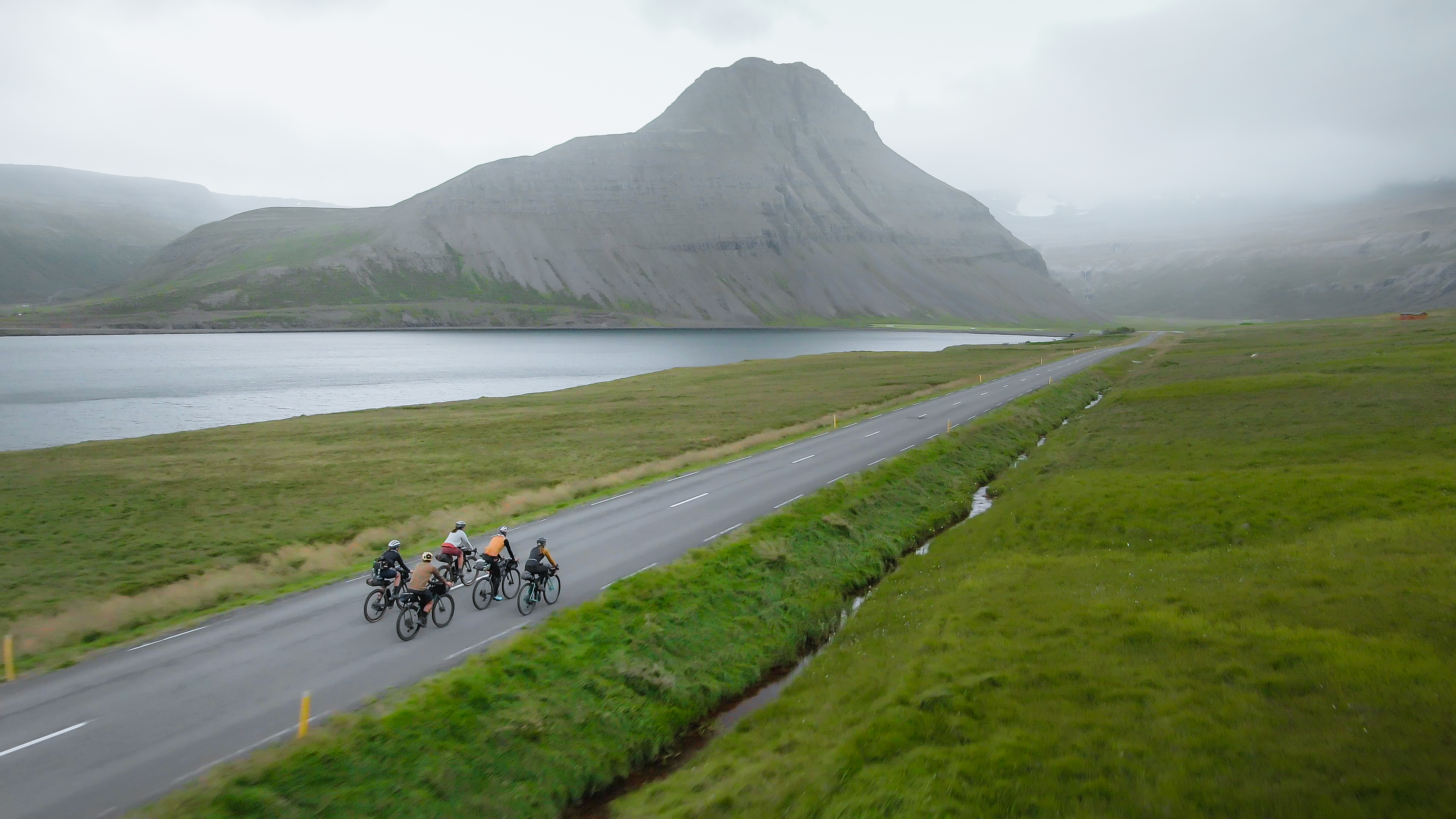 The cultural connections are what set the Westfjords Way Challenge apart from all other races. In order to successfully finish each stage, riders will be required to stop at a minimum of two Cultural Connections per stage. The riders can visit 27 diverse stops, predetermined by the race. The stops range from museums like the Sheep farming museum or the Icelandic Sea Monster Museum, to hot pools and pots like Hellulaug, Drangsnes hot pots or the Swimming Pool in Reykjafjörður, to interesting attractions like Dynjandi, Garðar BA or Rauðasandur. They are intended to encourage cyclists to stop and take in the culture of the Westfjords. These are checkpoints where ride time is paused.
About
The Arna Westfjords Way Challenge is the inaugural race hosted by Cycling Westfjords – a coalition of bicyclists aimed at promoting a connection between people and place through bicycle tourism in the Westfjords of Iceland. Learn more at cyclingwestfjords.com.
To learn more about the Arna Westfjords Way Challenge, and follow the journey of your favorite riders, head over to cyclingwestfjords.com/wfwc.