For those who enjoy skiing or snowboarding there are fine ski resorts throughout the country. They are generally open during the winter, snow and circumstances permitting. There is a ski-resort in Ísafjörður. 
Borea Adventures-Iceland
Borea Adventures is a fully licensed adventure and wildlife guiding company based in Ísafjörður. Borea offers guided multi day tours in the Nature Reserve where guests overnight in tents, our private base camp in Hornvík bay or at the abandoned farmhouse in Kvíar.  Borea Adventures also offers a great variety of day tours from Ísafjörður, 2-6 hours kayak tours in the peaceful fjords in the area and hiking trips suitable for most people. Borea can also customize tours for private groups of different sizes.  Borea is also highly recognized for their amazing ski tours in the Hornstrandir Nature Reserve and in the mountains around Ísafjörður.  The Company owns an runs the Bjarnarnes ferry boat, an 18 passengers speed boat on scheduled and private trips to Hornstrandir Nature Reserve.  Borea Adventures tours are guided by experienced local guides that insure that everyone leaves with smiles on their faces and stories to tell.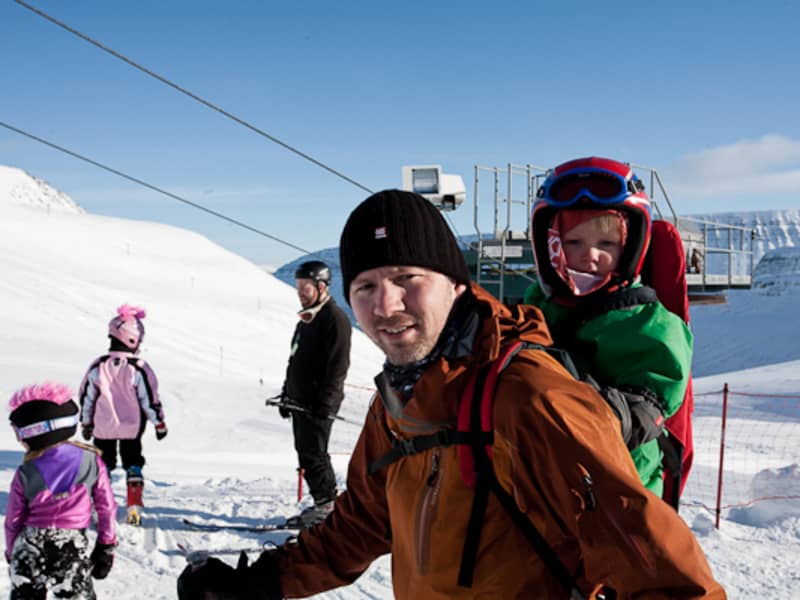 Ísafjörður Ski Area - Tungudalur/Seljalandsdalur
The ski areas in Ísafjörður are: Tunguldalur for downhill skiingSeljalandsdalur for cross-country skiing Both are located within 8 minutes' drive from the town center. The downhill area has three lifts, daily groomed tracks and equipment rental. The cross-country area is one of the best of its kind in Iceland, and the home to the international race Fossavatnsgangan. Tracks of diff erent distances are groomed every day and you can rent equipment on site. While skiing under a starlit evening sky, decorated with northern lights, is an experience beyond compare, both ski areas are also equipped with floodlights for evening skiing.