Map
Cycling Westfjords
 Cycling Westfjords is a coalition of bicyclists who live andbreathe cycling in the Westfjords. We know this place and the people that make it special
Adalvik
Adalvik cove faces the open seas, being the outermost cove in Hornstrandir Nature Reserve. The cove is rather big, with about 5 miles between the impr
Amazing Westfjords
Located in Ísafjörður, Amazing Westfjords offers a guided tour around Ísafjarðardjúp bay on Ölver ÍS 432 and Straumur ÍS 433 where our guide will educ
Arctic Fox
The Arctic fox is the only truly native land mammal in Iceland. It got stranded on the island after the last Ice Age and lived on birds, bird eggs, be
Arnarfjordur
Arnarfjordur, 5-10 kilometres wide and 30 kilometres long, is bordered by Slettanes to the north and Kopanes to the south. At its head, it forks at th
Arnarnes
Arnarnes is the outermost point of Skutulsfjörður and offers fantastic views over Ísafjörður and surroundings. Arnarnes is also an amazing place to ca
ATV Ísafjörður
ATV - Ísafjörður offers atv / quad guided tours. You can experience the varied nature around Isafjordur in a safe, simple and fun way, in a small grou
Avis Car Rental
"We try harder" Avis's focus is to rent out quality cars and provide quality services. Avis gives his client what he needs when he needs it. Avis Car
Árneshreppur
Iceland's least populous; the municipality of Árneshreppur has only 50 inhabitants. The road connecting the region to the rest of Iceland can be close
Beffa Tours
Beffa Tours is a family owned and operated boat tour company, in Bíldudalur. Join us on an enjoyable and exciting adventure at sea and experience the
Bíldudalur
Bíldudalur is nested by the fjord Arnarfjörður, a location which is not only beautiful but also responsible for Bíldudalur's reputation as the "good-w
Bíldudalur - Norlandair
Norlandair operates scheduled flights from Akureyri (AEY) to three domestic destinations: Þórshöfn (THO), Vopnafjörður (VPN) and Grímsey (GRY), and on
Bíldudalur Camping Ground
In the town Bíldudalur is diverse activities. There is the unique Monster museum as well as the music museum. It is possible to take shorter and longe
Bíldudalur Golf club
The golf club in Bíldudalur was formed in 1992, since then club memeber have built up a wonderful 9 hole course at Litlueyrarvöllur. The course is nic
Bjarnarfjordur
Near to Steingrímsfjörður and the village of Hólmavík, you find Bjarnarfjörður fjord, on Route 643, in the municipality of Kaldraneshreppur. Not many
Bjartmarssteinn
Vaðalfjöll, the mountains above Bjarkalundur, and Bjartmarssteinn are beautiful and special rock formations that you can't find in many other places.
Boat- and gift of nature exhibition Reykholar
The Boat and Gift-of-Nature Museum & travel information centre tells the story of how inhabitants traditionally harvested the rich, natural resources
Bolafjall
The most popular visiting point in Bolungarvík is the top of Bolafjall Mountain. The place offers a staggering view over Ísafjarðardjúp, Jökulfirðir a
Bolungarvik Campsite
The camp site of Bolungarvik is near the Bolungarvík swimming pool. A service house is attached to the camp site, where there is a dining room for gue
Bolungarvík
Bolungarvík is the northernmost village in the Westfjords, situated on an eponymous cove.The village has been a fishing port since settlement, so natu
Bolungarvík District Information Office
Open from 14:00 - 18:00 Mondays, Tuesdays and Thursdays.
Bolungarvík Golf Club
The golf course in Bolungarvík is called Syðridalsvöllur. It has 9 holes but 18 tees, giving you a different view of the hole when playing the course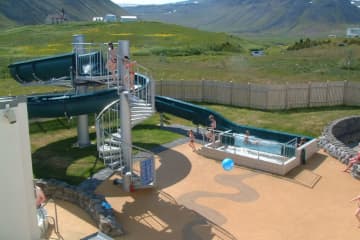 Bolungarvík Swimming pool
The camping ground is open from May 1st - Sepember 30th. Opening hours   Weekdays 06:00 -22:00 Weekends: 10:00-18:00  
Borea Adventures-Iceland
Borea Adventures is a fully licensed adventure and wildlife guiding company based in Ísafjörður. Borea offers guided multi day tours in the Nature Res
Breidavik
Breiðavík is situated on the way to Látrabjarg. When you drive over the mountain pass from Örlygshöfn you will come down in the creek of Breiðavík. In
Burial ground of Sæunn
Sæunn the wonder-cow is a special cow which saved her own life from getting slaughtered by swimming over the cold Atlantic ocean fjord of Önundarfjörð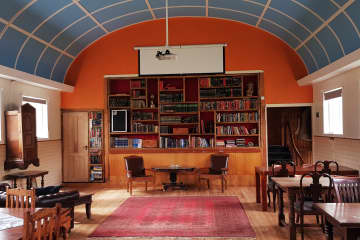 Cafe Dunhagi
Cafe Dunhagi is a restaurant specializes in local cuisine. Fresh local fish, Icelandic lamb, vegetarian specials and homemade breads and desserts to d
Djúpavík
Traveling along road #643 through the Árneshreppur municipality is one of the most scenic drives you could ever take. Besides the breathtaking nature,
Djúpavík Waterfall
Towering above the small village of Djúpavík in Strandir is a beautiful waterfall. 
Dokkan brugghús
Dokkan is the Westfjords first and only brewery, that brews high class craft beer.  Our micro brewery is a small family business founded in Isafjorður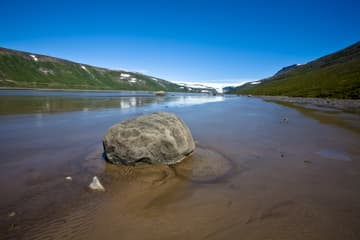 Drangajokull
Drangajökull is the only glacier in the Westfjords. It is the only glacier in Iceland whose altitude in entirely below 1,000 metres. In addition to th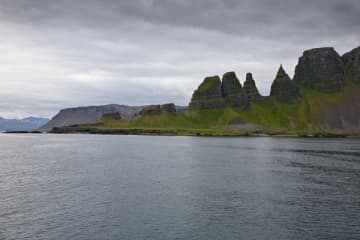 Drangaskord
One of the most impressive and least-talked-about natural features in all ofIceland, Drangaskörð are a series of seven rocky peaks jutting out into th
Drangsnes
Drangsnes is a fishing village, pure and simple. Conveniently located near the fishing grounds, it thrives in its minimalistic ways. In fact, the entr
Drangsnes Hot Pots
The hot natural pools in Drangsnes are right along the shoreline in the middle of the village easily spotted from the road.The pots are used throughou
Dynjandi
Simply enthralling; The Westfjords' favourite front-page model for decades, and is never short of breathtaking. The biggest and widest part of the wat
Dyrafjordur
Dýrafjörður is a fjord in the Ísafjarðarbær municipality. At 32 kilometres long, it is among the harder fjords to miss, and even more so because of wh
Edinborg Bistró
Edinborg- Bistro,whether you want a taste of the Icelandic food culture, get some coffee and cake, or simply enjoying a cold one on the side. Then Edi
Einarshúsið
Amid the mountains of the wild West Fjords region, Einarshúsið Guesthouse is in Bolungarvík, a small fishing village.  The building is from the turn o
Europcar Car Rental / Bílaleiga Akureyrar
Close to 50 years of superior customer service.Back in 1966 the company started with only five cars at one location in northern Iceland. Today Holdur
Europcar Car Rental / Bílaleiga Akureyrar
Iceland offers travelers an adventure in a beautiful and rugged landscape. Enjoy the freedom of having your own transport in the beautiful surrounding
Family Park Raggagardur
How it all startedVilborg Arnarsdóttir (Bogga in Súðavík) created this garden. She has had a long standing dream of creating a playground for children
Fantastic Fjords
We are a Travel Agency located in the Westfjords of Iceland and emphasise on Tours and Travel deals with a cultural touch around the fantastic fjords.
Finna Hotel
Finna Hótel is located in the center of Hólmavík with a beautiful view over Steingrímsfjörður and the old town.  Hólmavík is a small fishing village i
Fisherman
Fisherman is a fully licensed tour operator based in Sudureyri. Fisherman is also a passionate foodie that loves to meet and great people from all ove
Fisherman Café
Visit the local favourite, the CAFÉ at Sudureyri, at the heart of the town. It is a special place to be as it obtains its relaxed atmosphere and cozy
Fisherman Hotel
Fisherman Hotel offers well equipped accommodation: Single rooms, double rooms and family rooms with or without private facilities. Bathrooms are posi
Fisherman's hut in Staðardalur
The Old Fisherman's hut in Staðardalur
Flak Restaurant
FLAK is a house of arts, a cultural orientated pub and fish-soup restaurant at Patreksfjörður harbour in the Icelandic West Fjords. Join us for some s
Flatey
Breiðafjörður is the second biggest fjord in Iceland as it stretches 70 km where it is widest. Where the fjord gets more shallow there are almost unco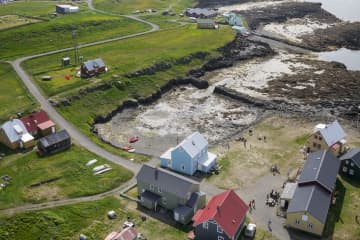 Flatey island
Breiðafjörður is the second biggest fjord in Iceland as it stretches 70 km where it is widest. Where the fjord gets more shallow there are almost unco
Flateyri
Flateyri has been a trading post since 1792 and saw its heyday in the 19th century when it was home to a fleet of decked vessels and the base for shar
Flateyri Camping Ground
The town Flateyri is a typical Icelandic fishing village that has based its income and survival from the sea. In Flateyri travelers will find all the
Fljotavik
Fljótvík is a creek situated between Rekavík bak Látur and Hælavík. 
Flókalundur
Iceland owes its name to Hrafna-Flóki or Raven-Floki. After a long navigation from Norway, he took land in Vatnsfjörður fjord. As a navigational aid,
Foss í Fossfirði
Fossfjörður is one of the the offshoot fjords of Arnarfjörður, it is the westernmost of the so called "Suðurfirðir" the Southern Fjords. These are Bíl
Fosshotel Westfjords
Fosshotel Westfjords is in the small fishing village of Patreksfjörður, gateway to some of Iceland greatest attractions. Close to Fosshotel Westfjords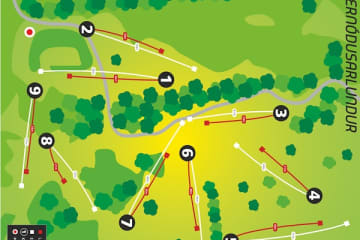 Frisbee golf
Free admission 9 holes, with 2 tees per hole. 
Gamla Guesthouse
At Mánagata 5 we have 8 twin-bedded rooms and 1 triple rooms on two floors, all with a hand basin, bathrobes and TV. Shared bathrooms are on each floo
Gamli bærinn Brjánslæk
Accommodation in three rooms with a shared bathroom (2 wc 1 shower) in an old house built in 1912 as a priest's lodge. Surrounded by beautiful nature,
Garðar BA
Garðar BA is Iceland's oldest steel ship now placed on the beach near Patreksfjörður. The ship is a popular stop for travellers. The peculiar location
Gemlufall guesthouse
Gemlufall   There are two apartments in the house and can be rented separately or the whole house.  Apartment 1 6 persons  Apartment 2 6 persons + a
Gjögur - Norlandair
Norlandair operates scheduled flights from Akureyri (AEY) to three domestic destinations: Þórshöfn (THO), Vopnafjörður (VPN) and Grímsey (GRY), and on
Gláma Golf club
Gláma golf club's home course is at Meðaldalsvöllur in Dýrafjörður. It is about 5 km drive out the fjord from the village of Þingeyri. Meðaldalsvöllur
Grettislaug
The swimming pool in Reykhólar is named Grettislaug named after Grettir the Strong.  Alongside the pool there is a campsite that is opened during summ
Grímsey
Situated just off shore from Drangsnes in Steingrímsfjörður, the island of Grímsey is a true gem of nature. From Drangsnes there are scheduled boat tr
Guesthouse Malarhorn
Guesthouse Malarhorn is located in the fishing village Drangsnes in Steingrímsfjörður, only 30 minutes drive from Hólmavík. Malarhorn offers various a
Guesthouse Managata 1
Bed and brekfast in the center of Isafjordur. We have rooms for 2-7 persons. Both to share or for private visitors. The price offered is without break
Guide to Iceland
Uniting over 1500 Icelandic travel operators in a single community, Guide to Iceland remains the world's largest collaboration for Icelandic travel se
Harbour Inn Guesthouse
The Harbour Inn guesthouse is a family owned and operated guesthouse, located in the heart of the village Bíldudalur. We offer accomodation in sgl. &
Hellulaug
Hellulaug is a geothermal pool, located just off the highway, close to the beach in Vatnsfjörður. It is quite lovely to chill out in the pool(38°/100,
Hertz Car Rental - Ísafjörður
Hertz Car Rental is a leading and award-winning car hire company operating for over 50 years in Iceland. Winner of the World Travel Awards for the fou
Hesteyri
Hesteyri is a deserted village located in Hesteryafjord, which is the westernmost fjord of the Jokulfirdir area. During the most flourishing period ar
Hey Iceland
Hey Iceland is an award-winning, leading expert in travel in the Icelandic countryside with over 30 years of experience. We offer a wide range of self
Heydalur
Heydalur is  a paradise for those who like birdlife and to take pictures of birds. Heydalur offers horseback rides in Heydalur valley and many attract
Hidden Iceland
Hidden Iceland is a boutique activity tour operator, authorised by the Icelandic Tourist Board, taking small groups on personalised trips across Icela
Hnífsdalur
Hnífsdalur is a small village between Ísafjörður and Bolungarvík. It has some 200 inhabitants, many of whom seek work in Ísafjörður, only 4 km away. T
Holt Inn
Holt Inn is a family run hotel in the heart of Westfjords, only a 15 minute drive from Isafjordur. The hotel used to be a school but now it has 11 new
Holtsfjara
Önundarfjörður is a particularly pretty fjord, even by Westfjords standards. This is partly due to Holt beach, which is a sweeping golden-sand beach a
Hornbjarg og Haelavikurbjarg
Hornbjarg is the signature sea cliff towering at the top of Hornstrandir nature reserve. Green lush hills suddenly cut off by sheer cliffs dropping ov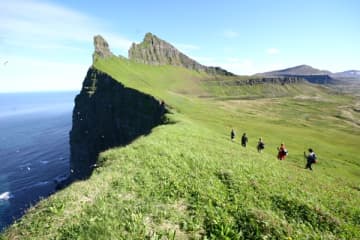 Hornstrandir
This territory of the Arctic fox has been uninhabited since the 1950s. As isolated as it was then, it attracts the casual half-day visitors and seriou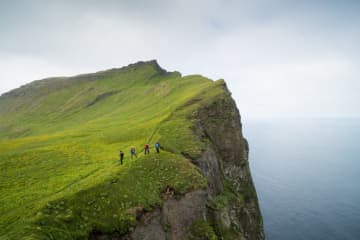 Hornvik
Hornvik is surrounded by the cliffs of Hornbjarg to the east and Haelavikurbjarg to the west. West side of Haelavikurbjarg is Hælavík cove. 
Hotel Djúpavík
The building that is now the hotel was constructed in the 1930s for the women who worked in the herring factory. It was extensively renovated in 1985
Hotel Flatey
Hotel Flatey is situated in the centre of the old village on Flatey, in the very heart of Breiðafjörður. The houses in the old centre are timber struc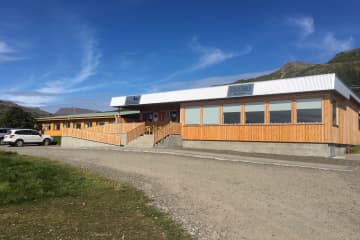 Hotel Flókalundur
Hótel Flókalundur is a small family-run hotel in Vatnsfjörður, on the south coast of the Westfjords. The hotel was built in 1966 by the Local Region A
Hotel Heydalur
Hotel Heydalur is located in the beautiful valley of Heydalur, around 320 km from Reykjavík and 130 km from Ísafjörður. The hotel offers 59 beds in 19
Hotel Ísafjörður
Hotel Ísafjörður is a modern and comfortable hotel in the heart of Ísafjörður, the capital of the Westfjords  with 36 double rooms. All the rooms are
Hotel Ísafjörður - Horn
All the rooms have a bathroom with shower,  no smoking with a free Wifi and TV. Two of the rooms are family rooms where up to five can sleep. The fami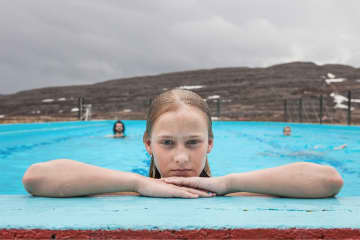 Hotel Laugarholl
Ghosts, trolls and sorcerers To Icelanders the Strandir region is wrapped in an aura of mystery. According to lore it's not only home to ghosts, elves
Hotel WEST
Hotel WEST is a new, small hotel with 18 rooms, all with private facilities. The hotel is on the top floor of the old historic general store building,
Hólmavík
Get off the ring road - and let the trolls guide you The Strandir area, with its small towns, rich history, and impressive landscape is the perfect c
Hólmavík Golf club
Golf course name: Number of holes: Par: Skeljavíkurvöllur 9   66
Hólmavík Swimming pool
Swimming pool, hot tubs, sauna, gym and a sports hall. 
Hvítanes
Hvítanes is situated between Hestfjörður and Skötufjörður fjords in "central" Ísafjarðardjúp. As you arrive you should check the rocks at the shore. H
Iceland / Promote Iceland / Visit Iceland
Promote Iceland is a public-private partnership established to market Iceland´s commercial interests abroad and to increase the country´s export reven
Iceland backcountry travel
Iceland BackCountry Travel offers customized multiday tours for small groups in minibuses for up to 17 passengers, private and scheduled tours in high
Iceland Travel
Since 1937 Iceland Travel has been the leading travel company, tour operator and destination management company (DMC) in Iceland, offering top-quality
Ingjaldssandur
Ingjaldssandur is a huge, lush valley facing the sea between Önundarfjörður and Dýrafjörður. Once home to dozens of farming folk, people used to get t
Ísafjörður
Ísafjörður is the largest town in the peninsula.  It is conveniently located between five smaller villages, and being  Ísafjörður is the largest town
Ísafjörður - Icelandair
From the domestic airport close to downtown Reykjavík, we fly to the following airports in Iceland. Flight times are under 1 hour.  Ísafjörður (Westf
Ísafjörður Golf club
Golf course name: Tungudalsvöllur Number of holes: 9 Par: 70  A hillside golf course in Tungudalur valley, with Bunárfoss waterfall by the side and vi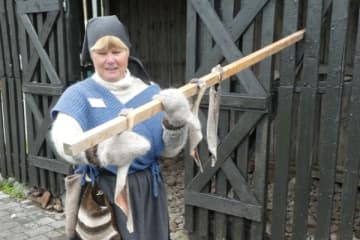 Ísafjörður Guide - Helga Ingeborg Hausner
Something special - Nature and Cultural Walks with a view of Ísafjörður Ísafjörður Walk - An Interesting Journey Through Time (2 hours) Our guide, dre
Ísafjörður Ski Area - Tungudalur/Seljalandsdalur
The ski areas in Ísafjörður are: Tunguldalur for downhill skiingSeljalandsdalur for cross-country skiing Both are located within 8 minutes' drive from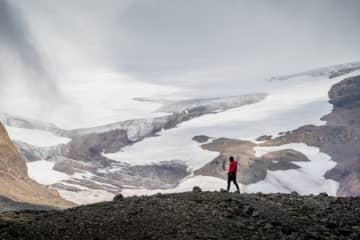 Kaldalón
Kaldalón is a 5 kilometer long fjord that stretches in from northern Ísafjarðardjúp into Drangajökull glacier. From underneath the glacier comes the g
Kaldbakur
Kaldbakur is one of the so-called Westfjords Alps – the tall and pointy mountain range between Dýrafjörður and Arnarfjörður. Most Westfjords mountains
Kálfanesborgir
the hike to Kálfanesborgir above Hólmavík is quite short and easy. The hike starts at the camping ground and there is a trail that leads you to a smal
Kerling the cliff
Kerling the cliff is situated in Drangsnes. The story says that this cliff once was a troll woman. This woman, along with two other trolls, had a drea
Ketildalir and Selardalur
The Ketildalir valleys are on the southern shore of the fjord Arnarfjordur. The best know of those valleys is probably Selardalur, a very popular dest
Kirkjuból Travel Service
Kirkjubol is a charming resting place centrally located in Strandir area in Iceland. It is an ideal place for families and for all those wishing to en
Kollsvik
Kollsvik is a beautiful bay in southern parts of Westfjords. Formerly a fruitful settlement living of farming and fishing, now less populated since fa
Kómedíuleikhúsið
  Find us on Facebook here.
Latravik (Hornbjarg)
Látravík is a small creek in the south east of Hornbjarg. In the creek lays Hornbjargsviti, or the lighthouse of Hornbjarg which used to be a manned w
Laugarhóll Swimming pool
The swimming pool has a remarkable history. It was built in the 1940's as a joint effort by farmers from the area. There is a constant flow of hot spr
Láki Tours
Láki Tours offers responsible whale watching from Hólmavík in the south-eastern Westfjords area called Strandir. The most common whales in the fjord a
Látrabjarg
One of Europes biggest bird cliffs, a home to birds in unfathomable numbers. This westernmost point of Iceland is really a line of several cliffs, 14
Lignite canyon
Surtarbrandsgil (e. Lignite canyon) was put on the Icelandic environment protection list as a natural phenomenon in 1975. The main reason for the prot
Lignite mine
Syðridalur in Bolungarvík is known for an old lignite mine which is situated in the valley. Lignite was mined from the mine in the years of 1917 until
Litlabyli,charming historic house in Flateyri
We have space for up to 10 guests in a comfortable home with beautiful views of the mountains and fjord. Each room has accommodation for 2 people, in
Logn, restaurant & bar
Logn, restaurant & bar is a new restaurant located on the ground floor of Hotel Ísafjörður. At Logn, you can enjoy delicious dishes from a diverse men
Móra guesthouse
Products available: Smoked lamb. Please contact for further information.
Museum of Everyday Life
Don't miss this one-of-a-kind museum that will make you feel like you've stepped into other peoples' lives for a short second.  The museum exhibits a
Natural History Museum of Bolungarvík
Note: The Natural History Museum will be closed in 2021 due to renovations.  The museum is located in the centre of Bolungarvík and has in display a v
Naustahvilft
If you've ever visited the town of Ísafjörður, you will certainly have noticed the immense rim of flat-topped mountains which surround the fjord. A no
Norðurfjörður
Norðurfjörður is a part of Árneshreppur the least populous municipality in Iceland, with only 53 inhabitants. It stretches over a wide area, though, c
Odin Adventures
Sunset in Dyrafjord 2 to 3 hours. In this trip we see and experience Dyrafjord with its most beautiful beauty and the sunset from a new wonderful pers
Onundarfjordur
Önundarfjörður is a 20 km long fjord, located between Dýrafjörður and Súgandafjörður. The fjord has a few small green valleys and quite a few farms, f
Orlygshofn
On the southern shore of Patreksfjörður fjord you will find beautiful Örlygshöfn – a wide vista of seashore encompassing a thick finger of yellow sand
Osvor Museum
The museum consists of a replica of a 19th century double fishing booth, salt-shed, fish drying platform and a fish drying shed. It also has on displa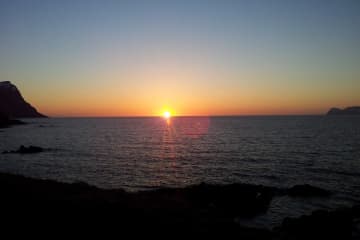 Óshlíð
Óshlíð is the old road between Bolungarvík and Hnífsdalur. The construction of the road started in 1950s and it served the people of Bolungarvík as th
Ósvör Maritime Museum
Ósvör maritime Museum is a replica of an old Icelandic fishing station from the19th century that stands on the east side of Bolungarvík down by the se
Patreksfjörður
Patreksfjörður is the biggest town in the southern part of the Westfjords, with a population of around  660. Early in the 20th century, Patreksfjörður
Patreksfjörður Camping Ground
The town of Patreksfjörður has a good selection of restaurants and coffee houses plus retail stores and other services.  The sports center also has a
Patreksfjörður Golf club
Golf course name: Vesturbotnsvöllur Number of holes: 9 Par: 72
Patreksfjörður Swimming pool
A beautiful outdoor pool which offers a spectacular view over the fjord. The pool is 16,5 x 8 meters, two hot pots and one small pool, sauna. Gym with
QP-13 Memorial
Memorial for the sailors of the Convoy QP-13, Nineteen ships from the Arctic Convoy QP-13 were sailing north of Aðalvík on July the 5th 1942. The Conv
Raggagardur
Raggagardur (A garden for Raggi) is a family playground in the village of Sudavik. Created by Vilborg Arnardottir in the memory of her son Ragnar (Rag
Rauðasandur
Rauðasandur (Red Sand) is precisely that: a beach with endless red sand. Well, not endless but 10 km is a lot. The magnificent hues of the sand differ
Reykhólar
If you are interested in bird-watching, the small village of Reykhólar is the perfect hub. The sea closest to shore is very shallow and with a high ti
Reykhólar District Information Office
The information center is in a large building on the left side of the branch line down to Reykhóla village just before reaching Hólabúð (general store
Reykjafjordur
Reykjafjordur is a short and wide fjord in northern Strandir. It was abandoned by its last inhabitants in 1959. The buildings have been well maintaine
Reykjanes
Built as a school for the children of the area, Reykjanes was strategically located for its geothermal springs and ease of access by boats. Reykjanes
Reykjaneshyrna
Reykjaneshyrna is a beautiful mountain situated between Ingólfsfjörður and Norðurfjörður. The mountain looks beautiful and stands alone where the fjor
Reykjarfjörður in Arnarfjörður
In Reykjarfjordur a full-size swimming pool is visible from the main road. The water is warm all year round due to geothermal energy. Just above the p
Saltverk
Saltverk makes artisan flaky sea salt in Iceland. It is founded with the passion of making the world's best flaky sea salt. With access to some of the
Samúel Jónsson´s Art Museum
 Samúel Jónsson (1884-1969) has been called "the simple-hearted artist". When he received old-age pension, he built an art museum and a church, made m
Sandafell
Sandafell (362m) is a small mountain south of Þingeyri in Dyrafjordur. Perfect for a hike from Þingeyri, it's even possible to drive up the mountain o
Seal
Two species of seal can be seen consitently throughout the Westfjords area. The "land-seal" is the most popular one and can be seen all around the Wes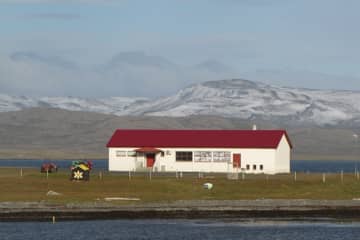 Sheep Farming Museum
The Sheep Farming Museum is an interesting and entertaining exhibition about the Icelandic sheep and sheep farming. The exhibition focuses on providin
Sjóferðir / Sea Travel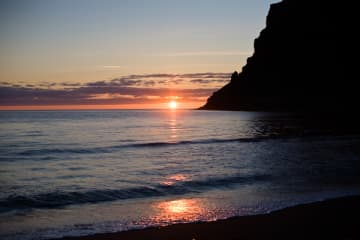 Skalavik
Skálavík is the next creek westwards from Bolungarvík. People lived in Skálavík until around 1960's and since then the creek has been uninhabited. Peo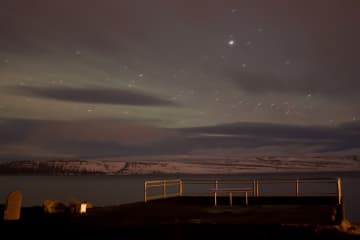 Skarfasker
Skarfasker is a viewing point on the way to Óshlíð. It's nice to stop the car at Skarfasker and take a look at the viewing point and sit down for coff
Skrúður
The garden was officially opened on August 7th 1909. In 1992, a group of people decided on their own to restore the garden, and on August 18th 1996 th
StrandFerdir.is
We are located on the coast of the Northern Fjords. There is a small village in a beautiful environment with the unique swimming pool, the Krossneslau
Straumnes
Straumnesfjall is a mountain above Aðalvík in Hornstrandir. From the village of Látrar there is an old road that leads you up to the mountain. During
Stúkuhúsið - Café / Restaurant
Stúkuhúsið café/restaurant has a great location in the middle of the town Patreksfjordur, right next to the pool. The view from Stúkuhúsið is stunning
Suðureyri
Suðureyri is a fine example of an Icelandic fishing village. The village only began to form in the early 20th century, growing rapidly with the mechan
Súðavík
The small and friendly fishing village of Súðavík, 20 kilometres from Ísafjörður. Since 1995, when an avalanche destroyed a big part of the village, i
Svalvogar
Svalvogar is a 49-kilometre circular route between the fjords of Dýrafjörður and Arnarfjörður. It usually starts and finishes in Þingeyri and takes th
Svuntufoss
In Patreksfjörður fjord there is a small beautiful waterfall. 
Sætt & Salt
A Chocolatier, Sætt & Salt or sweet and salty, nestled in Eyrardalur in the small town of Súðavík. The sweet referres to the sweetness of the chocolat
Tálknafjörður
Tálknafjörður is a friendly village in the southern part of the Westfjords, with a population of approximately 300. For centuries, most of the locals
Tálknafjörður Swimming pool
Tálknafjörður swimming pool has to offer many activities. There is an 25 meter outdoor pool, two hot tubs, sauna, cold tub, baby pool and waterslide.
The A house in Fossfjörður
In Fossfjörður, one of the offshooting fjords of Arnarfjörður you will find the A house. A small charming house that has been a social media sensation
The Arctic Fox Center
The Arctic Fox Centre is a non-profit research and exhibition center, focusing on the arctic fox (Vulpes lagopus) - the only native terrestrial mammal
The deserted Herring Factory in Ingólfsfjörður
The factory was constructed by the company Ingólfur hf. during the years of 1942-1944. The main reason why the factory was built was because of the gr
The Ferry Baldur
Please order space for cars on the ferry in advance. Seatours also offers the Unique Adventure tour, Gourmet Tours for groups and various private tour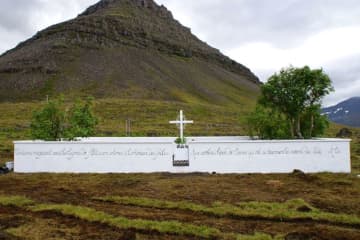 the Graveyard of the french seamen
The connection between France and Iceland plays a big role in the story of Þingeyri and Dýrafjörður. What's left of this connection can easily be seen
The Icelandic Sea Monster Museum
Tales of sea monsters have played a colourful role in Icelandic folk culture for centuries, and several written accounts of them can be found all arou
The Icelandic Sorcery and Witchcraft Museum
The Museum of Sorcery and Witchcraft was opened in the summer of year 2000 and attracts around 11 thousand guests every year. The exhibition tells the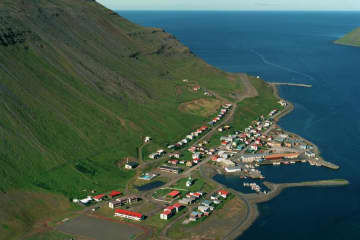 The Lagoon
If you're all in for the real nature experiance and the family wants to do something magnificent then you should talk to the people at Fisherman, buy
The Old Blacksmith Shop Bíldudalur
The old blacksmith shop in Bíldudalur dates back to 1895 to when Pétur Thorsteinsson, one of the most sucessfull entrepreneur for business in Iceland,
The Old Blacksmith Shop in Bíldudalur
The old blacksmith shop in Bíldudalur dates back to 1895 to when Pétur Thorsteinsson, one of the most sucessfull entrepreneur for business in Iceland,
The Old Blacksmith's Workshop
The old Blacksmith's Workshop was founded by Gudmundur J Sigurdsson in 1913, but Gudmundur came back to Thingeyri in 1903 after learning the trade in
The Old bookstore Flateyri
The Old Bookstore in Flateyri is the oldest original store in Iceland, fourth generation family business since 1914. In this uniq store you will find
The Pool of Gvendur the Good
The pool of Gvendur the Good The swimming pool has a remarkable history. It was built in the 1940's as a joint effort by farmers from the area.There i
The stone of Þuríður Sundafyllir
In the year 1975 was put up a memorial stone for Þuríður Sundayllir, the first known settler of Boungarvík. The stone, which is called Þuríðarsteinn o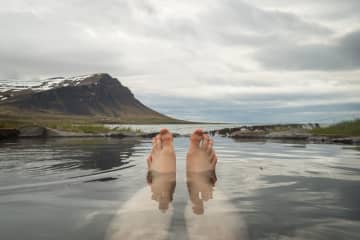 The Swimmingpool in Laugarnes
The swimming pool in Laugarnes is a beautifully placed small pool with stunning views over Breiðafjörður. You can either float around in the small con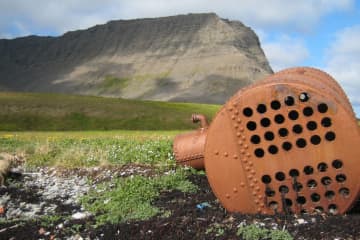 The Whaling station in Suðureyri
Suðureyri is located in the district of Tálknafjarðarhreppur. Suðureyri is situated on the south side of the fjord of Tálknafjörður and was the locati
Trostansfjordur
The large fjord of Arnarfjörður, which lies between the villages of Bíldudalur and Þingeyri, is entirely a nature reserve. the magnificent fjord ends
Tungudalur
The town of Ísafjörðurlies in Skutulsfjörður fjord. The fjord ends in two distinct valleys: Engidalur to the left and Tungudalur to the right. Tunguda
Tungudalur Camping Ground
The camp site is about 900 m away from Skutulsfjarðarbraut. Bunárfoss passing through the area and divide it into two parts, the second part is intend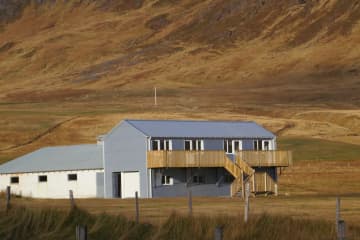 Urðartindur Travel Service
Urðartindur is a family run guesthouse and camping site in Norðurfjörður, in the Icelandic Westfjords. Occupying a stunning position amid fertile farm
Vadalfjoll
Vaðalfjöll are two rocky outcrops sticking conspicuously out a hundred metres above Þorskafjarðarheiði pass, near Þorskafjörður fjord. The rocks are a
Valagil
Valagil is a spectacular ravine, complete with mighty waterfall and made from layers upon layers of ancient lava. You will find Valagil at the landwar
Vatnsfjordur
Vatnsfjörður nature reserve is an area of total 20.000 ha. 80% of the area is rocky and barren but the lowlands is mostly covered with birchwood. From
Vatnsfjordur by Isafjardardjup
Vegamót
Vegamót Bíldudal is a family owned and operated restaurant and shop in Bíldudalur, where you can get all basic necessities; milk, bread and other good
Verbúðin pub
Welcome to Verbúðin Pub, a delightful haven nestled in the heart of Bolungarvík, where weary travelers and parched adventurers can find solace and ind
Vestur restaurant
Vestur restaurant is a family restaurant in Patreksfjörður that offers a variety of dishes, including soup, hamburgers, pizza, salad, tacos and more.
Vesturbyggð Tourist Information Center / Westfjords Adventures
Vigur
Vigur is one of three islands in Ísafjarðardjúp. The island is long an narrow and gets its name from the shape, Vigur means spear. The island's unique
Visit the Westfjords of Iceland
Westfjords Marketing Office Inquiries regarding FAM and PRESS trips please send email to travel(at)westfjords.is. Inquiries regarding travel advice, f
Víkingasvæðið Þingeyri
 
Wakeboarding Iceland
Feel like wakeboarding adventure? We will take you riding to the most beautiful beaches and lakes in the Westfjords. Using our gear and experience, we
West Tours
West Tours is a well-established travel agency and tour operator based in Ísafjörður, the capital of the Westfjords. West Tours has more than 20 years
Westfjords Adventures
Westfjords Adventures offers various travel services and leisure activities in the scenic, spectacular and picturesque Southern Westfjords (planned to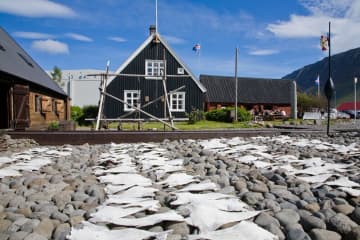 Westfjords Heritage Museum
In most travel books referred to as the Maritime Museum. Fisheries have always been the most important economic activity in the Westfjords, and the mu
Westfjords Regional Information Center
Opening hours Summer (June 15 - August 31)Weekdays: 08:00-17:00Weekends: 08:00-14:00 September :Weekdays: 08:00-16:00Weekends: 09:00-12:00 Autumn/wint
Westfjords Safari
Please contact for tours and booking information.
Wild Westfjords
Let us show you the Westfjords! We offer exciting & efficient travel experiences in our wild natural environment and take great pride in providing a f
Þingeyraroddi Camping Ground
The Þingeyri campground offers excellent facilities in a brand new, wheelchair acessible service building with a kitchen and showers. The campground a
Þingeyri
Þingeyri is a small village situated on a spit of land in one of Iceland's most scenic fjords, Dýrafjörður. Like in most other seaside villages in Ice
Þingeyri District Information Office
Opening hours 2020 (summer): Every day from 11:00 to 17:00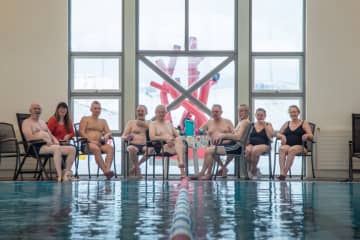 Þingeyri Swimming pool
An indoor pool with a hot tub, sauna, gym and an outdoor area. Opening hours this summer:Weekdays: 8:00 – 21:00Weekends: 10:00 – 18:0 Welcome to Þin
Þingmannaá Waterfall
Þingmannaá river runs from Þingmannadalur valley down to Vatnsfjörður fjord. In the rivers canyons you will find charming waterfalls, explorers can wa
Ögur Travel
Ogurtravel offers the outdoor challenge of hiking and kayaking in the beautiful surroundings. Enjoy the area exploring nature that is steeped in histo