Unparalleled views from the Edge of Iceland
Bolungarvík is a small fishing town just south of the Arctic circle is surrounded by beautiful iconic mountains. Towering over the town we have mountains like Ernir to the south, Óshyrna to the East, Traðarhyrna to the north and Bolafjall to the Northwest. Bolafjall mountain, which is 638 meter tall, is easily accessible by road and has been a popular stop by tourist to enjoy incredible views, now the experience has gotten better.
Suspended over the cliff a 60-ton steel structure allows visitor to go beyond the edge and embrace the unparallel views. Views over Ísafjarðadjúp, Jökulfirðir and Hornstrandir Nature reserves, some say on a good day you can even see all the way over to Greenland, whether that is true is for you the visitors to decide.
1st of September Bolungarvík officially opened an observation deck on top of the mountain, in attendance were all the ministers from the Icelandic government, town officials from all over the Westfjords region and locals. Páll Vigfússon a Bolungarvík resident and a wheelchair user cut the ceremonial ribbon and was the first person to enter the observation deck, showing the accessibility for wheelchair users.
This grand infrastructure took around 2 years in the making and with a price tag of one million Euros. Locals are confident that the investment will pay off by attracting respectable number of new visitors as the deck will surely be a big attraction and a fantastic addition to destinations in the Westfjords peninsula.
For the faint-hearted stepping on the structure and looking down at the sea might get your blood pumping, but that is soon forgotten when you look at the scenery, embrace it and realize you are not just at the edge of an observation deck you are at the Edge of Iceland.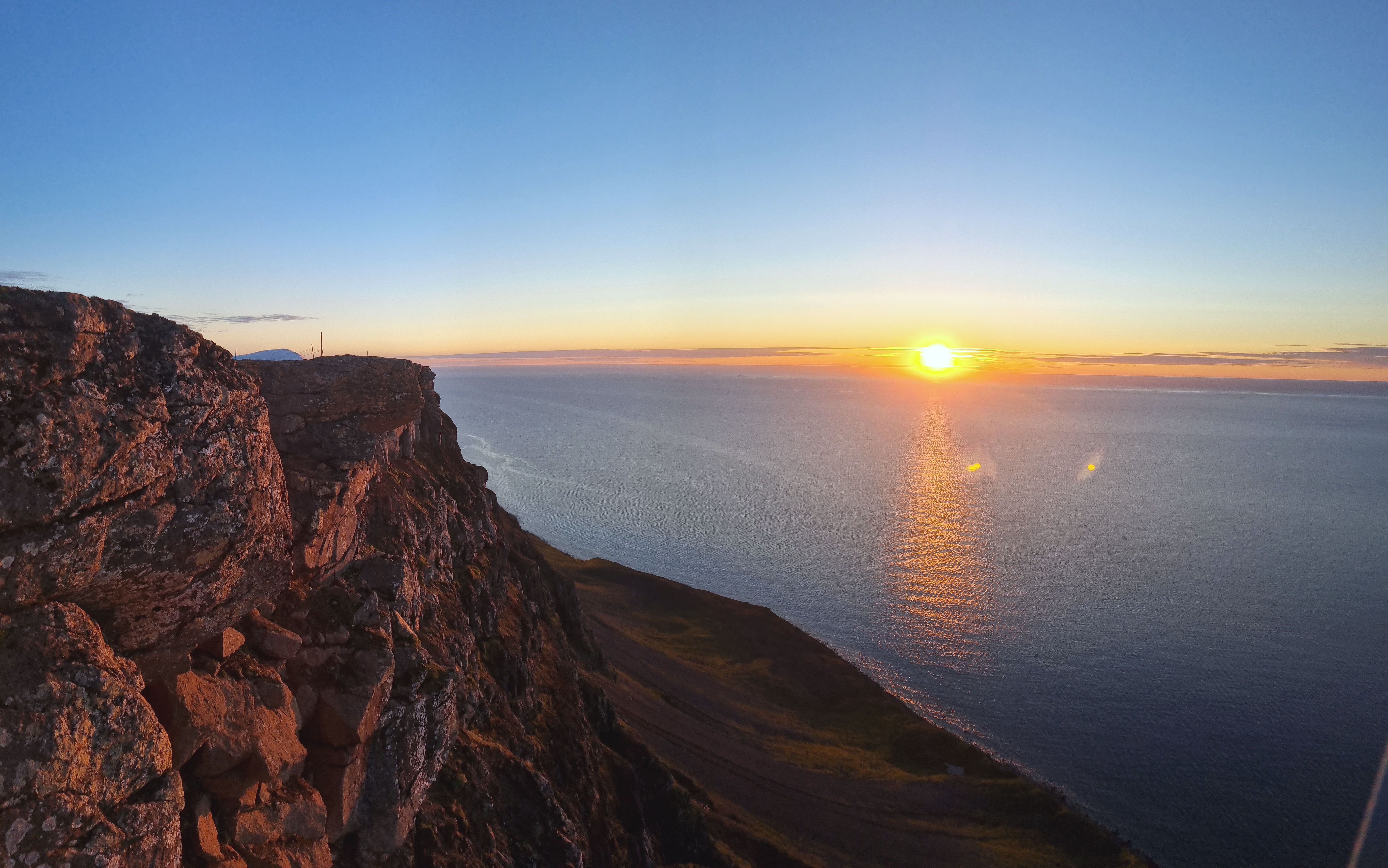 Sunset view from the Observation deck