Shortcuts
Holt Inn
Holt Inn is a family run hotel in the heart of Westfjords, only a 15 minute drive from Isafjordur. The hotel used to be a school but now it has 11 newly renovated rooms with private bathroom. Each room has a view over the beautiful mountains of Önundarfjordur.
Breakfast is served in the old gym room on the ground floor. The old class room serves as a sitting area today where you can relax, watch television or read books. The hotel offers free WiFi and is non smoking.
Get directions
Holt Inn
Holt
GPS Points
N66° 0' 26.694" W23° 26' 21.707"
Service
Travel directory for Holt Inn
The official travel index of Iceland
Others
Fosshestar
Day Tours
Kirkjuból
400 Ísafjörður
862-5669
Autumn Triathlon
Austurvegur 2
400 Ísafjörður
845-3191
BS-Tours
Taxi
Hjarðardalur
400 Ísafjörður
778-5080
Grænhöfði ehf.
Guesthouses
Ólafstúni 7
425 Flateyri
456-7762, 863-7662, 861-8976
Sea Travels
Day Tour Provider
Kjarrholt 2
400 Ísafjörður
866-9650
Vestfjarðaleið
Day Tours
Sundstræti 39
400 Ísafjörður
893-8355
Eagle Tours
Day Tour Provider
Urðarvegur 80
400 Ísafjörður
858-4530
Runners' Festival in the Isafjordur area
Daltunga 1
400 Ísafjörður
894-4208
Ísafjörður Golf club
Golf Courses
Tungudalsvöllur
400 Ísafjörður
456-5081
Museums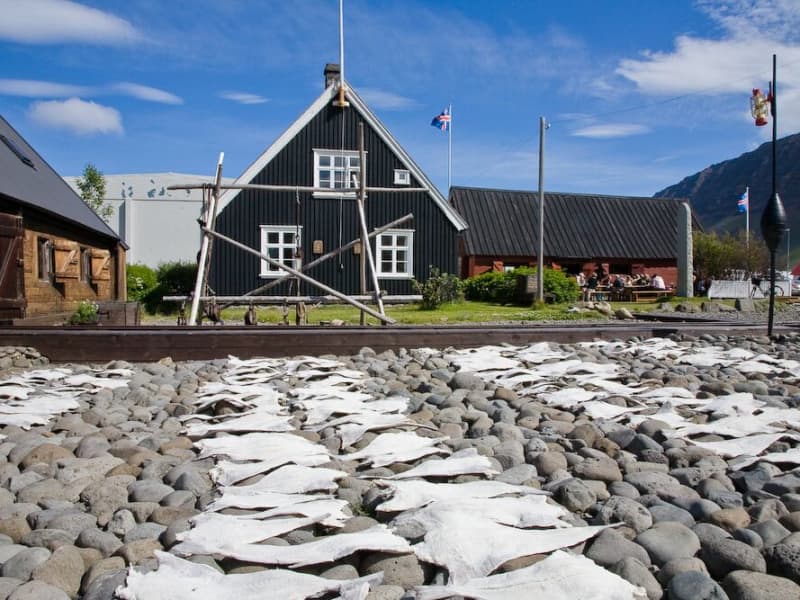 18.37 km
In most travel books referred to as the Maritime Museum. Fisheries have always been the most important economic activity in the Westfjords, and the museum gives a unique insight into the rich maritime
Hiking Tours - Hiking
16.45 km
Something special - Nature and Cultural Walks with a view of Ísafjörður Ísafjörður Walk - An Interesting Journey Through Time Our guide is located at the Tourist Information Centre, dressed as a
Museums
17.81 km
This tiny museum, located in an old shoeshop in Ísafjörður, celebrates the ordinary and tells stories that capture the beauty of everyday life in a charming way. A visit to the Museum of Everyday L
Others
The Nonsense Museum
Museums
Hafnarstræti 11
425 Flateyri
893-3067
Edinborg Cultural Center
Exhibitions
Aðalstræti 7
400 Ísafjörður
456-5444
The old book shop Flateyri
Museums
Hafnarstræti 3-5
425 Flateyri
840-0600
Outvert Art Space
Exhibitions
Aðalstræti 22
400 Ísafjörður
868-1845
Culture museum, Hlíð
Museums
Núpur í Dýrafirði
471 Þingeyri
456-8239, 896-1660, 897 9805
The Culture House
Museums
Eyrartún
400 Ísafjörður
450-8220
Others
Tjöruhúsið
Restaurants
Neðstikaupstaður
400 Ísafjörður
456-4419
Hamraborg
Restaurants
Hafnarstræti 7
400 Ísafjörður
4563166
Bakarinn
Cafés
Hafnarstræti 14
400 Ísafjörður
456-4771
Gamla Bakariið
Cafés
Aðalstræti 24
400 Ísafjörður
456-3226
Heimabyggð Café
Restaurants
Aðalstræti 22b
400 Ísafjörður
6974833
Húsið
Cafés
Hrannargata 2
400 Ísafjörður
4565555
Vagninn Restaurant
Restaurants
Hafnarstræti 19
425 Flateyri
456-7751
Mamma Nína Pizzeria
Restaurants
Austurvegur 1
400 Ísafjörður
4564454
Gunnukaffi Café
Cafés
Hafnarstræti 11
425 Flateyri
456-7710