Shortcuts
Bíldudalur Camping Ground
In the town Bíldudalur is diverse activities. There is the unique Monster museum as well as the music museum. It is possible to take shorter and longer trips by boat, sailing or fishing. There are also many beautiful and interesting attractions close by such as the valley Selárdalur and the museum about Jón Sigurðsson in Hrafneyri.
The beautiful nature offers many possibilities to go on your own but there are also many planned excursions close by. Attractions close by are for example the waterfall Dynjandi, a hot spring in the fjord Reykjafjörður, the beach Rauðisandur, the largest bird cliffs in europe Látrabjarg and much more.
Rates 2019 (in ISK):
Adults: 1.600
Children 15 years and younger: Free
3 night stay: 3.000
6 night stay: 5.900
Week stay: 7.000
Electricity: 1.300
Washing machine: 1.100
Accommodation tax will be added to the price.
Get directions
Bíldudalur Camping Ground
Hafnarbraut 3
GPS Points
N65° 41' 1.000" W23° 36' 10.958"
Opening period
01/06 - 07/09
Service
Travel directory for Bíldudalur Camping Ground
The official travel index of Iceland
Domestic flights
7.52 km
Eagle Air is an Airline operating Scheduled flight to five destinations and variety of Day Tours and Air Tours in Iceland. Eagle Air offers the traveller the unforgettable chance to fly across the cou
Camping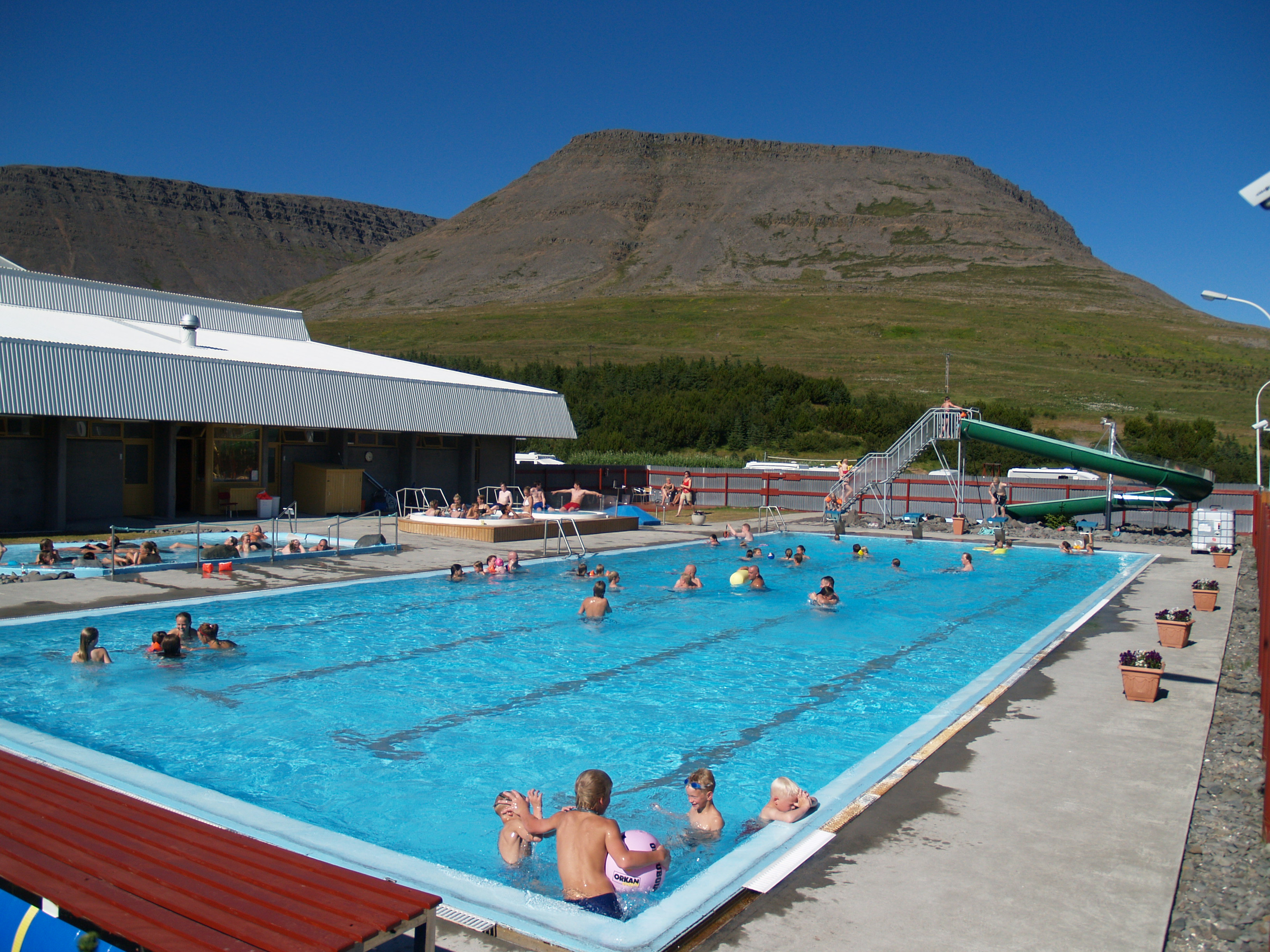 20.04 km
Tálknafjörður swimming pool has to offer many activities. There is an 25 meter outdoor pool, two hot tubs, sauna, cold tub, baby pool and waterslide. There is also a lift for disabled people to ass
Day Tour Provider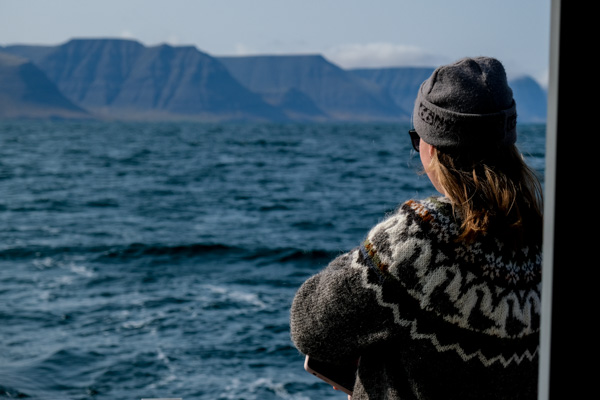 0.38 km
Beffa Tours is a family owned and operated boat tour company, in Bíldudalur. Join us on an enjoyable and exciting adventure at sea and experience the incredible whales of Arnarfjörður, try your luc
Others
Bíldudalur Golf club
Golf Courses
Hóll
465 Bíldudalur
456-2569, 895-2500
For the Children
19.23 km
The swimming pool in Reykjarfjodur, a fjord that is part of the Arnarfjörður fjord system, is a full size swimming pool heated by natural water that runs through the pool all year around.

A small shed beside the pool where guests can get changed into their bathing gear.
Just above the swimming pool there is a smaller natural pool.


History and Culture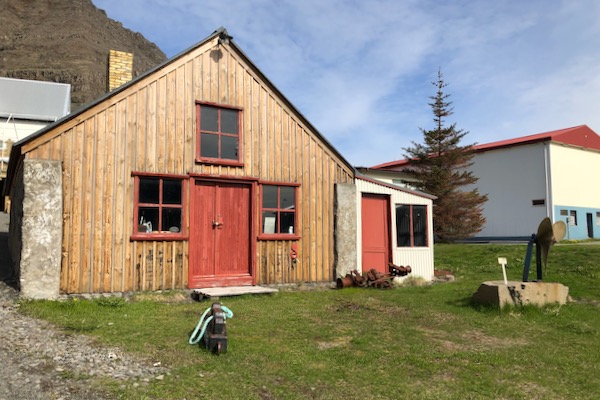 0.34 km
The old blacksmith shop in Bíldudalur dates back to 1895 to when Pétur Thorsteinsson, one of the most sucessfull entrepreneur for business in Iceland, built his empire here in Bíldudalur.
The shop was used for over a 100 years and today guests are welcome to visit the shop and get a feel on how life was here in the old fishing village years ago.
Open on specific hours over the summer. Guided tours on request for groups or visitors outside of opening hours.
For the Children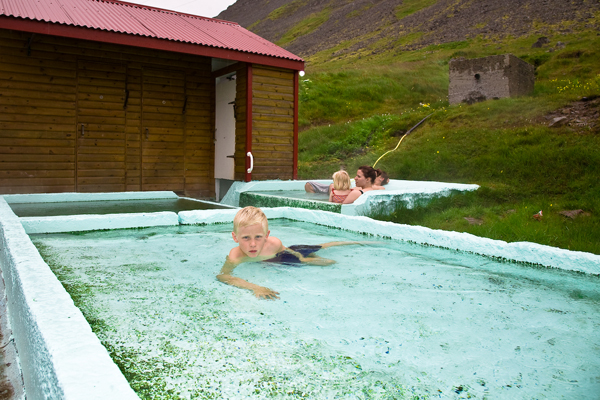 20.87 km
The hot natural pools close to the town of Talknafjordur are called "Pollurinn" by locals. It is in good use throughout the year by the local people who love to visit the pools to admire the extraordinary view over the fjord.
The Pools are situated few minute drive from town just above the road number 617. A small cabin is besides the pools for undressing and storing your clothes.
Admittance is free but there is a donation box.
There are no restrooms on the location and camping is forbidden.
Museums
24.56 km
Samúel Jónsson (1884-1969) has been called "the simple-hearted artist". When he received old-age pension, he built an art museum and a church, made models of distant landmark buildings, and painted
Others
The Icelandic Sea Monster Museum
Museums
Strandgata 7
465 Bíldudalur
456-6666, 896-3109
The Old Blacksmith Shop Bíldudalur
Museums
Smiðjustígur 2
465 Bíldudalur
855-5006
Museum of Music - Jón Kr. Ólafsson
Museums
Reynimelur / Tjarnarbraut 5
465 Bíldudalur
456-2186, 845-5518
Cafe Dunhagi
Tourist Information Centres
Sveinseyri
460 Tálknafjörður
662-0463
Restaurants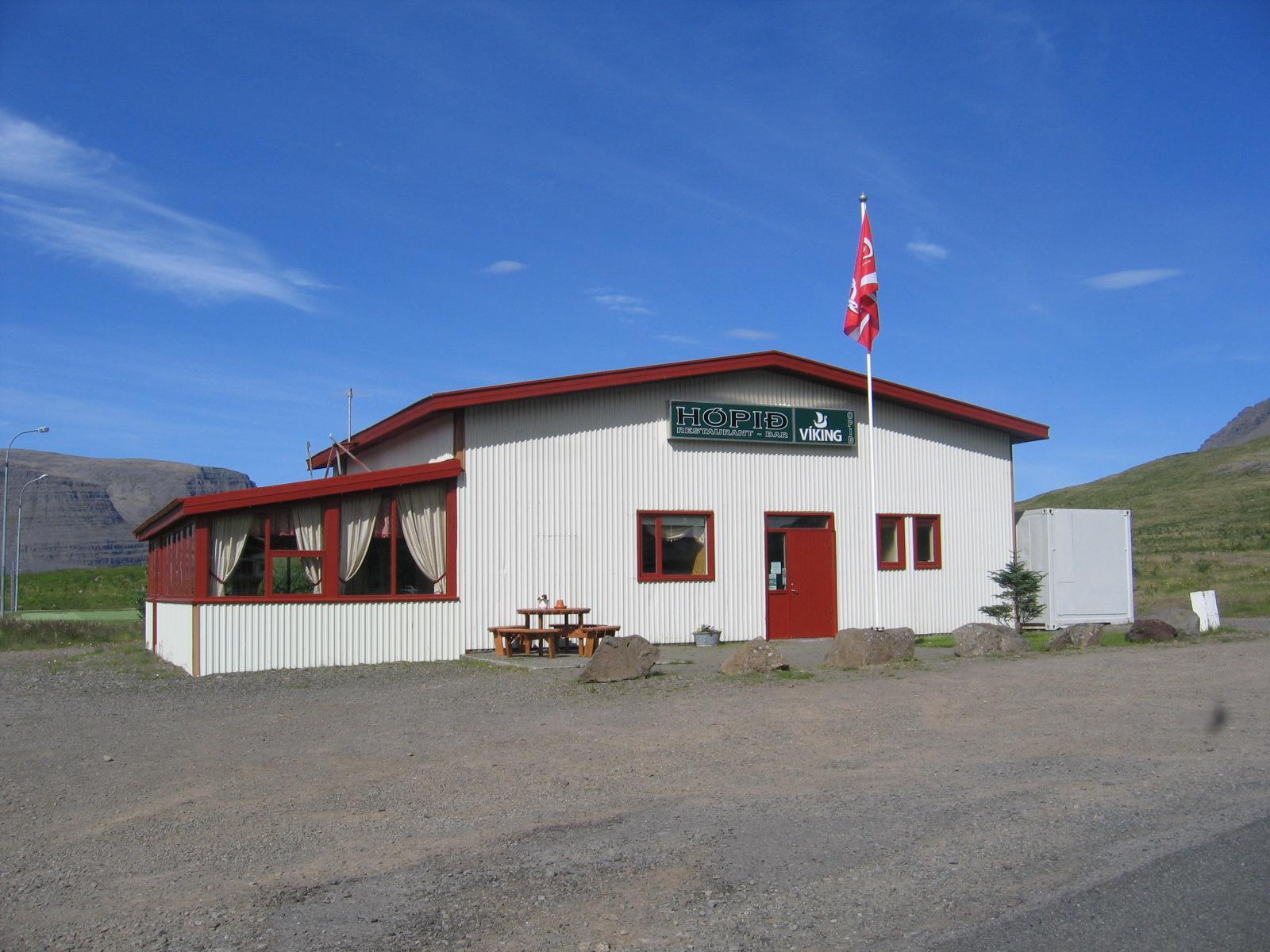 19.27 km
Find us on Facebook here.
Others
Vegamót
Cafés
Tjarnarbraut 2
465 Bíldudalur
456-2232
The Icelandic Sea Monster Museum
Museums
Strandgata 7
465 Bíldudalur
456-6666, 896-3109
Cafe Dunhagi
Tourist Information Centres
Sveinseyri
460 Tálknafjörður
662-0463