Shortcuts
The Icelandic Sorcery and Witchcraft Museum
The Museum of Sorcery and Witchcraft was opened in the summer of year 2000 and attracts around 11 thousand guests every year.
The exhibition tells the story of the witchcraze in Iceland in the 17th century and how witchcraft is presented in our folklore. Guests will learn about certain witchcraft cases and about different witchcraft like necropants to gather money, find a thiefe and wake up the dead.
Location: Holmavik
Tel: (+354) 451-3525
galdrasyning@holmavik.is
www.galdrasyning.is
Open all year.
Summer hours: May 15th - September 3oth: 9:00-18:00
Winter hours: Oktober 1st - Mayl 15th: Mon-Fri 12:00-18, Sat & Sun 13:00-18:00
Get directions
The Icelandic Sorcery and Witchcraft Museum
Höfðagata 8-10
GPS Points
N65° 42' 24.008" W21° 39' 56.322"
Travel directory for The Icelandic Sorcery and Witchcraft Museum
The official travel index of Iceland
Whale Watching
0.36 km
Láki Tours offers responsible whale watching from Hólmavík in the south-eastern Westfjords area called Strandir. The most common whales in the fjord are humpback whales. They are known for their sp
Swimming Pools
1.00 km
Others
Hólmavík Golf club
Golf Courses
Hafnarbraut 18
510 Hólmavík
892-4687
Victor Örn Victorsson / Strandahestar / Horse Rental
Day Tours
Víðidalsá
510 Hólmavík
862-3263
Nature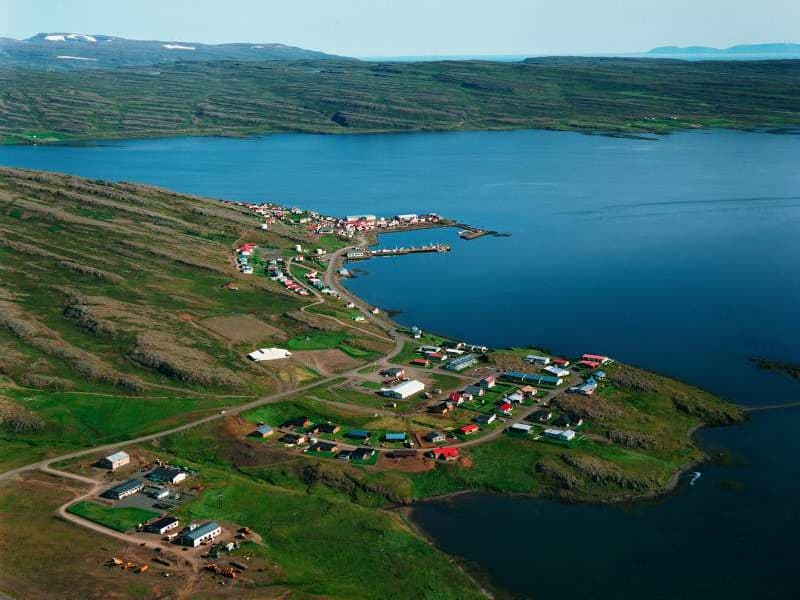 0.44 km
the hike to Kálfanesborgir above Hólmavík is quite short and easy. The hike starts at the camping ground and there is a trail that leads you to a small cairn on top of the hill. This cairn is called Háborgarvarða. From this spot you can enjoy the view over Steingrímsfjörður and Grímsey island. This spot is also perfect to take pictures or to rest a bit for the journey home. When you walk again into Hólmavík you can either go the same route, or you can make it a loop by walking towards the ocean on the other side until you reach the old mainroad. This road will then lead you towards the town again and you'll find your way.
Museums
12.10 km
The Sheep Farming Museum is an interesting and entertaining exhibition about the Icelandic sheep and sheep farming. The exhibition focuses on providing diverse entertainment for all ages. The children
Museums
12.10 km
The Sheep Farming Museum is an interesting and entertaining exhibition about the Icelandic sheep and sheep farming. The exhibition focuses on providing diverse entertainment for all ages. The children
Others
Husavik
Farm food direct
Húsavík
510 Hólmavík
451-3393, 845-8393
Café Riis
Cafés
Hafnarbraut 39
510 Hólmavík
451-3567