Shortcuts
Móra guesthouse
Get directions
Móra guesthouse
Skálholt, Krossholti Barðaströnd
GPS Points
N65° 31' 14.894" W23° 25' 7.991"
Travel directory for Móra guesthouse
The official travel index of Iceland
Hotels
20.95 km
Hótel Flókalundur is a small family-run hotel in Vatnsfjörður, on the south coast of the Westfjords. The hotel was built in 1966 by the Local Region Association Barðstrendingafélagið, but prior
Swimming Pools
0.15 km
Others
Flókalaug
Swimming Pools
Vatnsfirði
451 Patreksfjörður
456-2044, 864-7544
Nature
15.14 km
Surtarbrandsgil (e. Lignite canyon) was put on the Icelandic environment protection list as a natural phenomenon in 1975. The main reason for the protection was to pretect the fossils of the flora which was to be found in mud and lignite layers between the basalt layers. Thease plant fossils are from the tertier time.
Nature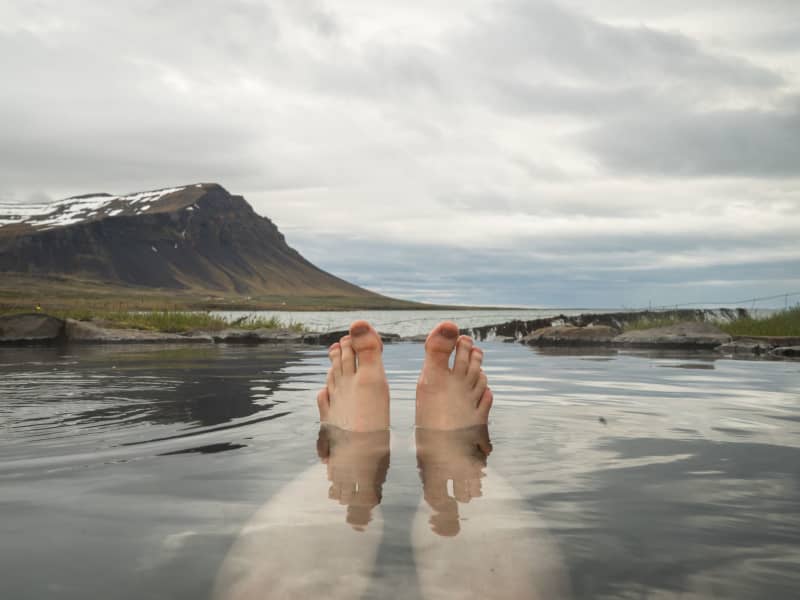 0.64 km
The swimming pool in Laugarnes is a beautifully placed small pool with stunning views over Breiðafjörður. You can either float around in the small concrete pool or lay down in a smaller pool closer to the shore.
A donations box is placed by the dressing rooms, the local youth club owns and looks after the pool.
For the Children
21.23 km
Hellulaug is a geothermal pool, located just off the highway, close to the beach in Vatnsfjörður. It is quite lovely to chill out in the pool(38°/100,4 F) while looking out over the fjord.
The pool cannot be seen from the road, but there is a parking lot next to the path that leads to Hellulaug. The pool is 60 cm deep.

Guesthouses
16.27 km
Three bedrooms with shared bathroom (2 wc 1 shower) in an old house, built 1912. In the same house is a coffeehouse/café during, summertime at 12:30-17:00 o´clock. There is also fossils exhibition,
Hotels
20.95 km
Hótel Flókalundur is a small family-run hotel in Vatnsfjörður, on the south coast of the Westfjords. The hotel was built in 1966 by the Local Region Association Barðstrendingafélagið, but prior