Shortcuts
Krossnes Swimming pool
Get directions
Krossnes Swimming pool
Norðurfjörður
GPS Points
N66° 2' 49.573" W21° 30' 15.642"
Travel directory for Krossnes Swimming pool
The official travel index of Iceland
Sleeping bag accommodation
2.90 km
Urðartindur is a family run guesthouse and camping site in Norðurfjörður, in the Icelandic Westfjords. Occupying a stunning position amid fertile farmland at the head of the fjord of the same name
Others
Guesthouse Bergistangi
Guesthouses
Bergistangi
524 Árneshreppur
451-4003, 842-5779
History and Culture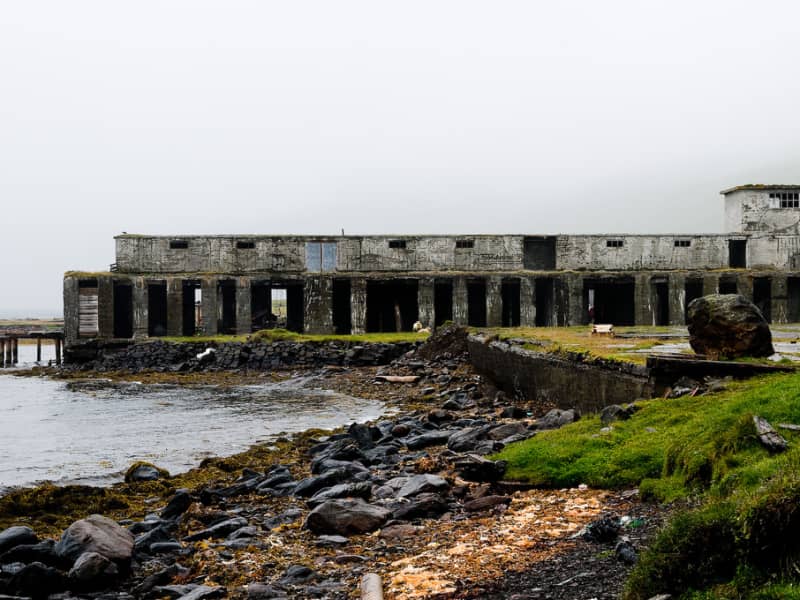 10.20 km
The factory was constructed by the company Ingólfur hf. during the years of 1942-1944. The main reason why the factory was built was because of the growing herring stock coming in to Húnaflói bay.
The fishing failed some years after the factory was built and therefore the factory was closed in 1952.
Nature
13.79 km
Reykjaneshyrna is a beautiful mountain situated between Ingólfsfjörður and Norðurfjörður. The mountain looks beautiful and stands alone where the fjord starts to scar the land. It's not that high but it gives you magnificent views of Drangaskörð in the north, the whole Húnaflói bay and then the Árneshreppur municipality. Þórðarhellir is a nice cave in Reykjanesyrna. It's situated under a high cliff and it can get quite difficult to get into the cave. The legend speaks that the cave is a hideout for outlaws.