Shortcuts
Hólmavík Swimming pool
Get directions
Hólmavík Swimming pool
Jakobínutún
GPS Points
N65° 42' 10.282" W21° 41' 4.499"
Opening period
01/06 - 01/09
Travel directory for Hólmavík Swimming pool
The official travel index of Iceland
Guesthouses
11.42 km
Kirkjubol is a charming resting place centrally located in Strandir area in Iceland. It is an ideal place for families and for all those wishing to enjoy the best of what Strandir County and environs
Guesthouses
1.04 km
Finna Hótel is located in the center of Hólmavík with a beautiful view over Steingrímsfjörður and the old town. Hólmavík is a small fishing village in the West fjords of Iceland, where there
Others
Hólmavík Guesthouse
Guesthouses
Hafnarbraut 22
510 Hólmavík
8960587, 896-0587
Hólmavík Camping Ground
Camping
Jakobínutúni
510 Hólmavík
451-3560
Steinhúsið guesthouse
Guesthouses
Höfðagata 1
510 Hólmavík
856-1911
Nature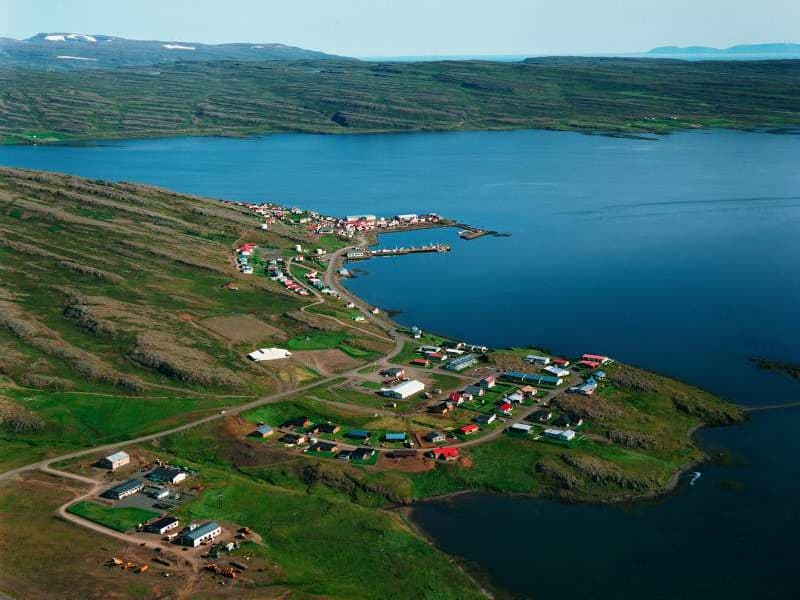 1.40 km
the hike to Kálfanesborgir above Hólmavík is quite short and easy. The hike starts at the camping ground and there is a trail that leads you to a small cairn on top of the hill. This cairn is called Háborgarvarða. From this spot you can enjoy the view over Steingrímsfjörður and Grímsey island. This spot is also perfect to take pictures or to rest a bit for the journey home. When you walk again into Hólmavík you can either go the same route, or you can make it a loop by walking towards the ocean on the other side until you reach the old mainroad. This road will then lead you towards the town again and you'll find your way.