Shortcuts
The stone of Þuríður Sundafyllir
In the year 1975 was put up a memorial stone for Þuríður Sundayllir, the first known settler of Boungarvík. The stone, which is called Þuríðarsteinn or the stone of Þuríður is situated in Vatnsnes where people think Þuríður's settlement was in the beginning.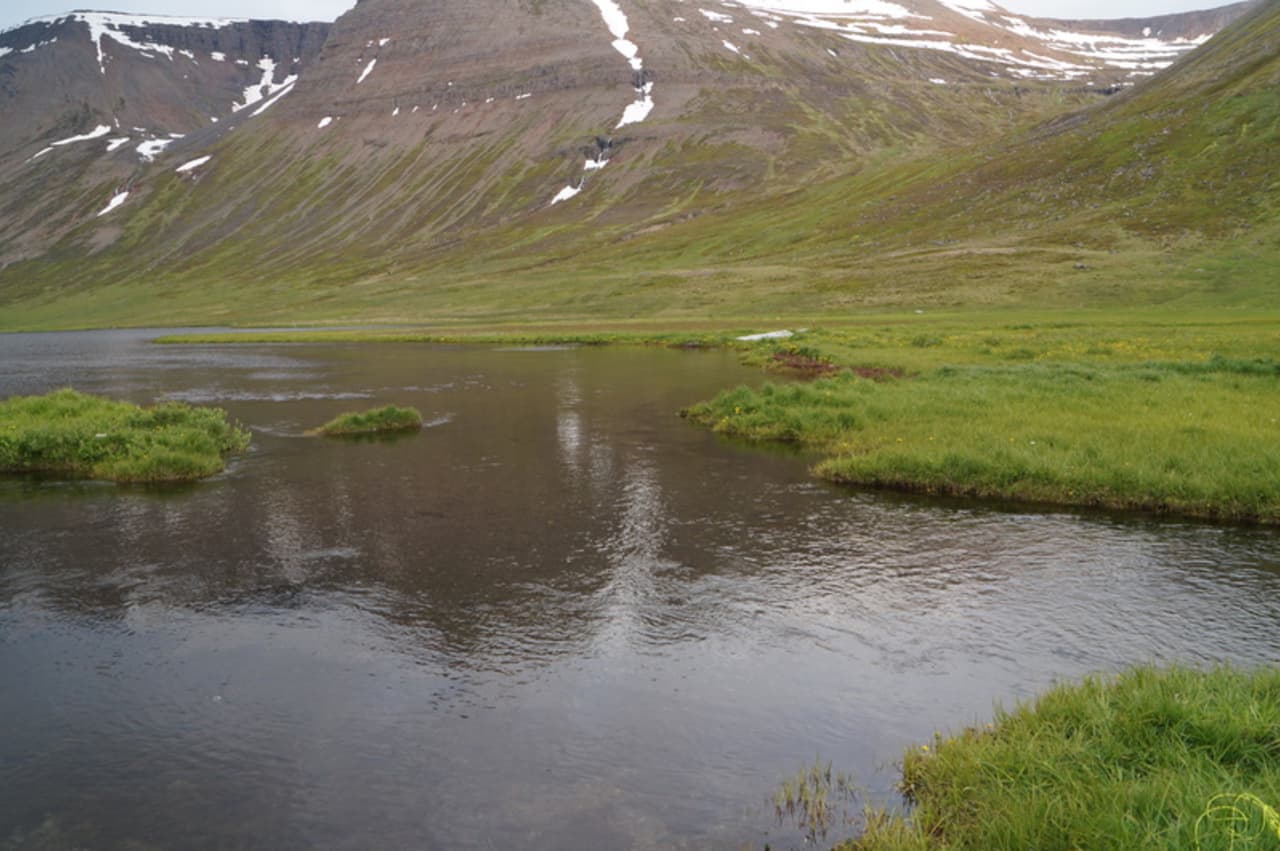 Get directions
The stone of Þuríður Sundafyllir
GPS Points
N66° 8' 7.952" W23° 14' 10.047"
Travel directory for The stone of Þuríður Sundafyllir
The official travel index of Iceland
Others
Guesthouse Managata 1
Guesthouses
Mánagata 1
400 Ísafjörður
456-4111
Comfortable Bungalow
Guesthouses
Silfurgata 12
400 Ísafjörður
862-5669
Mánagisting
Guesthouses
Mánagata 4
400 Ísafjörður
6152014
GentleSpace Guesthouse
Guesthouses
Hlíðarvegur 14
400 Ísafjörður
8676657, 867-6657
Budget Apartment with ocean view
Apartments
Sólgata 8
400 Ísafjörður
862-5669
Private house with private garden
Guesthouses
Tangagata 10a
400 Ísafjörður
862-5669
Sólheimar Studio Apartments
Bed & Breakfast
Engjavegur 9
400 Ísafjörður
891-7731
Fitjateigur, Hnifsdalur
Apartments
Fitjateigur 3
410 Hnífsdalur
863-0180, 863-7039
Guesthouse Koddinn
Guesthouses
Hrannargata 2
400 Ísafjörður
456-5555
Others
Víkurskálinn Bolungarvík
Cafés
Þuríðarbraut 13
415 Bolungarvík
456-7554
Hornstrandaferðir
Day Tour Provider
Lækjarbryggja
415 Bolungarvík
862-2221
Ísafjörður Golf club
Golf Courses
Tungudalsvöllur
400 Ísafjörður
456-5081
Sea Travels
Day Tour Provider
Kjarrholt 2
400 Ísafjörður
866-9650
Vestfjarðaleið
Day Tours
Sundstræti 39
400 Ísafjörður
893-8355
Fosshestar
Day Tours
Kirkjuból
400 Ísafjörður
862-5669
Autumn Triathlon
Austurvegur 2
400 Ísafjörður
845-3191
Bolungarvík Golf Club
Golf Courses
Syðridal
415 Bolungarvík
456-7072
Eagle Tours
Day Tour Provider
Urðarvegur 80
400 Ísafjörður
858-4530
Runners' Festival in the Isafjordur area
Daltunga 1
400 Ísafjörður
894-4208