Shortcuts
the Graveyard of the french seamen
The connection between France and Iceland plays a big role in the story of Þingeyri and Dýrafjörður. What's left of this connection can easily be seen in, the well taken care of, graveyard of the french seamen in Haukadalur. The French came to Iceland to use the wealthy fishing grounds in the 18th and 19th century. The French also had an idea of colonizing Dýrafjörður as a fishing station and a Army station.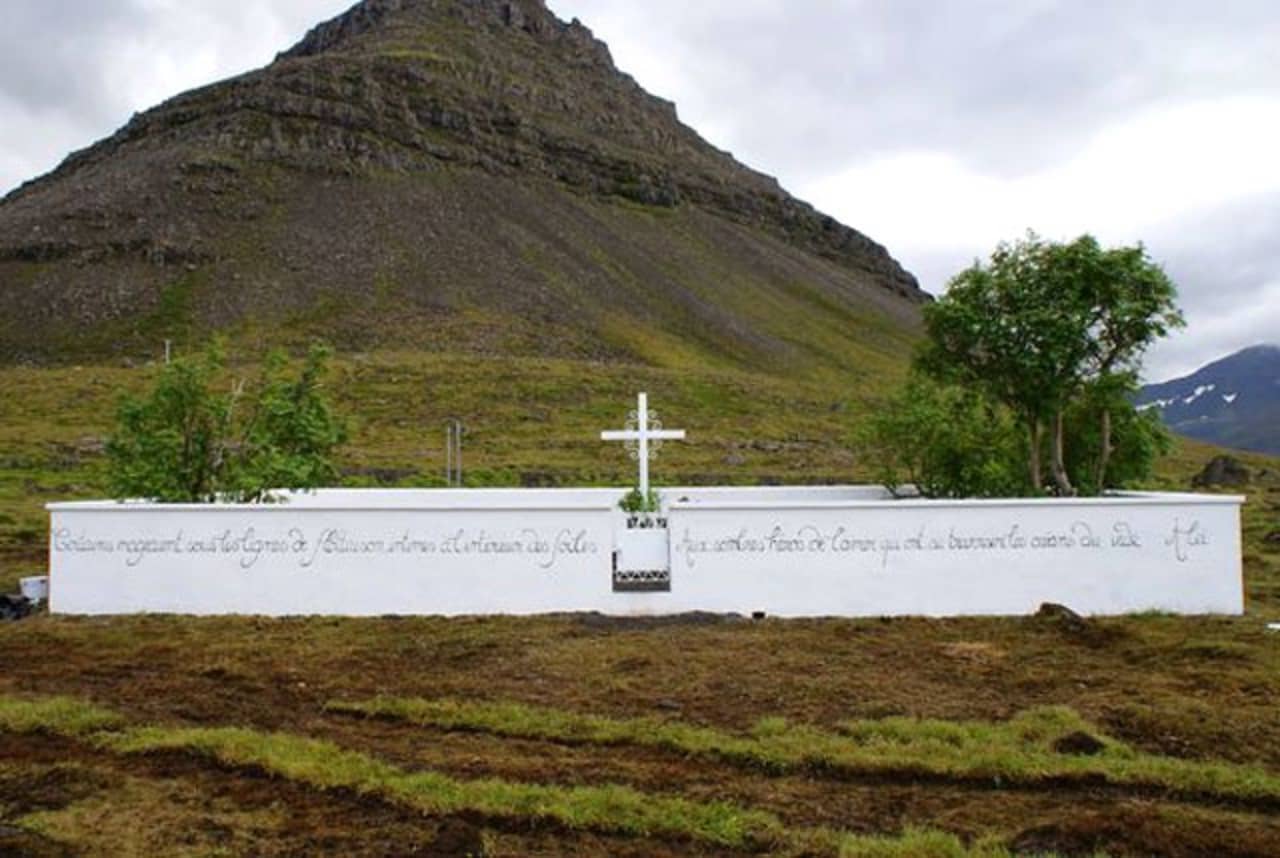 Get directions
the Graveyard of the french seamen
GPS Points
N65° 52' 48.975" W23° 37' 11.117"
Travel directory for the Graveyard of the french seamen
The official travel index of Iceland
Camping
7.66 km
The Þingeyri campground offers excellent facilities in a brand new, wheelchair acessible service building with a kitchen and showers. The campground also offers electriciti and lavatory disposal for
Others
Við fjörðinn Guesthouse
Guesthouses
Aðalstræti 26
470 Þingeyri
847-0285 , 456-8172
Höfði Guesthouse
Bed & Breakfast
Dýrafjörður
471 Þingeyri
833-4994
Númi guesthouse
Guesthouses
Núpur
470 Þingeyri
844-0064
Hotel Sandafell
Hotels
Hafnarstræti 7
470 Þingeyri
456-1600
Swimming Pools
7.51 km
Camping ground open May 15th - Sep. 15th
Others
Gláma Golf club
Golf Courses
Meðaldalur
470 Þingeyri
-
Simbahöllin
Tourist Information Centres
Fjarðargata 5
470 Þingeyri
8996659, 869-5654
Reykavik viking adventure
Day Tour Provider
Vesturgata 27
101 Reykjavík
842-6660
Þingeyri Swimming Pool
Swimming Pools
Íþróttamiðstöðin
470 Þingeyri
450-8470