Shortcuts
Macrame hanging chair workshop
25. November at 10:00-23:59
Culture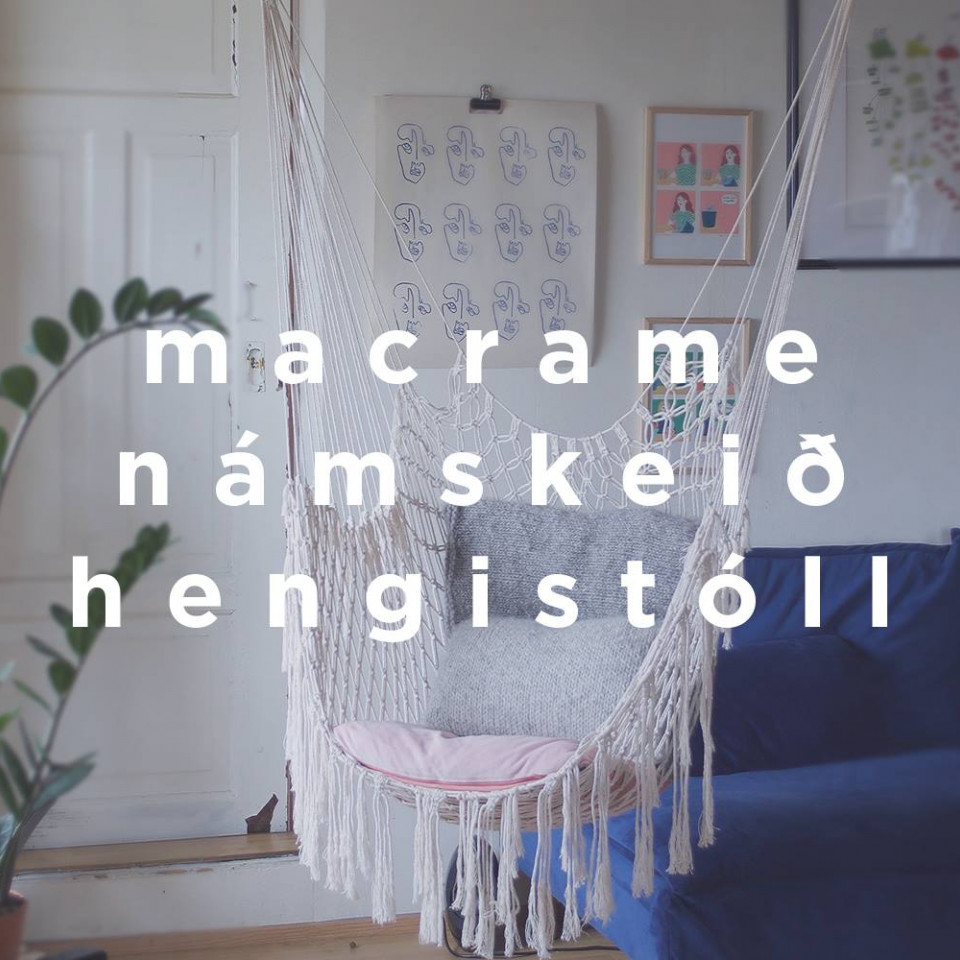 Making this piece of furniture with coton rope and macrame technic do not require any background in macrame, but it takes time, so you will need some patience :)
The workshop is split in 2 courses ,
• Saturday the 25th November at 10:00.
• Saturday the 9th December at 10:00.
Registration to the workshop until the 12th November.
The manufacture will be split in 3 steps:
• 2-3 hours class where I'll go over the different steps and get you started.
• Homeworks, you can decide if you want to make that step at HUSID or at your house, you will not need me for this phase.
• 2-3 hours class where we will finish the hanging chair together.
​
Price is 22.000 kr per person, it includes 280m of 4mm braided coton rope, timber support and coffee :)
A minimum of 3 attendees will be necessary for the workshop to take place.
Note: the fixation is not included, as it depends on the location where the hanging chair will be used.
​
The workshop will take place at Húsið - Merkisteinn Aðalstræti 72, Patreksfjörður.
All further information here: 
https://www.husid-workshop.com/macrame-workshop02
https://www.facebook.com/events/356030868182160/?