Shortcuts
Winter in Ísafjörður
Winter in Ísafjörður
Some people might think it's really depressing to stay in Iceland in wintertime. But you will prove them wrong by the magnificent pictures you'll take. The Northern lights are dancing over you, you can go skiing, kayaking, swimming in the warm pool or stay warm and cozy in the hot pots at the pools. You'll also get the opportunity to experience real winter storms and possible even to be locked in due to avalanche risk on the roads. From late November until late January the people of the Westfjords only have a couple of hours of light a day, and no direct sunlight so don't forget to bring your vitamin D portion. This is the perfect time for a cup of hot coco, great book and candlelight.
Dokkan is the Westfjords first and only brewery, that brews high class craft beer. Our micro brewery is a small family business founded in Isafjorður in Octorber 2017 merely for the purpose to make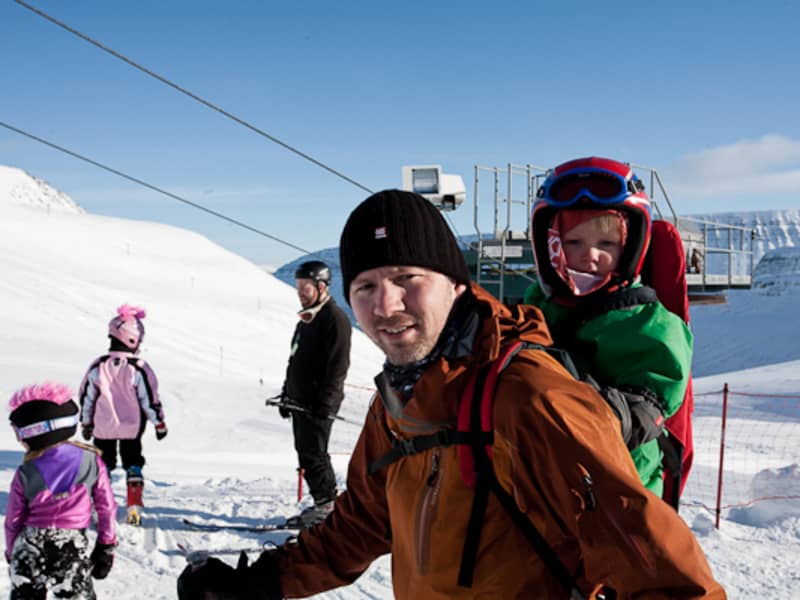 The skiing area in Ísafjörður, in Tungudalur and in Seljalandsdalur, tel: +354-540-8400 and +354-878-1011, is within a few minutes drive from the center of Ísafjörður. -3 lifts - beginners slop
Iceland BackCountry Travel offers customized multiday tours for small groups in minibuses for up to 17 passengers, private and scheduled tours in highly modified super trucks. Sightseeing tours, arct
Icelandic nature in the grasp of winter is breathtaking and a visit to Iceland in wintertime can be quite adventurous. Many different activities such as northern lights tours, winter sports and different sightseeing tours are available. Celebrating Christmas and new year´s eve in Iceland can also be an enjoyable and memorable experience.
Ísafjarðarbær is a municipality in the Westfjords of Iceland. The municipality is built up by five towns and villages in the northern region of the Westfjords. Ísafjarðarbær came to exist when six municipalities merged in the year of 1996. What triggered the merge was the grand opening of the Westfjord-tunnel between Ísafjörður, Flateyri and Suðureyri the same year. The tunnel made connection between the towns and villages much easier and the plan was to make the area a combined commercial area, where you can live in one town but work in another. Ísafjarðarbær consists of the towns of Ísafjörður, Hnífsdalur, Suðureyri, Flateyri and Þingeyri. 
Borea Adventures is a fully licensed adventure and wildlife guiding company based in Ísafjörður. Borea offers guided multi day tours in the Nature Reserve where guests overnight in tents, our priva