Shortcuts
Hiking Trails
There are many hiking trails that Hólmavík and Strandir can offer. Here we only put the short ones that you can walk in a few hours from Hólmavík.
If you are in for longer, and possibly more difficult trails, we recommend that you should talk to the tourist information office in Hólmavík to get more information.
We also recommend you to get the Hiking trail map from the Tourism Association of the Westfjords. There you can get information on how long time the trails take, how much elevation there is and how long the trail is. You can get the map in all tourist information offices in the Westfjords.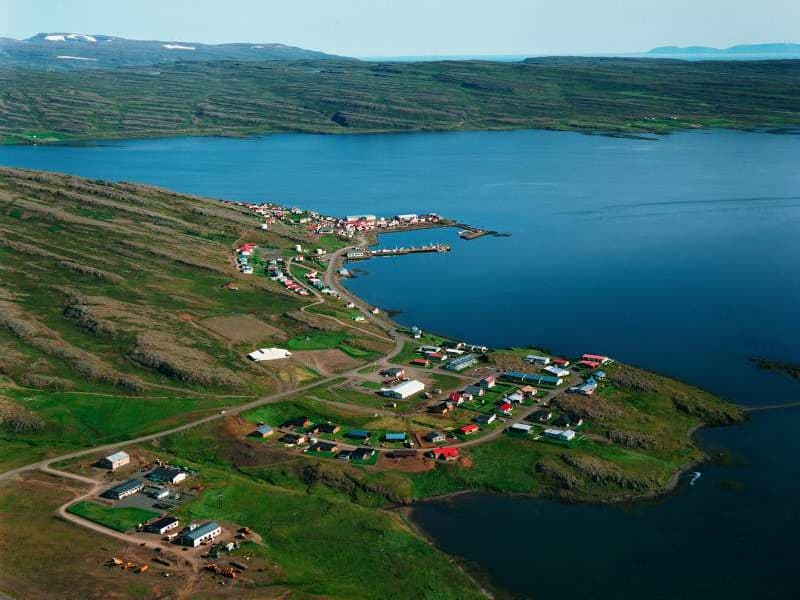 the hike to Kálfanesborgir above Hólmavík is quite short and easy. The hike starts at the camping ground and there is a trail that leads you to a small cairn on top of the hill. This cairn is called Háborgarvarða. From this spot you can enjoy the view over Steingrímsfjörður and Grímsey island. This spot is also perfect to take pictures or to rest a bit for the journey home. When you walk again into Hólmavík you can either go the same route, or you can make it a loop by walking towards the ocean on the other side until you reach the old mainroad. This road will then lead you towards the town again and you'll find your way.