Shortcuts
Culture and History
Árneshreppur is one of the smallest communities in Iceland but comprises a large area. The inhabitants earn their income by raising sheep and by tourism. The landscape in the area is magnificent and is an attraction by itself. The inhabitants and their culture and sagas are also a great attraction on it's own. The area is steeped in history with Icelandic Sagas, Witch-hunts, herring adventures and folklore being the most heard of. Because of the tourism uprising the recent years several coffee houses, accommodation and exhibitions have popped up. Be welcome to experience the great and magnificent culture of Árneshreppur region by popping into one of those places and meet the people. Their generous hospitality will surprise you.
One of the most impressive and least-talked-about natural features in all ofIceland, Drangaskörð are a series of seven rocky peaks jutting out into the sea in the Árneshreppur municipality. Like a jawful of jagged teeth, the peninsula emanates from Skarðafjall mountain and into the water. Named after ghosts, the rugged rocks project spooky shadows which have been capturing imaginations for a thousand years.
The Museum of Sorcery and Witchcraft was opened in the summer of year 2000 and attracts around 11 thousand guests every year. The exhibition tells the story of the witchcraze in Iceland in the 17th ce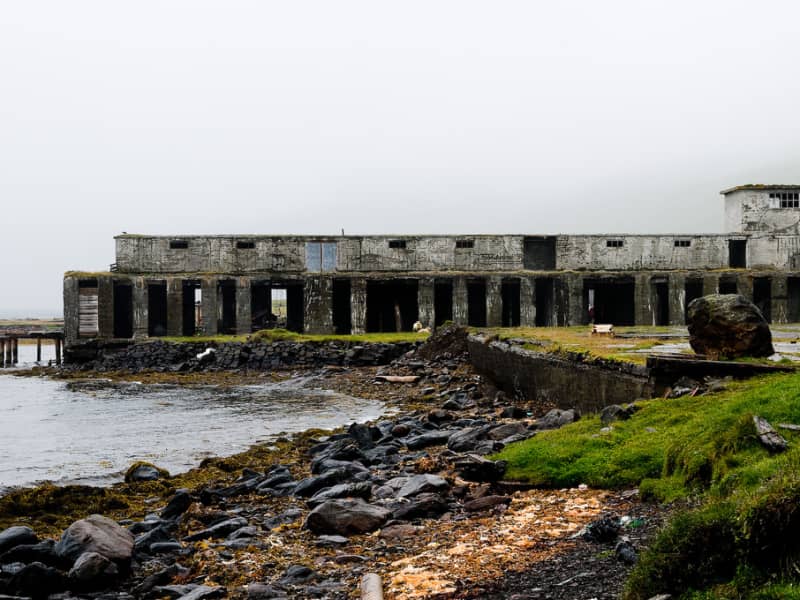 The factory was constructed by the company Ingólfur hf. during the years of 1942-1944. The main reason why the factory was built was because of the growing herring stock coming in to Húnaflói bay.
The fishing failed some years after the factory was built and therefore the factory was closed in 1952.
Others
Memorial Museum Kört
Árnes II, Trékyllisvík
524 Árneshreppur
451-4025