Shortcuts
Up, Over, Around and Through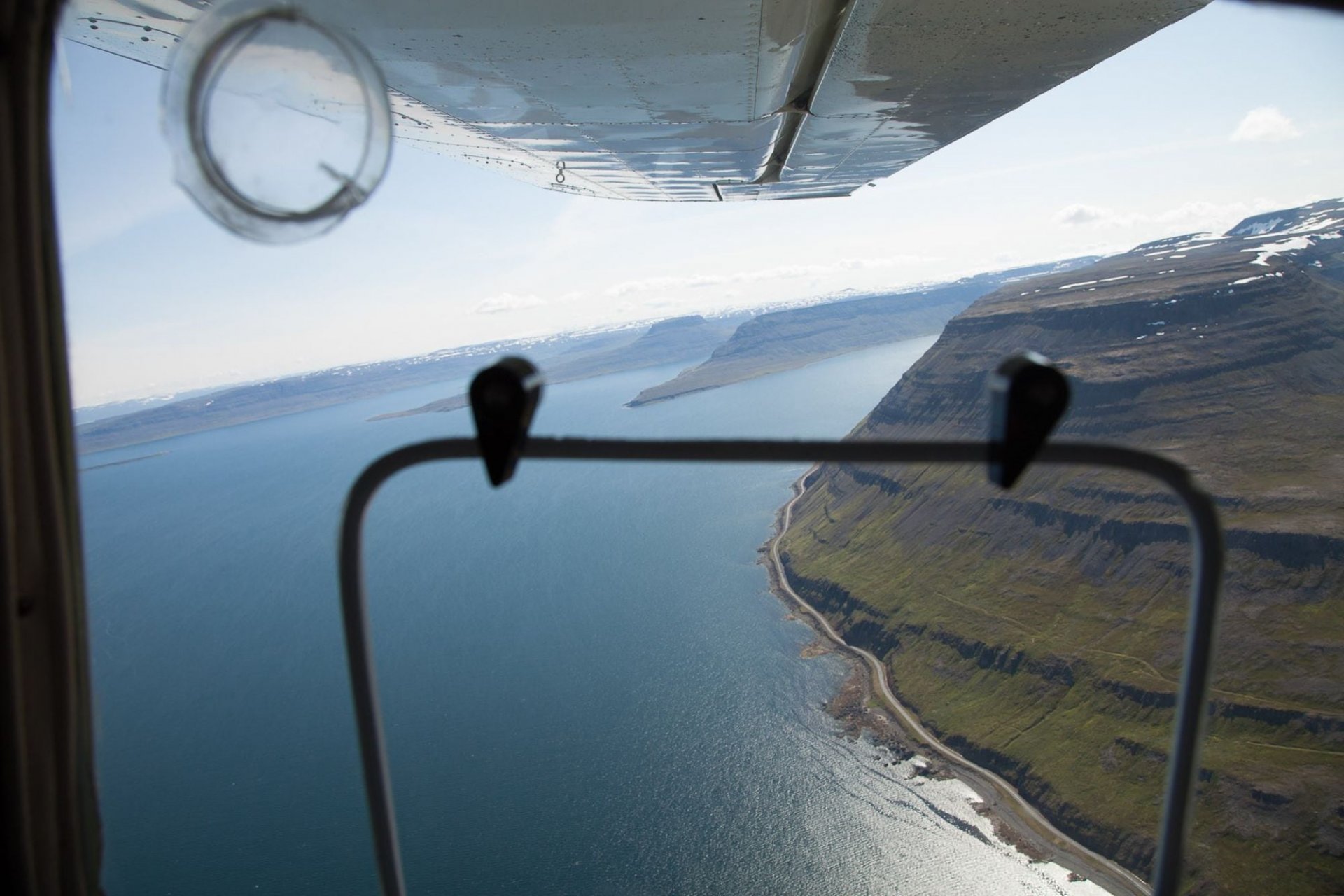 Up, Over, Around and Through
We arrived by wings to the far shores of the Strandir coast. Within moments of touching down, our pilot Örn – whose name aptly means Eagle – was back in the air headed home to Isafjordur, leaving us wide eyed with our packs on the dirt runway. Just beyond, hundreds of Arctic terns dove aggressively above their nesting ground, and beyond that the rest of our gang waited in a warm pool.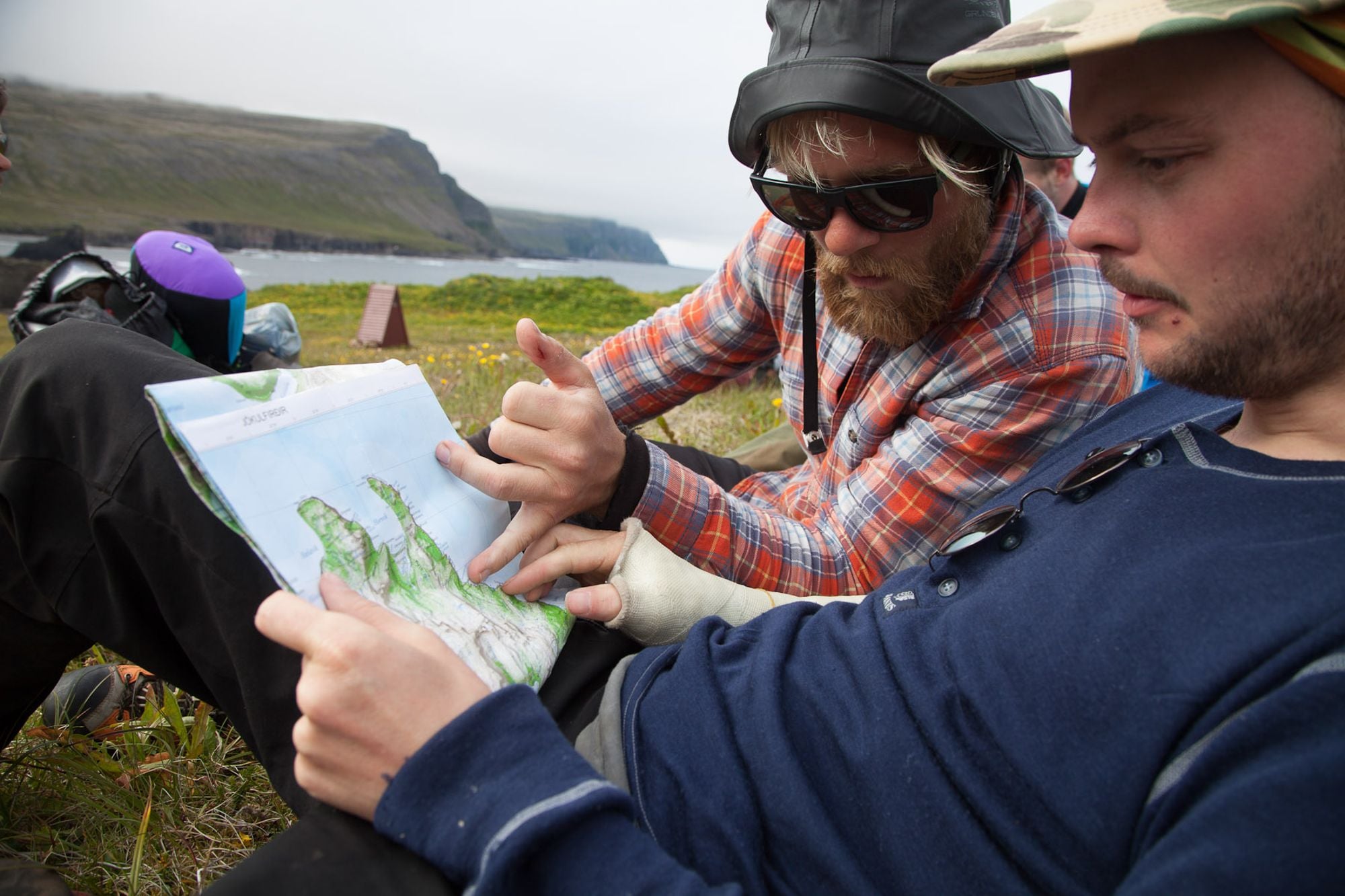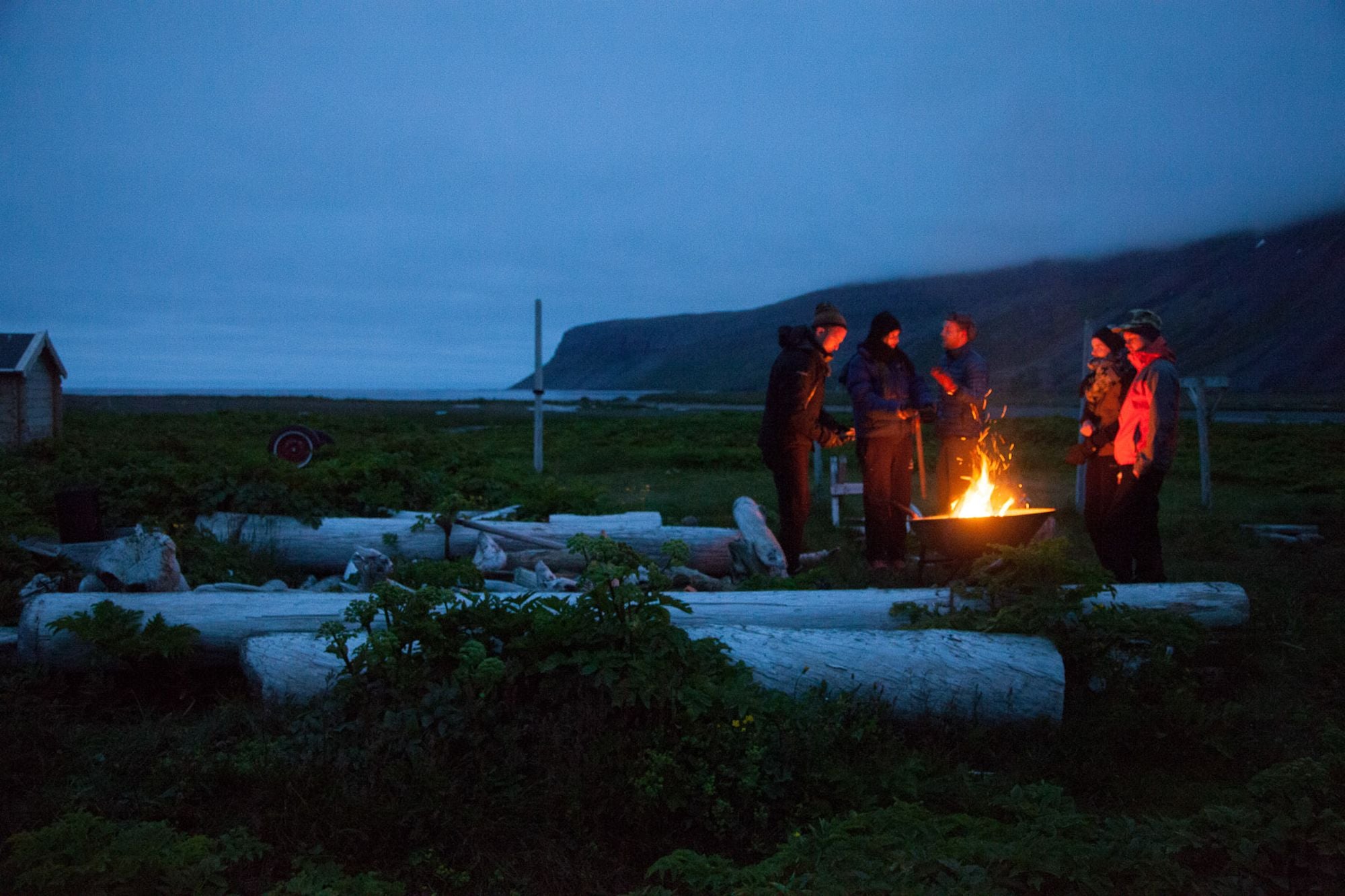 With an earlier start than expected, I left the pool and stuffed my raisin toes into my boots and regretfully found a summer neighbor to give away my heavy vegetables. I walked away from my hypothetical curried cauliflower dinner and planned evening swim, and hiked up and over two fjords. Late at night, we made camp between a river and the beach where we huddled around a Siberian driftwood fueled fire in an abandoned wheelbarrow and finished each other's sentences.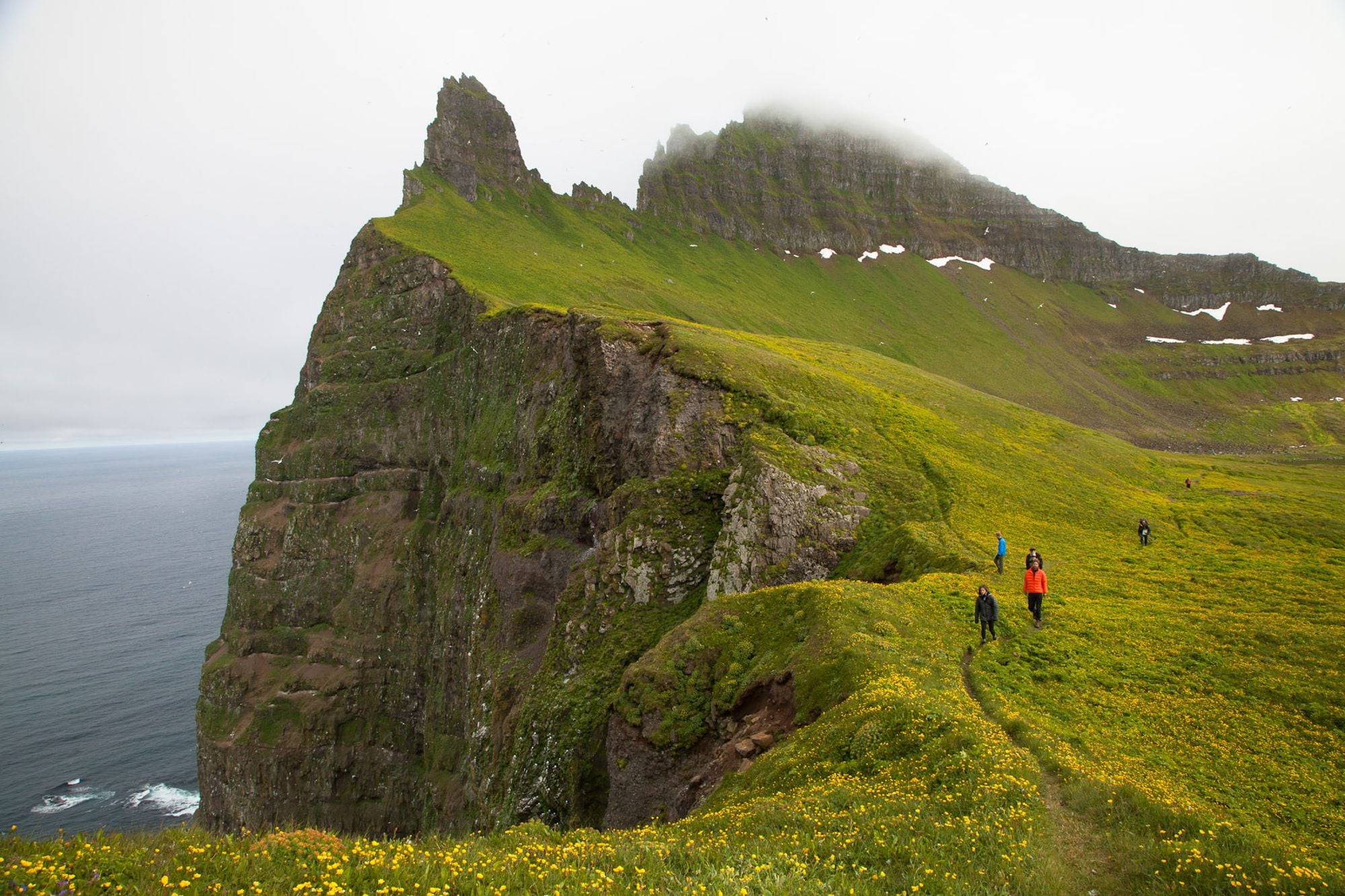 We pushed on, trudging over rocky beaches at low tide and along fjord ridgelines in fog. We found thyme and young bilberries, hidden surf spots, fields of buttercups, waterfalls with no audiences, and meandering rivers with fewer sea char than we would have liked. We passed a graveyard of bird bones and feathers, marking the graves of puffins killed by foxes. Each day was a lesson in avoiding as few crossings as possible to avoid drying wet socks by campfire.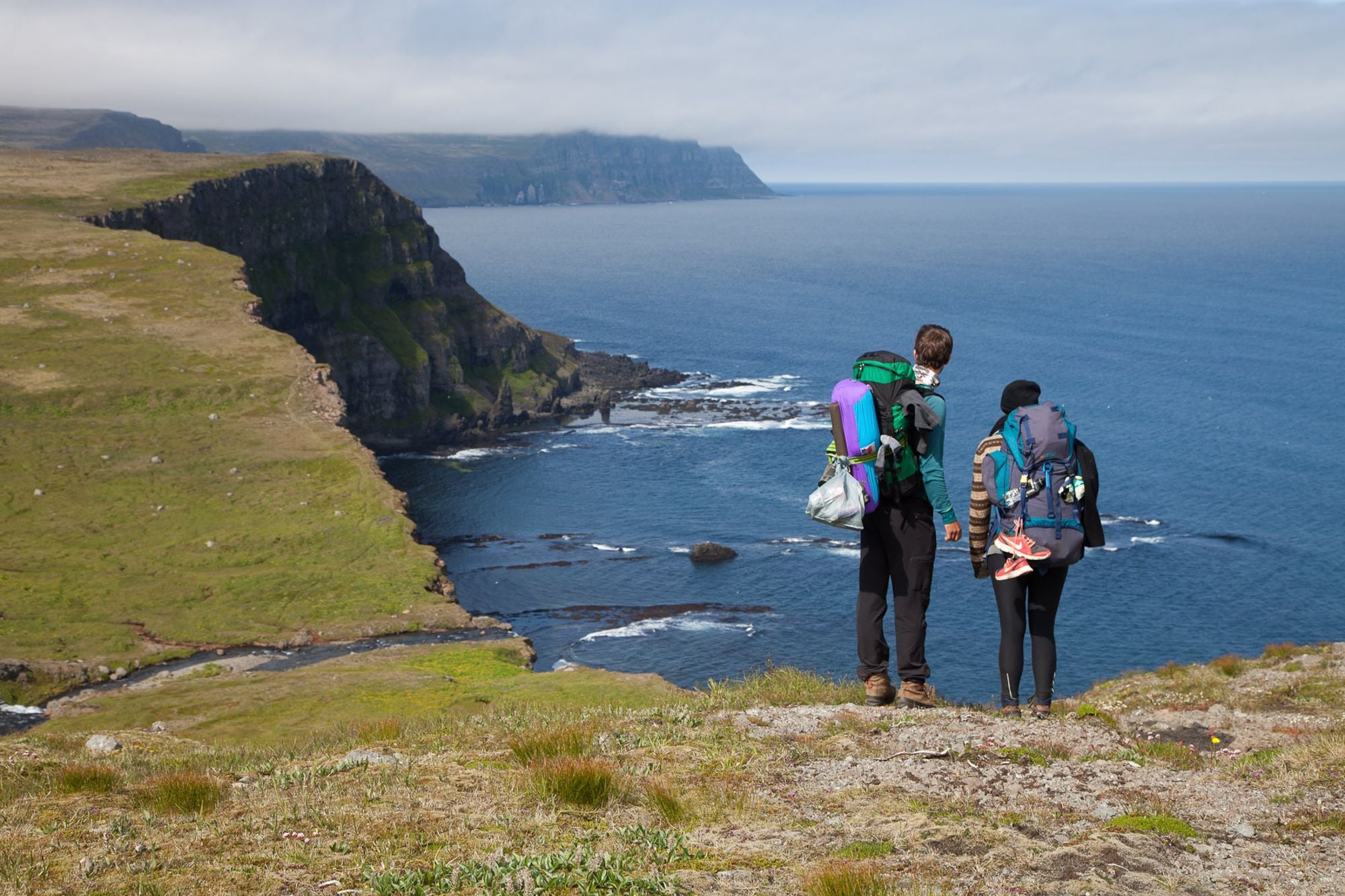 On the fourth day we reached the lighthouse. I dropped coins into a shower box and paid for warmth by the minute just to thaw my bones. The keeper and his son took to the water and I could see their arching arms from the cliffs with each cast. They returned with two buckets of cod and I was struck by the beauty and loneliness of living out the summer here. That night the northerly winds swept through the tent. I tossed in the cold and turned when I reheated up.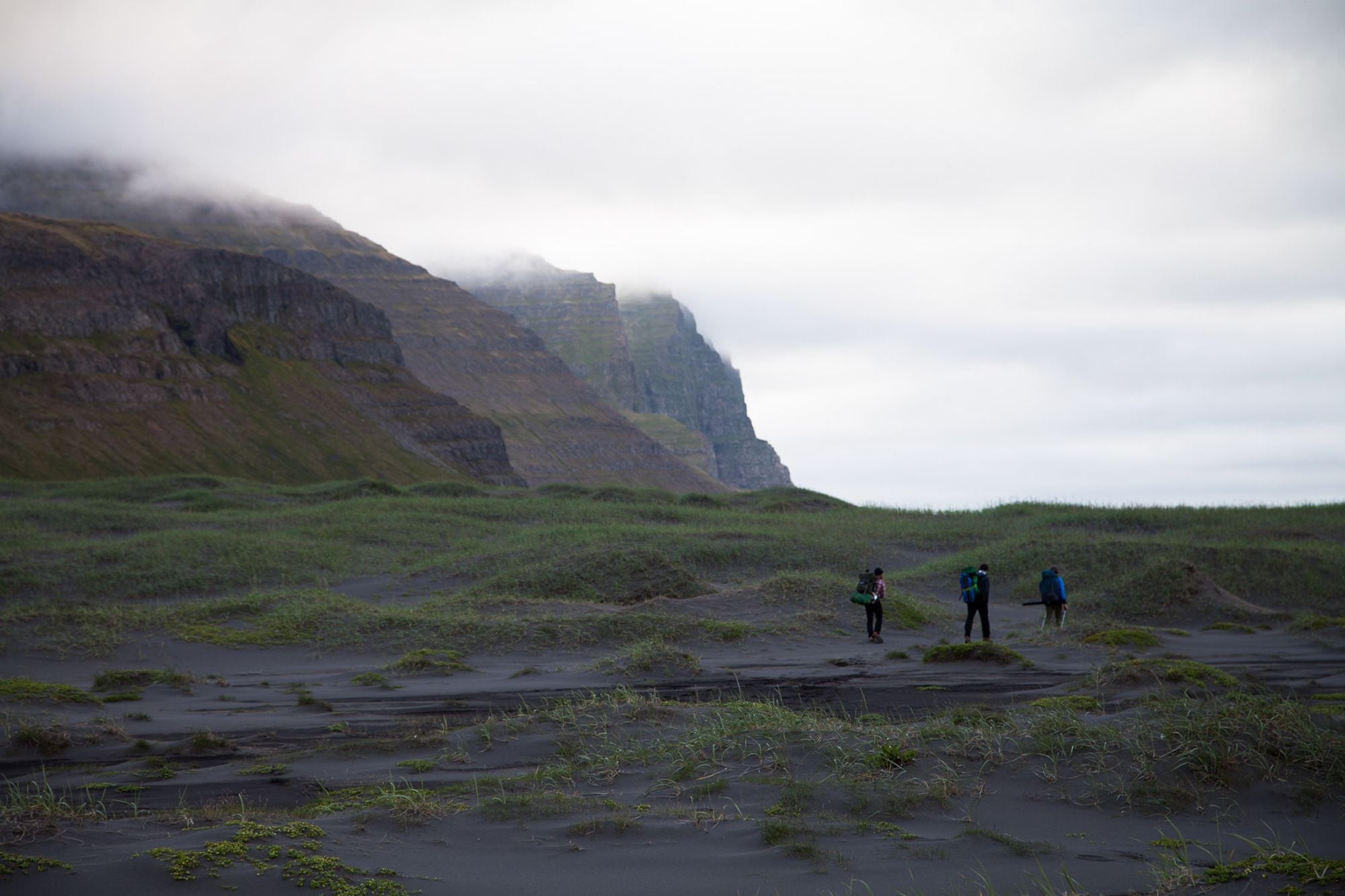 Fueled by oatmeal and far too many cups of coffee, we descended into the final fjord. We dropped our packs and floated to the sea cliffs, squinting to try to make Greenland appear in the distance. We celebrated with an asado on the beach and shared small sips of leftover spirits with old friends and new before crawling into tents. On cue, I awoke to rain signaling the time to go home.
Words and photos by Audrey Sherman.