Shortcuts
Up. And up.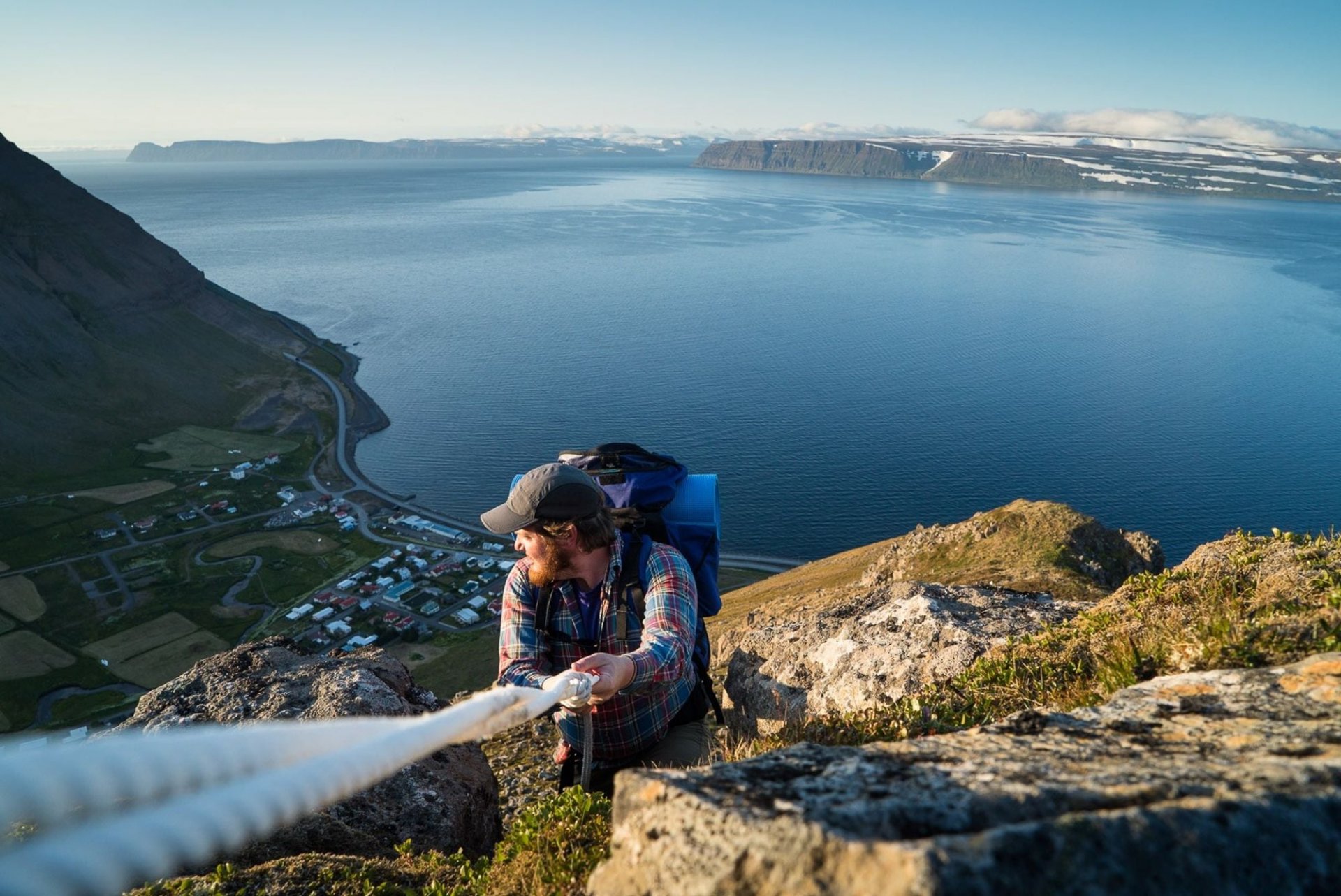 Up. And up.
You are visiting your friend in Isafjordur and have a day or two free and decide that you want to do a little hiking. You get in the car and drive ten minutes to Hnifsdalur. There you can find the beginning of the ridge that is the border between Hnifsdalur and Isafjordur. You follow that ridge up. And up. And up. You find that some nice fellas even left some ropes bolted into the rocks to help your ascent. Climb up and over the ridge and you see the huge cairn that signifies you have made it to the top. High-five your friend. You notice that once you are up on the top the mountain opens up into a plateau.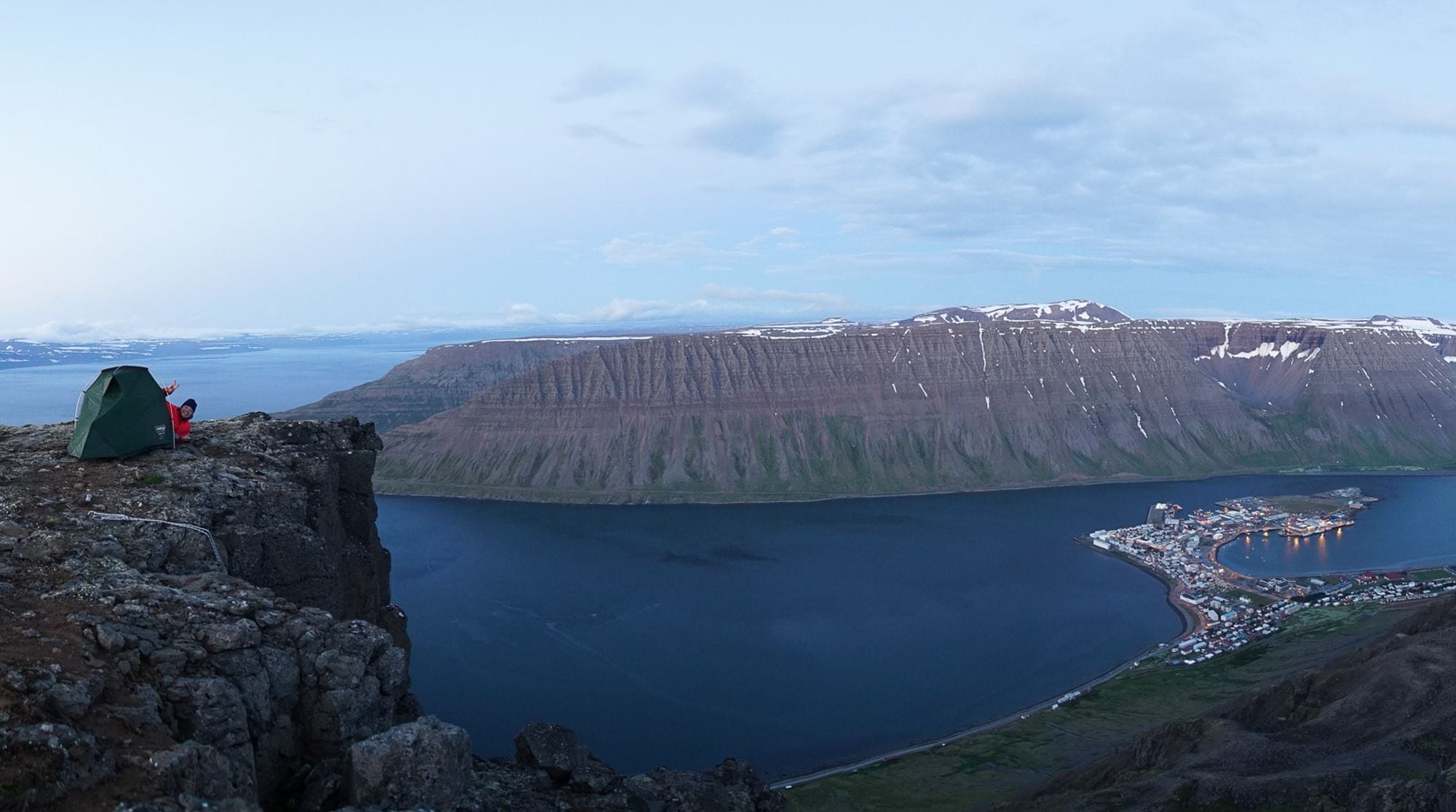 Good thing you decided to bring your tent along, because there are spectacular views from up here. On one side you can look down and see Isafjordur out in the bay, and across on the other side, Hornstrandir. Surprise! You brought a beer for you and your friend. Enjoy them as you look down onto town. Get some sleep. Tomorrow if it's clear, you can walk across the ridge to Seljalandsdalur.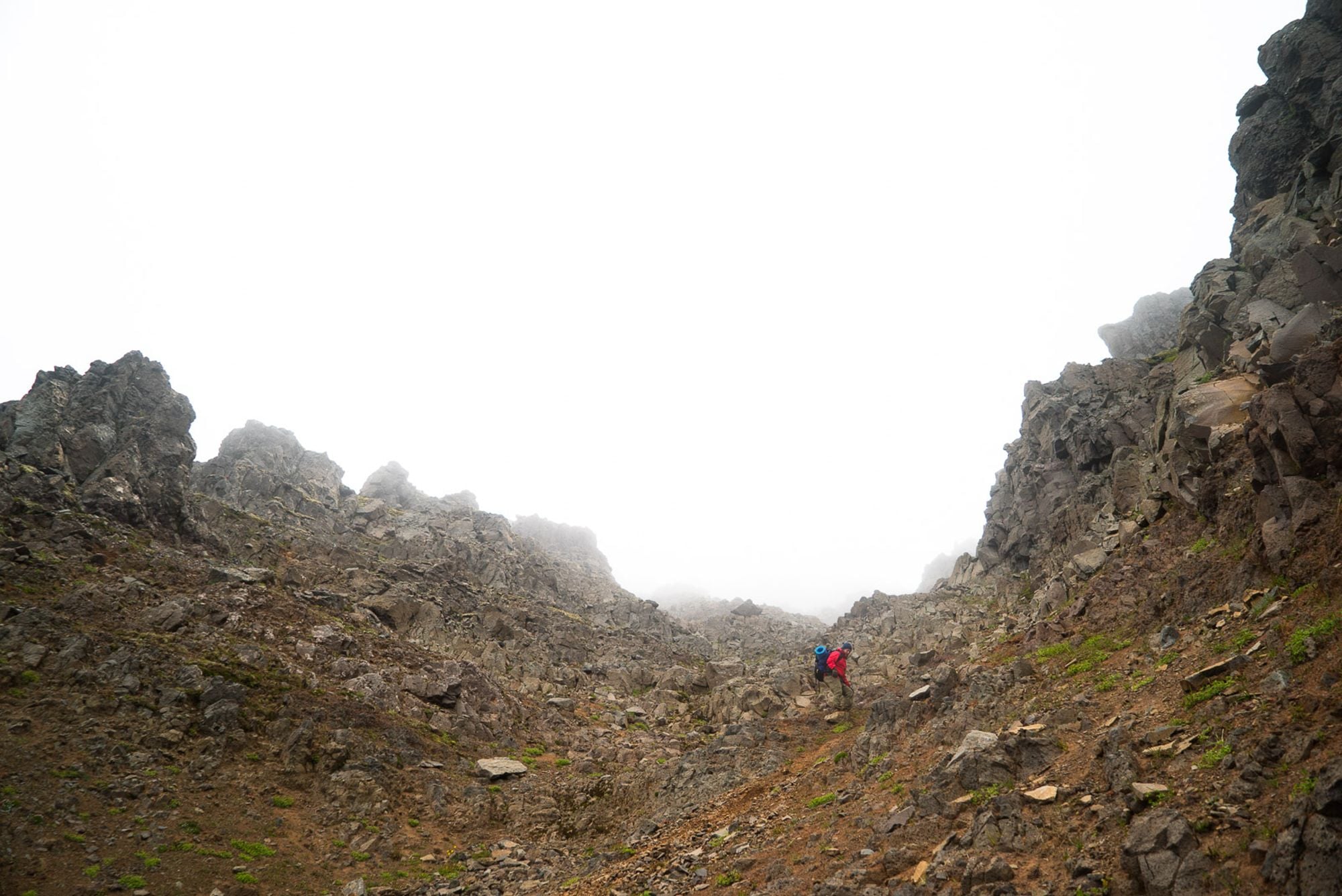 But hey, if the weather turns, you can just walk down the hill back into town.
Text by Chris Winchester