Shortcuts
The ultimate northern lights mission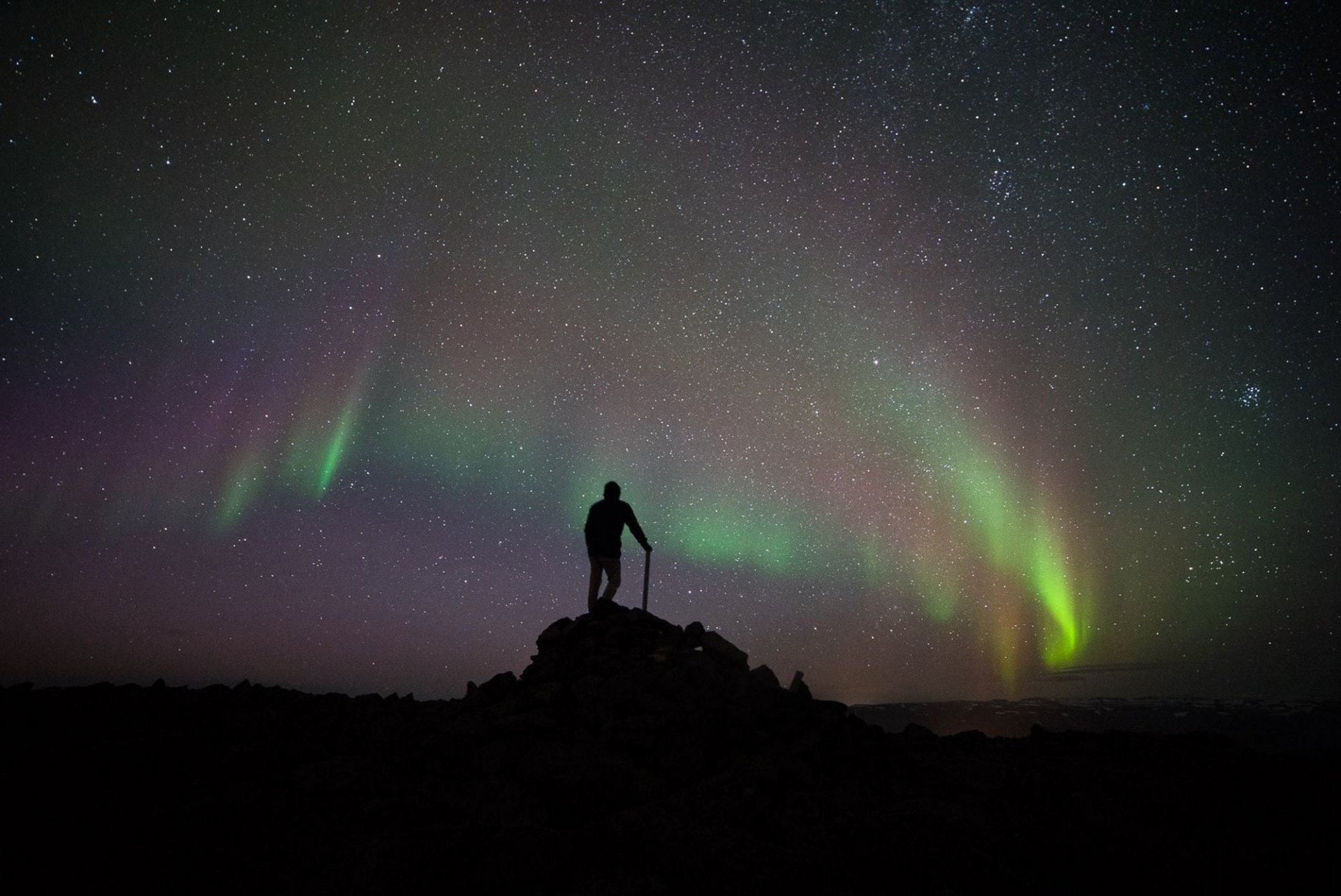 The ultimate northern lights mission
In order to see the northern lights as clear as possible we aimed for the highest point available: the 998m Kaldbakur, the highest mountain in the Westfjords, located between the fjords Arnarfjordur and Dyrafjordur.
I never get tired of short spontaneous adventures, to explore the surroundings of my home. There are surprisingly many fantastic spots within an hour from my home in Isafjordur that I have not been to. One of them was Kaldbakur mountain.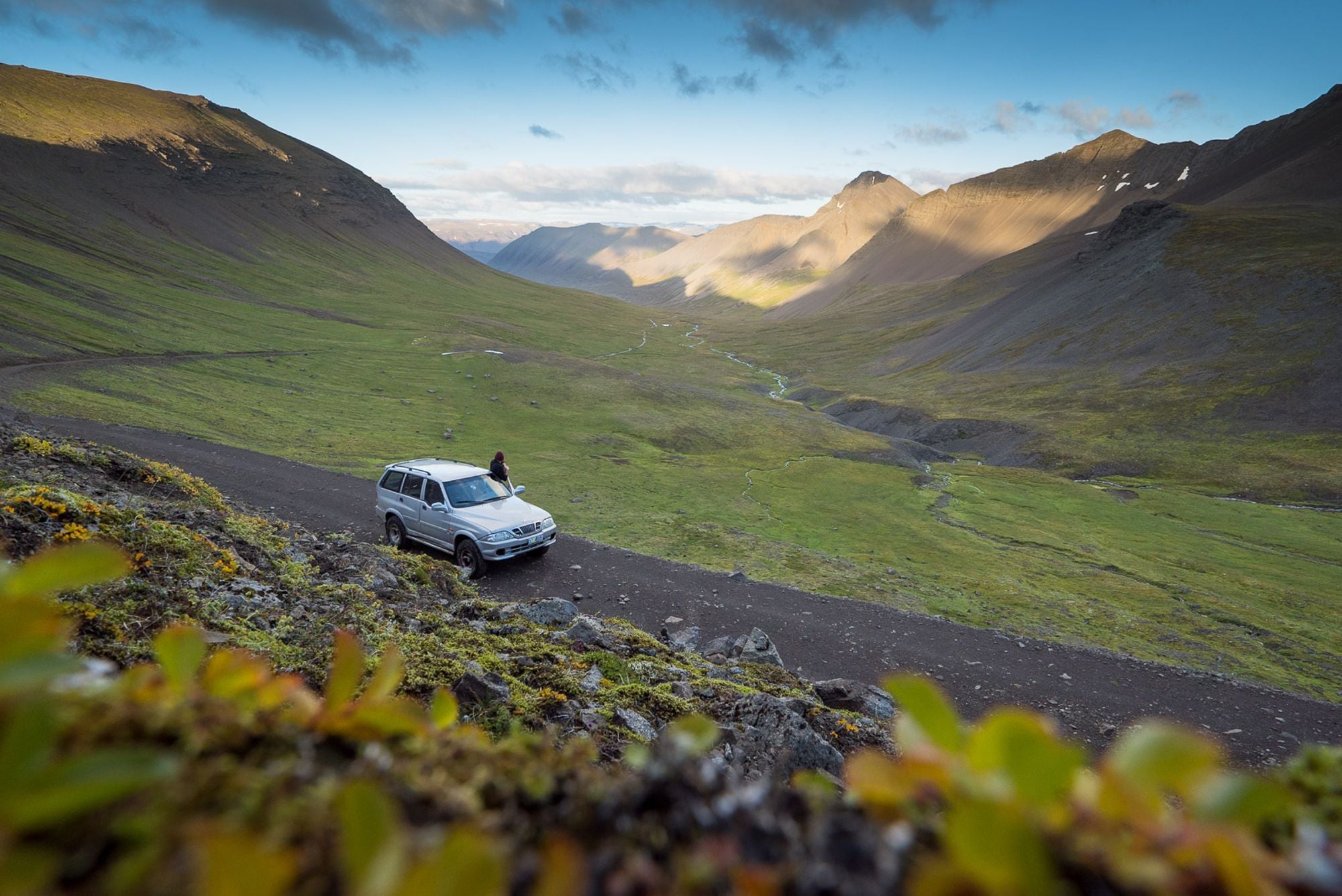 The approach from the Dyrafjordur side is a long walk but Sigrún, the farmer at Kirkjuból, was kind enought to let us drive the old dirt road through her land. During 10 months out of the year this road is impassable because of snow and mud.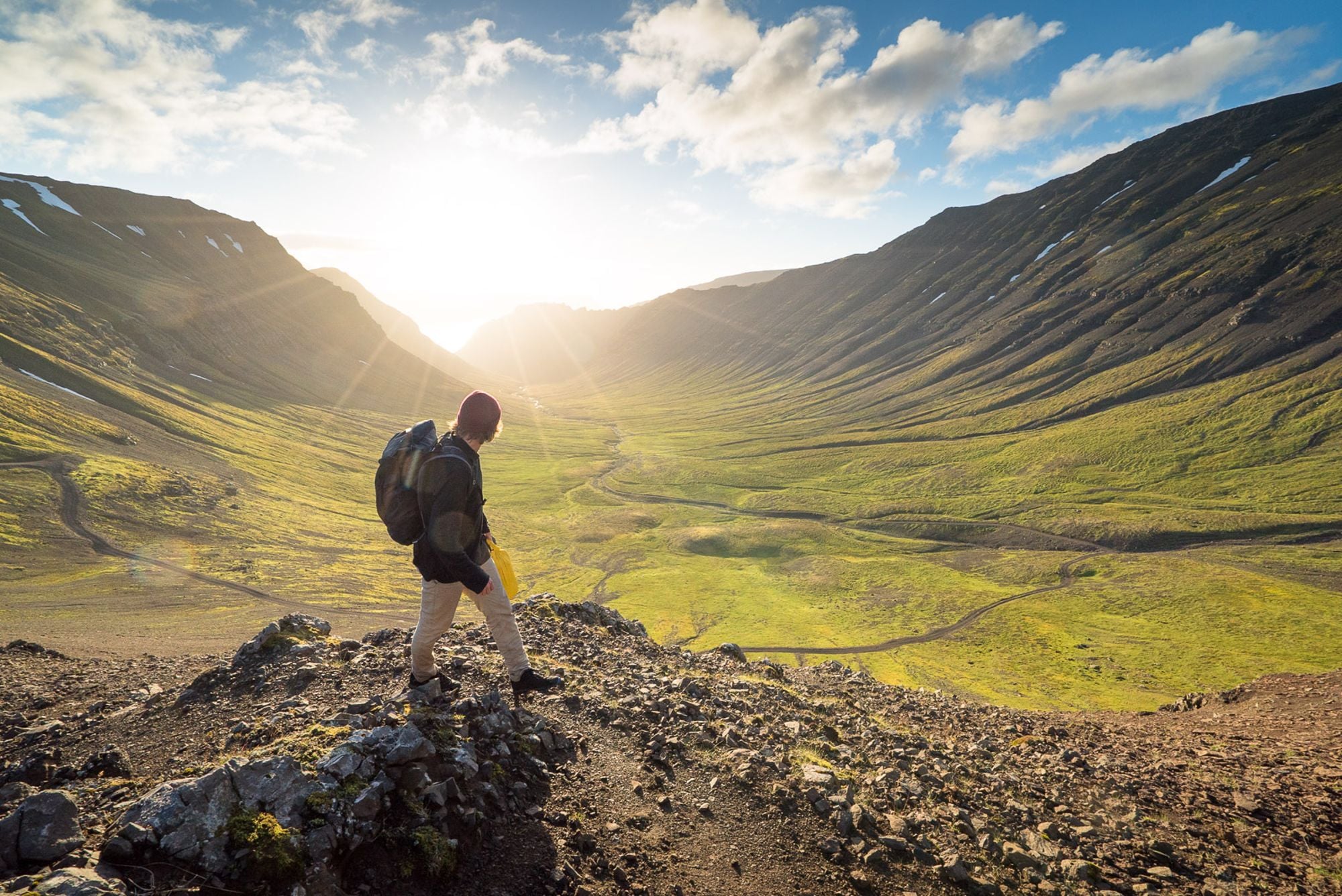 We parked the truck at the pass at 500m and walked from there. We were lucky, it was the last sunny warm day before autumn kicked in with cold and rain.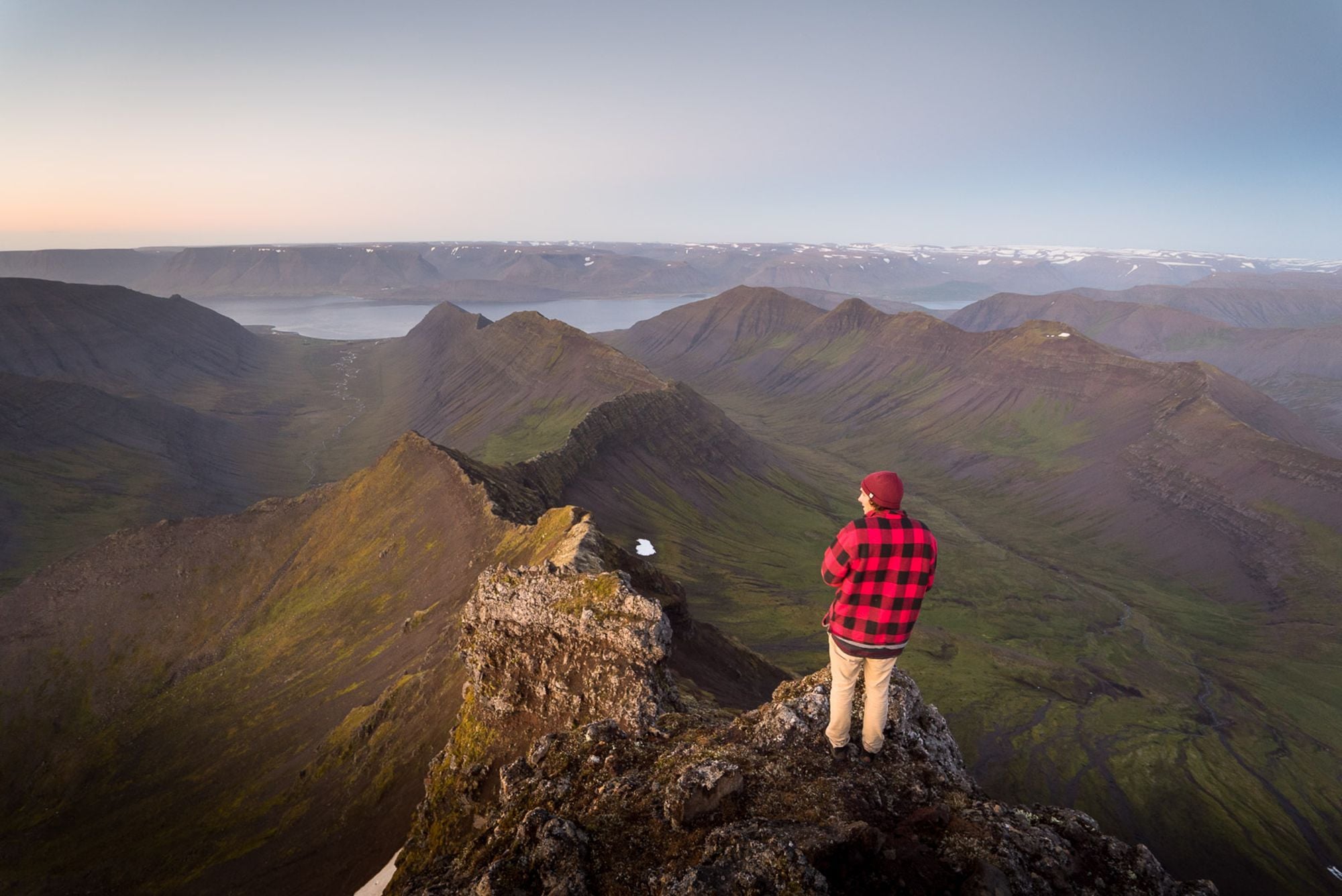 We reached the top right before sunset. We were higher than any peak around us and the views were magnificent to every direction.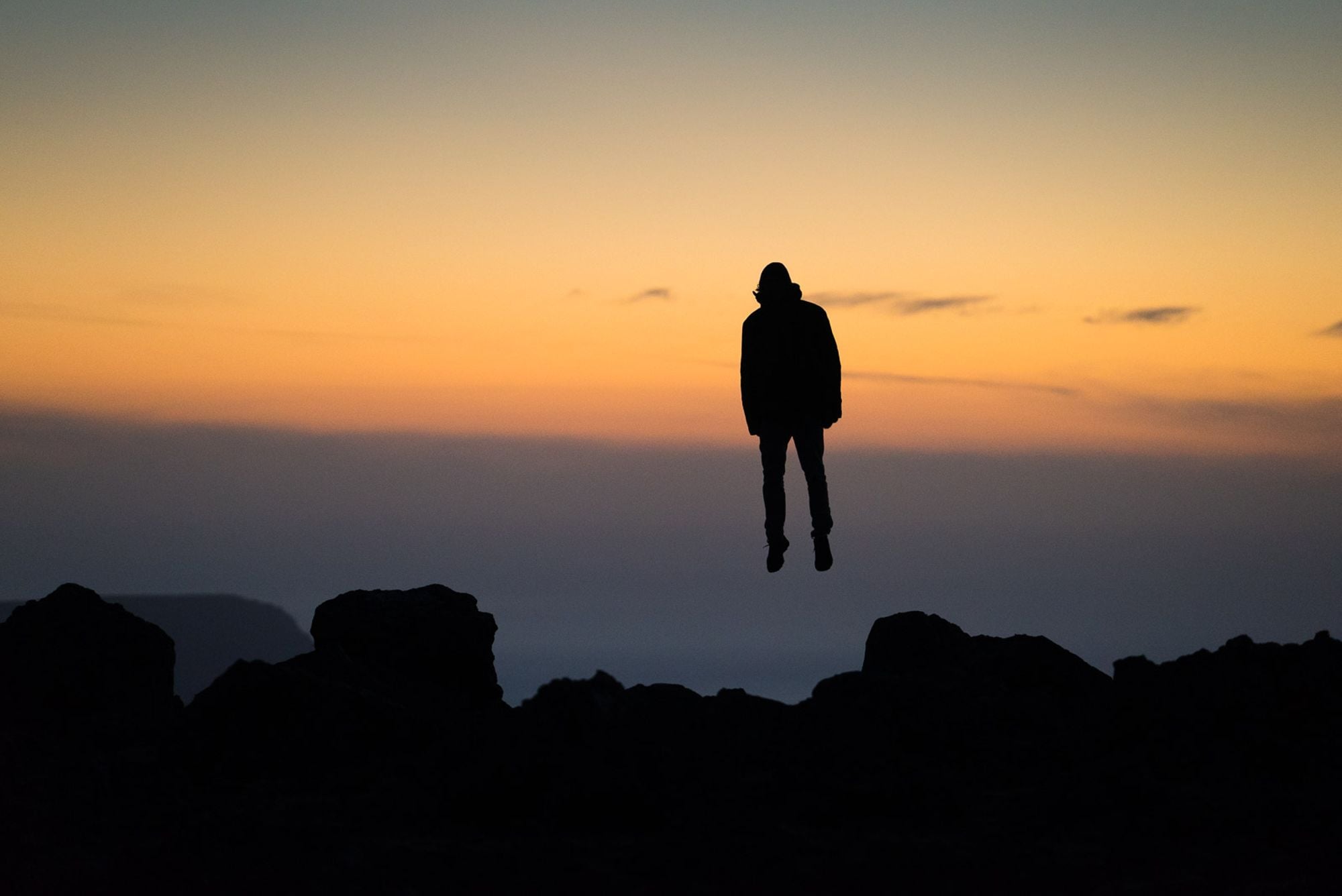 Maybe it was because we were so high up, strange things began to happen.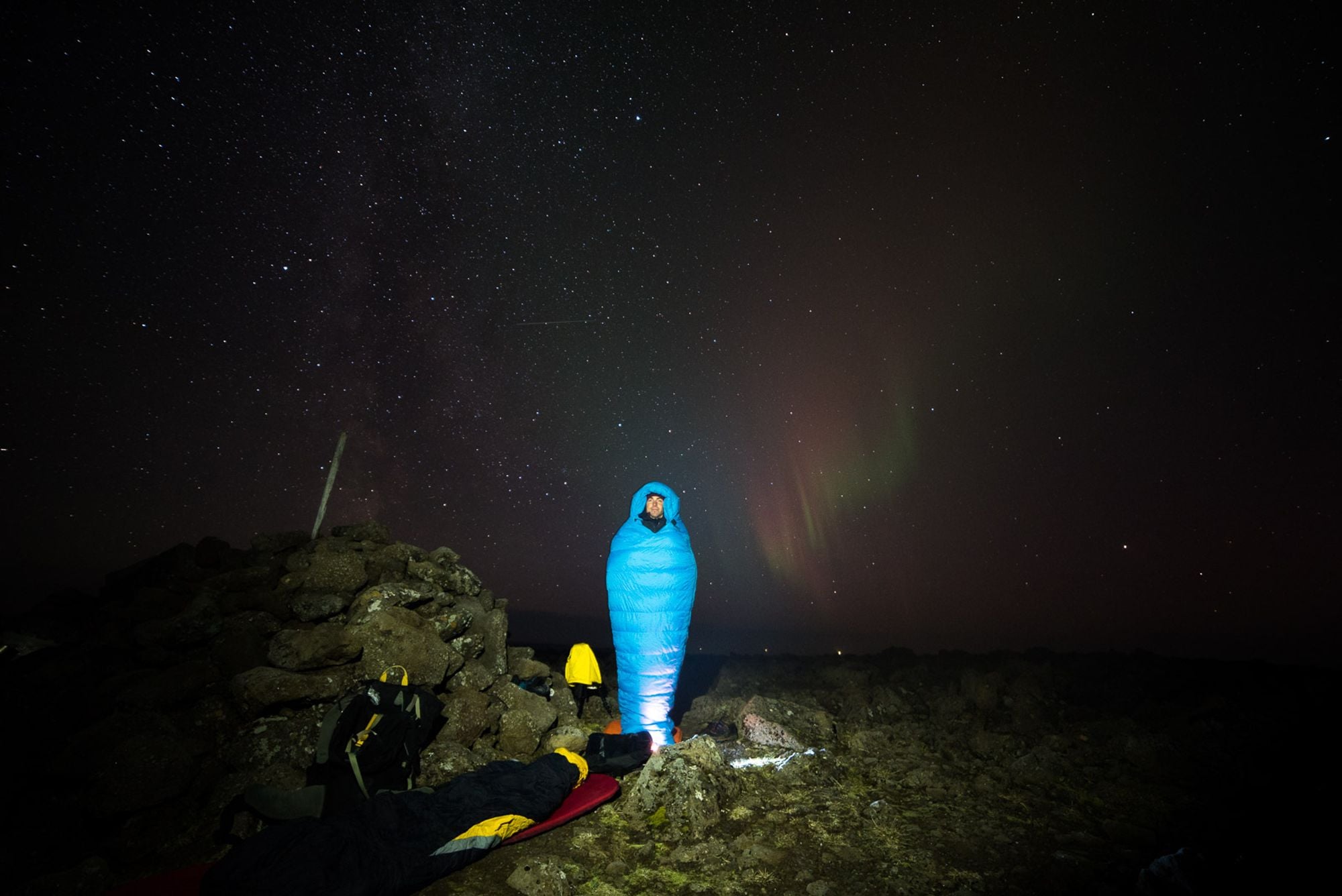 On top of Kaldbakur there is a 2m high cairn that makes it possible for visitors to reach whole 1000m. After a while of observing and photographing the northern lights it was time to go to bed. We sought shelter from the cold breeze by laying next to the cairn.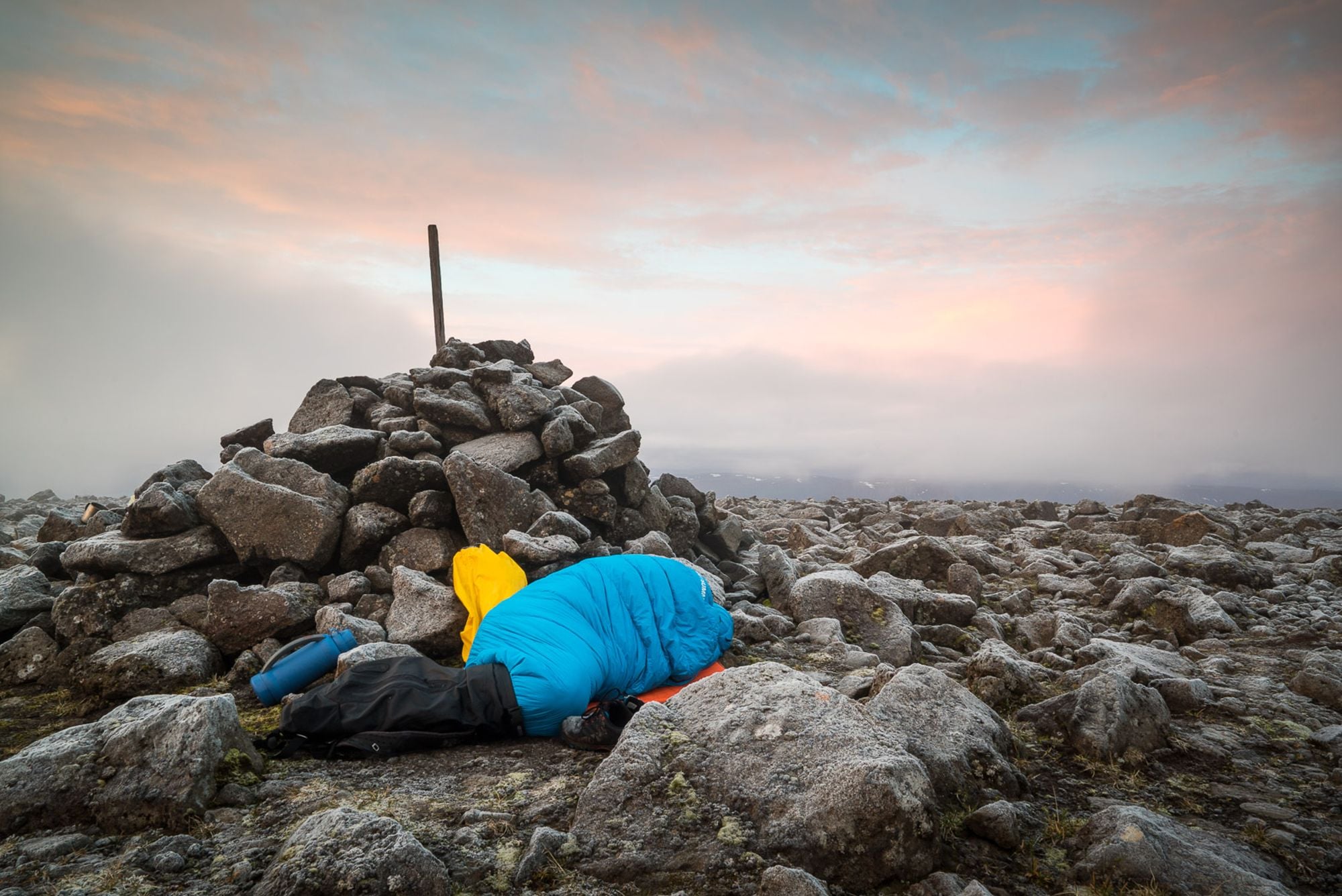 We woke up to an amazing pink light. The ground had frozen overnight. Chris's camping mat is only half size and having his feet on the icy ground would be cold and miserable. Stuffing his feet into his backpack turned out to be the best solution.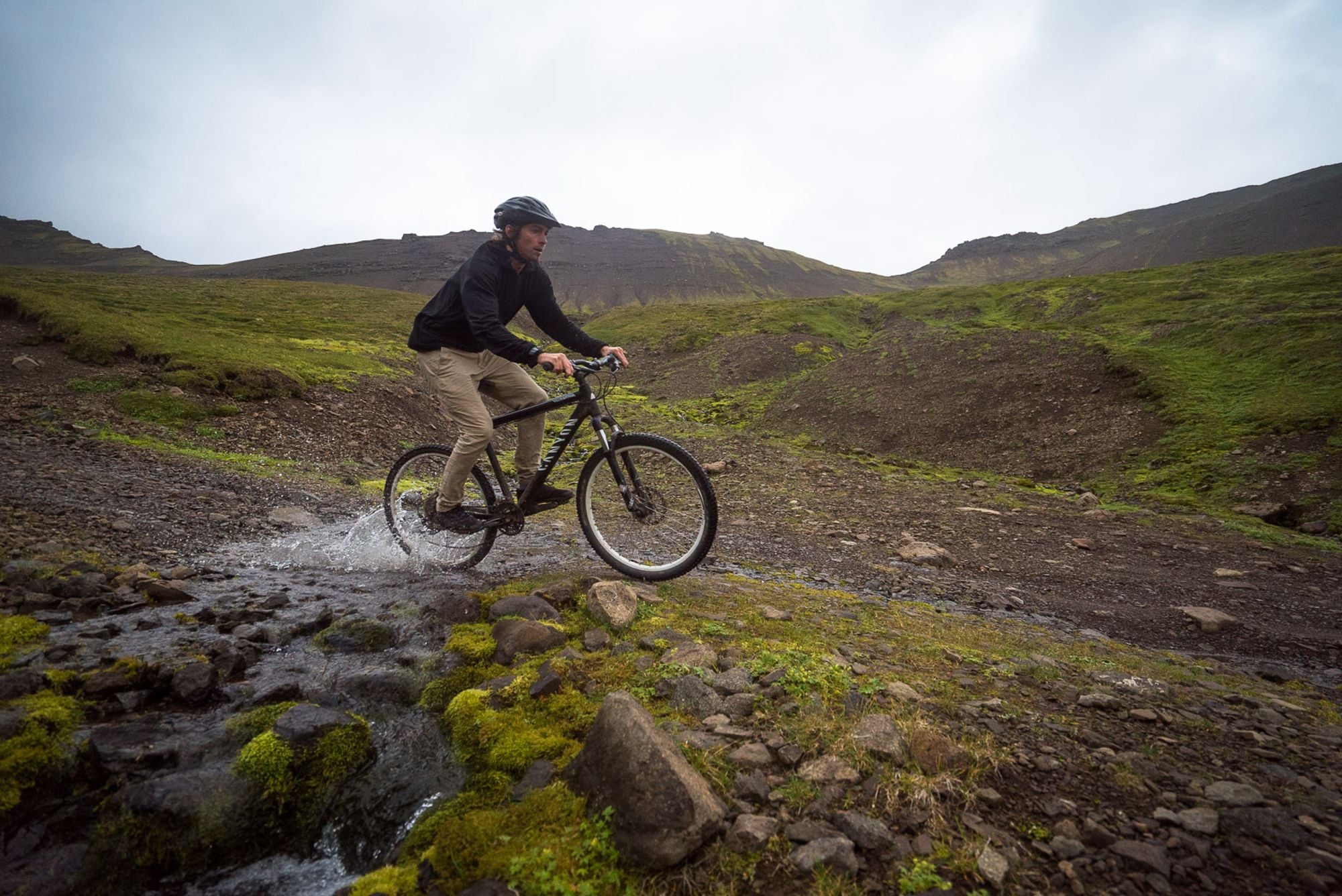 We borrowed mountain bikes from our friend Wouter at Simbahollin and kept them in the truck. That turned out to be yet another good decision. The ride from the pass and down the valley was a long and exciting one - but a bumpy one too.
24 hours after we had left our comfortable dwellings in Isafjordur we were back in town with lungs full of fresh air after a night out in nature. 
Thanks to Camilla for lending us her truck, to Sigrún for letting us use her road and to Wouter for the bikes. And of course Chris Dunn for the company.