Shortcuts
The Thingeyri pool club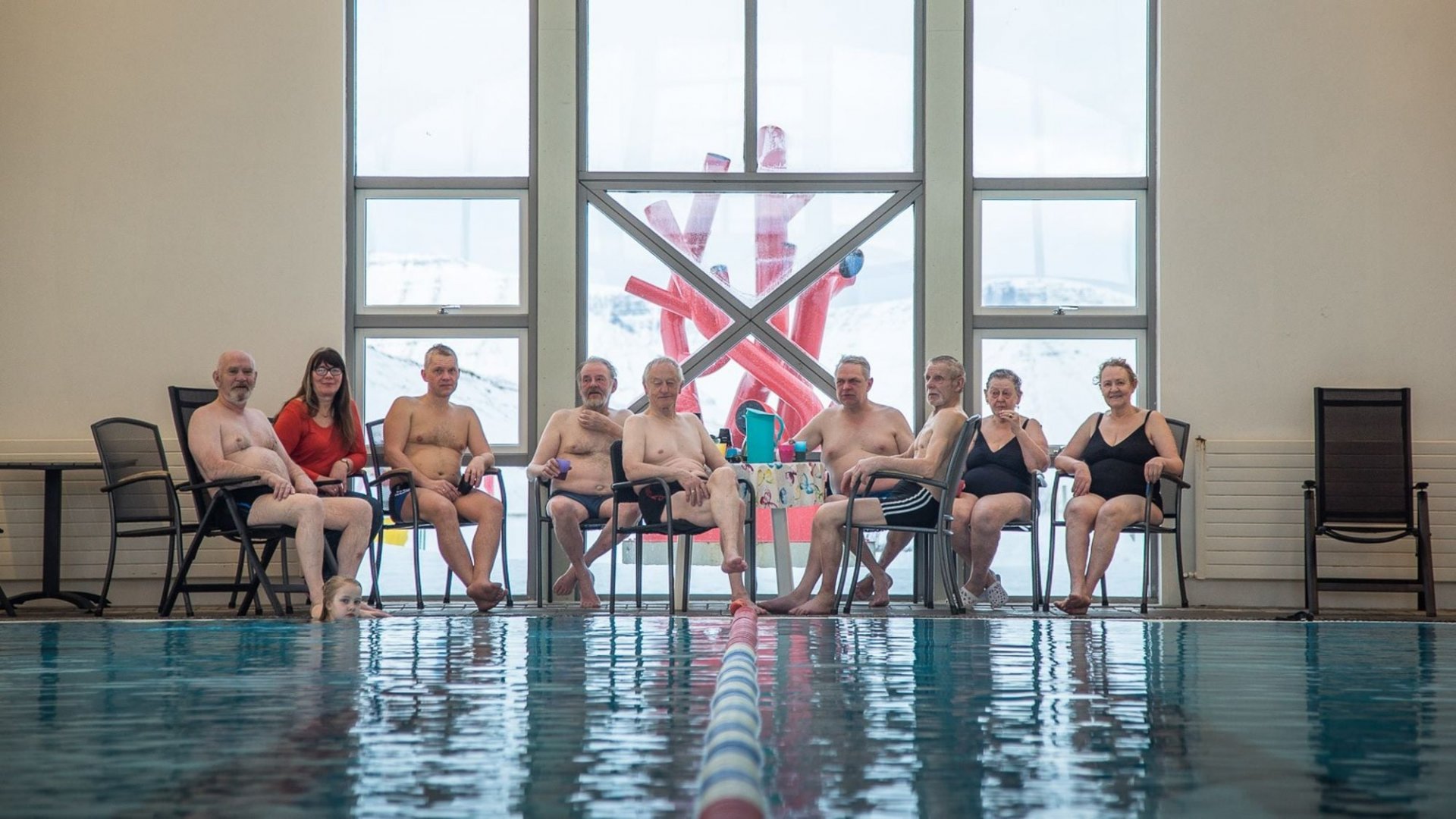 The Thingeyri pool club
In most towns and cities around the world there are parks and squares where people meet and chat. In Iceland the social meeting point of every town is the local pool.
In Thingeyri there is a club that meets most mornings at 8 o'clock at the local pool. Swimming is a great exercise so they start by doing a few laps. The swim is then followed by a dip in the hot tub. In the hot tub they discuss politics or the latest town gossip, they plan the next sheep gather and they tell stories. Some even skip the swim and go straight to the hot tub.
After the hot tub there comes the coffee at the poolside table. Some may even have an ice cream. Occasionally one of the ladies brings home made cookies or cakes. On Fridays the local book publisher reads out a chapter from one of his books. All while sipping coffee in their bathing suits.
If you're ever in an Icelandic town and wondering where all the locals are, go to the pool.