Shortcuts
The Nature Reserve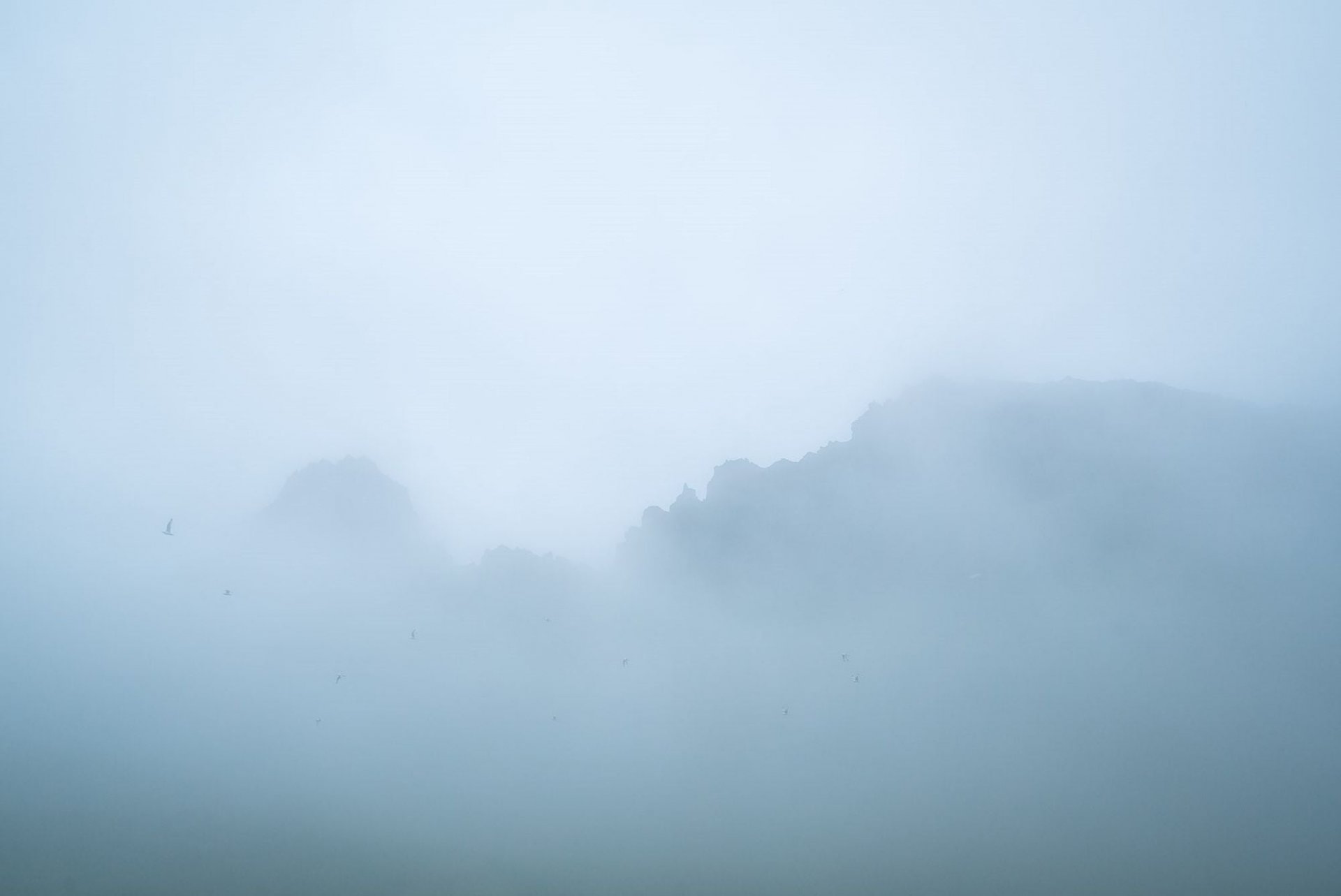 The Nature Reserve
Hornstrandir has officially been a Nature Reserve since 1975. Trekking and camping in the region quickly gained popularity and every summer hundreds of adventurous souls embark on a boat from Isafjordur. Some settle for a day trip while others go for up to two weeks. Guidebooks, brochures, web articles and social media are all full of sunny pictures from the cliffs of Hornvik. The sky is blue and purple wildflowers cover every inch of the ground. The view from the cliff is magnificent with millions of squeaking birds and blowing humpback whales in the sea below. Arctic fox pups play with siblings in front of their den while their parents observe from distance. It's nature at its finest. Paradise. It's a place anyone traveling in Iceland should see and experience. Right? Wrong.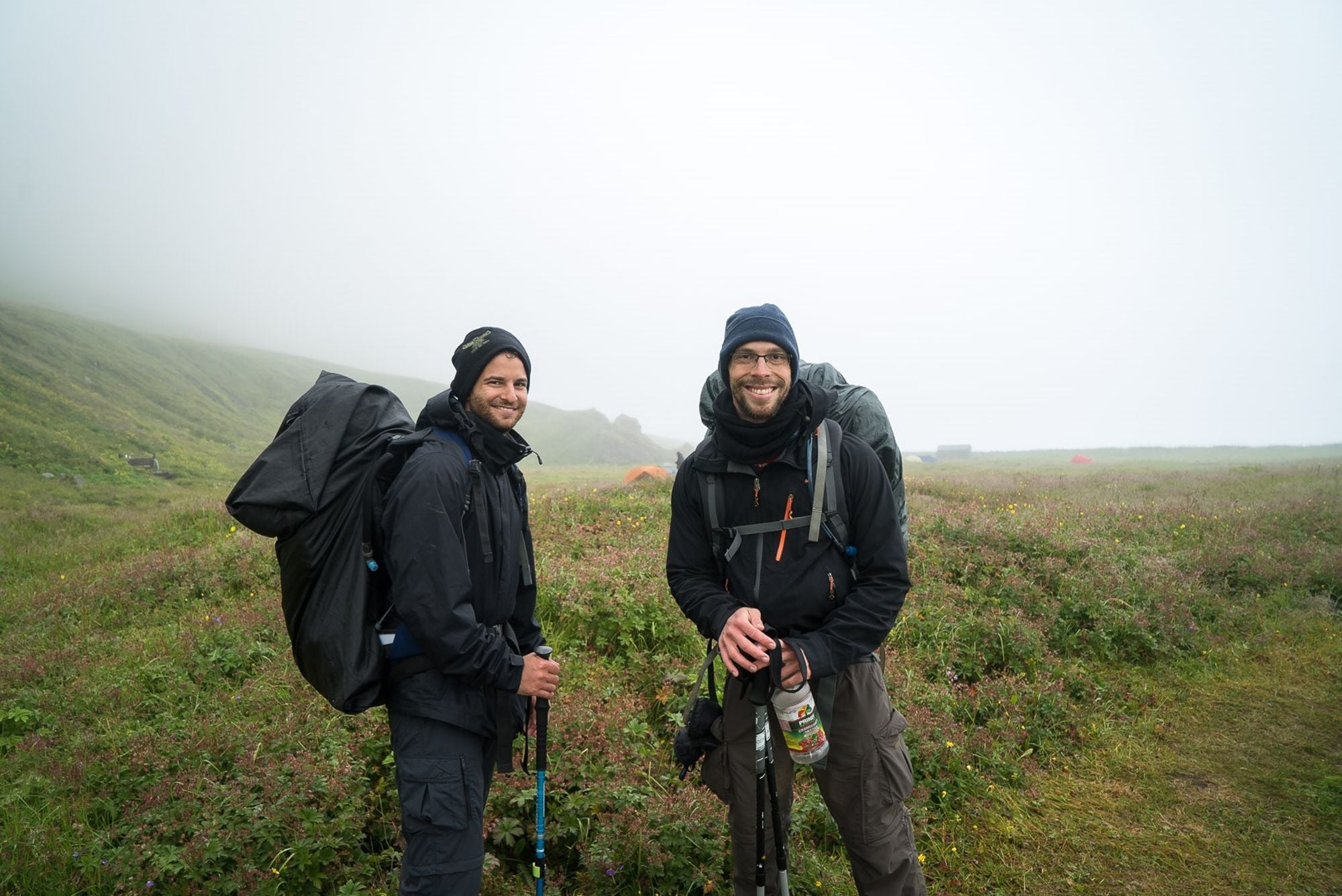 Raphael and Miguel
"We came yesterday from Isafjordur. We had seen on the internet nice pictures of sunny peaks, amazing views, wild flowers, arctic foxes, a lot of green, birds and cliffs. That's what we expected. Well, we have seen arctic foxes, they are cute. But that's it" said Raphael and Miguel. "The only thing we've seen is rain and fog. We have been to the Hornbjarg cliffs, but we didn't see anything". Raphael adds: "It's the first time I've done a hiking trip like this. So far it's been very cold and unpleasant".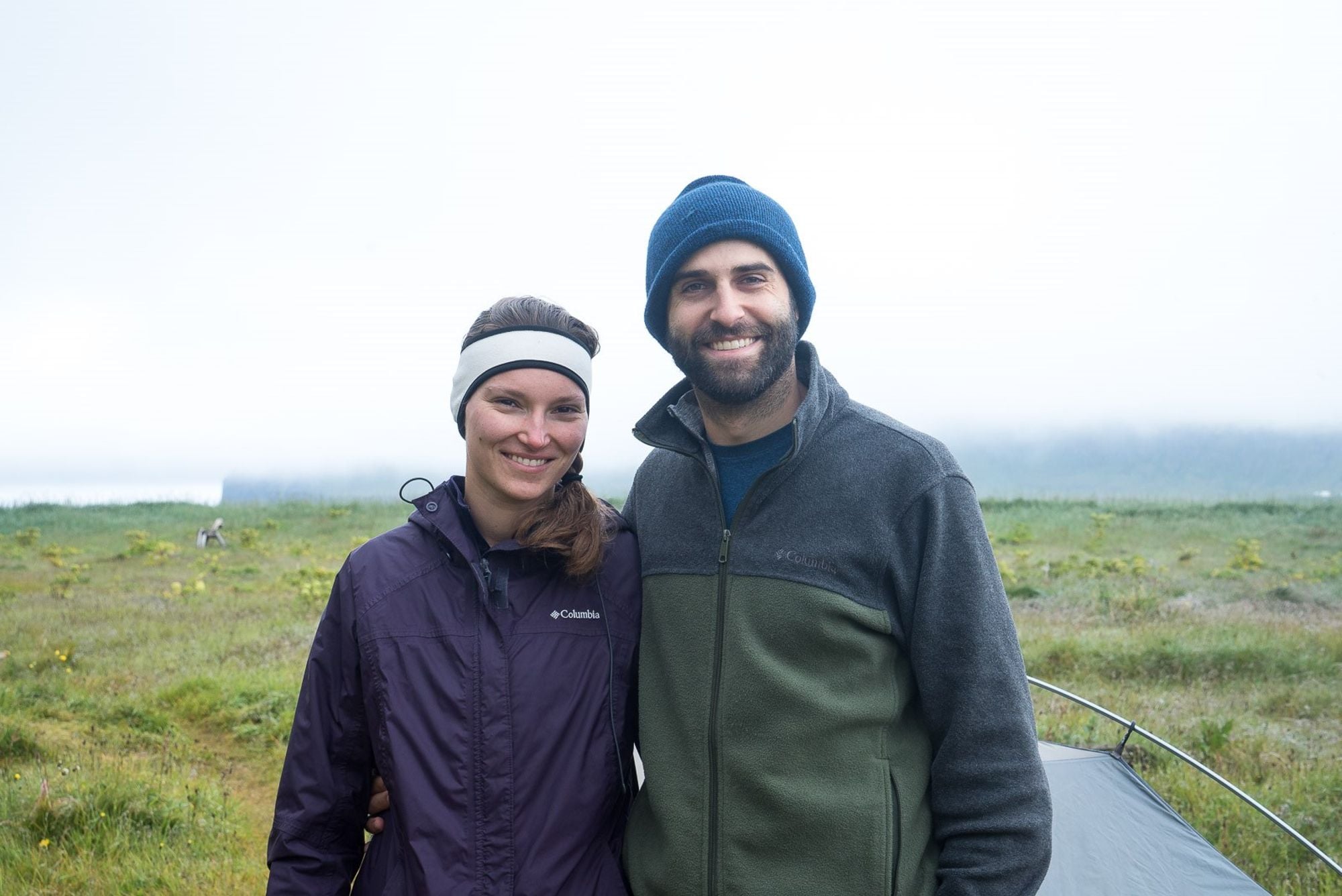 Carolina and Matt
Carolina and Matt wanted to get away from the beaten path and do something different from the popular hikes in south Iceland. "It's been hard. Since our first day on this hike, there has been no potential warmth. It was cold hiking over the mountain, totally terrible, no excitement. All of our stuff is wet, soaked. No hope. The nights have been really cold and we've had very little sleep. We came out of our tent in the mornings and put on our wet socks and shoes" said Matt and Carolina, who had spent a few days in the area but not seen anything but fog. Carolina adds: "But you accept your physical misery, like a fox. You get wet and then you dry".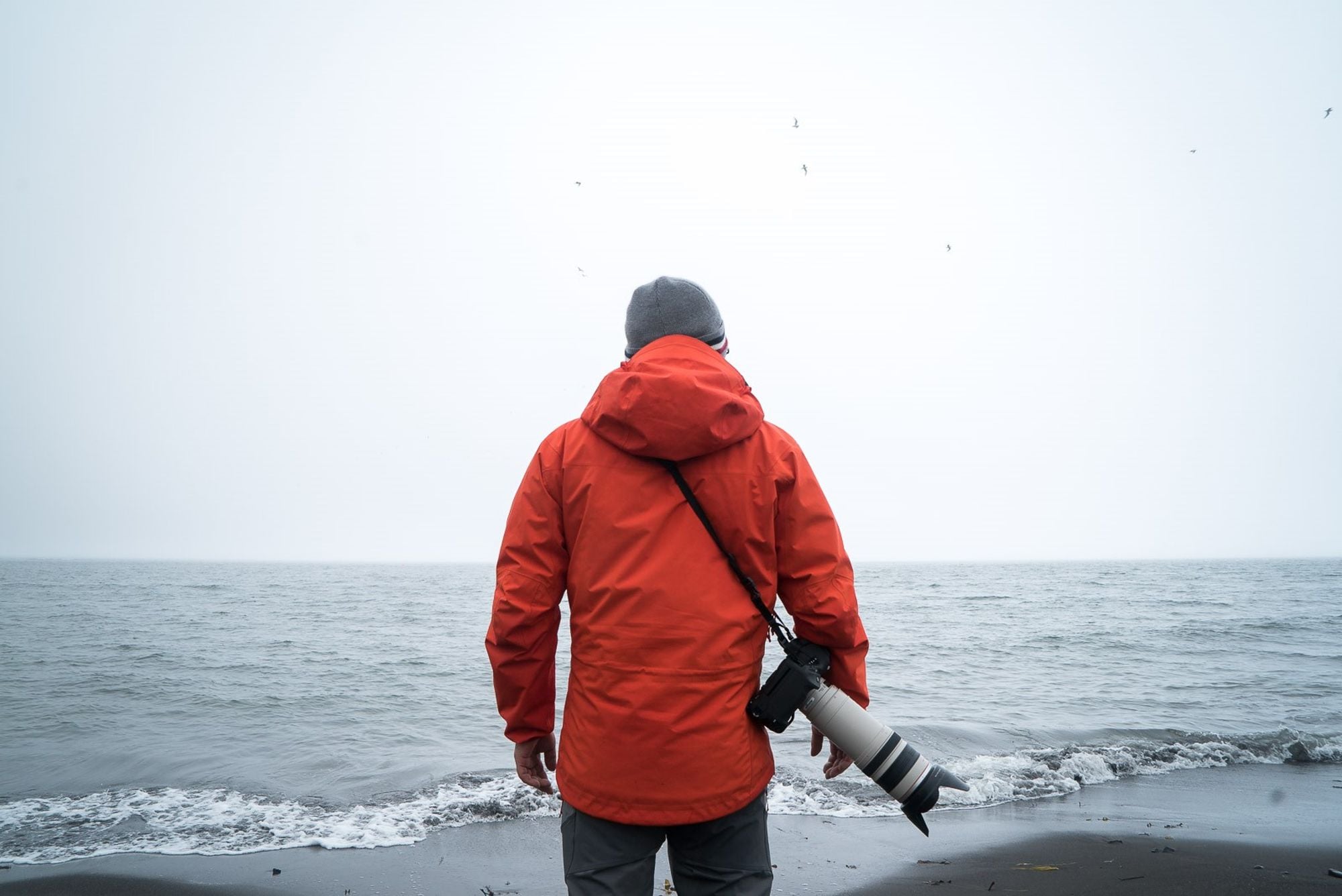 JP looks towards the cliffs
After advice from a local guide (and the same person writing these words) JP reserved a whole week just at Hornvik. "If you want to be sure to have a bright day at the cliffs, you need to have a full week buffer. If you stay a week, you must get at least two good sunny days at the cliffs" said the guide. Right? Wrong. JP spent a week in thick fog in Hornvik and he never really saw the cliffs.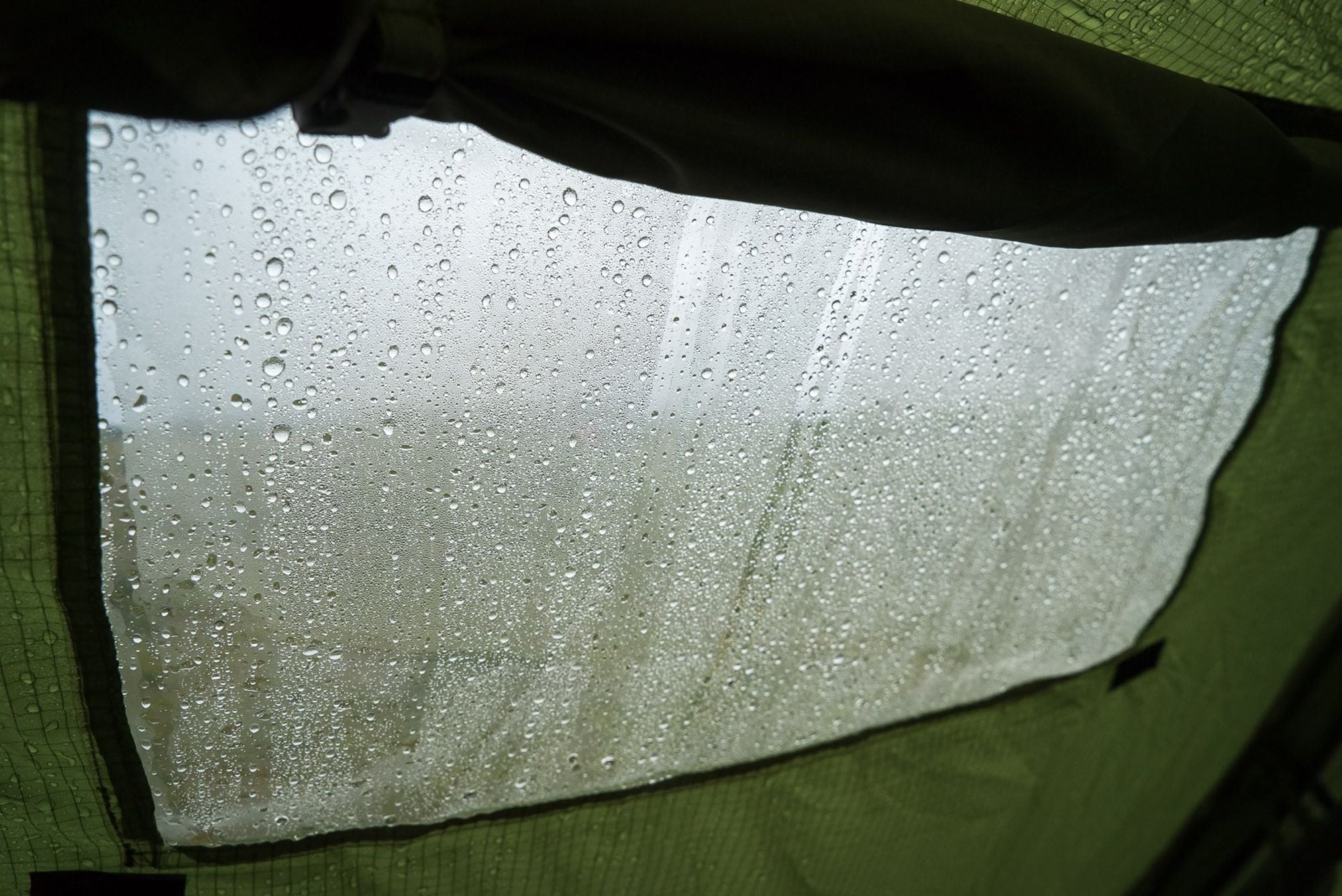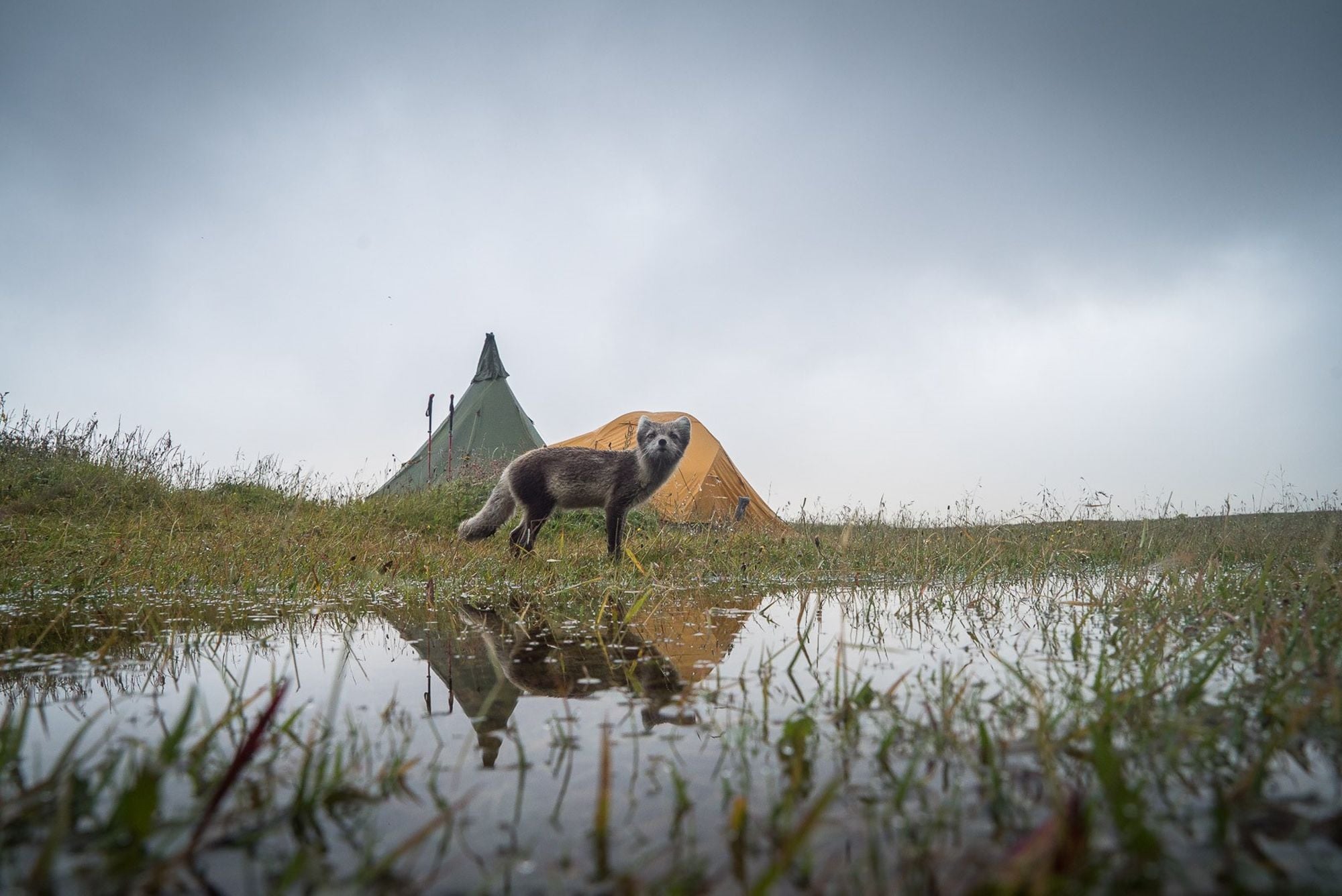 The campsite that had turned into a wetland
We pitched our tent strategically so that when we'd wake up in the morning we'd be able to see the cliffs directly from our window. In seven days that never happened.  The camp site had also turned into a wetland area making it impossible to even get to the latrine without getting our feet wet.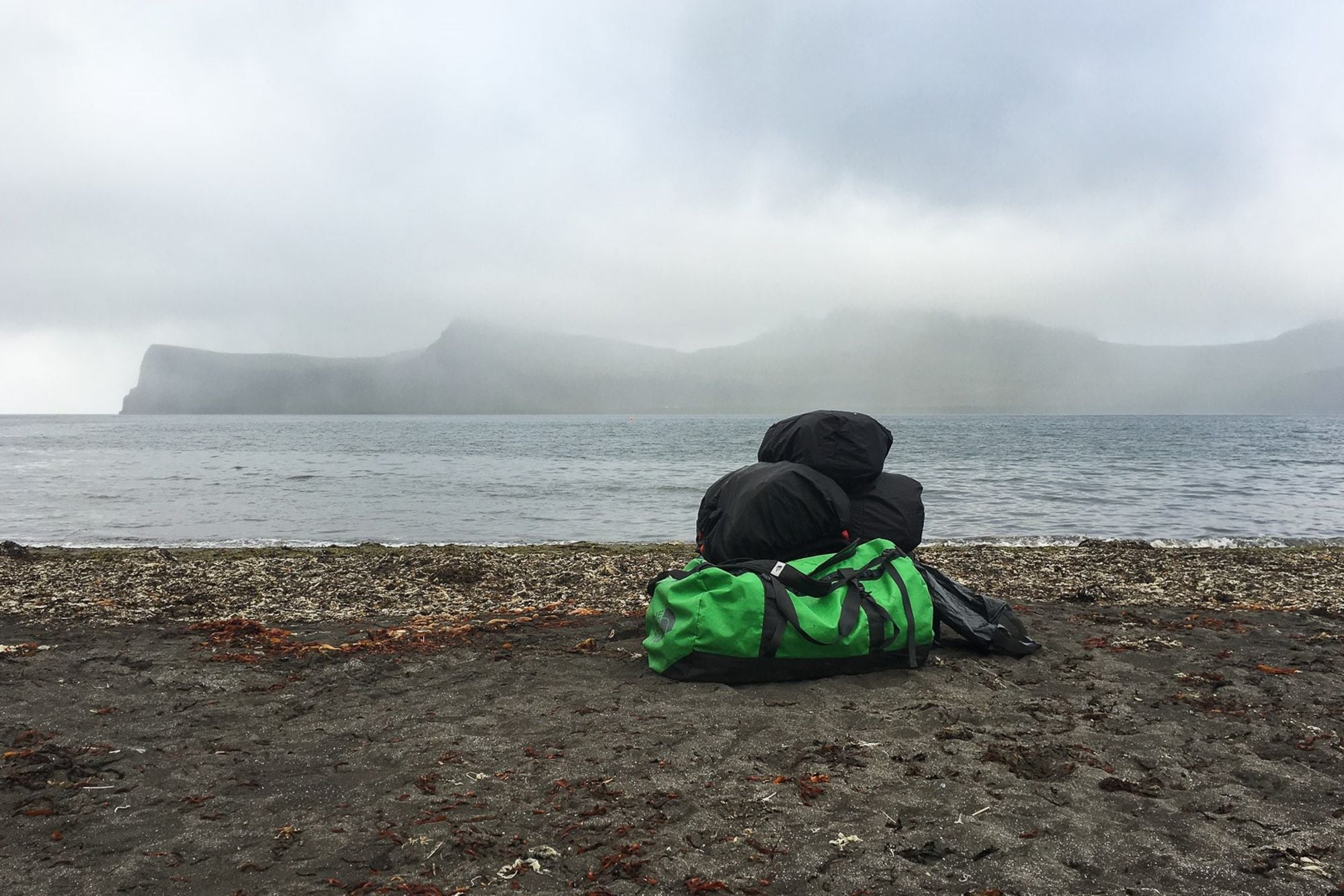 Waiting for the boat that never came
Despite of everything, JP and I were happy and satisfied with our week when we packed our wet tents and gear. We were also more than ready to go back to town. We carried our luggage to the beach and waited for our boat to pick us up. We stood there and waited. We had some tea and we waited some more. Then eventually we got a message through a satellite phone saying that the boat was cancelled and we'd have to stay one more night. Great.
Hornstrandir is not for everyone. It's remote, cold and unreliable. And that's the beauty of it. Hornstrandir is for those that are ready to embrace the elements, face challenges and have some time. Hornstrandir is not for those on a tight schedule and want to see everything in a day. You can't force Hornstrandir to reveal its magic upon request; the fog just lifts when it lifts. And when it does, it's all worth it.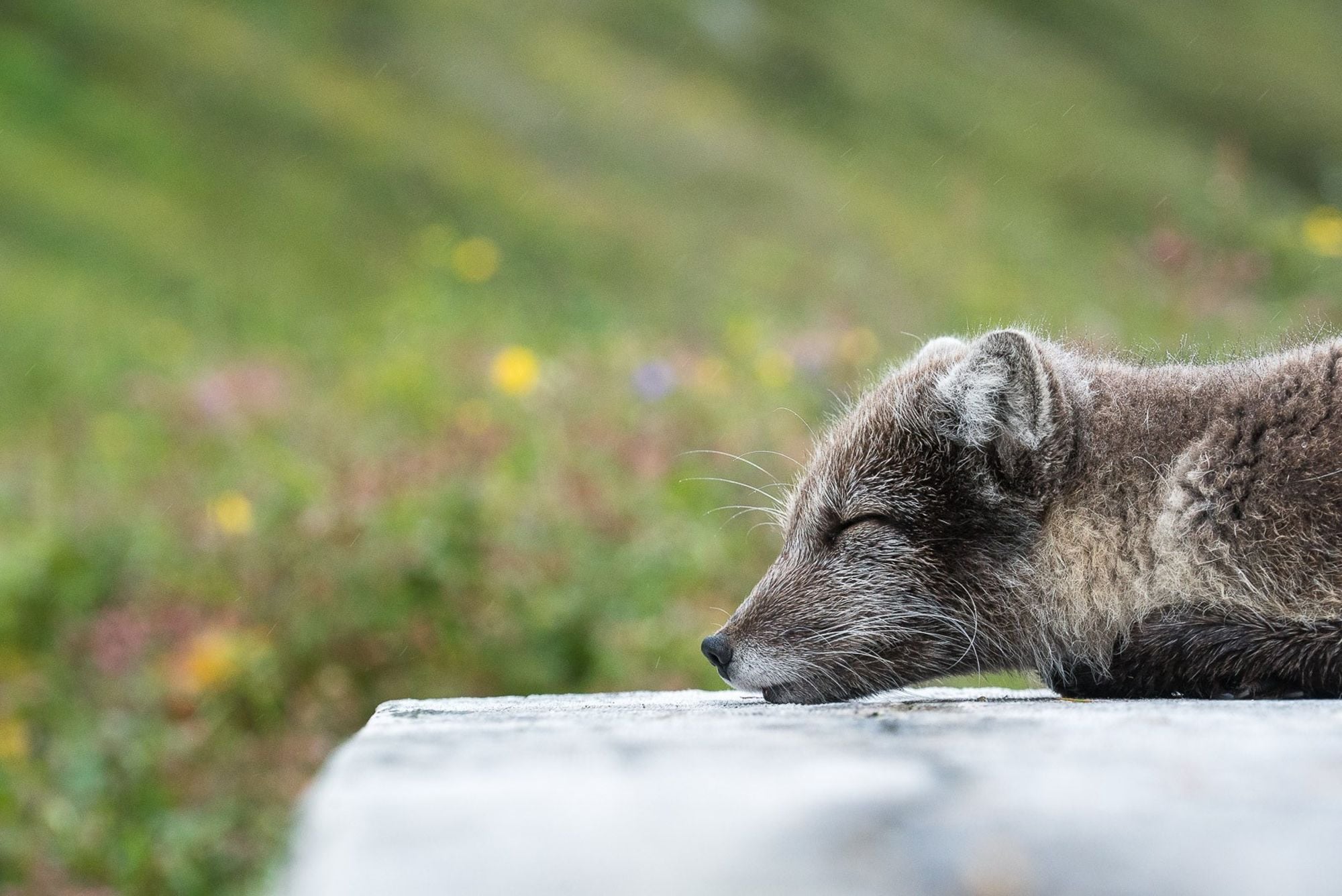 Our fox friend
Due to the challanging conditions JP and I spent more time at our campsite than we had originally planned. That turned out to be a good thing too; a beautiful female fox began to frequently visit us. She even became so relaxed around us that she fell asleep on top of our dinner table.
My advice for those contemplating a trip to Hornstrandir is to keep your expectations to a minimum. If you get blue skies, you're just lucky. Come prepared for any type of weather. Rain proof jacket and pants are a must. Be positive and chat to your neighbour at the camp site. Discuss the weather outlook with the ranger and laugh about the wet gear. After a certain amount of misery, it starts becoming amusing. Bring great food and snacks for those rainy days. JP and I probably wouldn't have survived without the pancakes, all that chocolate, the grilled lamb and the Chilean wine.