Shortcuts
Part I - The Drive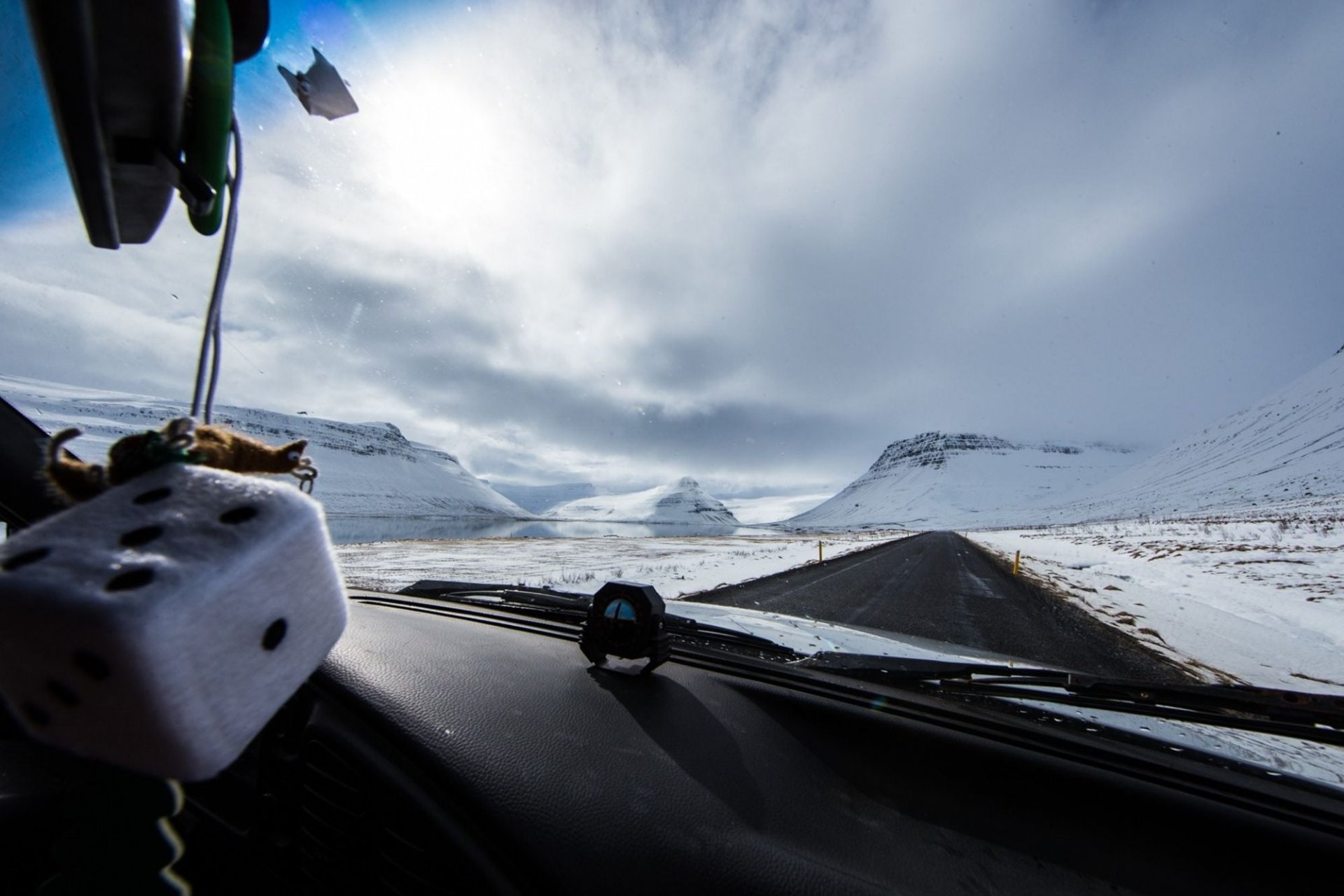 Part I - The Drive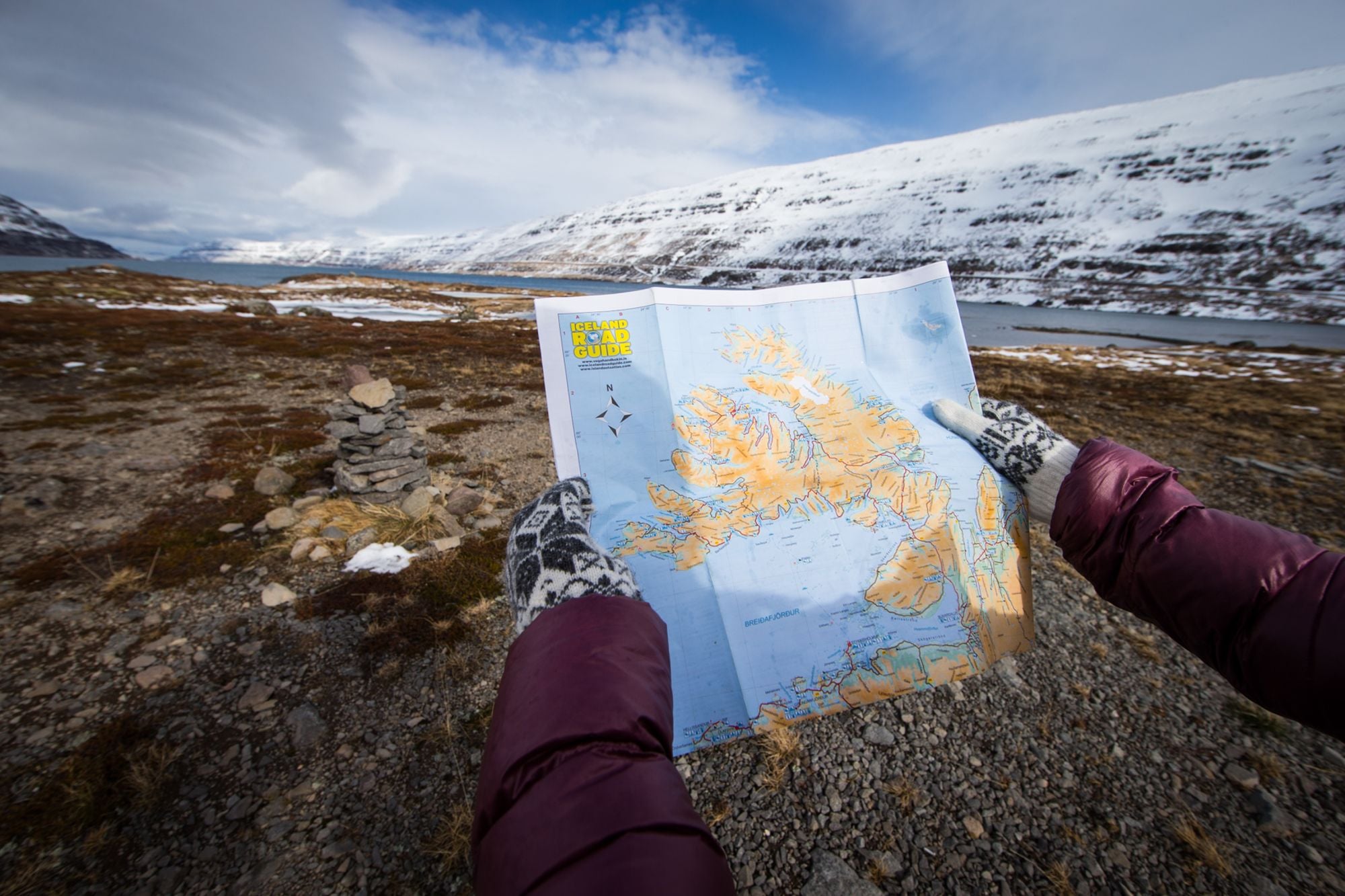 A couple of weeks ago, a few friends and I gathered around a map during dinner. Camilla traced her finger along the Strandir Coast and stopped at Nordurfjordur.  "I've never been here." She thought there were skiable fjords and hot pots so it didn't take much convincing for Marcus, Mike and I to go there with her. A couple of days later, we packed up, grabbed a topo map, and began to drive.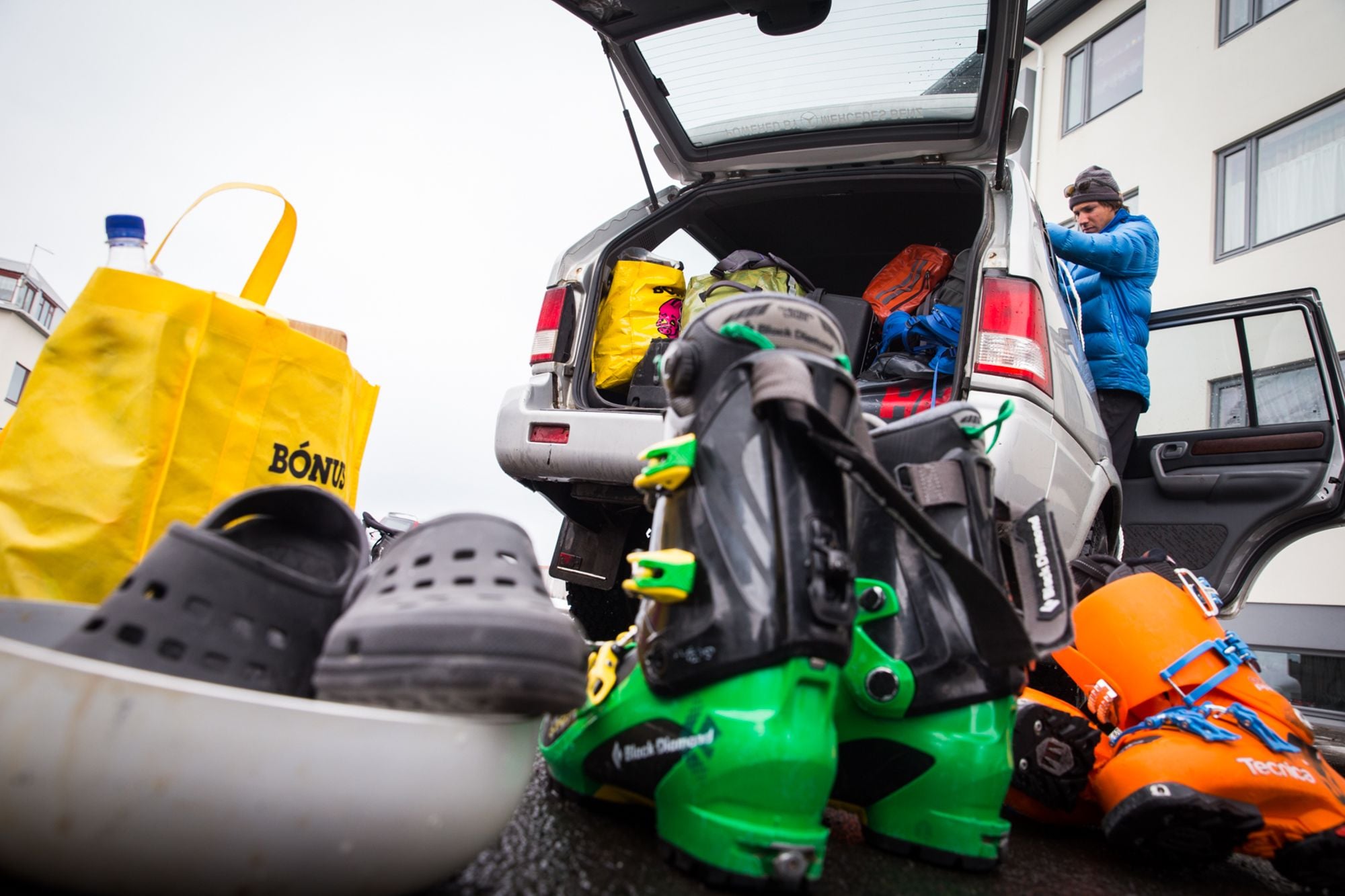 Nordurfjordur isn't all that far as the crow flies.  Driving there is a whole different story and it's not for the faint of heart. The road runs around every single fjord before heading inland. It takes patience, more petrol than you want it to, and some good playlists to make it through.  Yet it's beautiful - I loved looking at the fjord's alternating lines of white and black, of snow next to rock. It's almost impossible to fully understand the scale of them unless there is a toy-looking car or farm nearby to gauge it.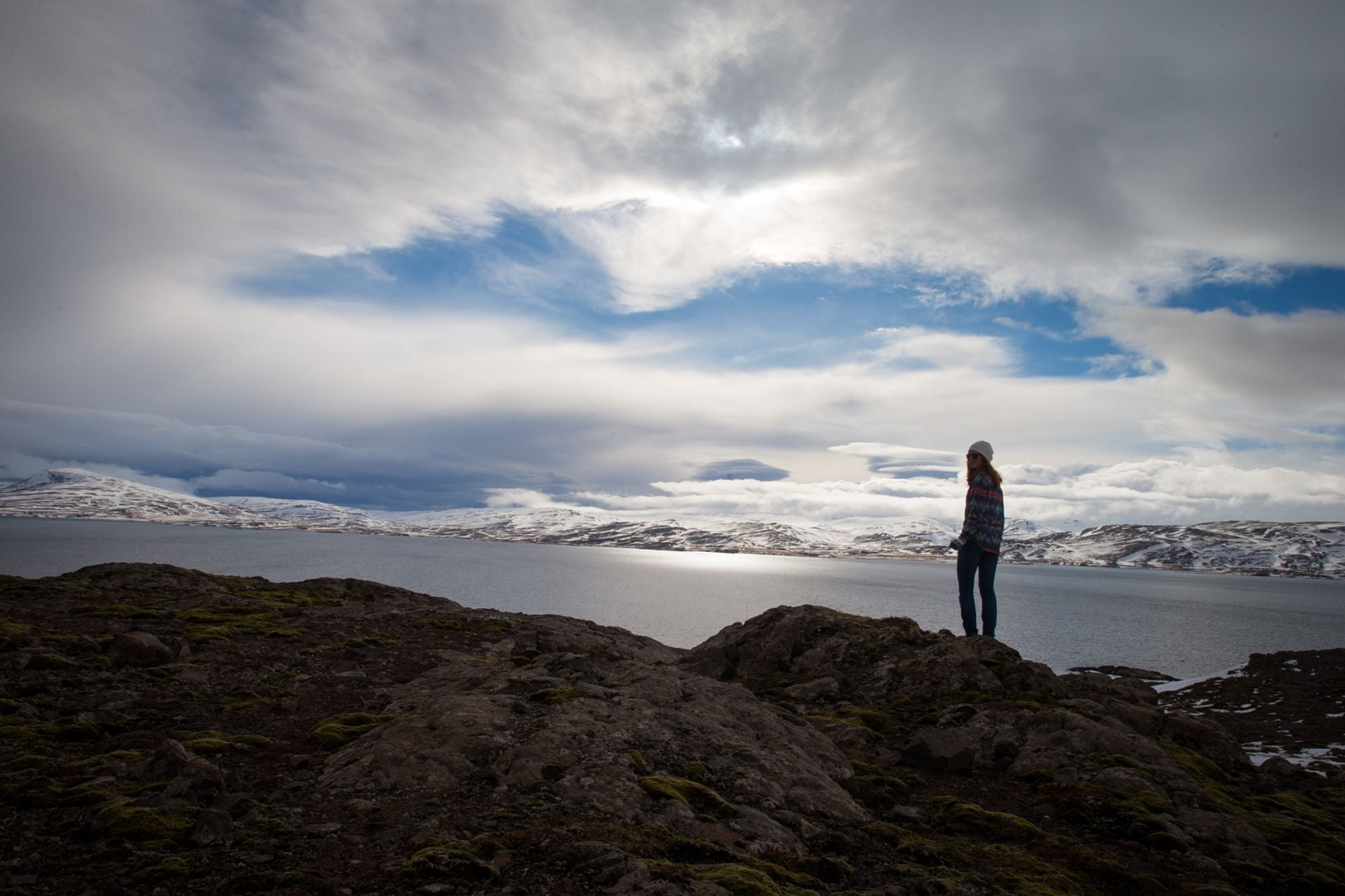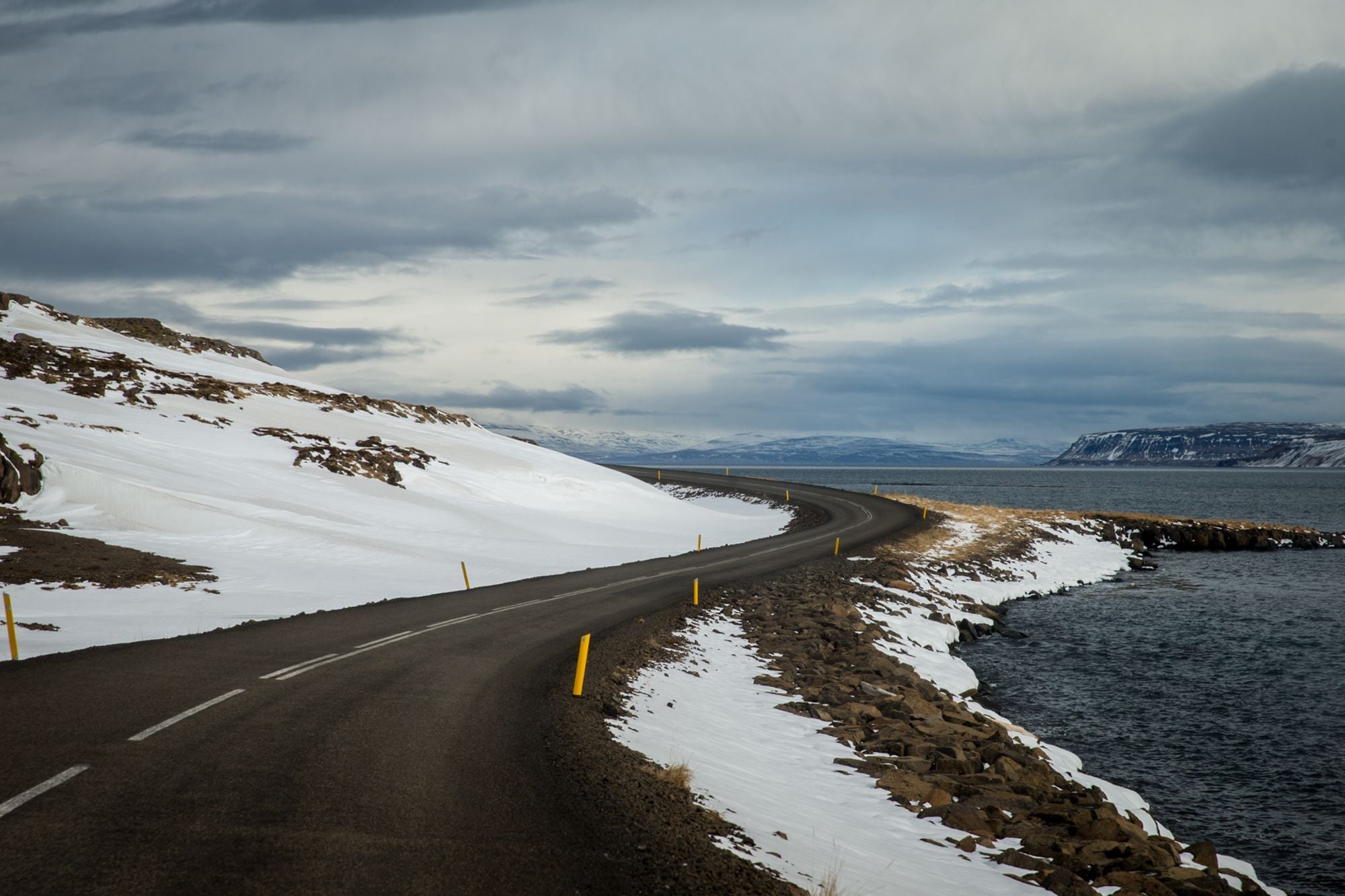 We decided to spend the night in Drangsnes. Our host at Malahorn showed us his catch of the day, a large monkfish, before pointing us in the direction of the local hot pot.  Down the street, we were greeted by three empty pools overlooking the ocean and the island Grímsey in the distance. Legend has it that when trolls were trying to separate the Westfjords from the mainland as their safehaven, they dug up rock and mud in haste and the island formed from the debris.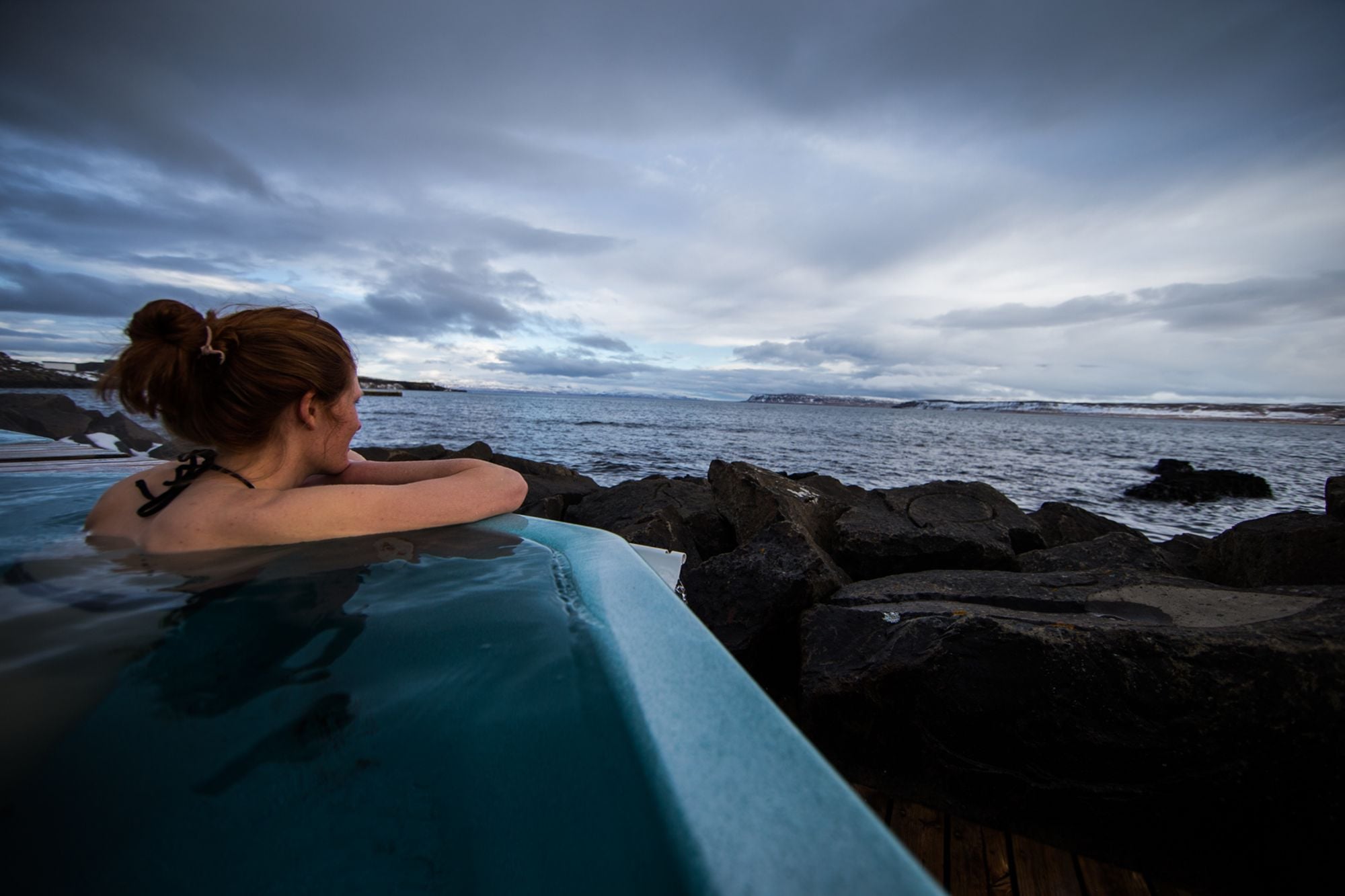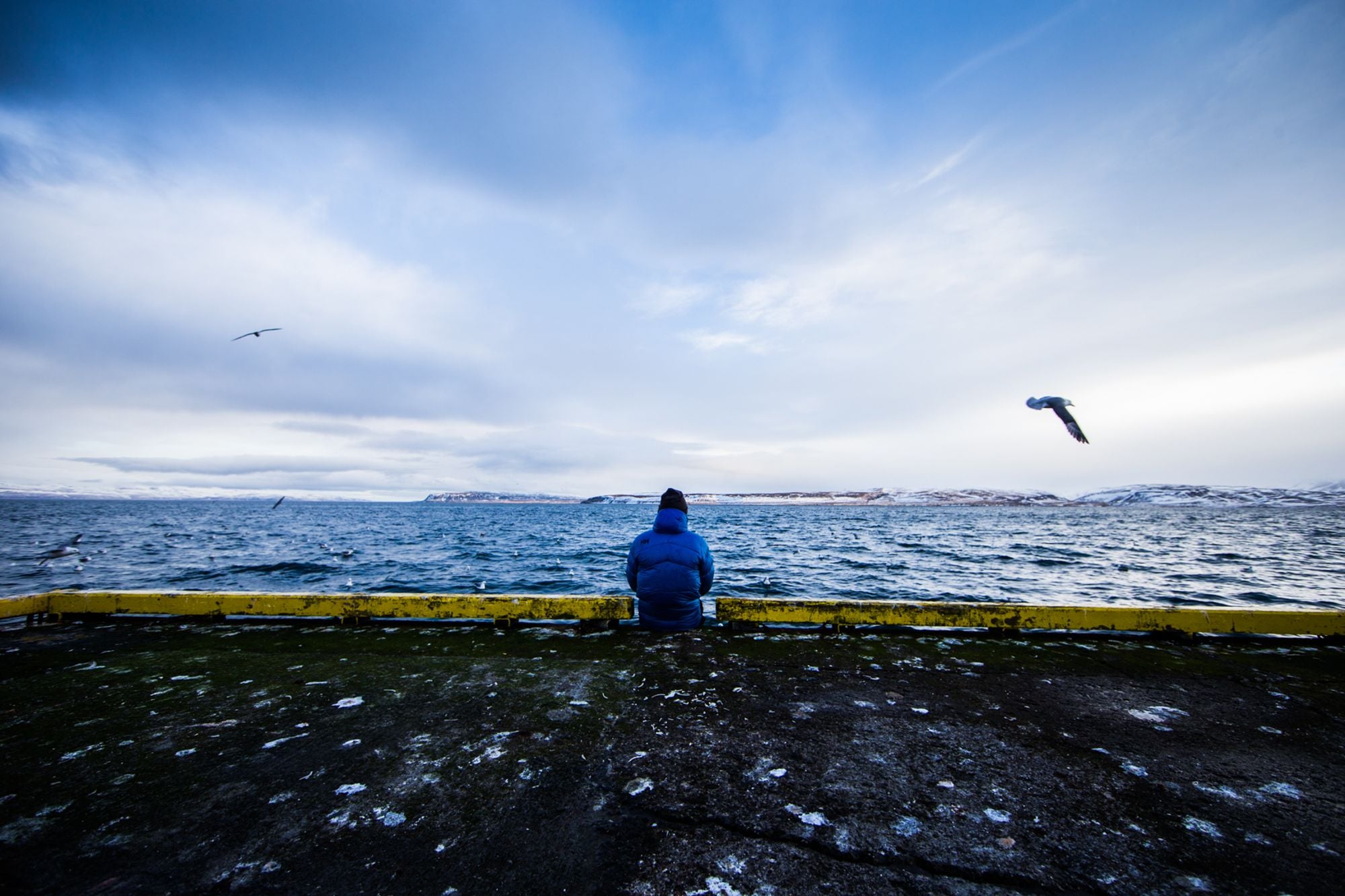 The next day we continued north.  Driving from Drangsnes to Nordurfjordur along the dirt road feels like entering a faraway land.  The towns are few and far in between, and there are strange places to wander about the way. We drove with no schedule, only a destination, and that made all the difference. We played like curious children, peering into church windows, scrambling rocks, testing out the acoustics in abandoned buildings while we drove onward to the end of road.
Words by Audrey Sherman, photos by Mike Schirf.