Shortcuts
The doer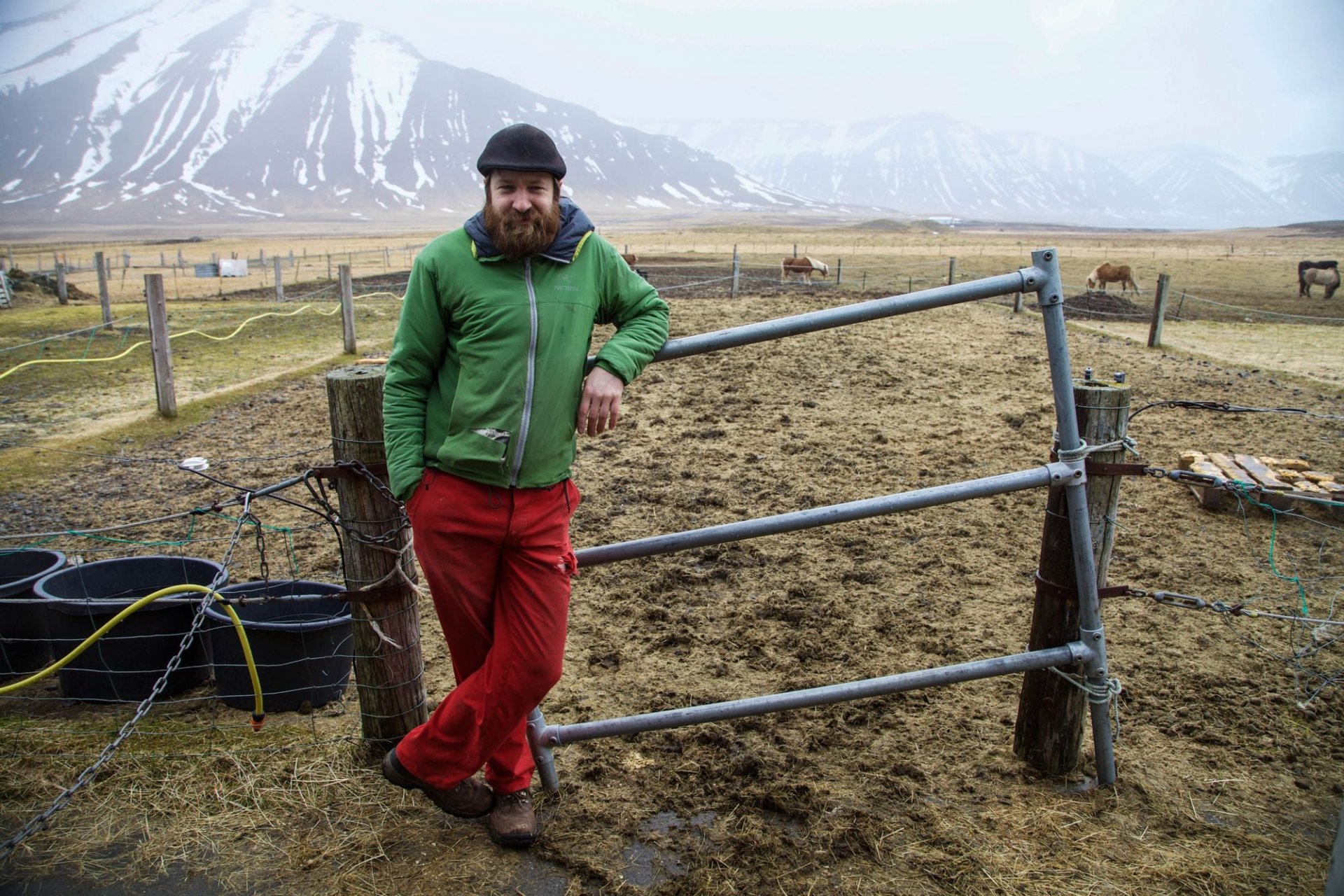 The doer
Meet Wouter Van Hoeymissen. He arrived in the Westfjords over ten years ago with just a car and a case of curiosity. After exploring the fjords, he stumbled upon a neglected house in Thingeyri that he could buy for €30 from the town in exchange for putting it to use. So he and Janne Kristensen bought the rusty tin building and set to work. Each day for five years, they restored the building – completing it with beautiful wooden floors, hand built cabinets, and a large kitchen for the Simbahöllin Café they open in the summers. Then without ever having ridden horses, Wouter bought four of them.
Today, he happily owns 22 horses in a nearby valley and runs tours for eager visitors. He says, "There's no ideal Icelandic horse. They're not so much unique because of how they look or their five gaits, but because of their personality. They are all different. And it might take twelve rides before you meet their personality."
Post by Audrey Sherman; a curious storyteller and newfound Westfjords transplant from the US.