Shortcuts
Stuck in Holmavik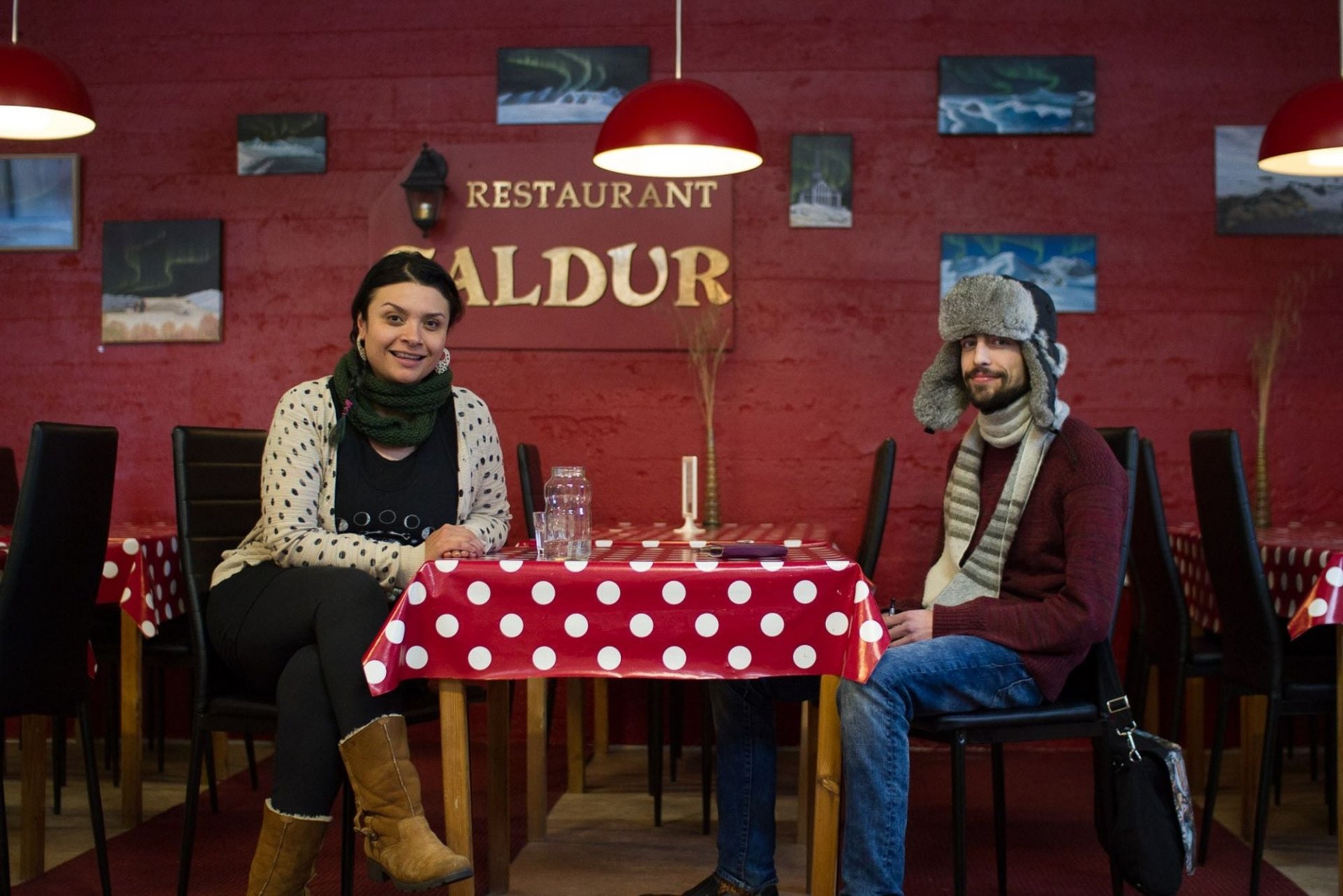 Stuck in Holmavik
We met Susana and Andrew in Holmavik.
"Upon planning a trip to Iceland The Museum of Withcraft and Sorcery came up and I knew I had to go there, as this has been a long time interest for me. It wasn't too easy to find information on how to get here from Reykjavik, even the tourism staff said it was too difficult to get here. But this made us even more curious and we decided that it would be great fun to go somewhere off the beaten path. So we found a bus and it was a smooth ride."
While in Holmavik, the Coloradan couple saw the local theatre group perform an American horror-comedy in Icelandic, strolled along the harbour, listened to a concert by a Reykjavik singer and songwriter, joined a bunch of irresponsible locals for a drive through a snowstorm, and went for a dip in a coastal hot spring in the middle of the night.  
"I regret nothing - coming to the West Fjords was surreally beautiful! We can't wait to come back!" said Susana.