Shortcuts
Sean and Mollie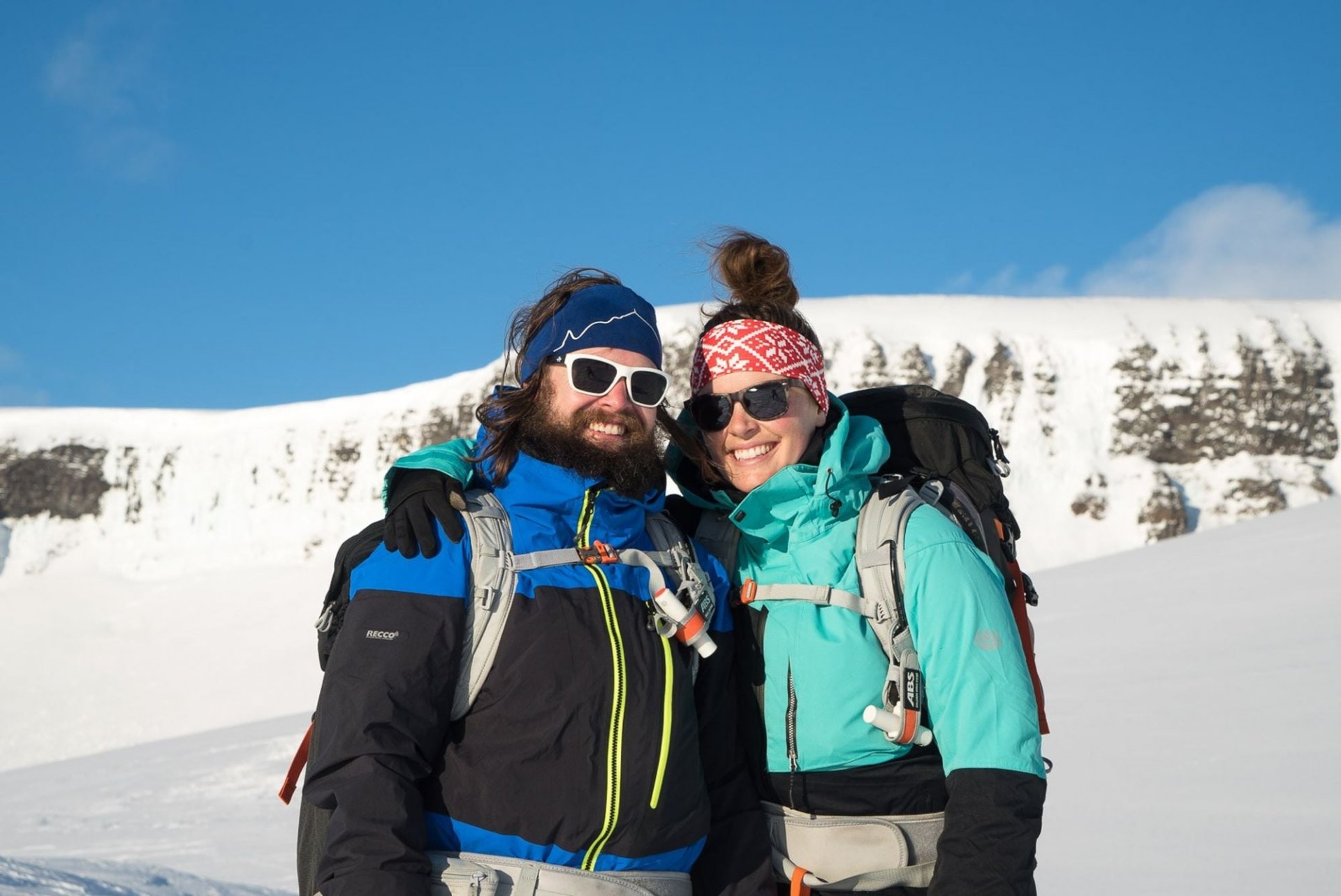 Sean and Mollie
It's not very usual to see people camping in the Westfjords in the winter time. That's why Sean and Mollie caught our attention. We were curious and asked them some questions.
First things first: What are you doing here and why Iceland in winter?
"We're on a ski holiday! We got engaged here in Iceland in 2011 so it's a special place for us" Sean and Mollie tell us. 
Sean adds: "I also went with Aurora Arktika on a ski trip to Hornstrandir and fell in love with the region. It was my first introduction to fjord skiing. So I wanted to bring Mollie back here. We go to Scandinavia every year for skiing. This year it's Iceland's Westfjords to do some camping and see the northern lights. Scandinavia is where we feel connected, like we had a previous life here. And the flights to Iceland are cheap!"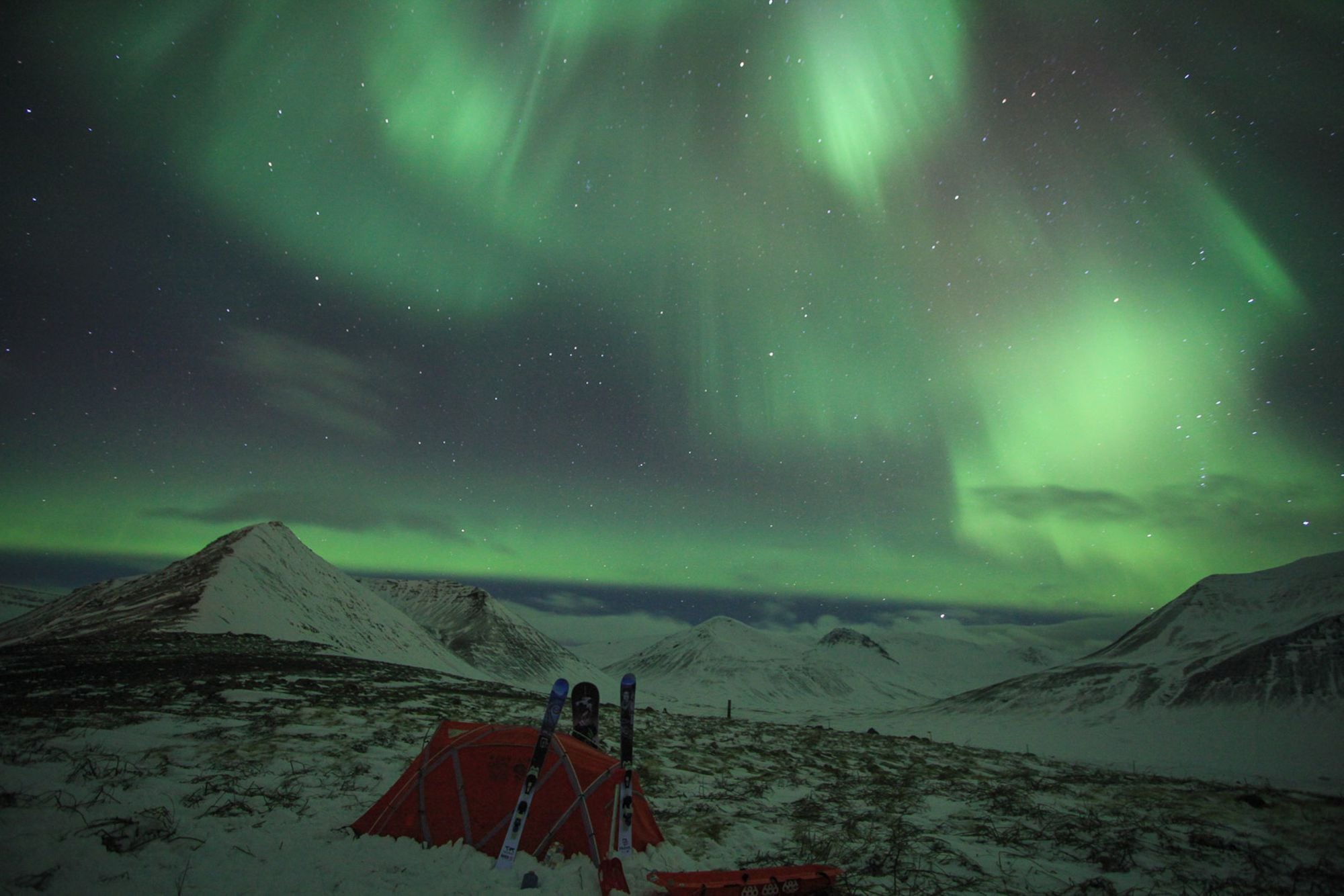 Photo: Sean and Mollie Busby
For Sean and Mollie skiing is not only about skiing big mountains and deep powder. "It's about experiencing something different. Looking at the landscape and the mountains around here it seems like they're drawn by a pencil, it's something completely different. Here in the Westfjords it's also easy to get around, easy to communicate, we don't feel like in a super foreign place."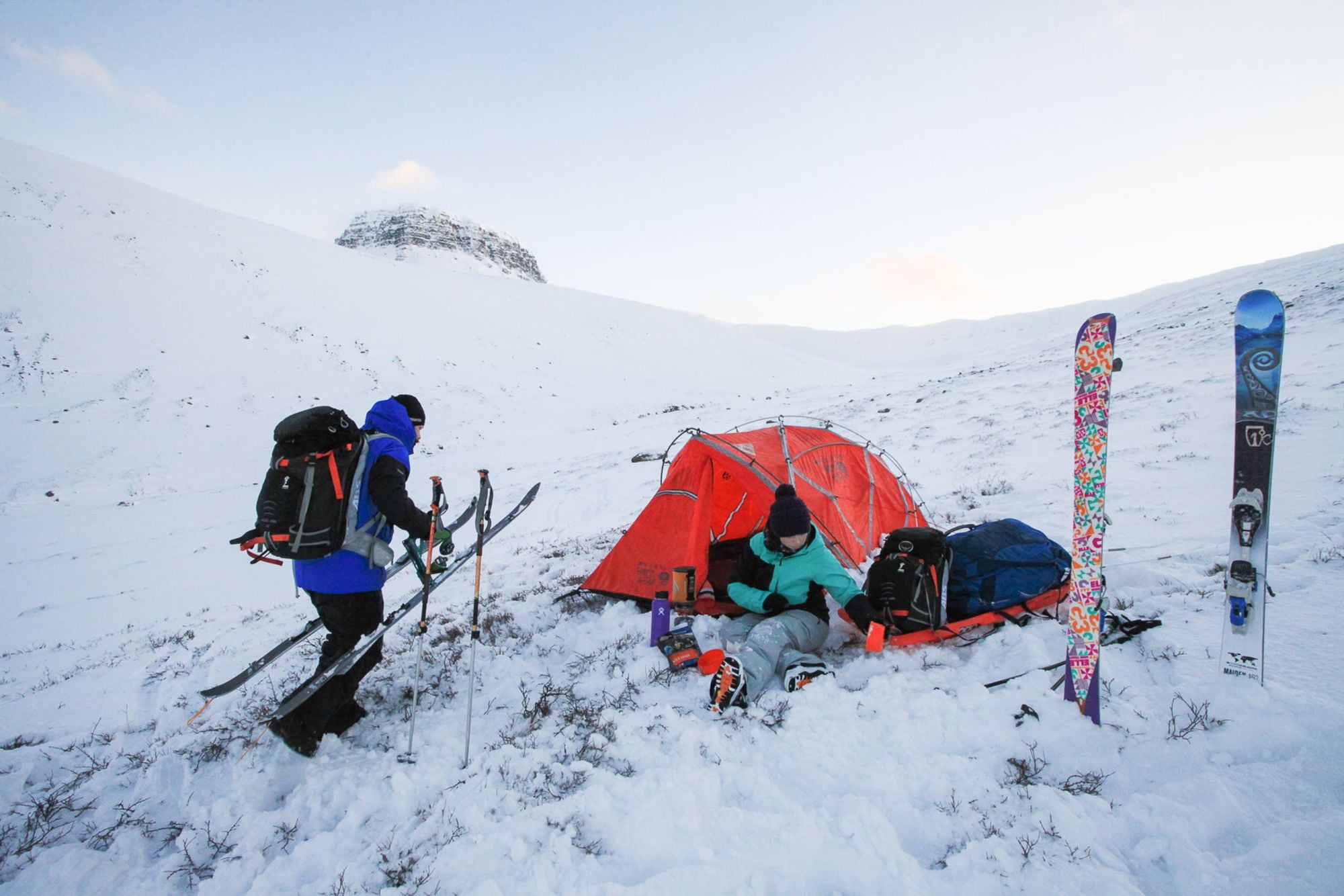 Photo: Sean and Mollie Busby
"Conditions here can be variable but it allows you to be a creative skier or snowboarder. Instead of aiming for a big line it's more about finding a fun gully to ride and go all the way to the water. And then there are all these arctic fox tracks all over the place, it's rad!"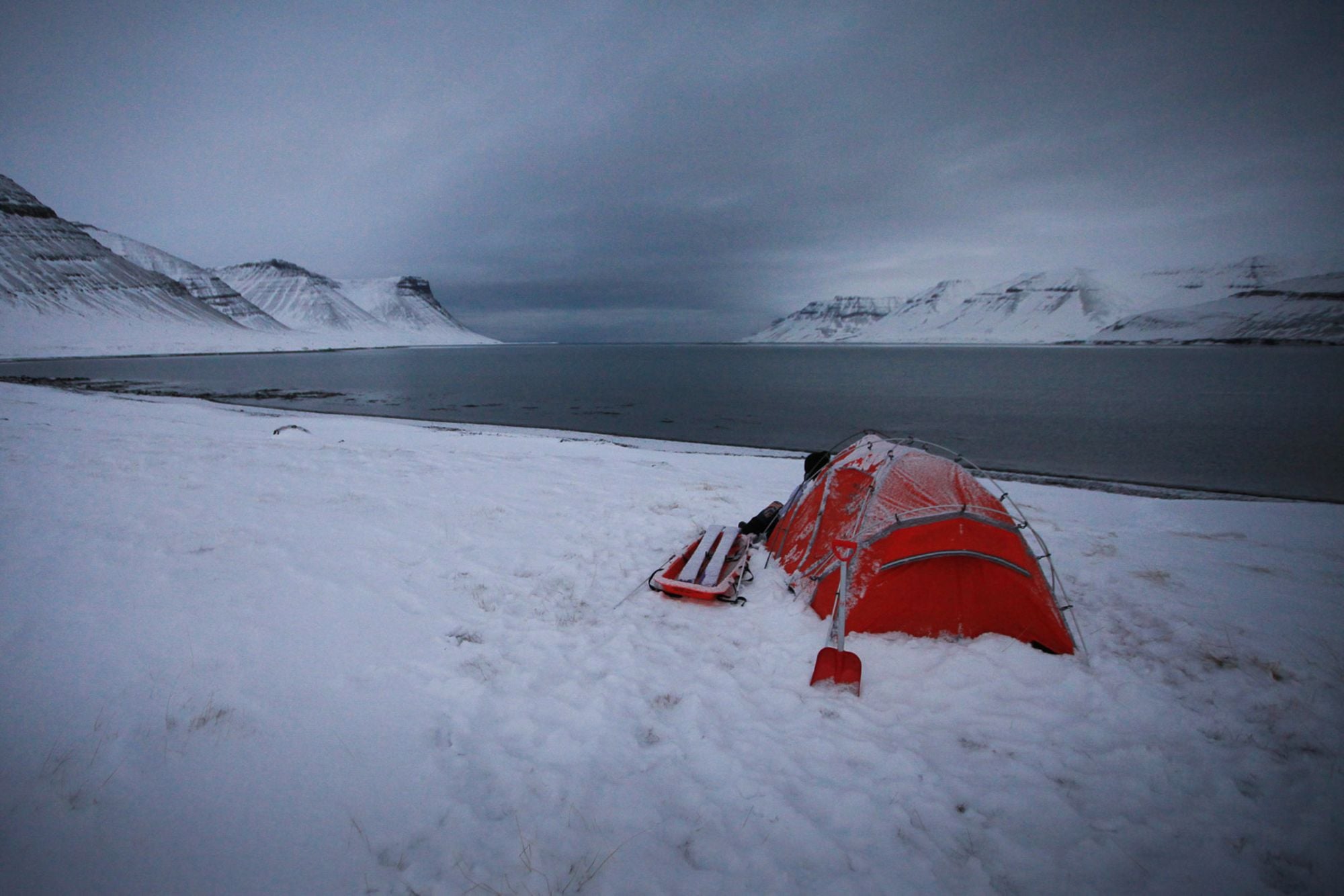 Photo: Sean and Mollie Busby
They mention the solitude and having a whole mountain for themselves: "It's a private playground!".
"We also think it's cool when I get to link up with other locals, other skiers and mountain people that are here. That makes the experience so special. You'll get more authentic experience and more of an insight on how people ski or snowboard these mountains. This is their backyard."
After hiking up one of the peaks Sean took out from his backpack a little glass and spread it around. The glass contained the ashes of their friend Will.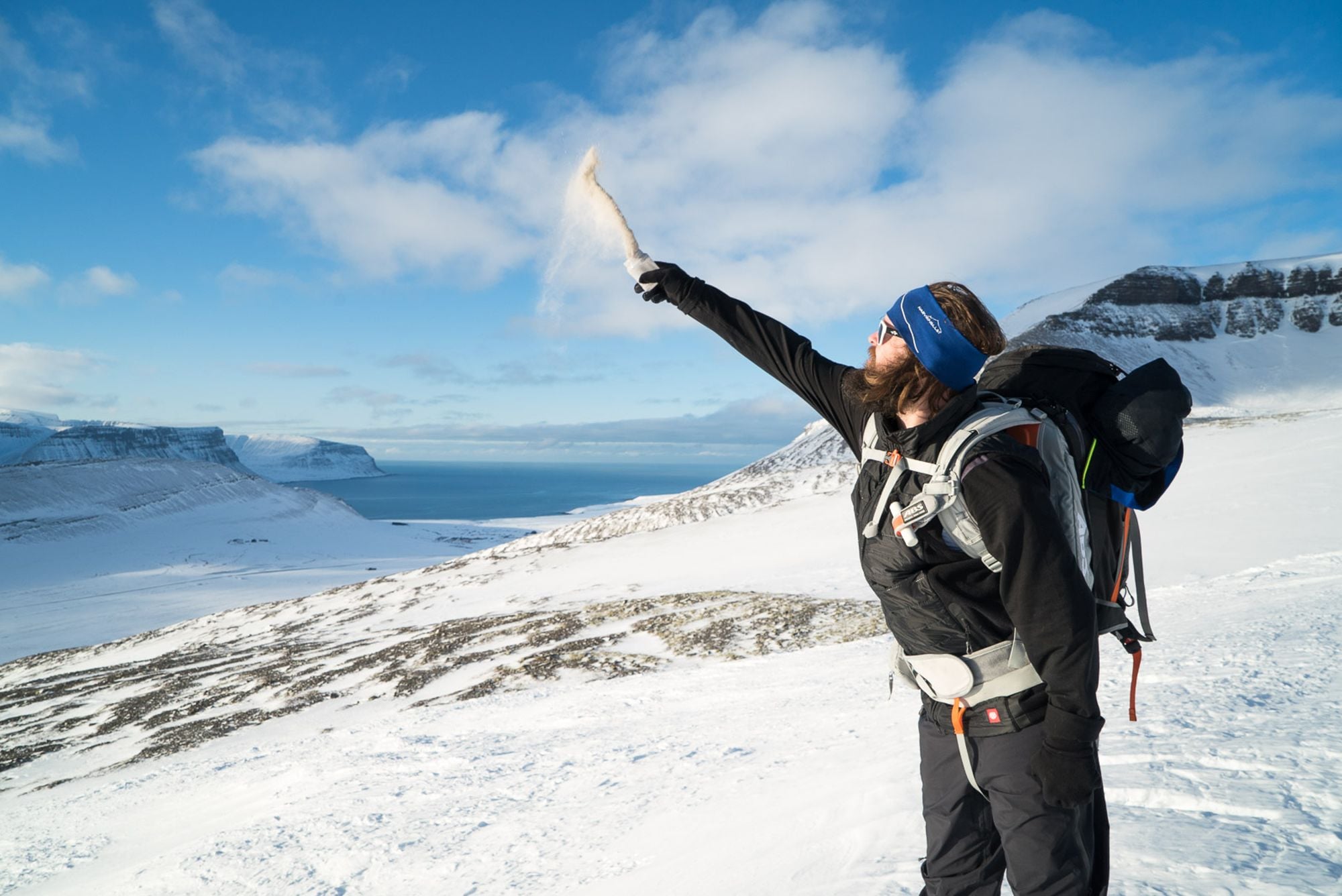 Sean tells: "Back home I used to coach competitive snowboarding. One of my favorite student athlete that I coached passed away due to natural causes a year ago. There is a general level of stoke or excitement amongst some athletes to be in the mountains. He was definitely one of those. So his parents asked me if I would take his ashes on my trips and spread his ashes in these beautiful places so that he could experience snowboarding in these locations. So I brought part of Will with me. Being out today with good company was something that Will would have wanted, he was always comical and liked being out with people. It was just so special being in the mountains today with the sun coming out, sparkling over the fjord, looking out to the Greenland sea. The perfect place to allow Will to just fly, spread his wings and experience these mountains.
---
Mollie and Sean's trip was made possible with help from their good sponsors: SADCars, Trawire, Garminbúðin and 686.
Follow their adventures at www.thebusbyhive.com and on Instagram.