Shortcuts
Sea monsters of Arnarfjordur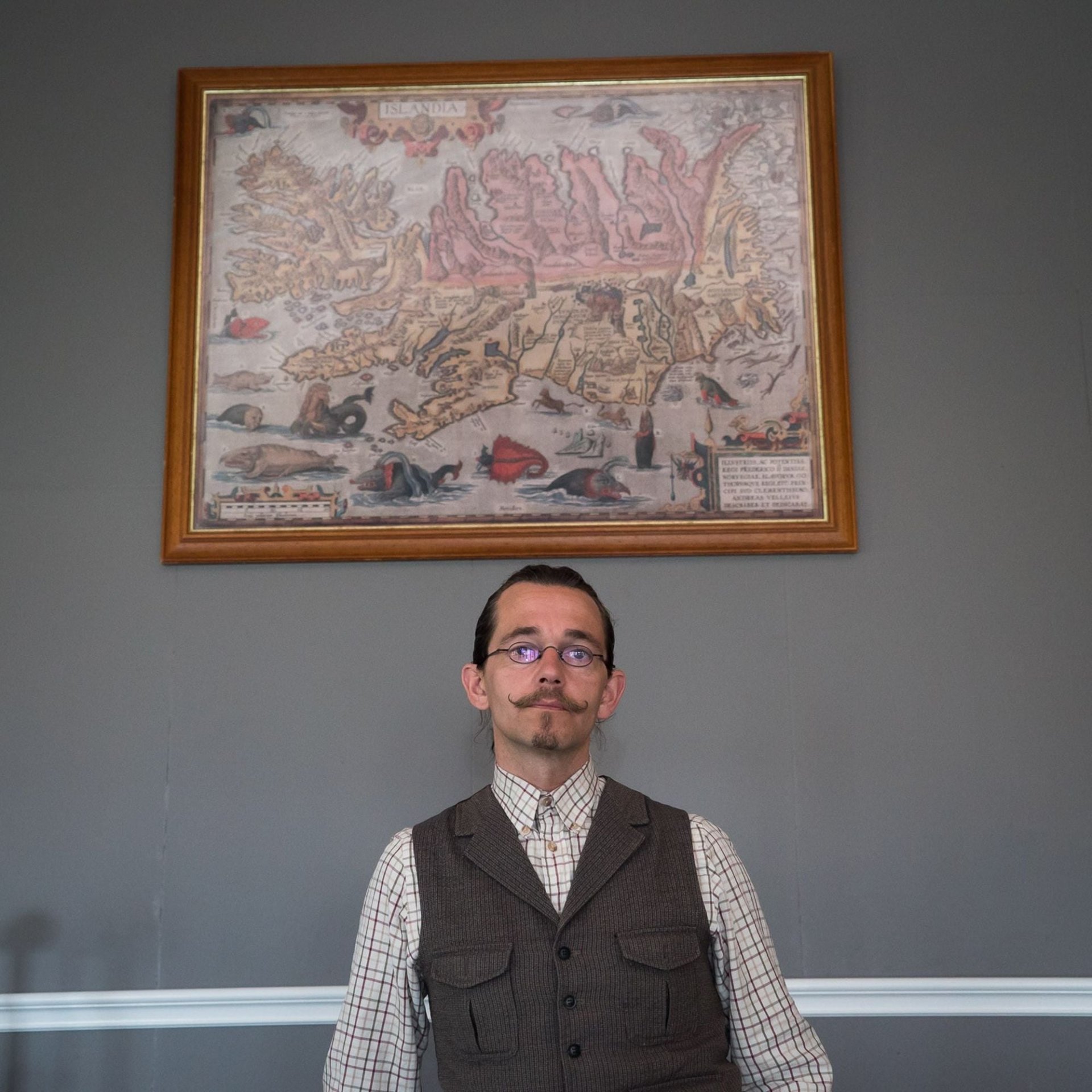 Sea monsters of Arnarfjordur
The Sea Monster Museum in Bildudalur is one of those places that you assume will be weird. And it is - but definitely weird in a good way.
Walking in, the smiling face of Ingimar is the first thing you see. He looks like a character from the 18th century with a curly mustache and small round glasses. As it turns out, he is also the main organizer of the annual steam punk festival.
"Here we see a map of Iceland drawn in 1590. It was made by the famous cartographer Abraham Ortelius who was known for making very accurate maps," explains Ingimar as he points out some features of the map with a drawing of one of the sea monsters, Fjörulalli.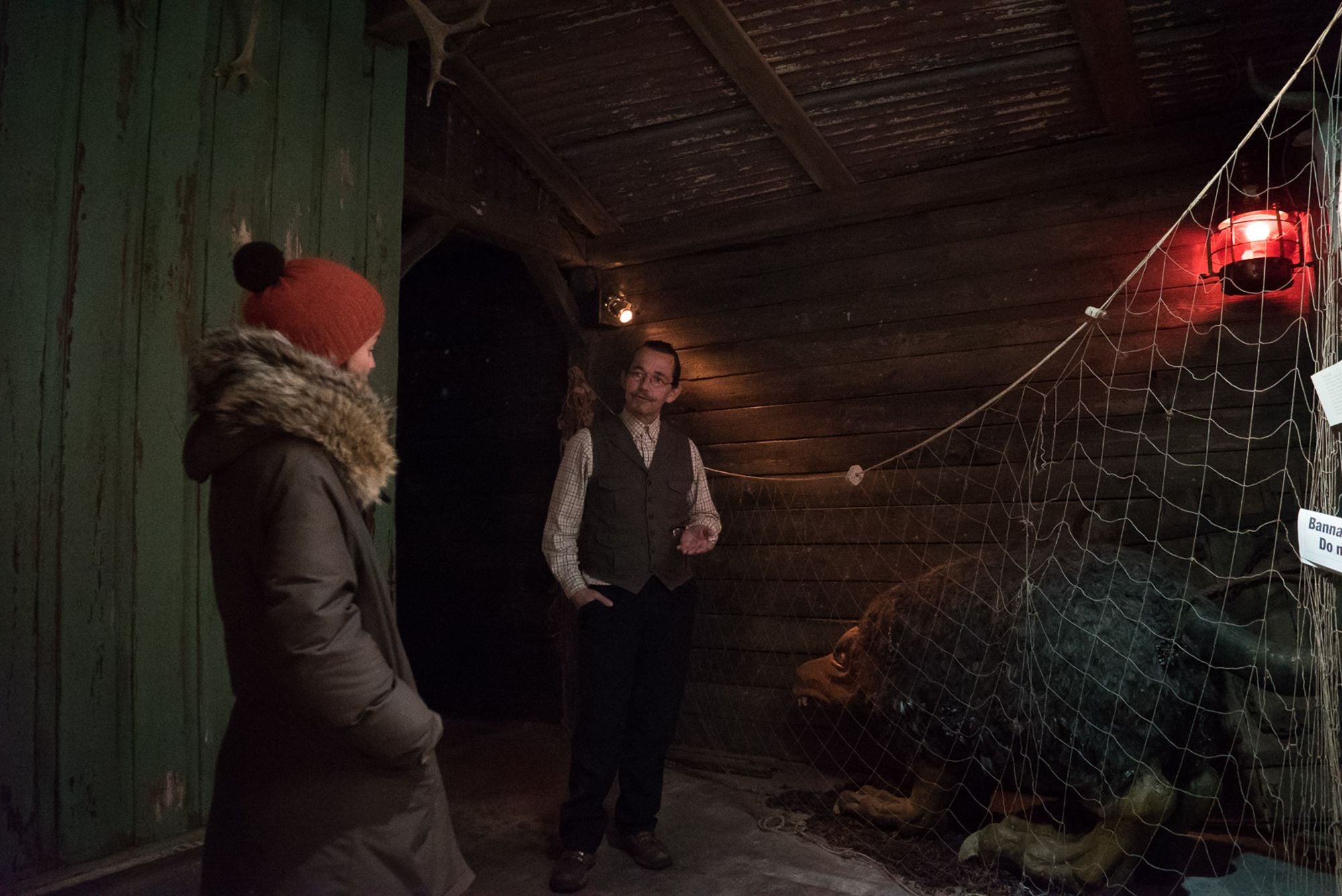 The museum hall itself is dark and ominous. The first thing you see is a giant replica of Fjörulalli himself. Fjörulalli is the most commonly known sea monster of the Westfjords. Half sheep and half monster, he supposedly pushes people into the sea and drowns them; inciting fear in all of the children of the Westfjords. Further inside there are audio stories of sea monsters and small screens with old interviews of locals that are confident that they have seen strange creatures in the fjord. There is even an old original medical record with a description of injuries from a sea monster attack.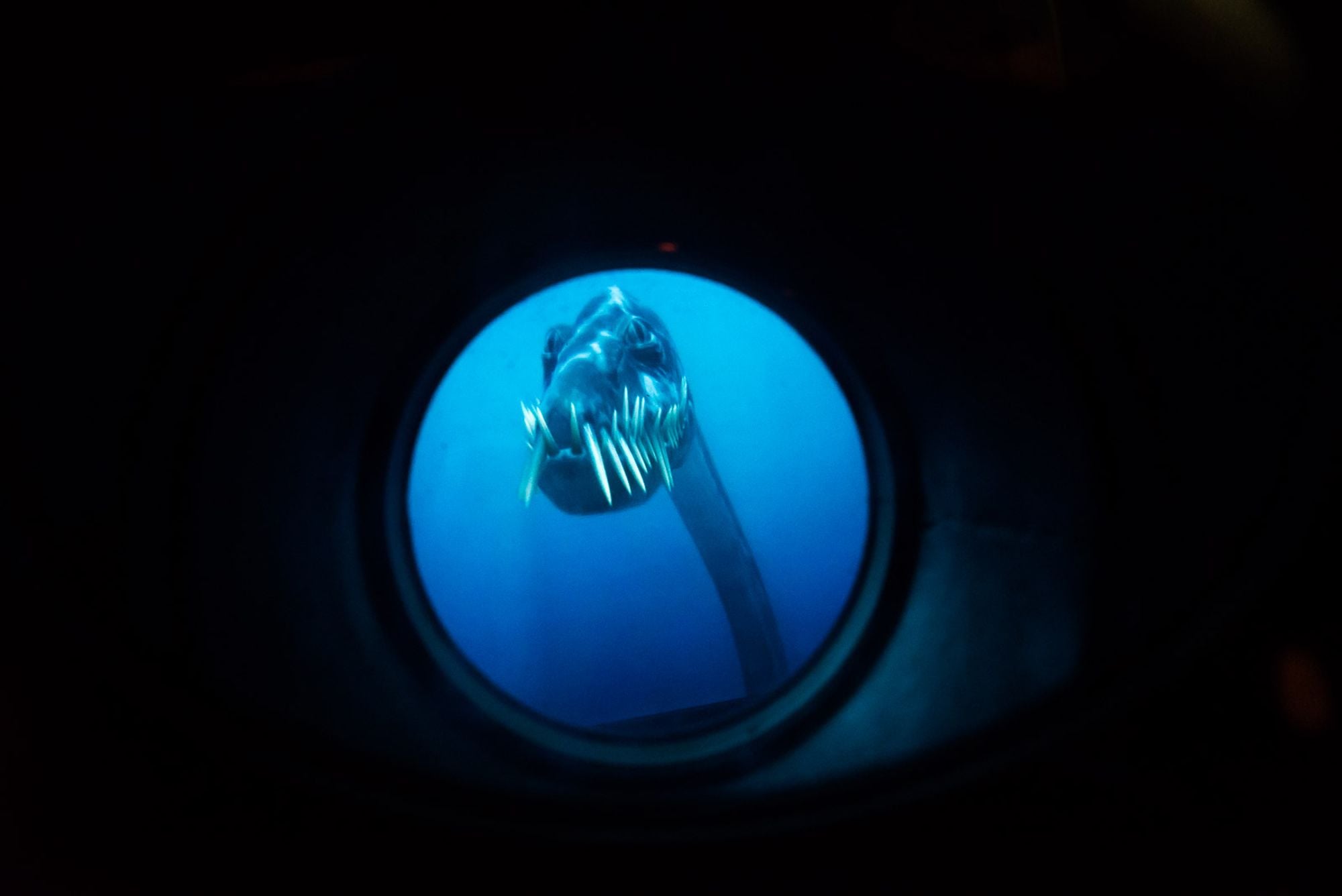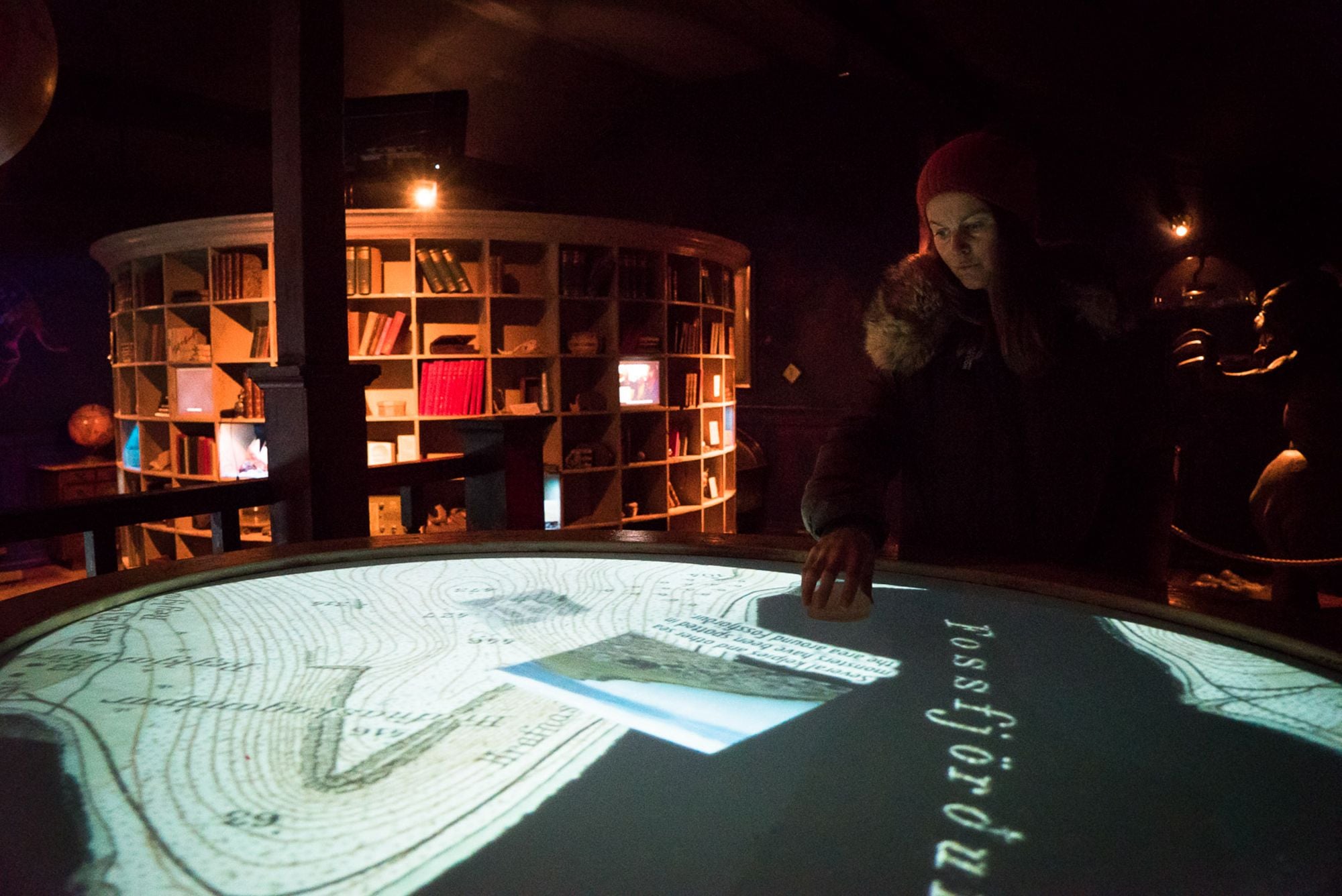 After learning about the dangers of the sea, sea monsters, and how to avoid conflicts with them, you can't help but feel safer and more confident while traveling in the Westfjords.