Shortcuts
Pollurinn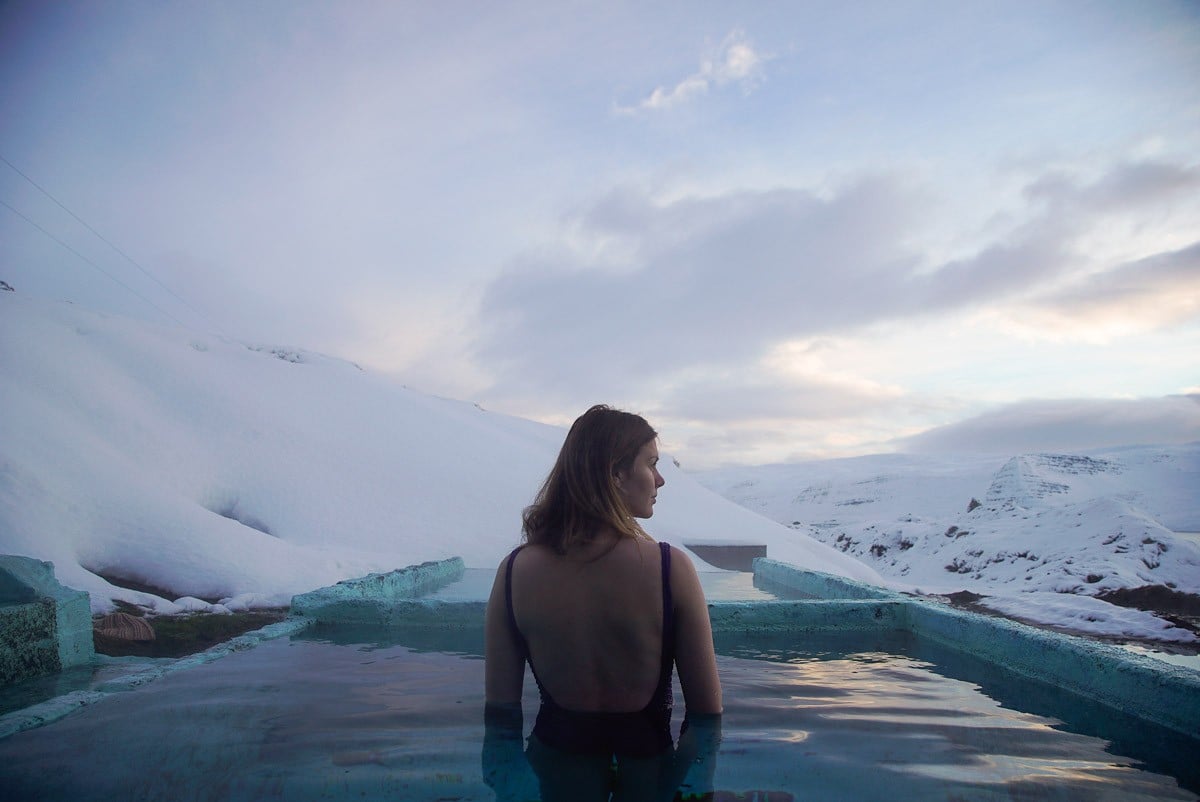 Pollurinn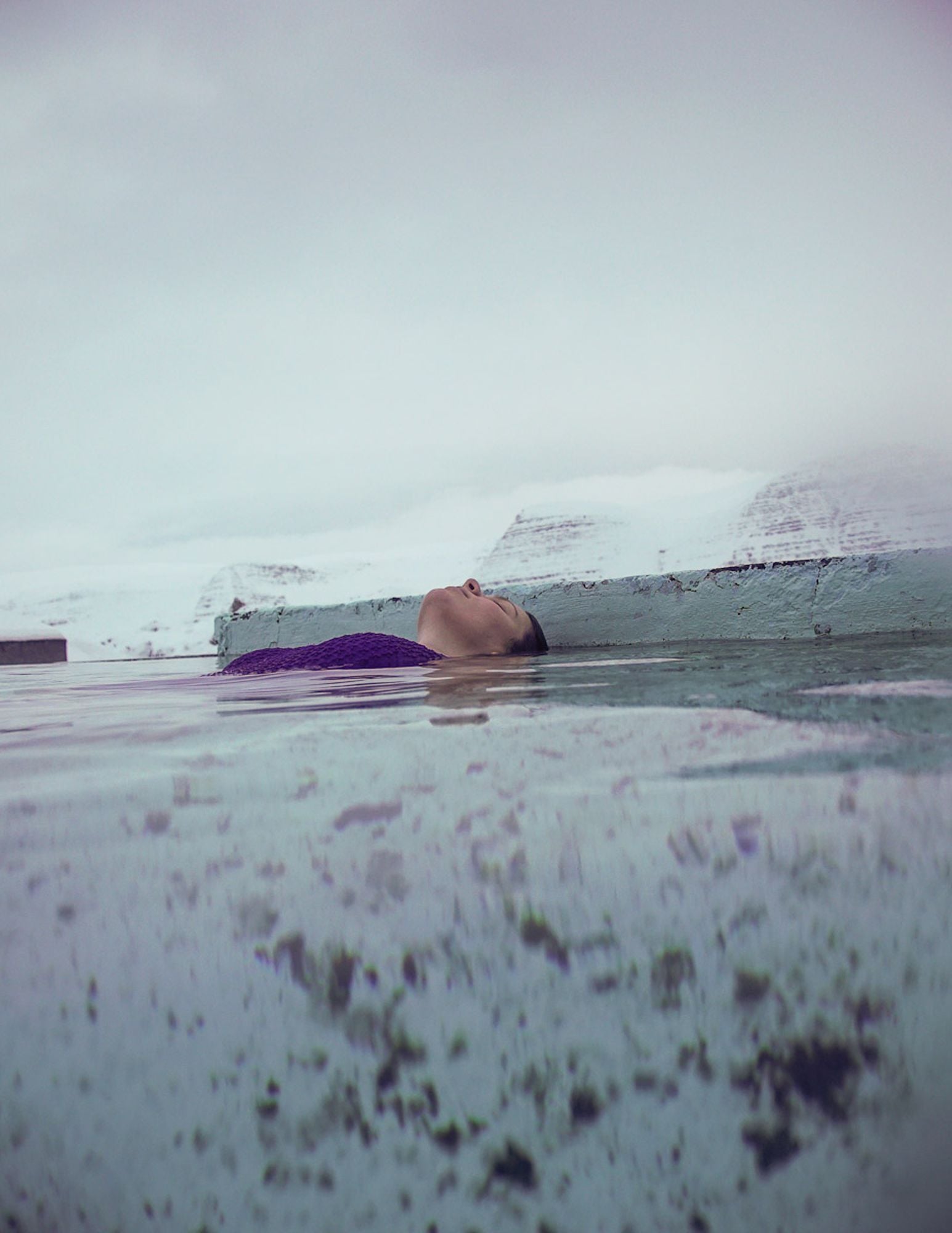 Every Westfjordian has heard of the legendary Pollurinn - "The Puddle" - hot spring in Talknafjordur. Arsaell Nielsson, one of the locals, describes Pollurinn as the heart of the community: "It's the main meeting place, it's where the locals get together, exchange opinions and solve the world's problems. There is no generation gap, everyone is welcome, young and old go there and discuss like equals".
We came into town and asked the smiling lady working at the shop how to find it. "Drive through town and along the fjord for a few minutes. The hot spring will be on your right. If you see an old church then you've driven too far.". With that information in mind we drove on through the snow, along the fjord until we noticed steam coming up on the right side of the road. This was it.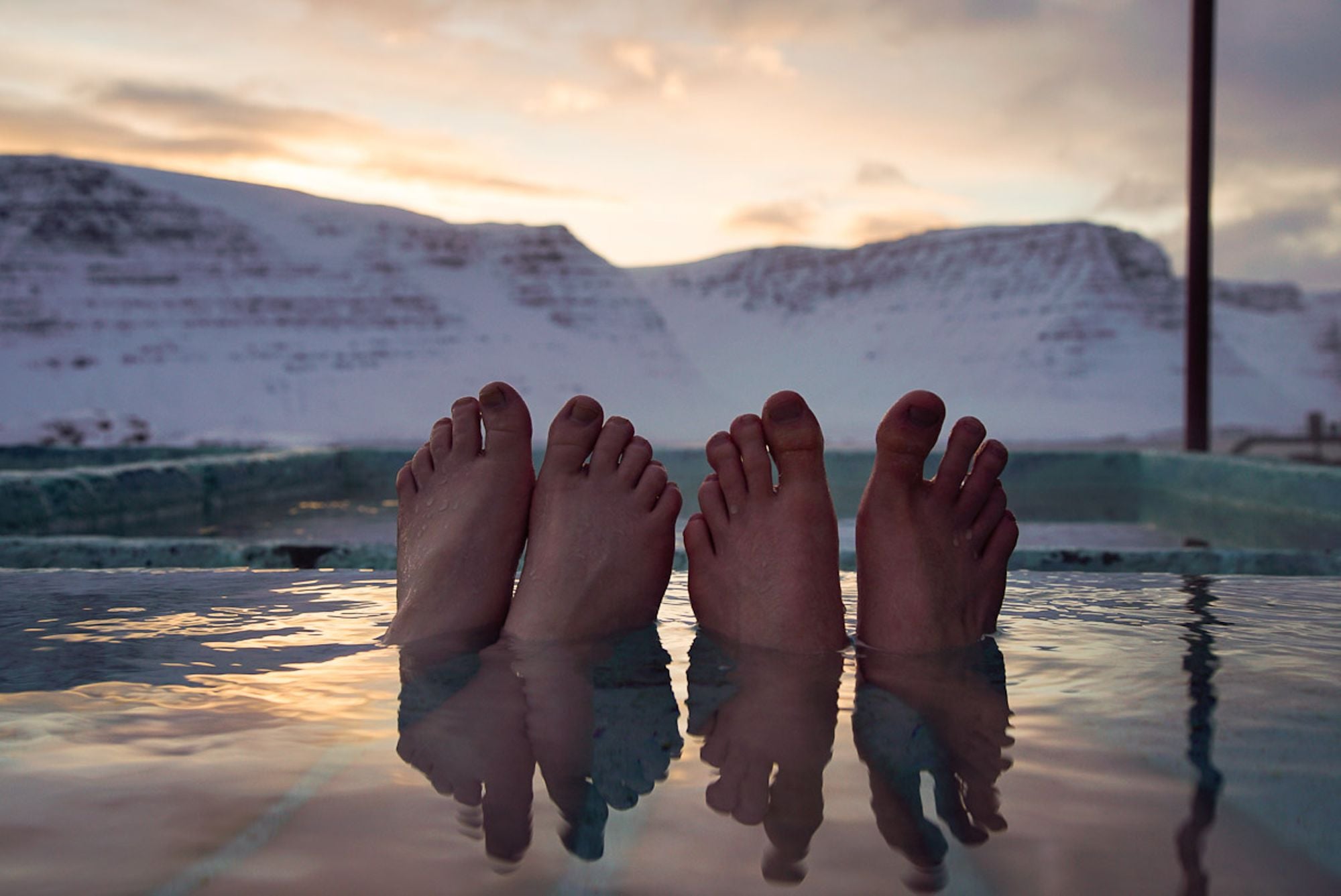 There is a little hut with changing rooms and outside shower. Three different pools of different temperatures, all with a view of ocean and mountains. Endless flow of hot water streaming through them secures that it's always nice and clean. What can possibly be a better way to relax during a road trip through the Westfjords?