Shortcuts
Melodies of Memories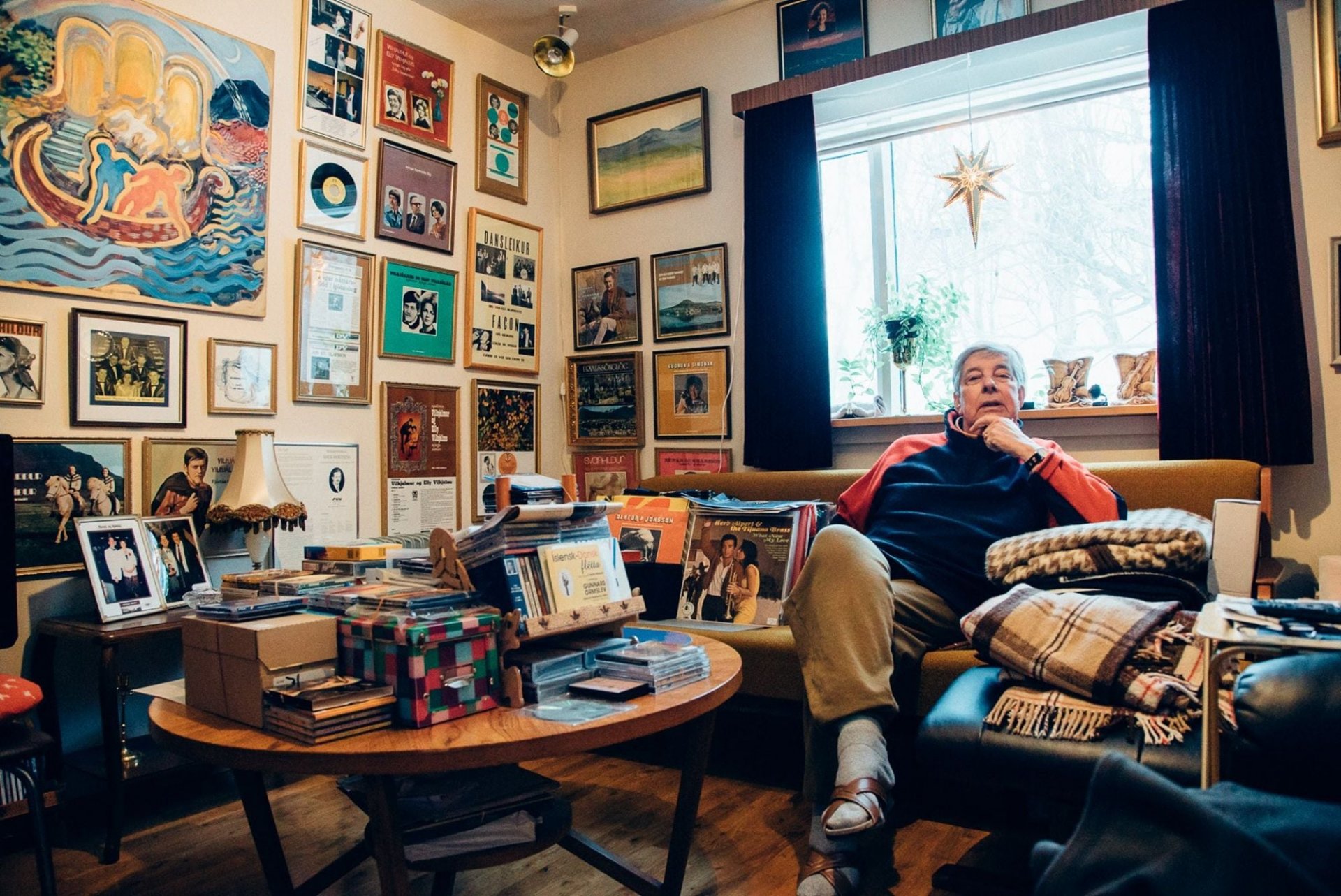 Melodies of Memories
In Bildudalur, less than a hundred meters from the Sea Monster museum, lies another fascinating cultural attraction: Melódíur Minninganna or the "Melodies of Memories" museum.
The museum was established and is run by the legendary Jón Kr. Ólafsson whose persona alone has for decades been one of Bildudalur's main attractions. For decades Jón has collected items from Icelandic music history: LP's, posters, clothes, shoes, jewelry, and other memorabilia.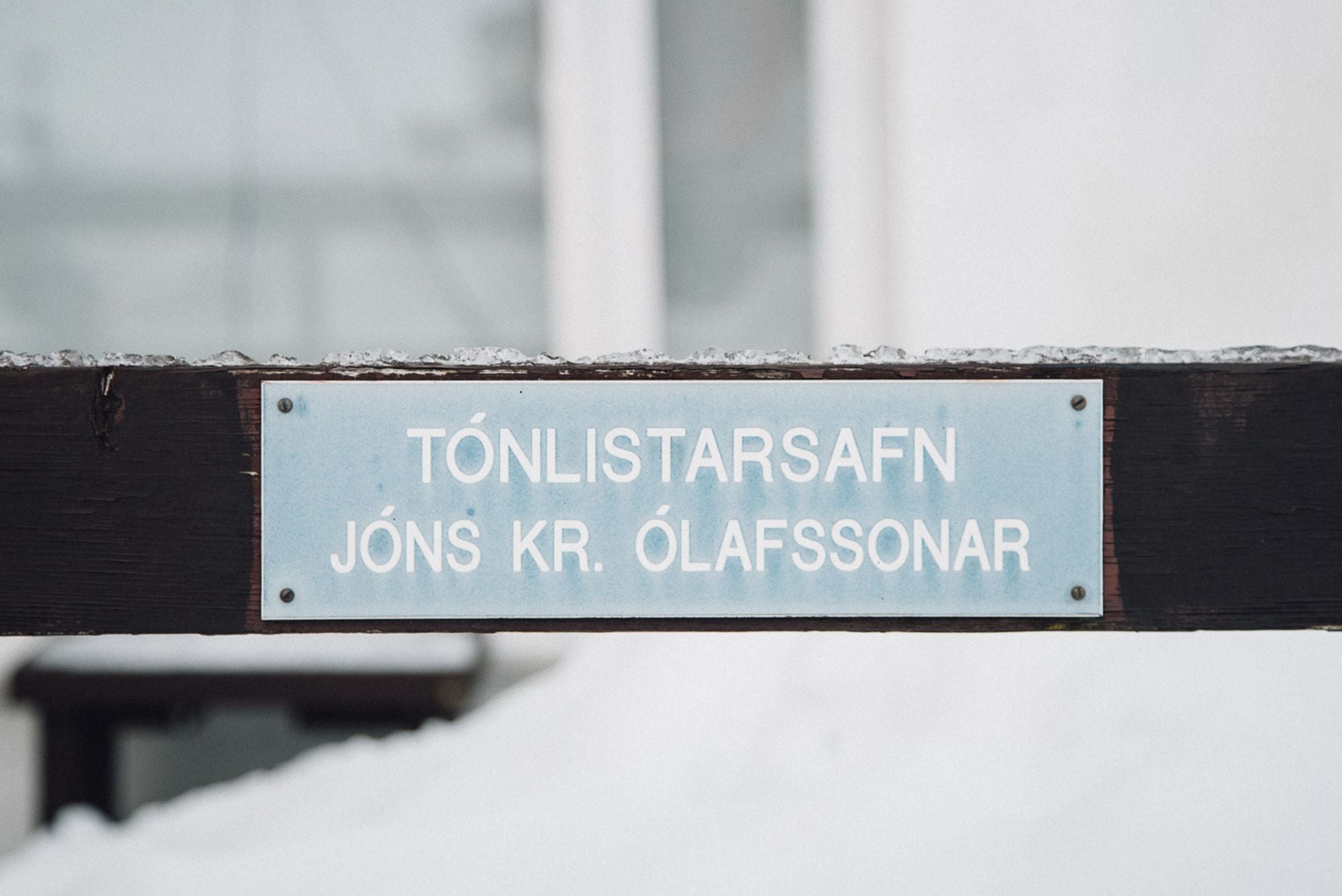 "I opened the museum on the 17th of June, 2000, but I've been gathering objects for much longer. I was working at the shrimp factory here in Bildudalur, but had helpers in Reykjavik running all over town to rescue things that were simply going to the dumpsters" Jon says. "We Icelanders are always taking pride in our culture and heritage, but these things were being thrown away. If I hadn't gathered these objects, they would all be gone."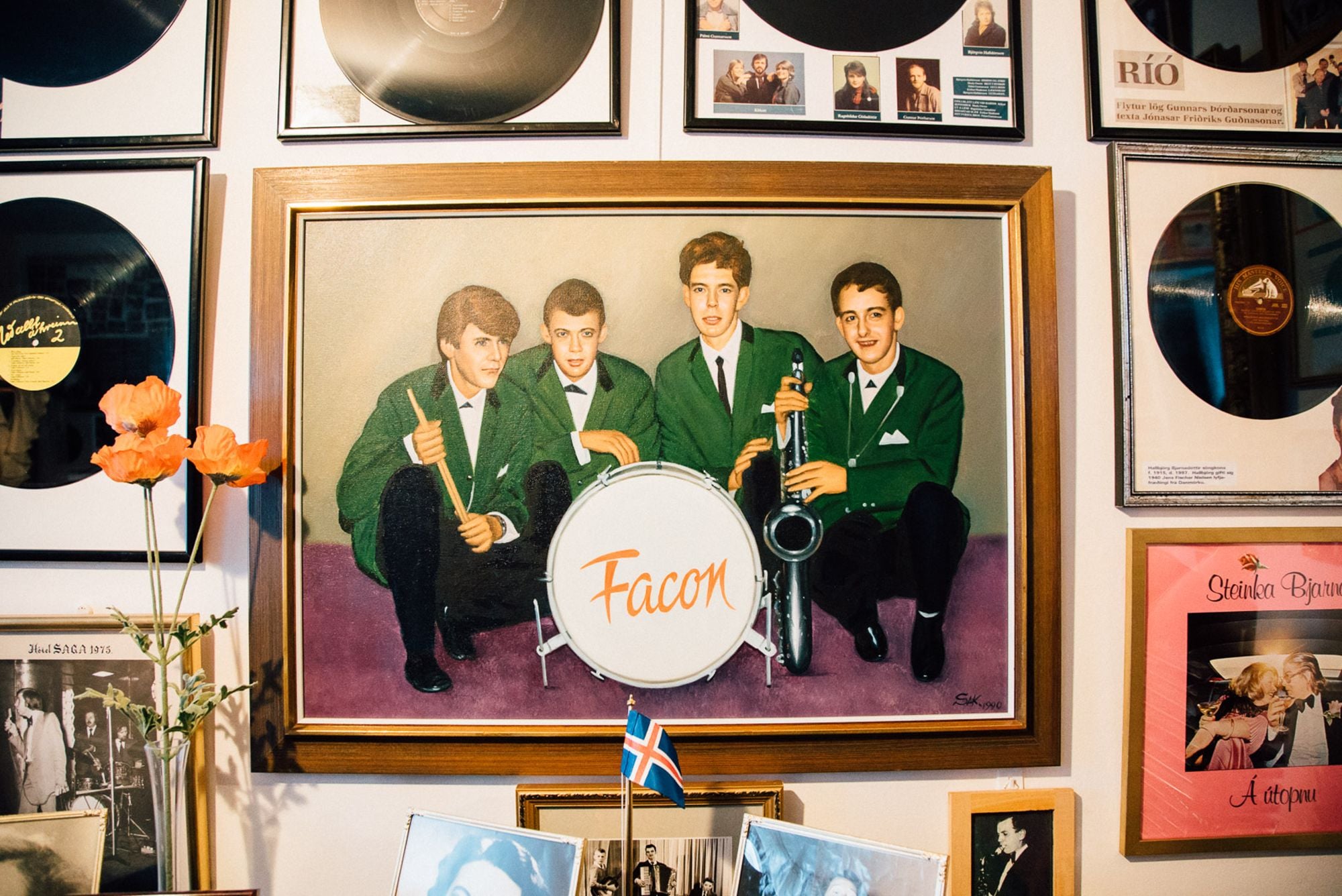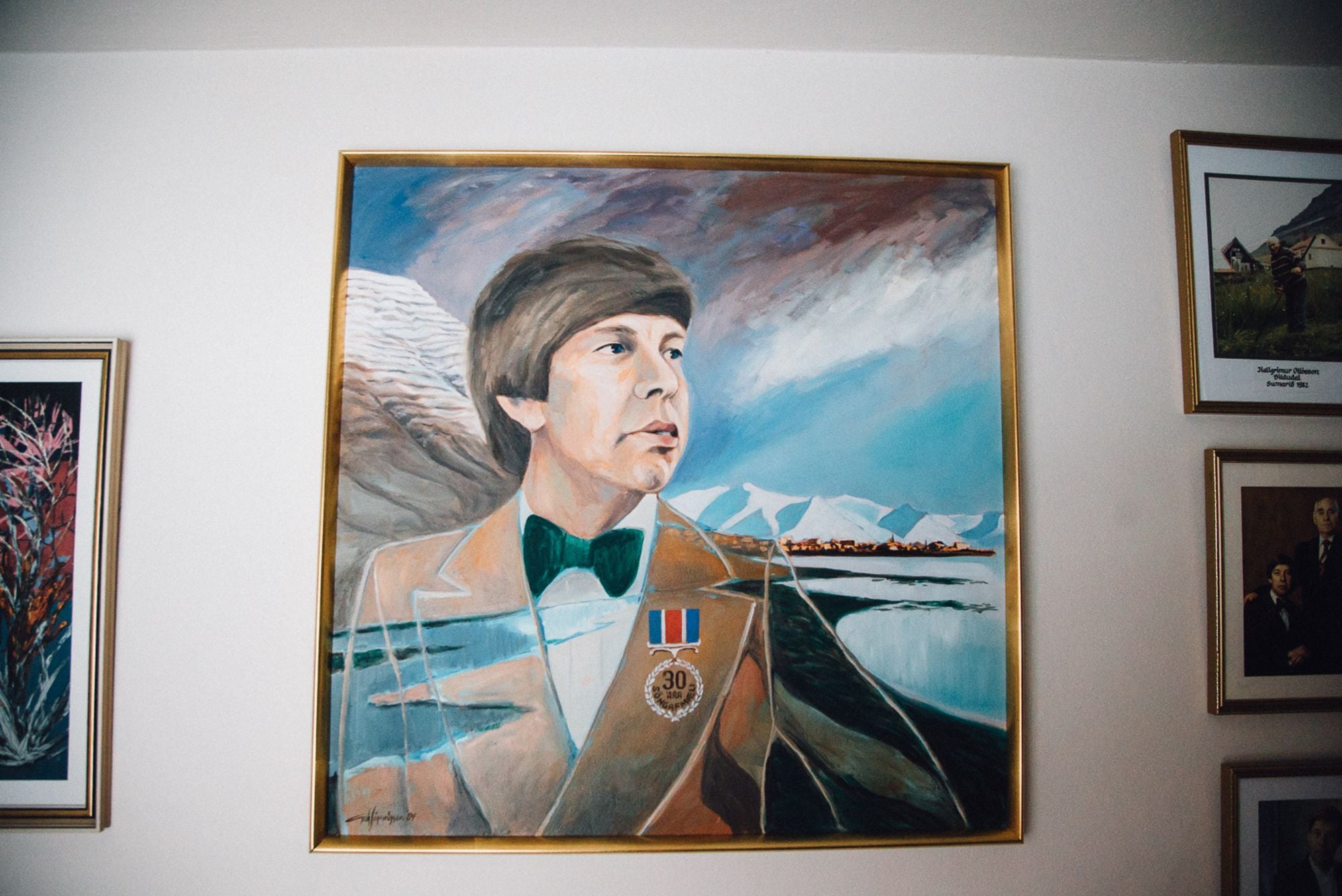 At the museum, which is also his private house, you can have a close look at the dresses of classical singers such as Ellý Vilhjálms, Helena Eyjólfs, Diddú and Svanhildur Jakobs. "There is also the famous red jacket of Haukur Morthens and the suit from my good friend, the one and only Raggi Bjarna. And then of course I have shoes from all of them" Jón adds. All the objects are neatly displayed throughout the house, even in the bathroom.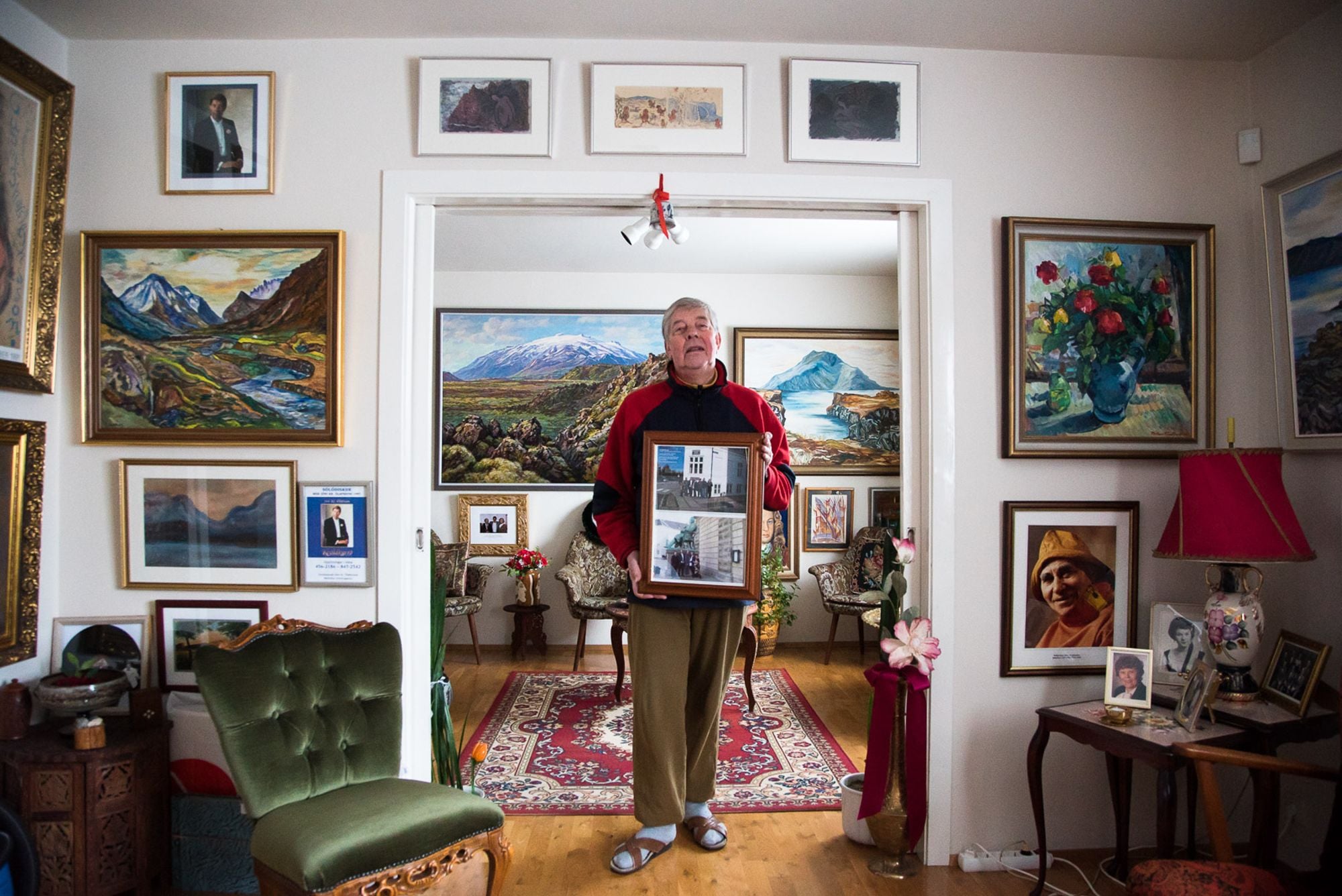 Jón is a musician himself. He gained nationwide fame as a singer with his band Facon, known best for the song "Ég er frjáls" released in 1969 - a song that every Icelander knows by heart. Jón is a wonderful host and invites guests with enthusiasm to his museum-home. In fact, he may well be the most important part of the museum. He has endless stories to tell of his friends and musicians and a disappearing music scene. And, if you ask nicely, he may even be willing to perform one of his songs.