Shortcuts
Living at Galtarviti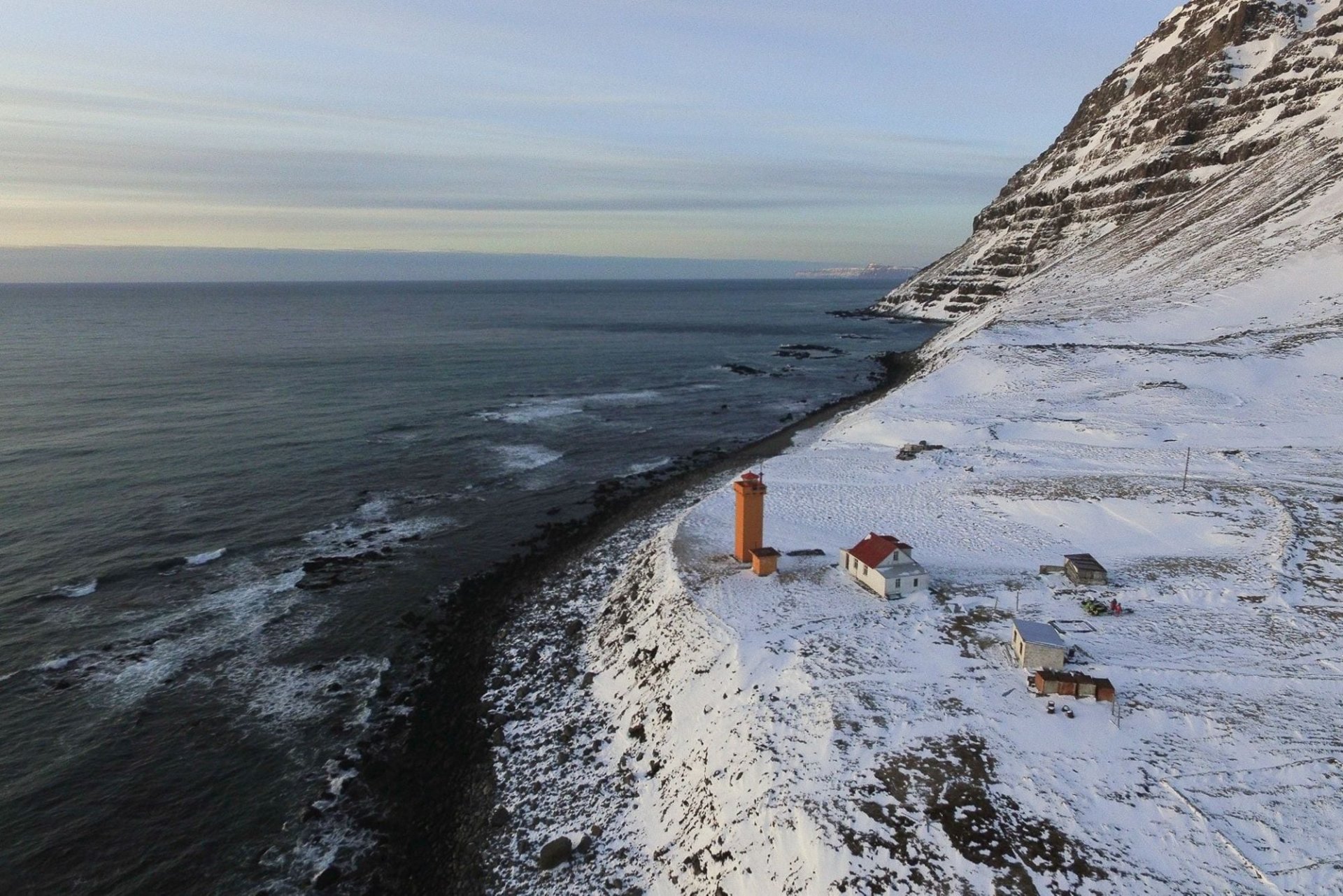 Living at Galtarviti
The 33 year old Harpa Henrysdottir spent a part of her childhood living with her family at Galtarviti lighthouse.
Harpa notes: My parents were crazy people, of course, they saw an advertisement in the paper about an available position as the light house operator at Galtarviti, and they just said "hey! Let's apply for that". They got the job and moved, 22 years old, with their one and two year old daughters to the most remote spot in Iceland. It wasn't possible to get there by land, but the coastguard came with supplies once a month. Sometimes people came during the winter on snowmobiles.
There were no phones, only a radio that they used to report the weather, which they did every three hours, 24 hours a day. "We went on holiday twice during the two years that we lived there, and both times we sisters got sick" Harpa says with a smile. "We were just in isolation there. I was accident-prone and a few times we needed a doctor to come and give me stitches and such. My parents didn't understand why grandma and grandpa were so unhappy with it. I learned to make calls on the radio and once I snuck up and used it to make a call to Ísafjörður: "Ísafjörður, Galtarviti, Ísafjörður, Galtarviti." Then I was connected to the telephone operator in Ísafjörður, and from there was connected to mom's sister in Kópavogur, in the south of Iceland. When mom and dad came home, I was sitting at the radio talking to her."
Harpa has only been twice to Galtarviti since then. "I went there on a snowmobile with dad when I was 12. Some jar up on a shelf caught my eye – I remembered it from when I was little, and it had been in the same place the whole time. I remembered of course bits and pieces of having been there, and then I came back and it was like: "Wow, everything's so small," because in my memories, everything was so big."
Story courtesy of Skóbúðin - Museum Mundane