Shortcuts
Kári the explorer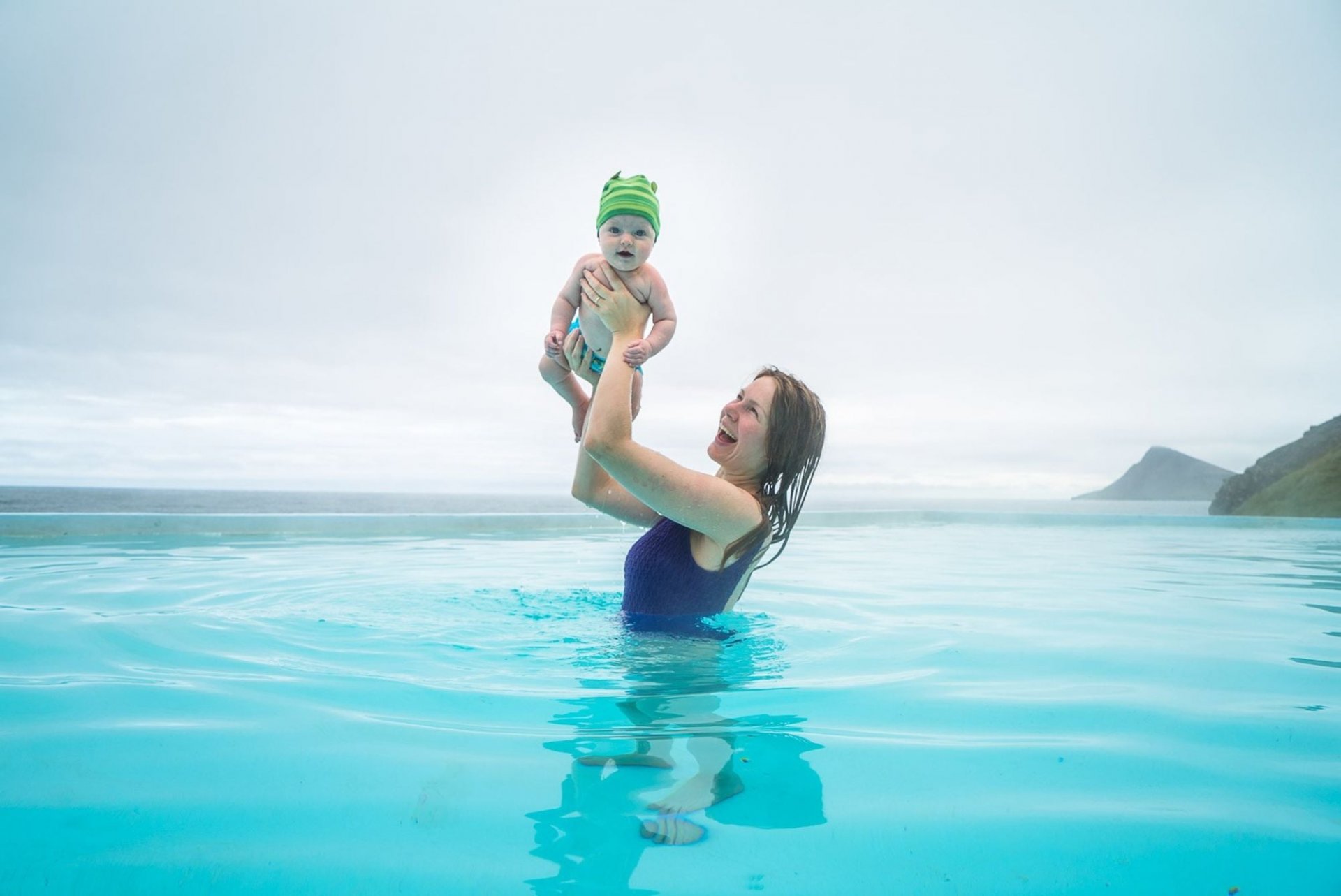 Kári the explorer
When Kári Vakaris was 2 months old we moved temporarily into an old Volkswagen camper van to tour the Westfjords for the summer of 2015. One might think that traveling with a small baby is hard, but the reality is quite the opposite. While we were discovering the secrets of the Westfjords and its people, Kári Vakaris was discovering the world. It's a beautiful process and we were happy to give him the opportunity to sense, feel, smell and see all these different places, plants and animals. And at the same time he gave us an opportunity to travel at a different pace than before, seeing our surroundings from a new perspective.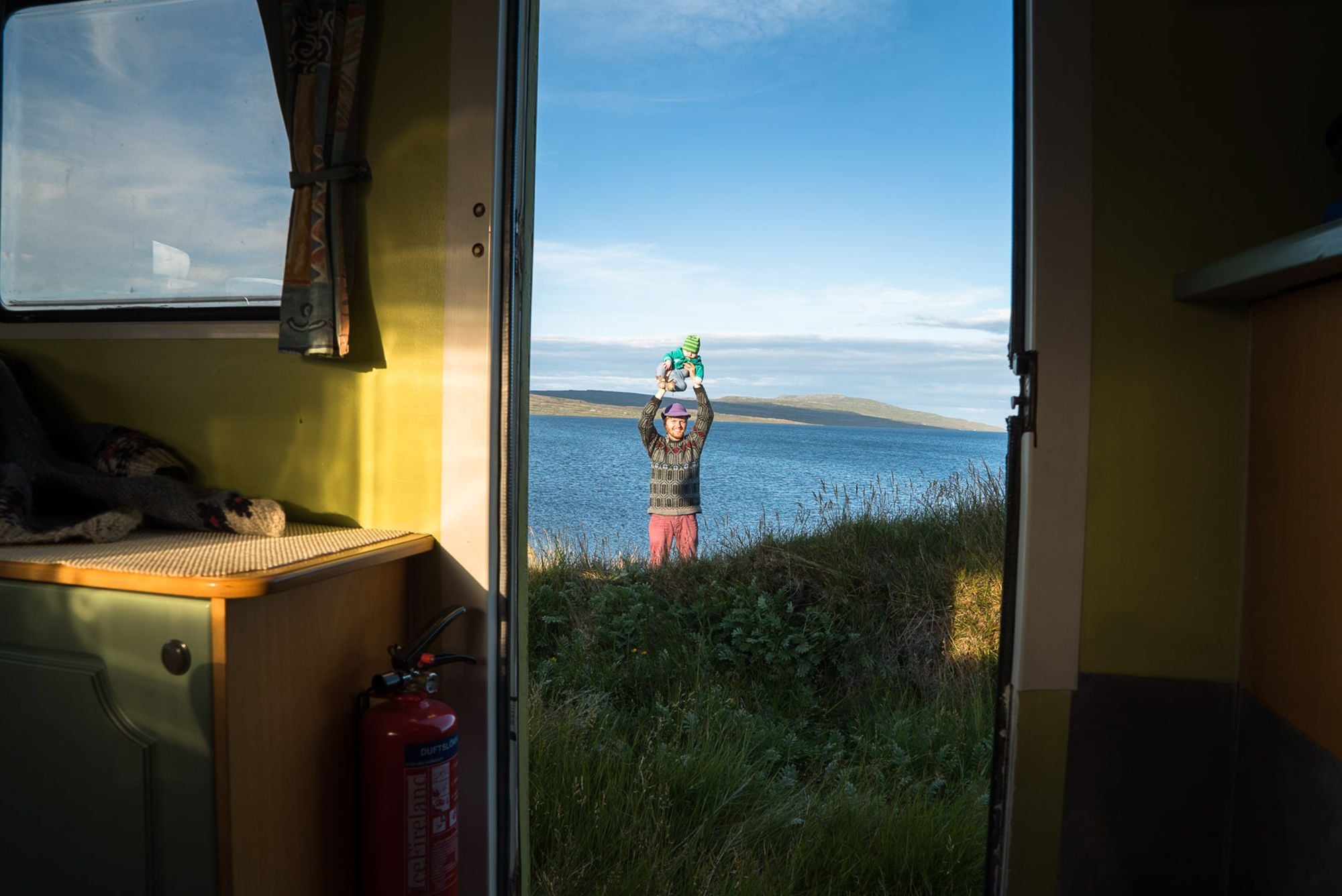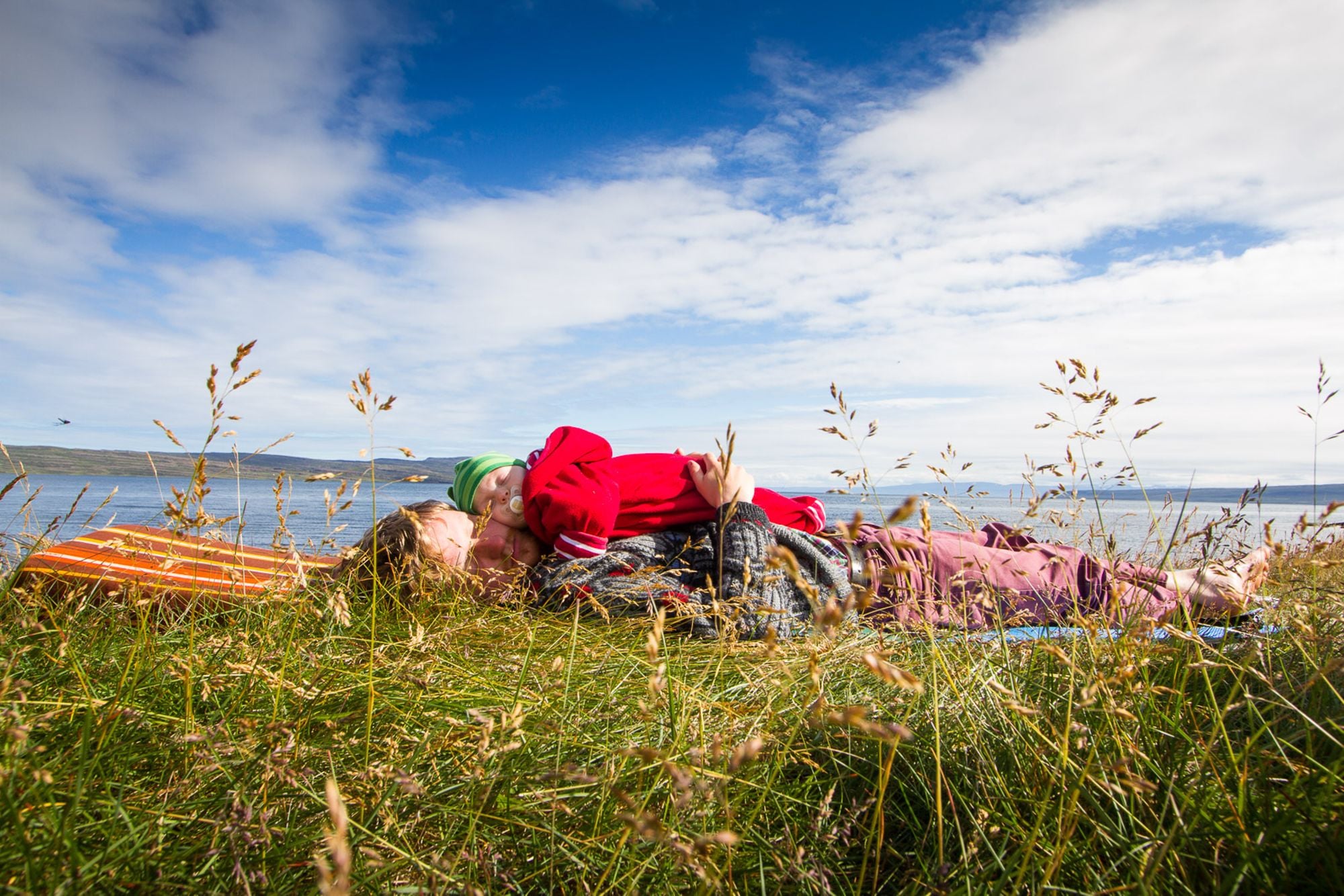 What we have learned from traveling with Kári:
Babies love engine noise and it makes them sleep in just a few seconds.
Babies love hot springs and there are plenty of roadside ones in the Westfjords. We began bringing Kári to the hot springs when he was a little over 3 months old.
Babies get you VIP access to all sorts of places. They enable you to cut cues at airports and restaurants. -Babies are great conversation starters. We make more friends now, after we began traveling with Kári.
Traveling with a camper van is ideal. In my previous life as a solo traveller I didn't mind being wet and miserable in a tent for days, but with a family having a dry camper van makes things easy and pleasant.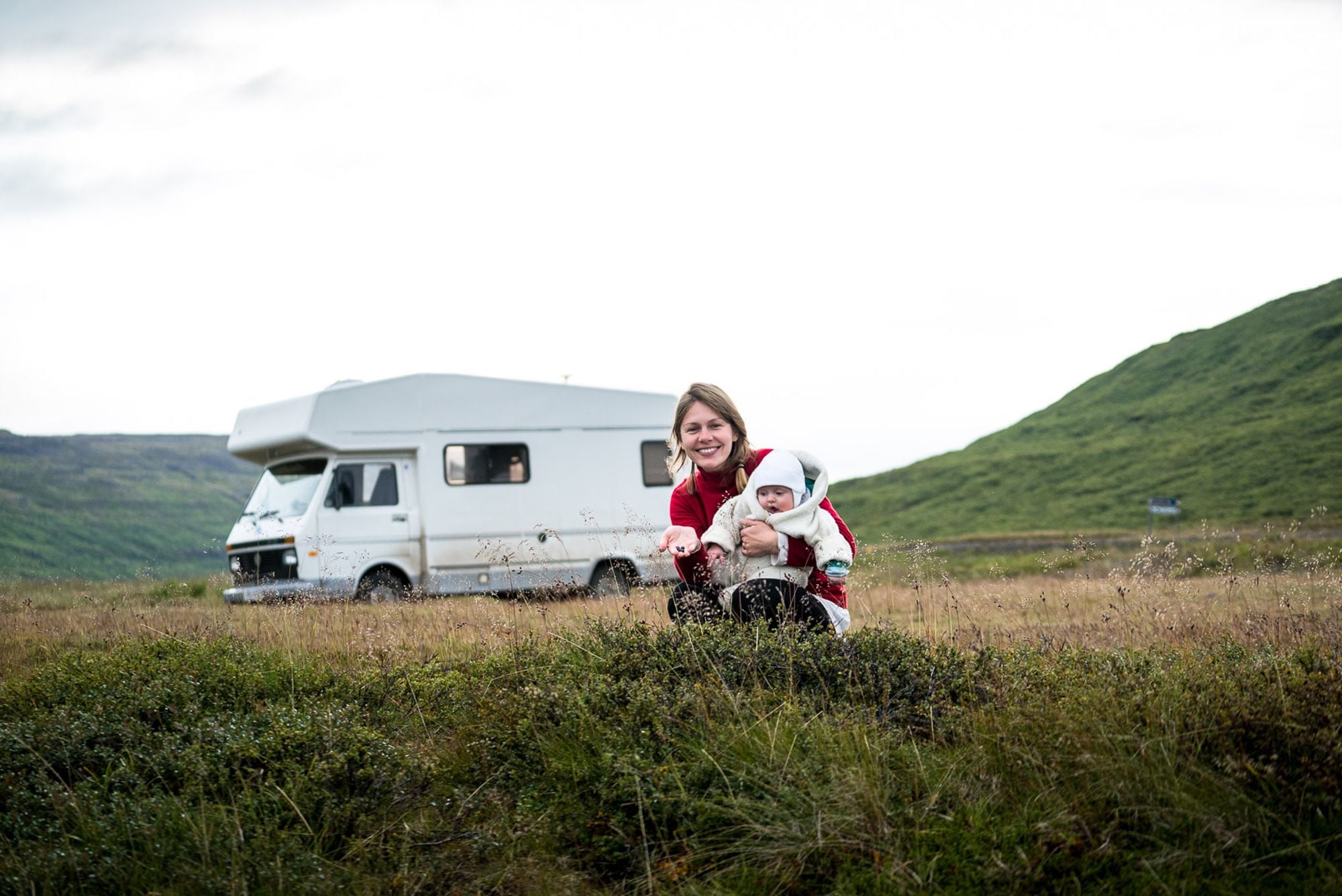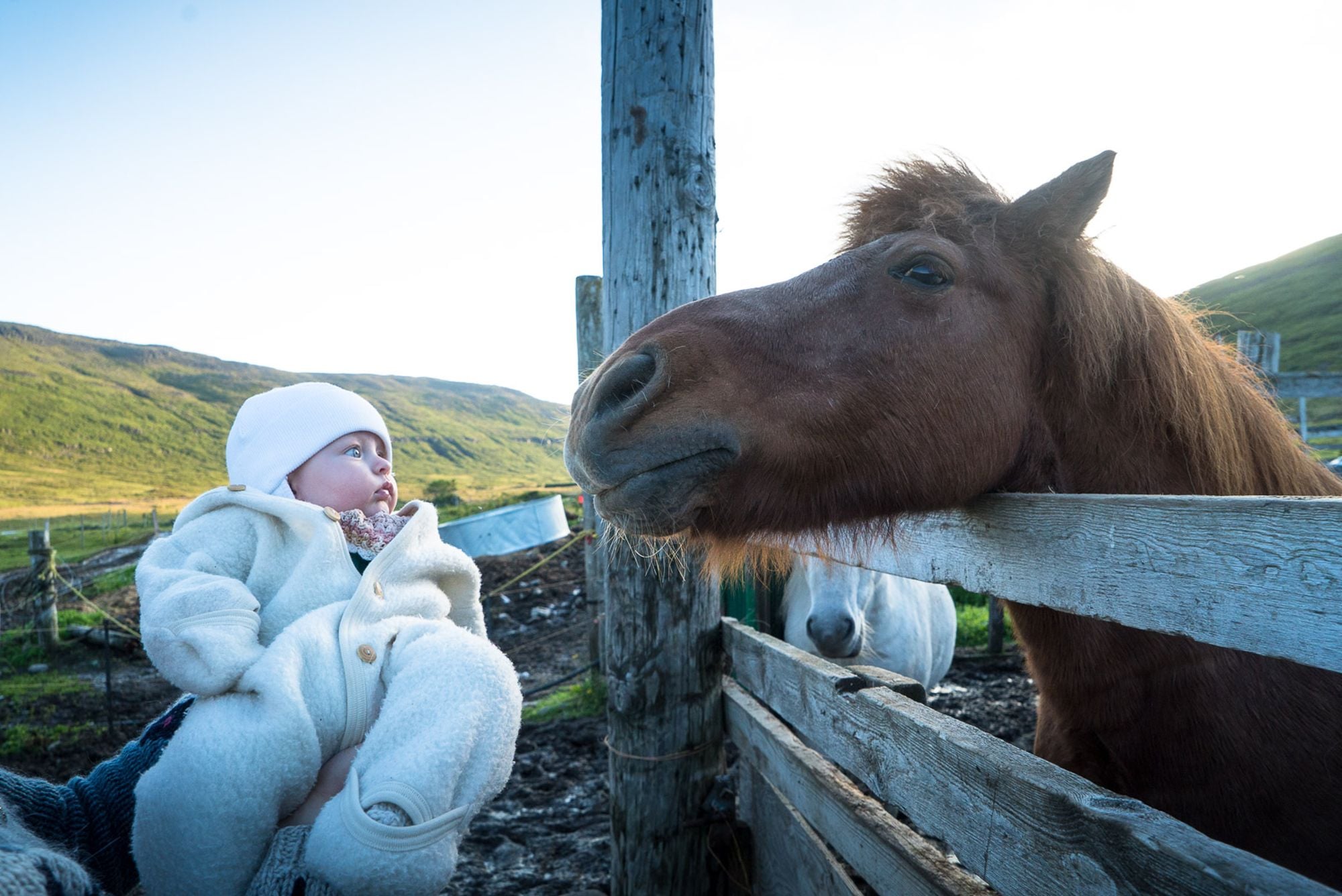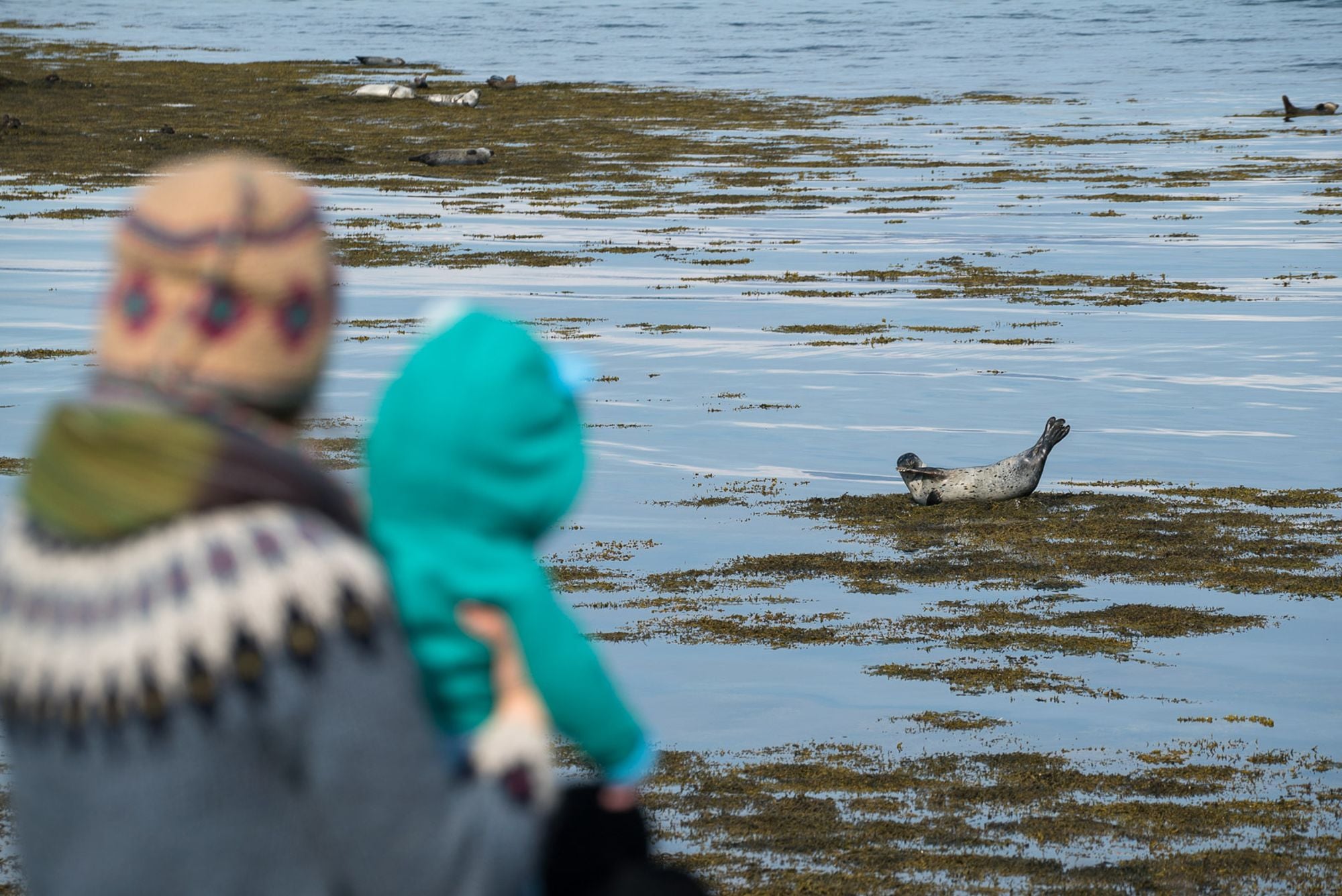 Having a baby is no reason to stay at home. It's much rather a great reason to go and explore, go travel and discover new places as a family. And above all, it's a good way to spend quality time together and get to know the young one.