Shortcuts
Iceland's least visited attraction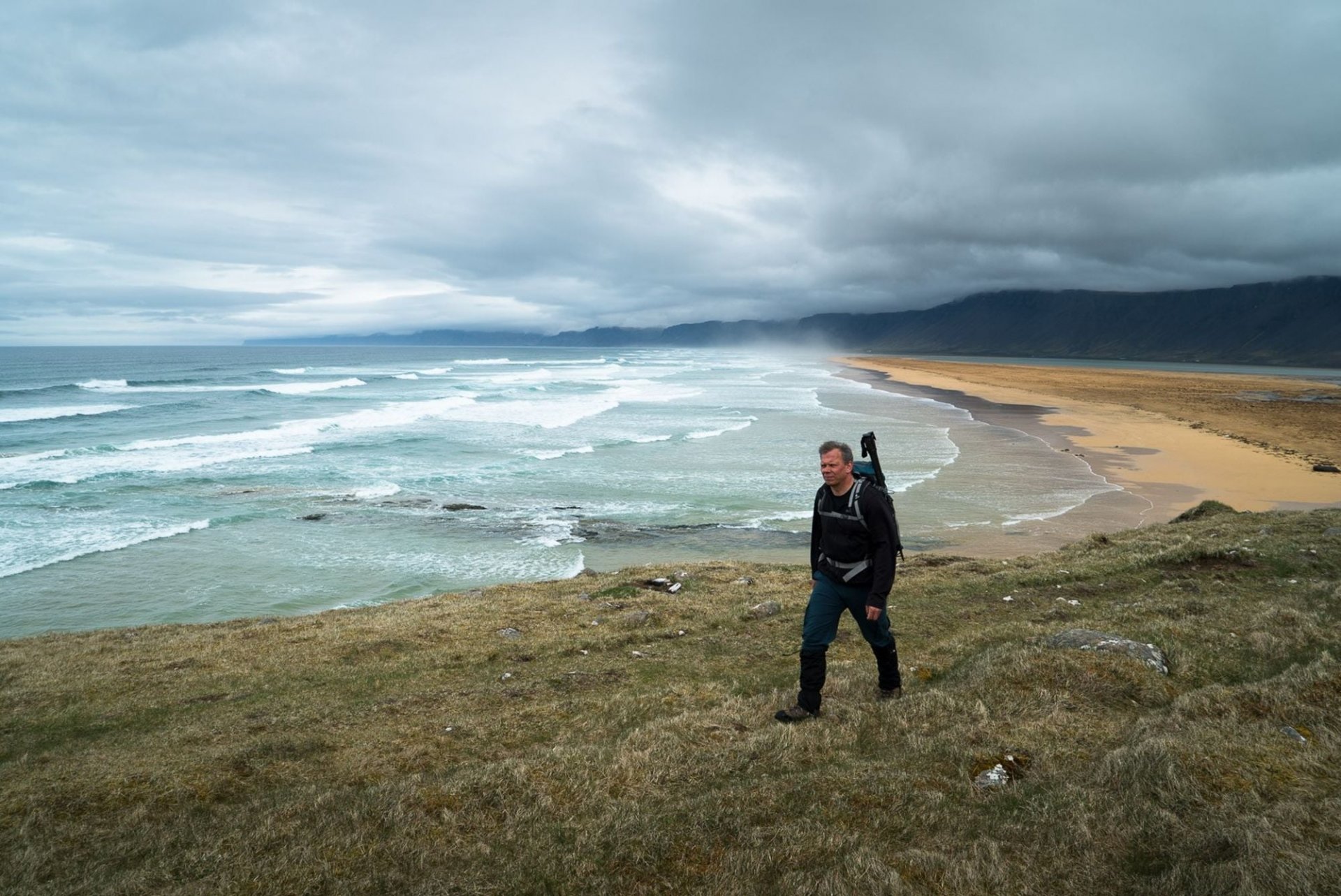 Iceland's least visited attraction
You know you're off the beaten path when you hike over a mountain, find a guest book and discover that the last entry was written two years earlier by your guide.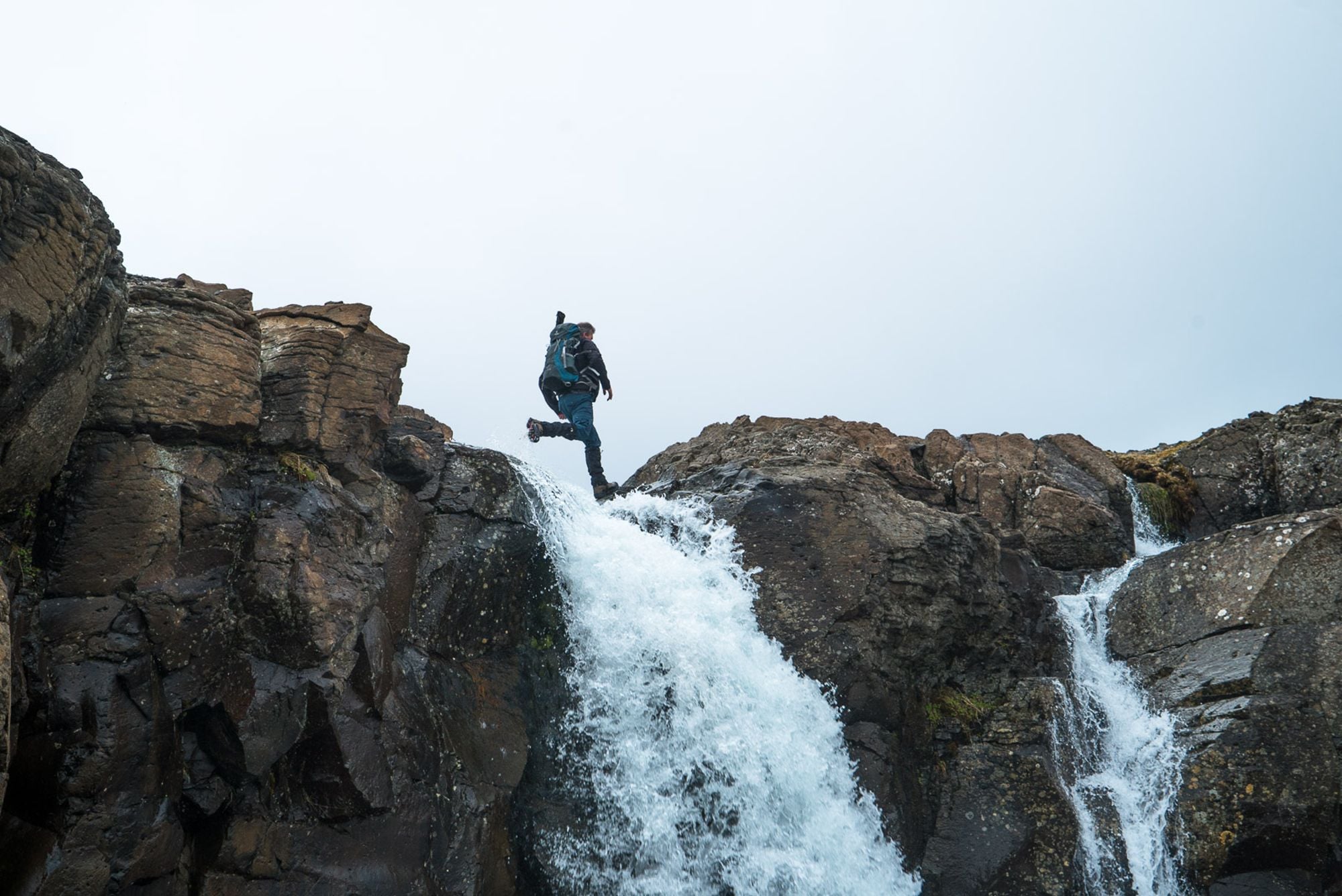 Kjartan, our guide, works as a mountain goat for the Icelandic 112, climbing radio masts and putting up antennas for most of the year. During summers, however, he stays in Patreksfjordur where he was born and raised to guide people around the region.
Guide Kjartan is knowledgeable about the Sagas and the incredible history of the Sjöundá area. In particular, the famous story of Steinunn and Bjarni, who were lovers that got the death sentence after being accused of murdering their spouses in 1802.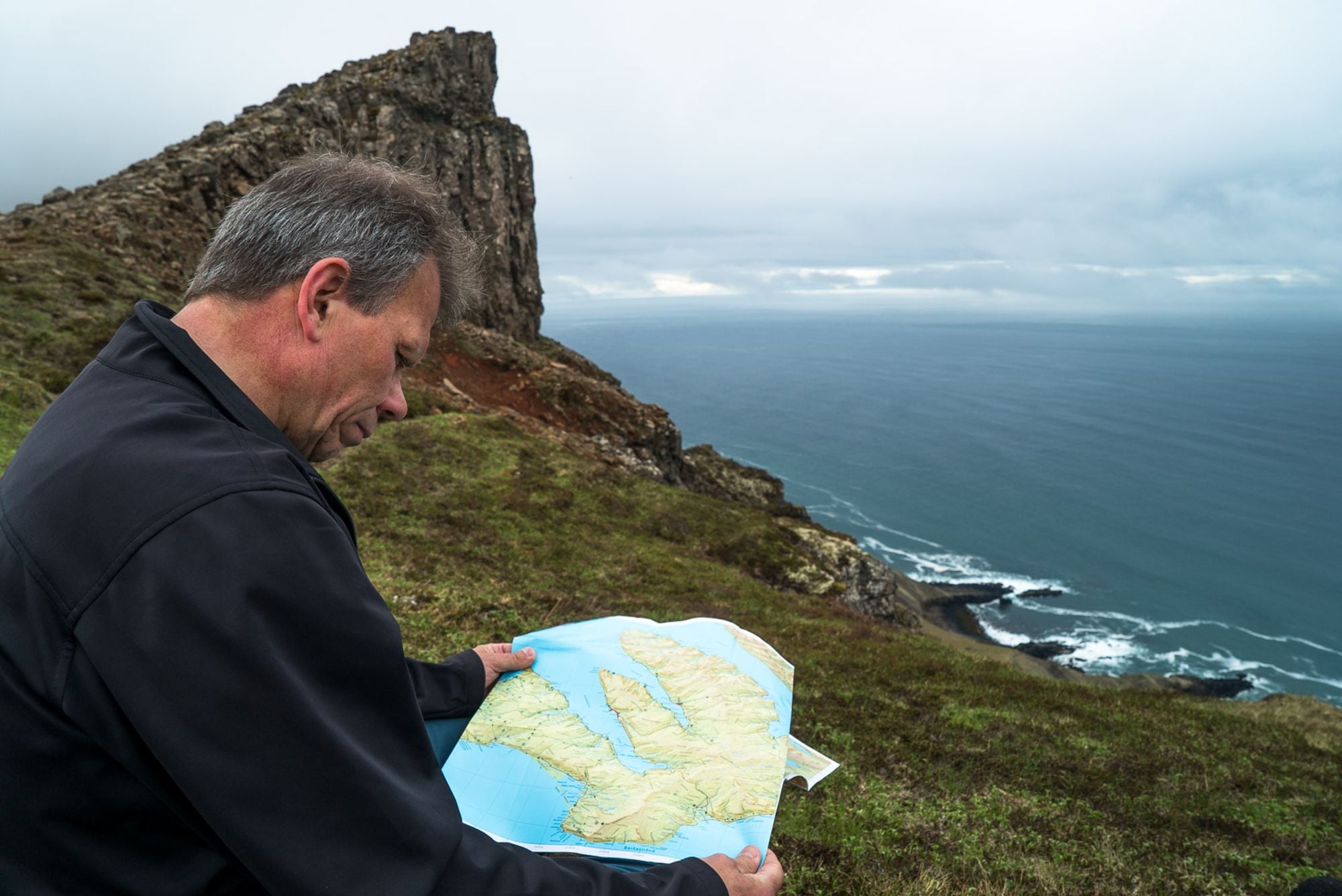 This hike, organized by Westfjords Adventures, is for experienced only and those in good physical shape. And that's for a good reason. The start and end point is at Raudisandur and the objective is to reach the lignite coal mines all the way in Stálvík bay.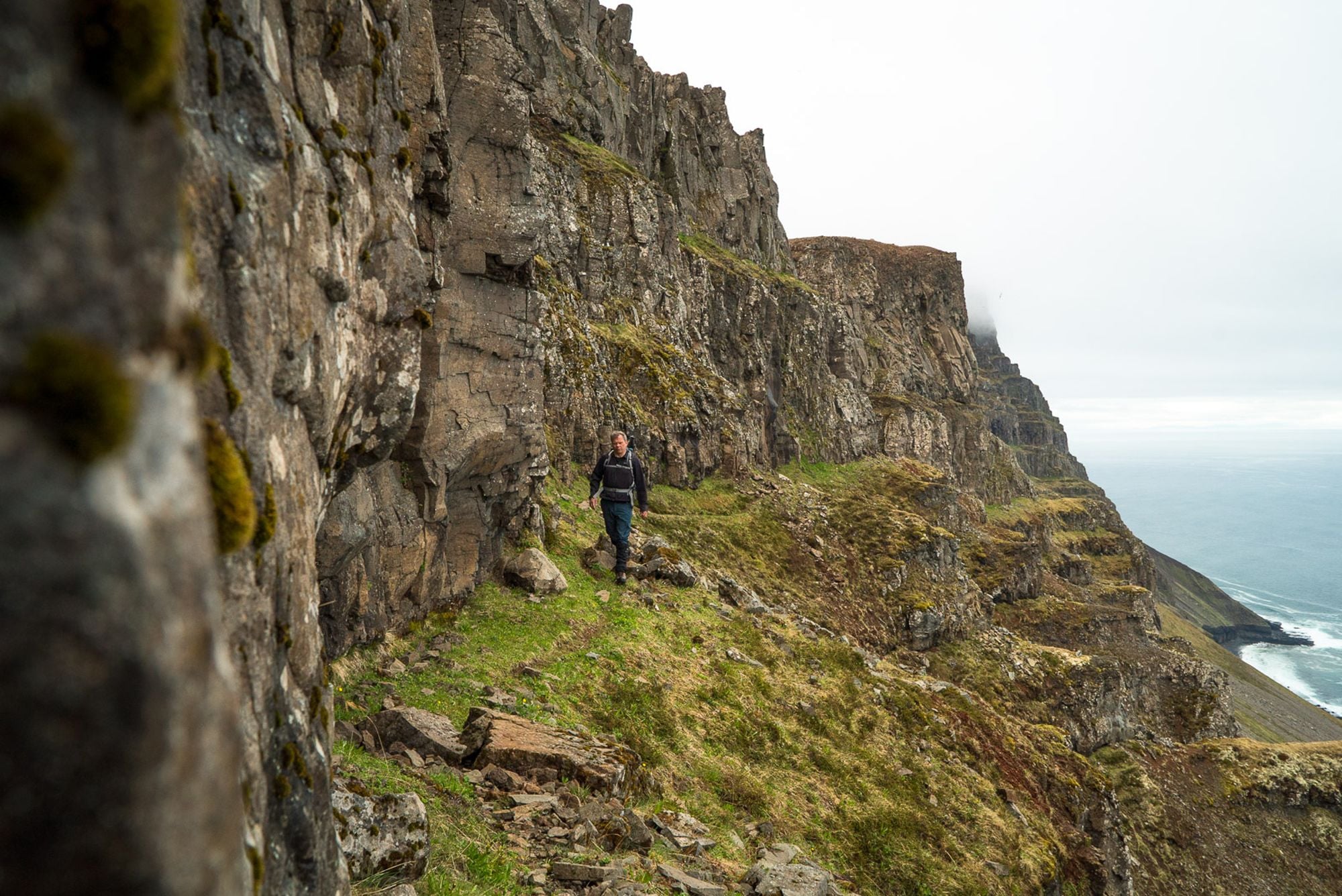 We walk through fields of wildflowers, cross snowfields and rivers and finally reach the Ölduskarð pass. The pass is clear but there is fog all around, preventing us from seeing the views. On a clear day it's supposedly possible to see Snæfellsjokull glacier from here. Instead of walking straight down on the other side, we walk about a kilometer along the steep hill, something certainly not for the faint hearted.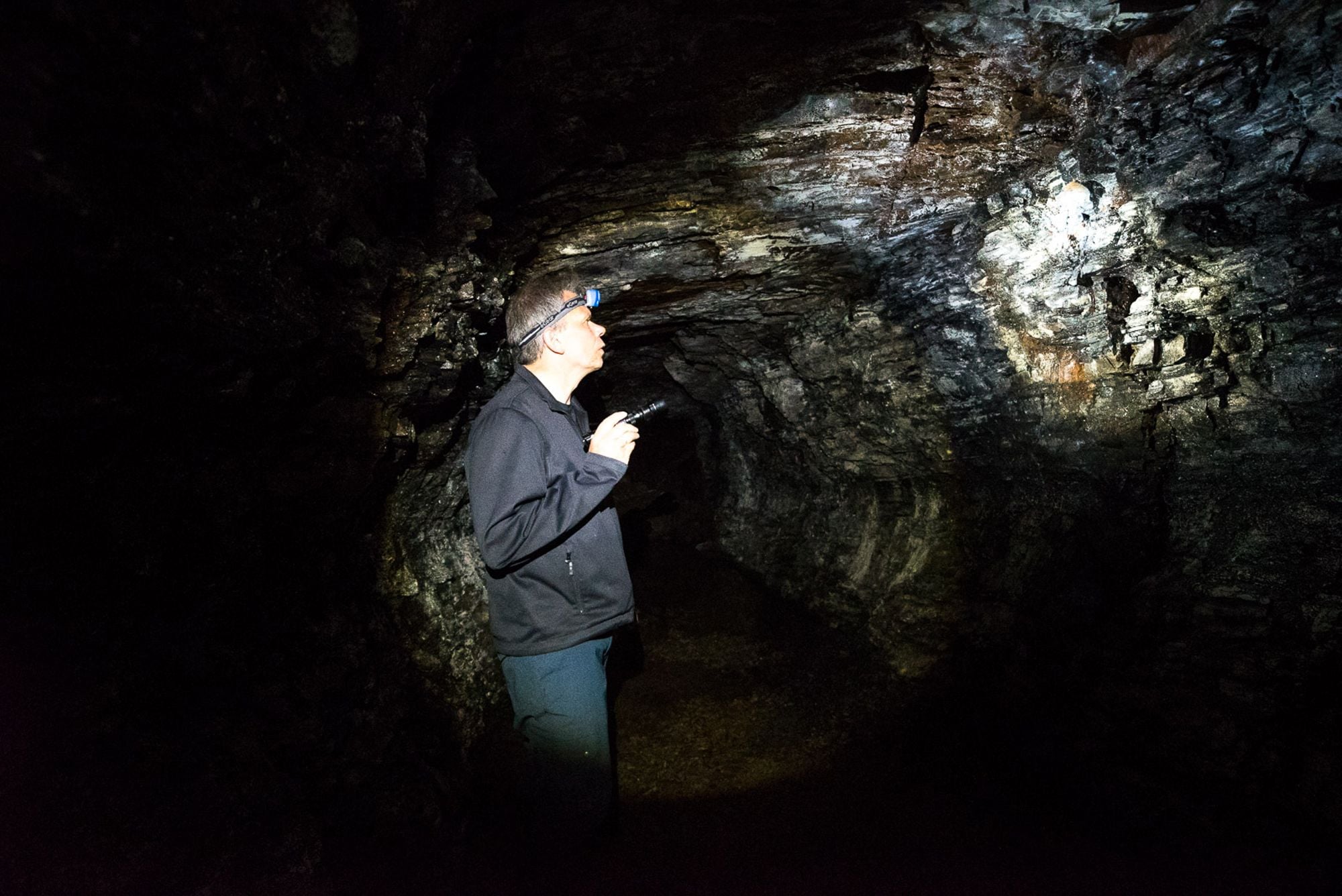 The mine itself is by the sea, nearly impossible to find for someone who is unfamiliar with the place. We put lamps on our heads and in we go. It's high enough for an adult man to walk upright and long enough for just about anyone to get lost in these dark corridors. One can't help but imagine the hardship of the miners that worked there and eventually closed it down sometime after the war.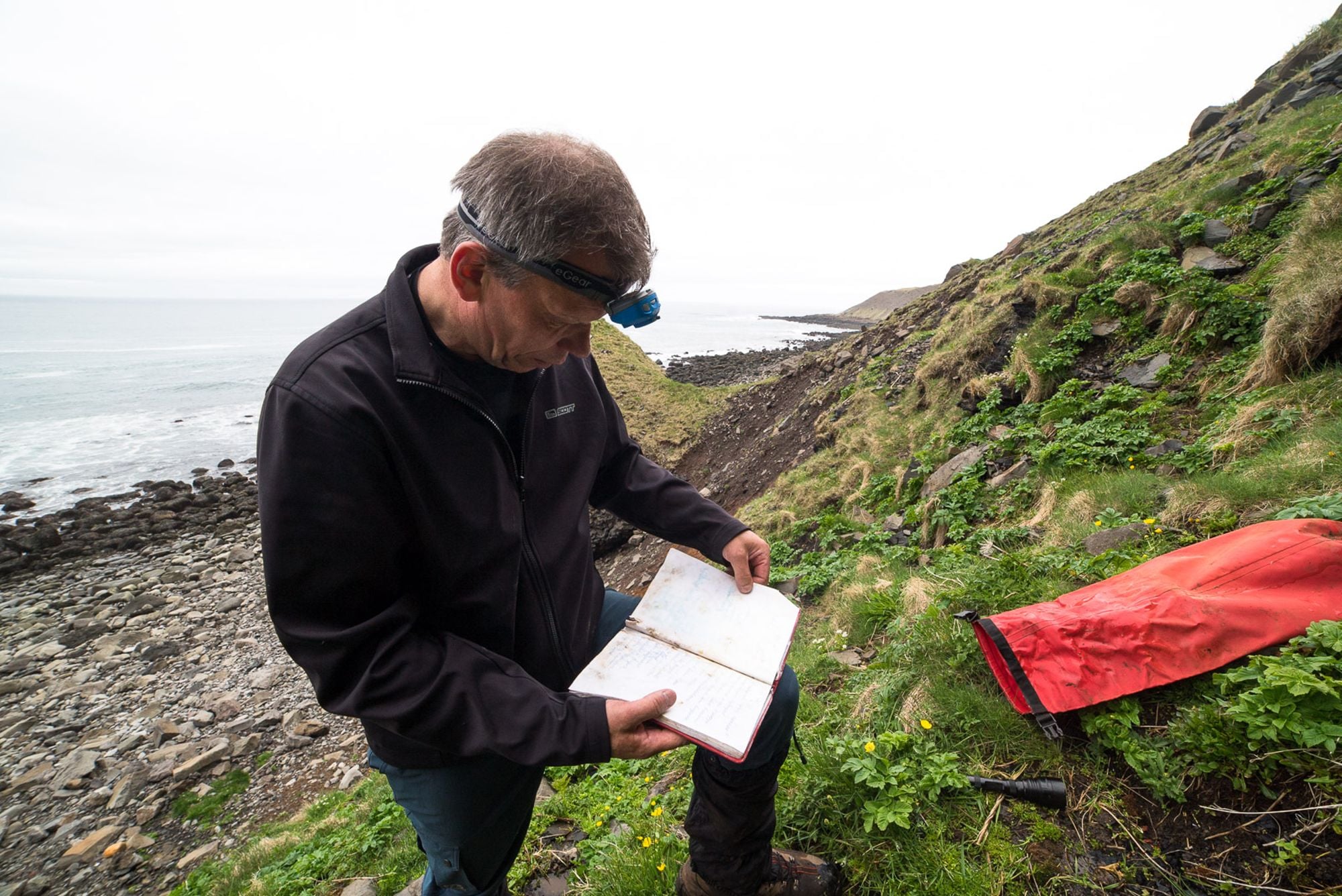 We write our names in the guestbook and head back. I wonder, will my own name stay as the last entry in for the next years to come?