Shortcuts
Hotel Breidavik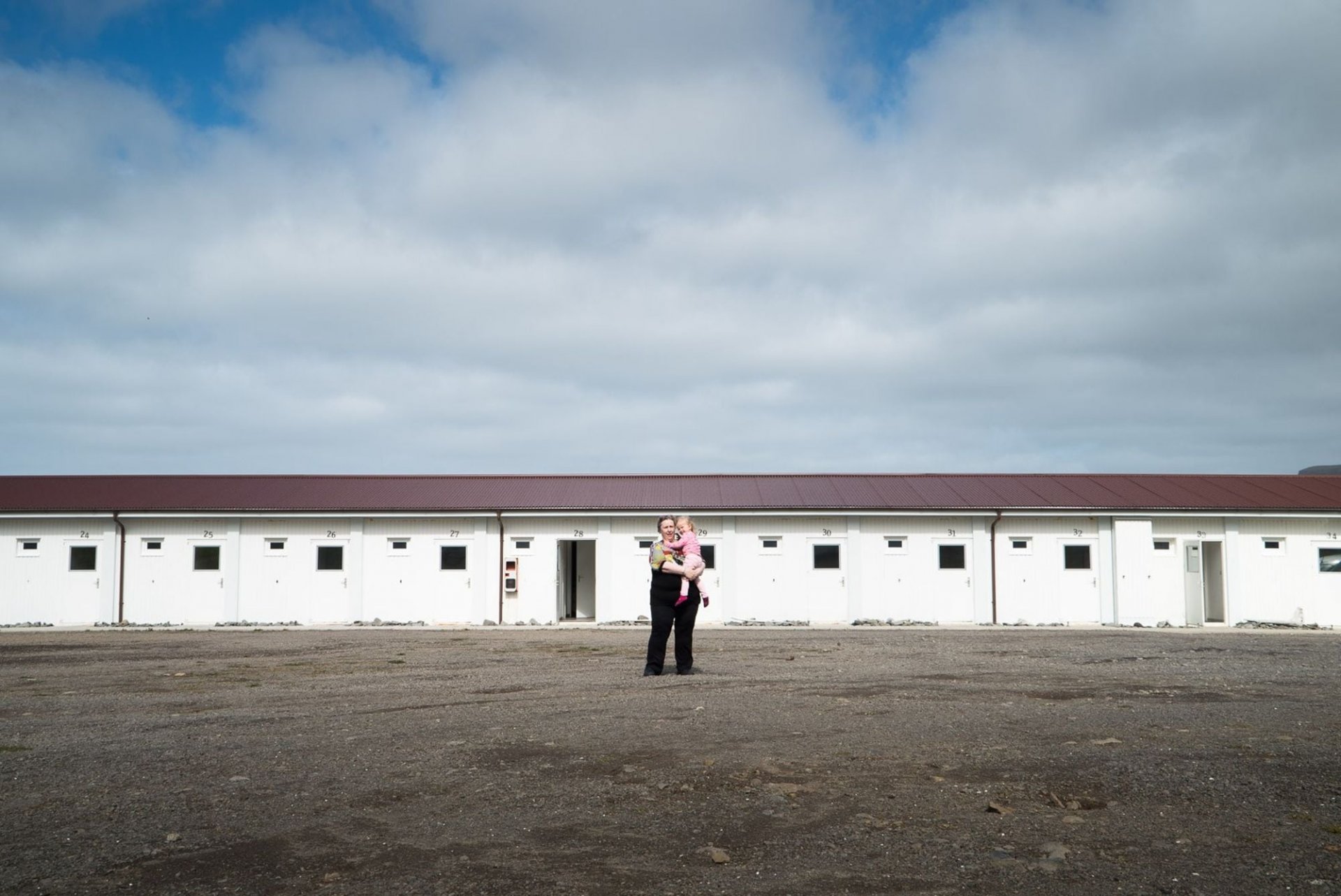 Hotel Breidavik
Birna is the manager of Hotel Breidavik. "My husband and I bought the place in 1999 and in recent years the business has grown gradually. In April three years ago I got this idea of getting furnished containers to host our guests in order to meet the demand - and three months later they were up and running" says Birna.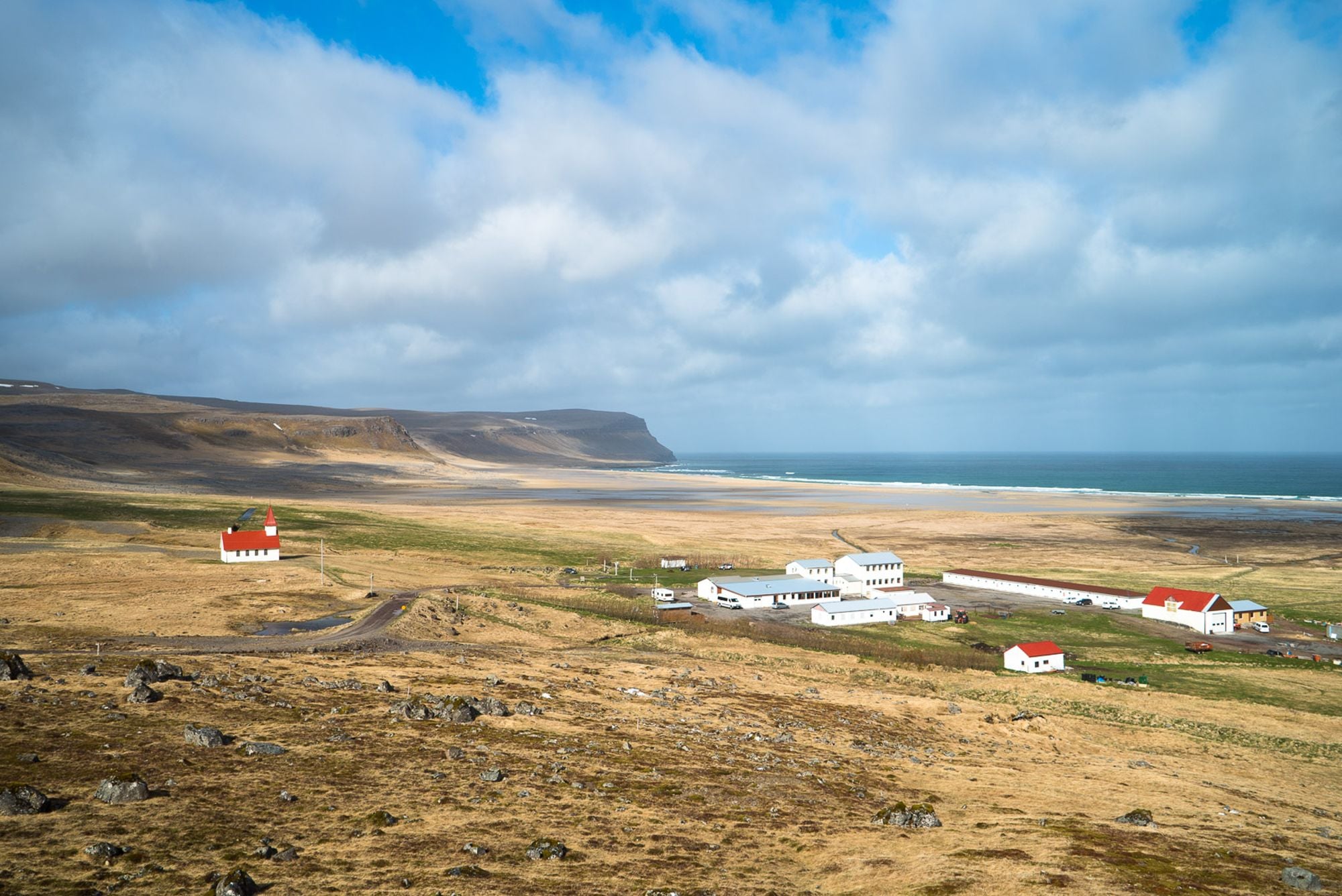 "Most of the people that stay here are interested in the birds at Látrabjarg. Best time to photograph the puffins is after dinner time. And then they need somewhere to stay" she says.
Now Birna may start seeing more archeology focused visitors after recent media attention. Since 1912 it's been known that there are ancient heathen graves on the land. However, no serious research has been done on the site and Birna and her family and friends have simply been picking up bones that they have found. A couple of weeks ago they found a jaw with all the teeth intact. "They say it's from heathen settlement times, 1.100 years old" Birna says. "We have also found some horse bones which means that the site has been an important one, only chieftains had horses buried with them."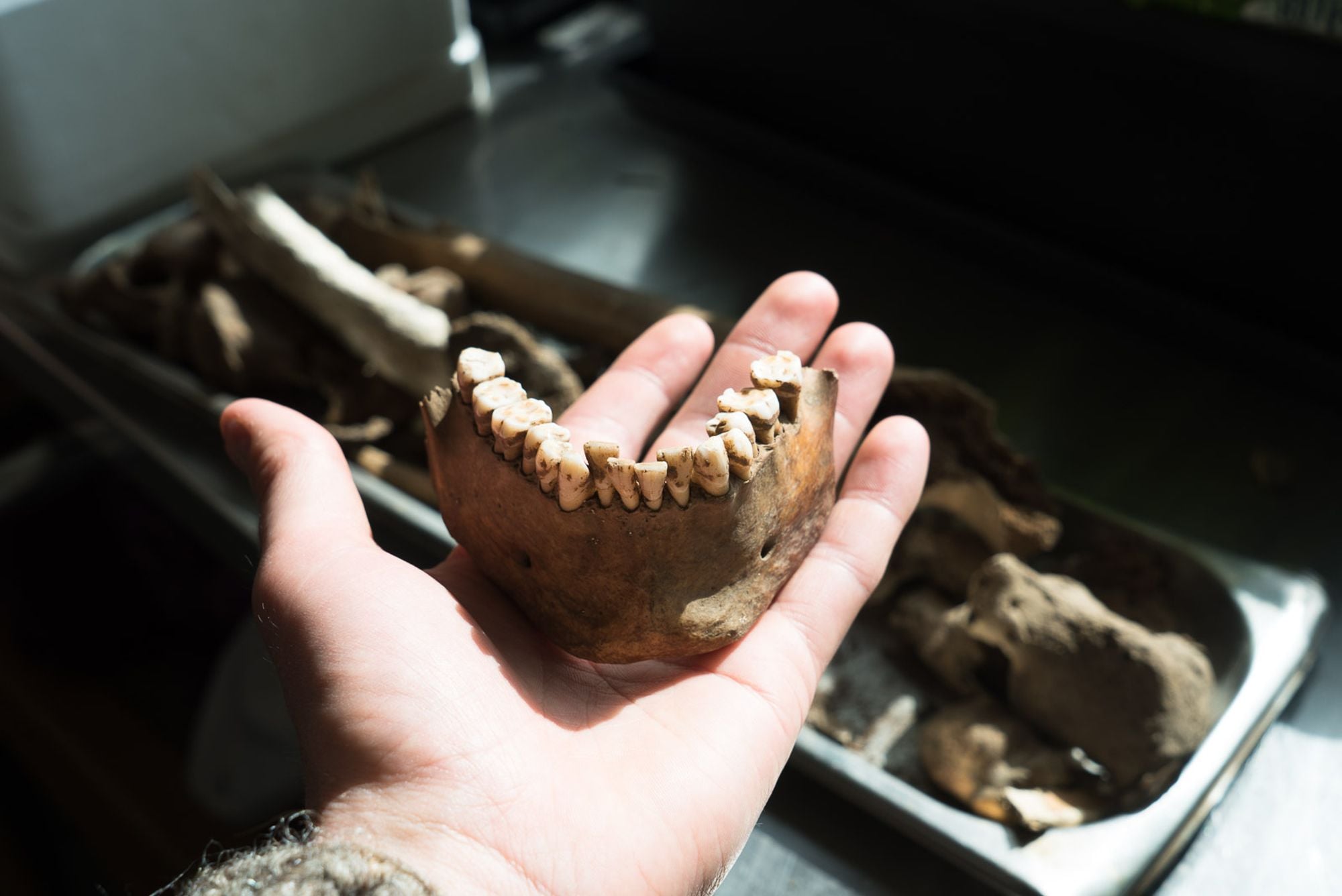 "It doesn't seem to disturb their spirits that the bones are kept at a tray here at the hotel. We enjoy their company and I believe they enjoy ours!"