Shortcuts
Hot Spring Tour of 2015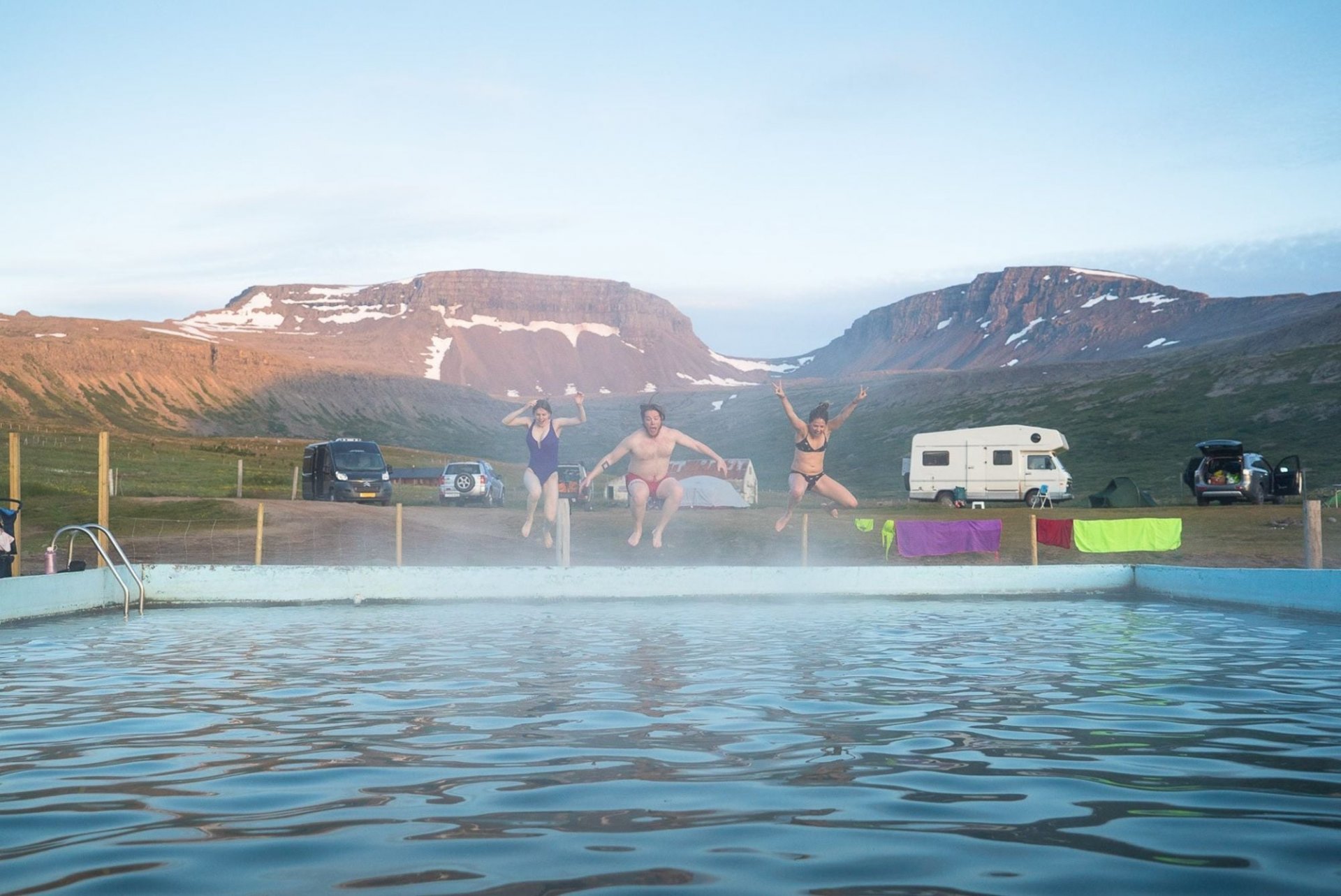 Hot Spring Tour of 2015
By Chris Winchester.
My girlfriend is not one for cold. How I convinced her to go to Iceland for the summer I'm not sure, but the natural hot springs were a good selling point. We met up with some friends and their son in Isafjordur, packed up a camper and headed out of the Hot Spring Tour of 2015.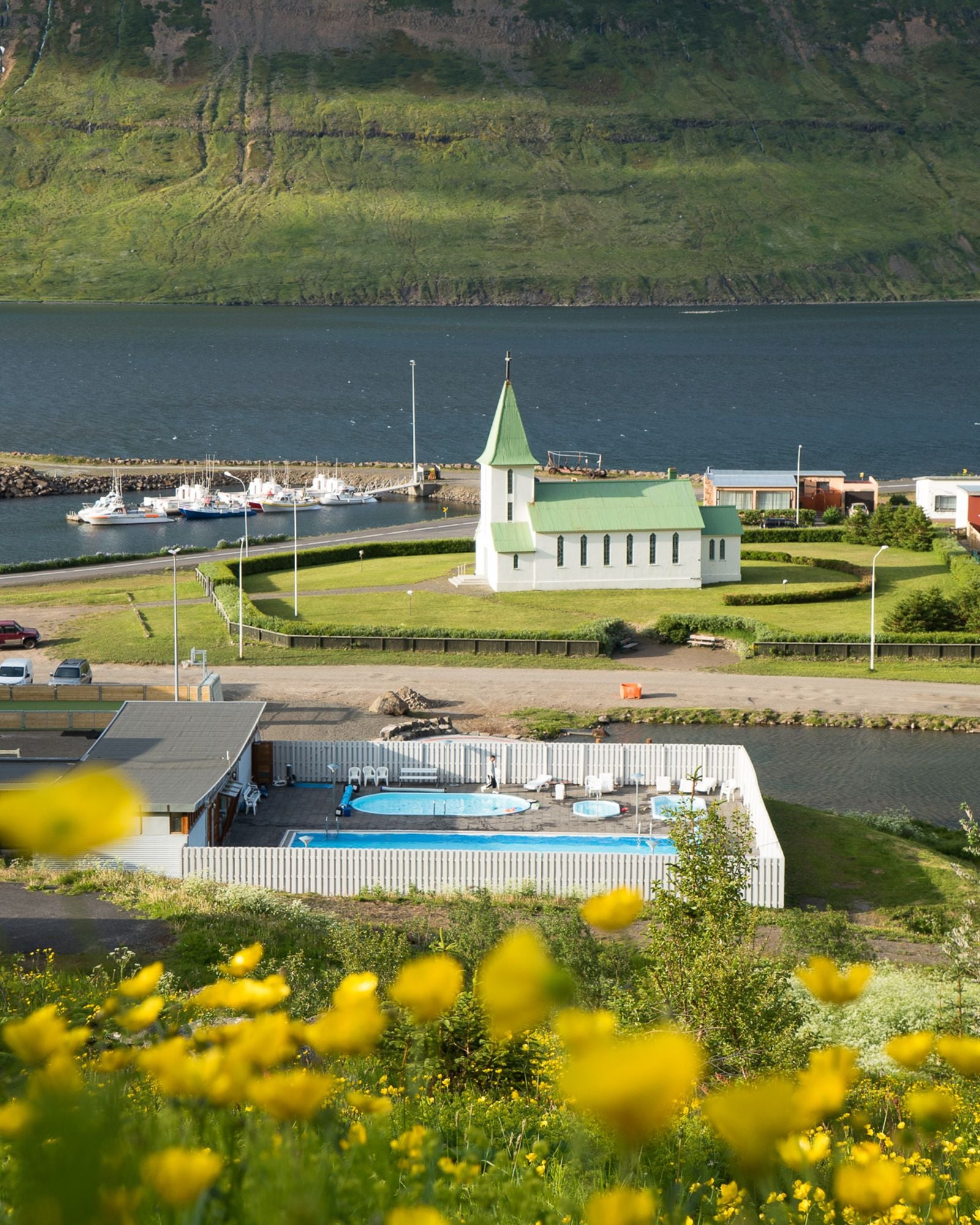 We started basic. In Sudureyri the local pool offers three different temperatures and hot coffee. Even on a cold, rainy summer afternoon the water kept us warm and cozy.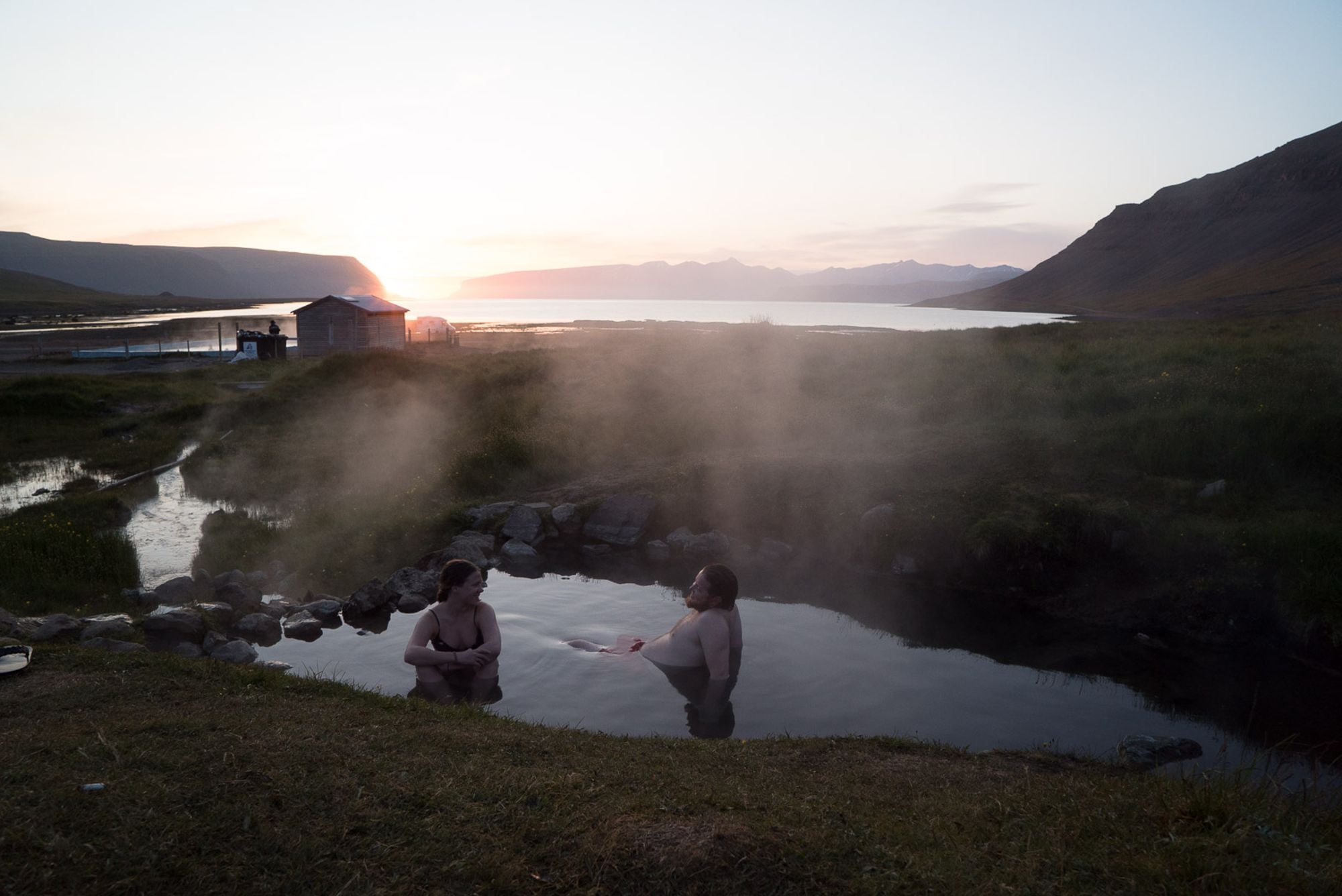 We drove over the mountains to Reykjafjordur where we alternated between the more temperate concrete pool (pictured on top) and the dizzyingly hot natural spring that feeds into it. We arrived in the evening and watched the sun slowly descend behind the bay as we floated in the pools.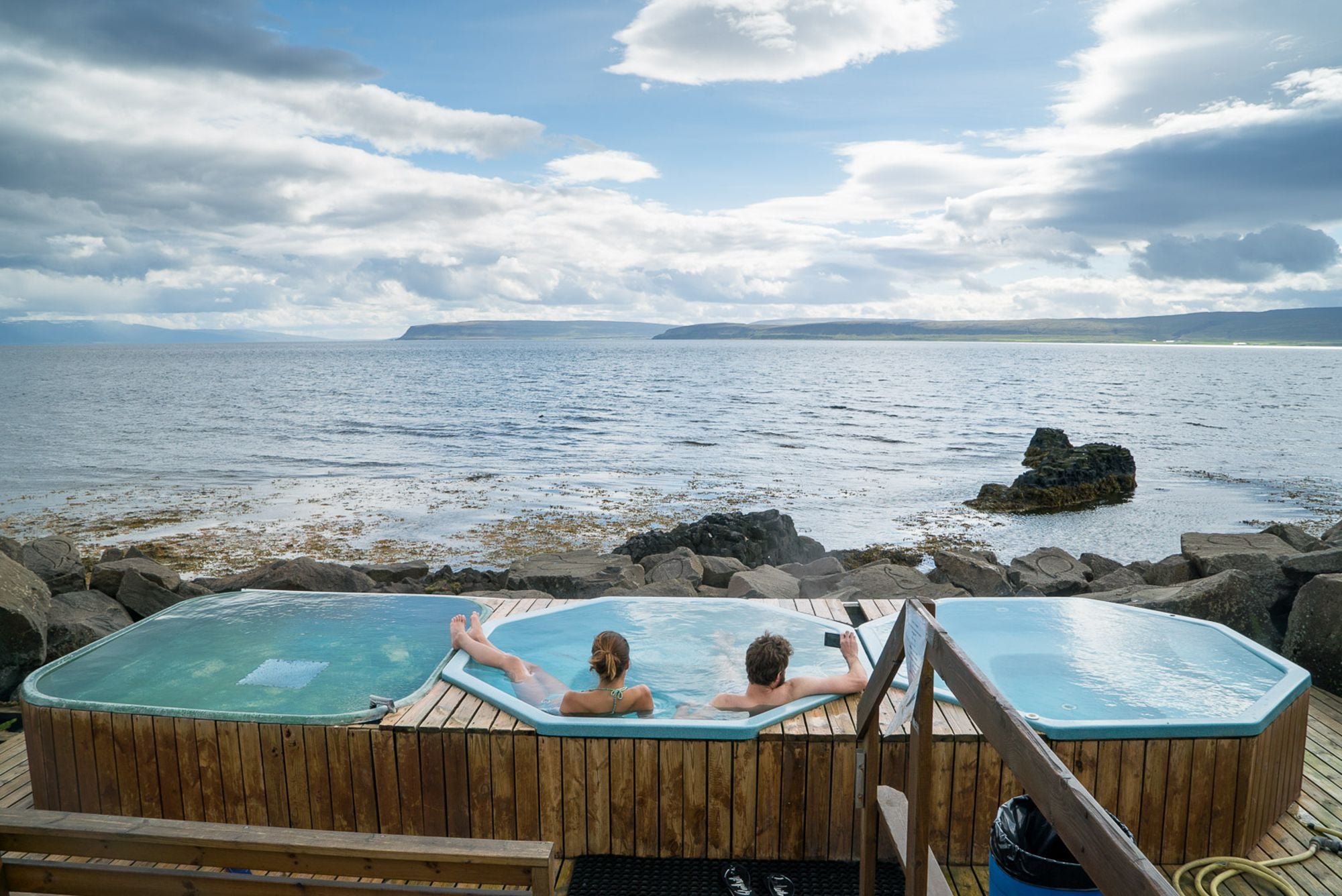 In Drangsnes the pools are between the road and the ocean. Unfortunately, the showers are on the other side of the road – and Icelanders take their showers and hot pools seriously, so don't make the mistake of getting into a pool without bathing beforehand. The icy wind beat in off the water and we froze as we ran tiptoed across to the pools. But once we took a hot dip and cracked our beer, the chilly weather was easily ignored.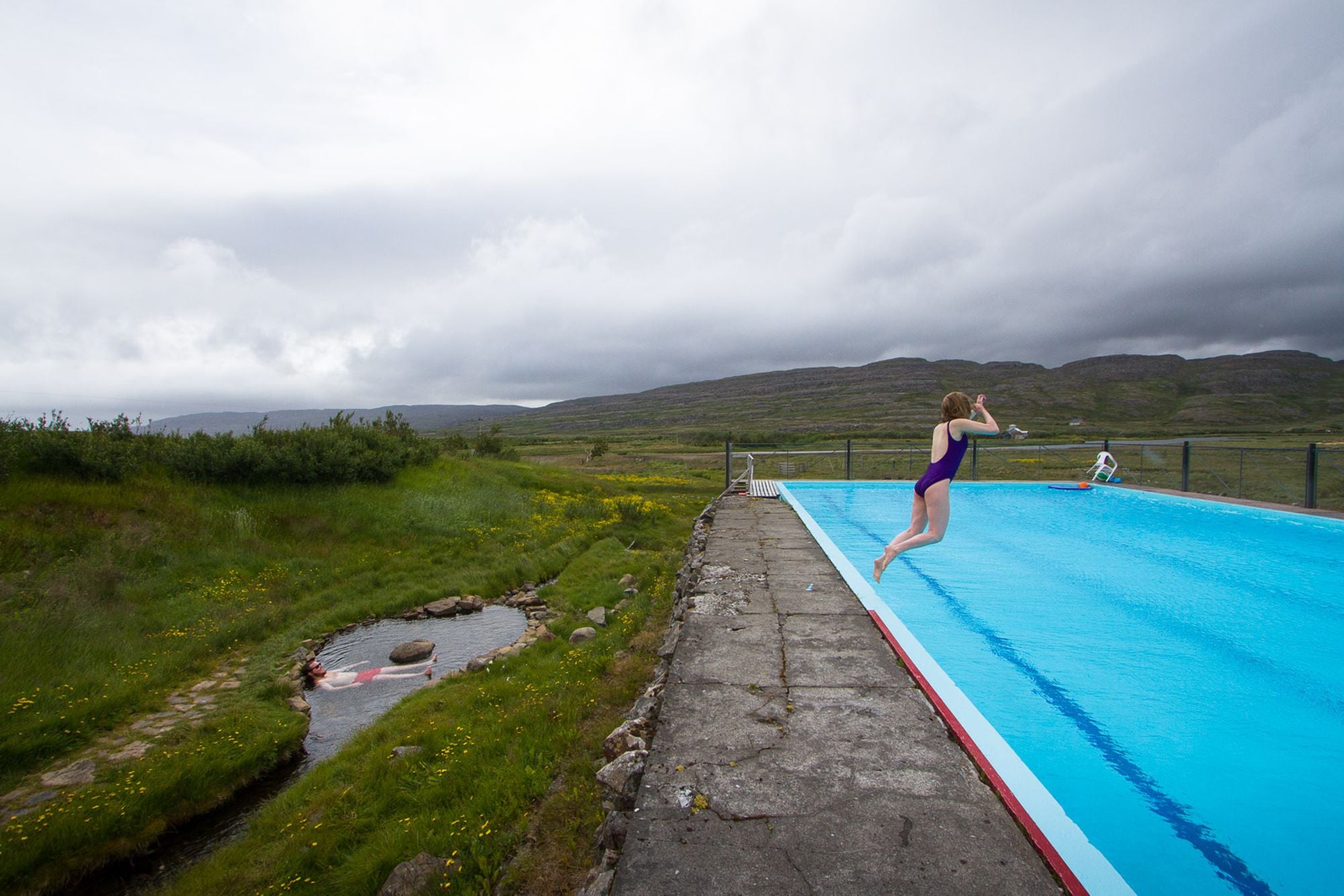 Finally in Bjarnarfjordur we found a full-length pool with adjacent hot springs tucked in behind a local hotel. For a small fee we were able to get out of the camper and take a dip in the summer sun. Switching between the natural spring and lap pool left us refreshed and able to get back on the road.
I know the Westfjords are full of opportunities for hiking, camping, and other adventure sports, but just be sure you take a day off here and there and recharge in one of the many natural hot springs dotted along the region.