Shortcuts
Hafliði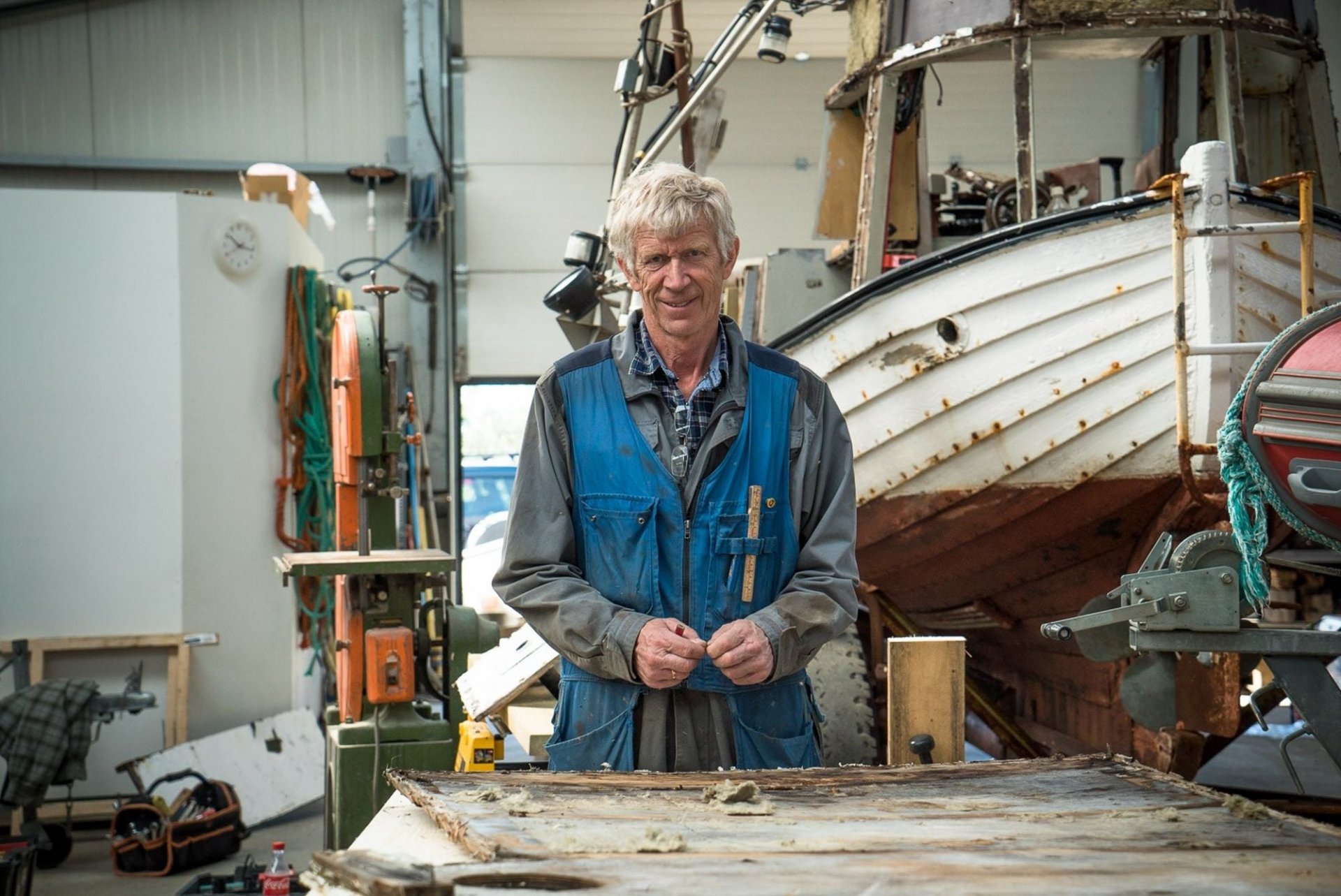 Hafliði
Haflidi Adalsteinsson was born at Hvallátur island in Breidafjordur bay where his family has lived for generations. The islanders were known for their boatbuilding skills and Hafliði brought this skill with him when he moved to the mainland. Now he lives in Reykholar, building and fixing old boats. He also co-organizes the "
Breidafjordur Boat Days
" - an annual event that happens the first weekend in July, where owners of old wooden boats meet and sail together.
"In my opinion the value is not necessarily in the old boats themselves, but rather in the knowledge and skills that will disappear soon if my generation doesn't teach the younger ones. Right now nobody is learning to build boats as they use to do it. We have only two options: Either we keep the traditions, document and teach the skills to the next generation, or it will be a project for the archeologists of the future to find out how it was done and why these boats were used. But then we'd be burying the history and we want to fight against that."