Shortcuts
Flateyri skiing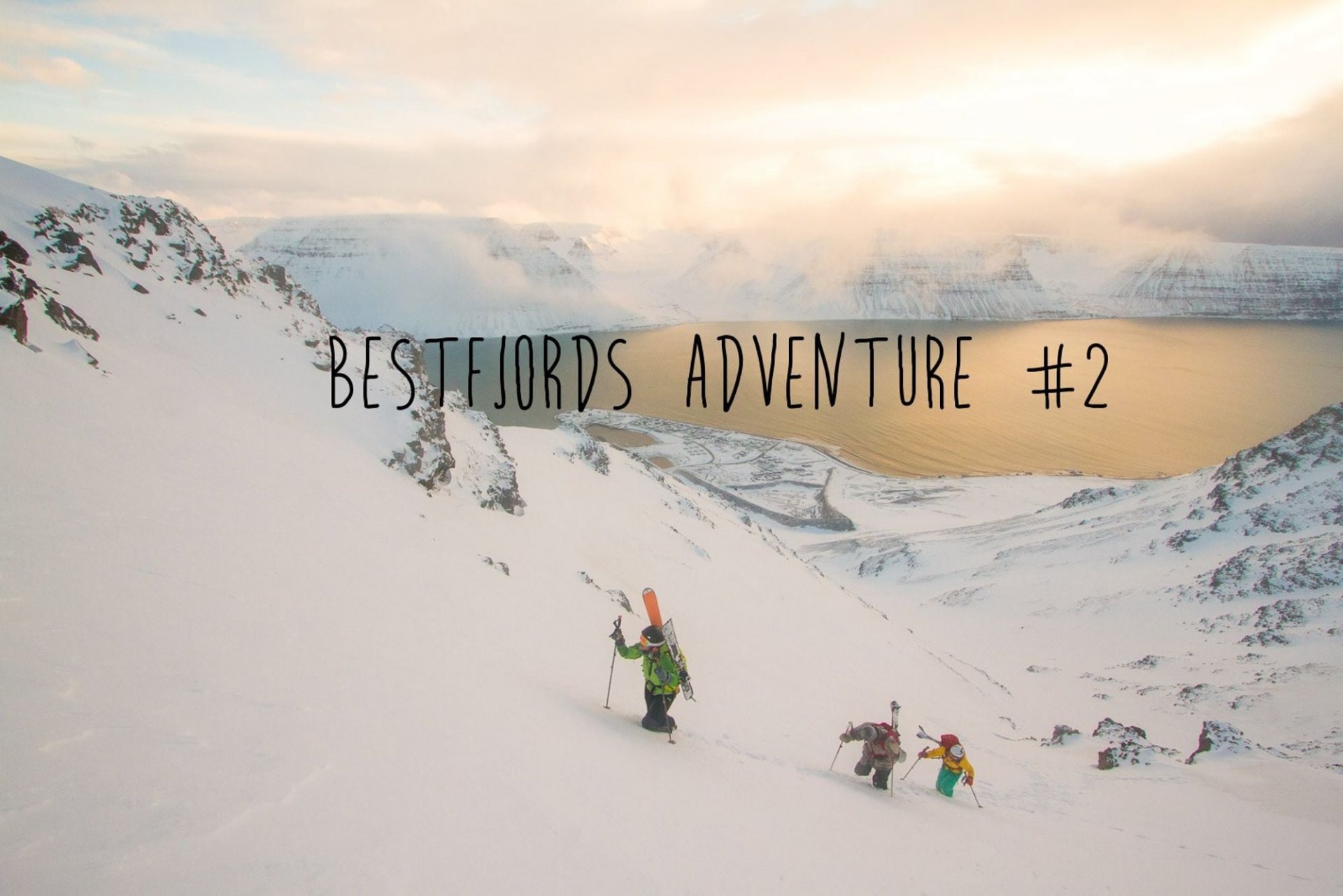 Flateyri skiing
Onundarfjordur has some of the best skiing in the Westfjords. The area is known for heavy snowfall so one should be able to ski from November until June - or even July. For some moderate skiing, the area around Korpudalur or Kirkjubol are ideal for touring. But for some quick steep turns the most straight forward line is simply right above the town of Flateyri. And that's what we did one evening last week.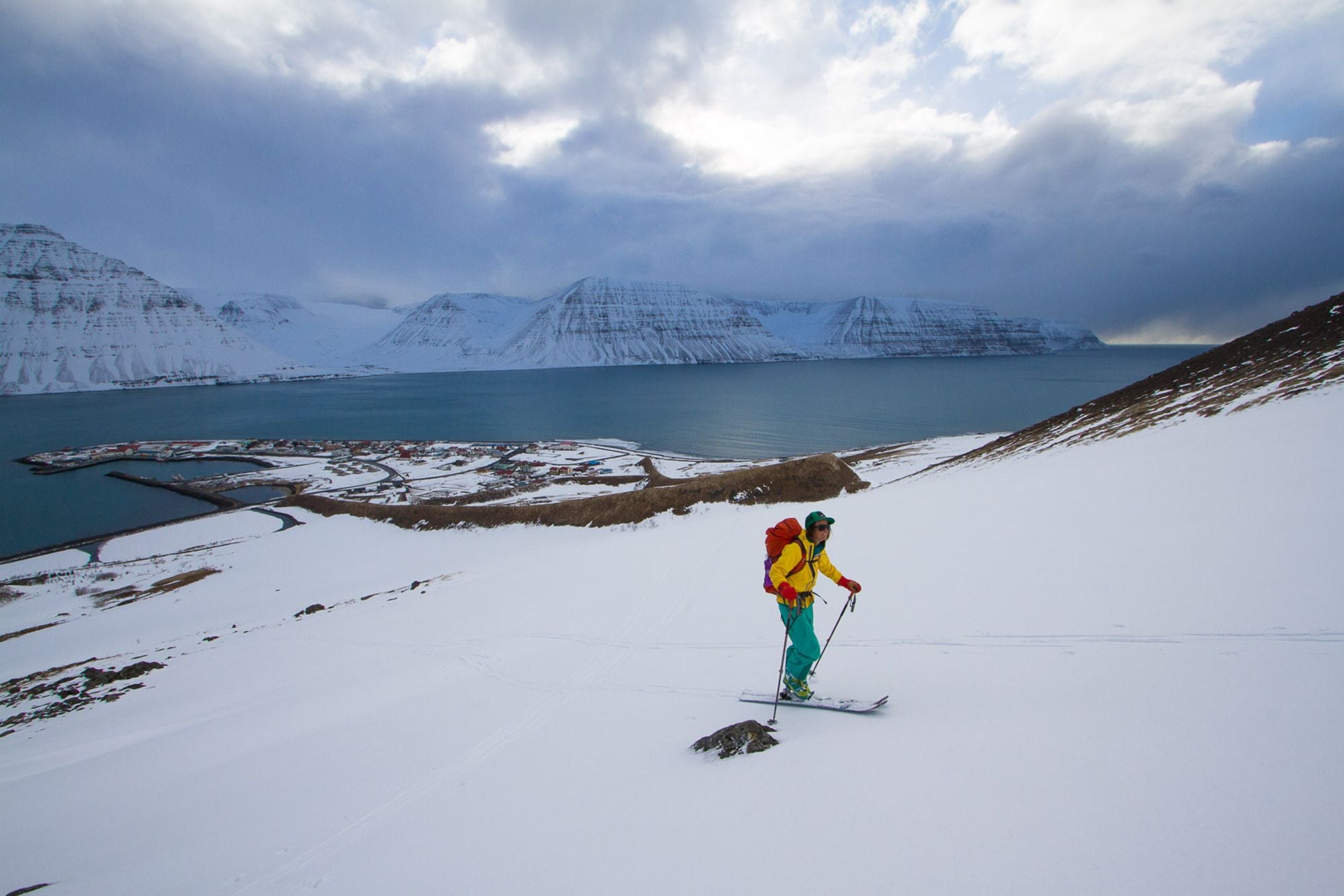 Skies were grey when we approached Flateyri to do some skiing. The person writing this text even commented something like: "I don't feel like going skiing". Of course it was temporary mood and as soon as the skis were on the snow we all felt excited and motivated.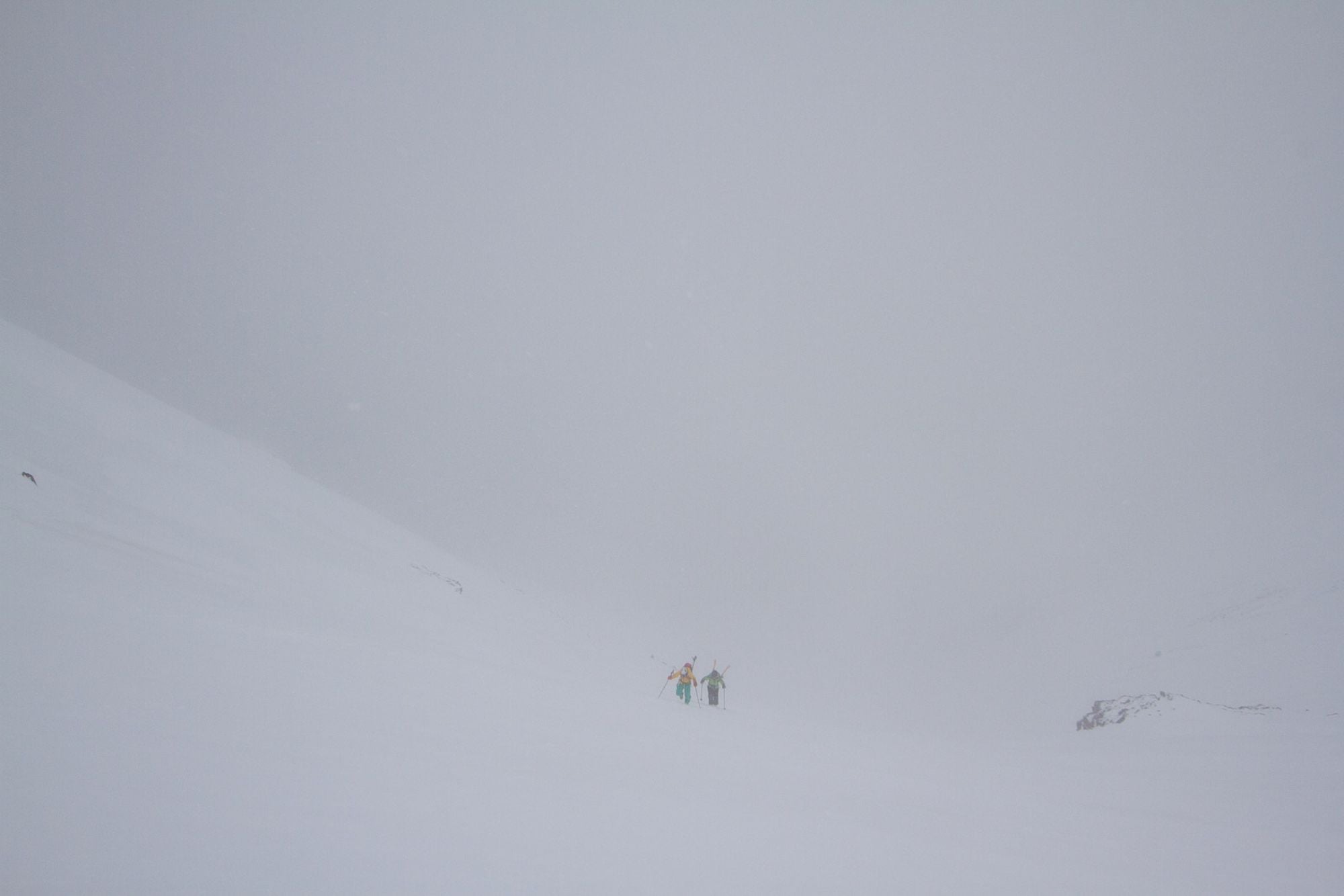 The aim was to skin and bootpack up the big gully above the town and then ski down the smaller gully to the right. The ascent started with easy skinning. Soon it was whiteout and it got considerably steeper.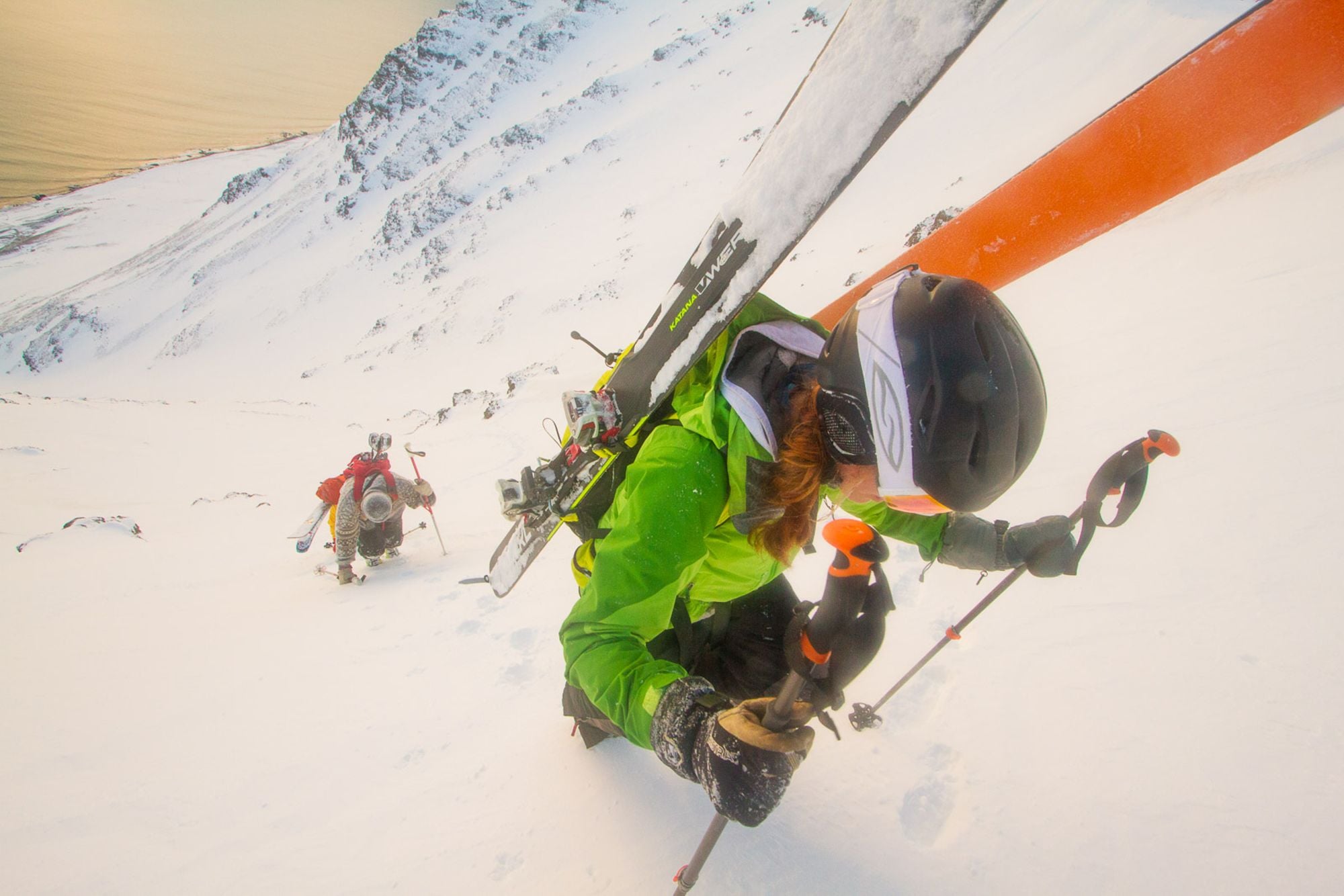 Skis were taken off and strapped on our backpacks. 50 meters below the summit skies cleared up and sun came through. All the work was worth it.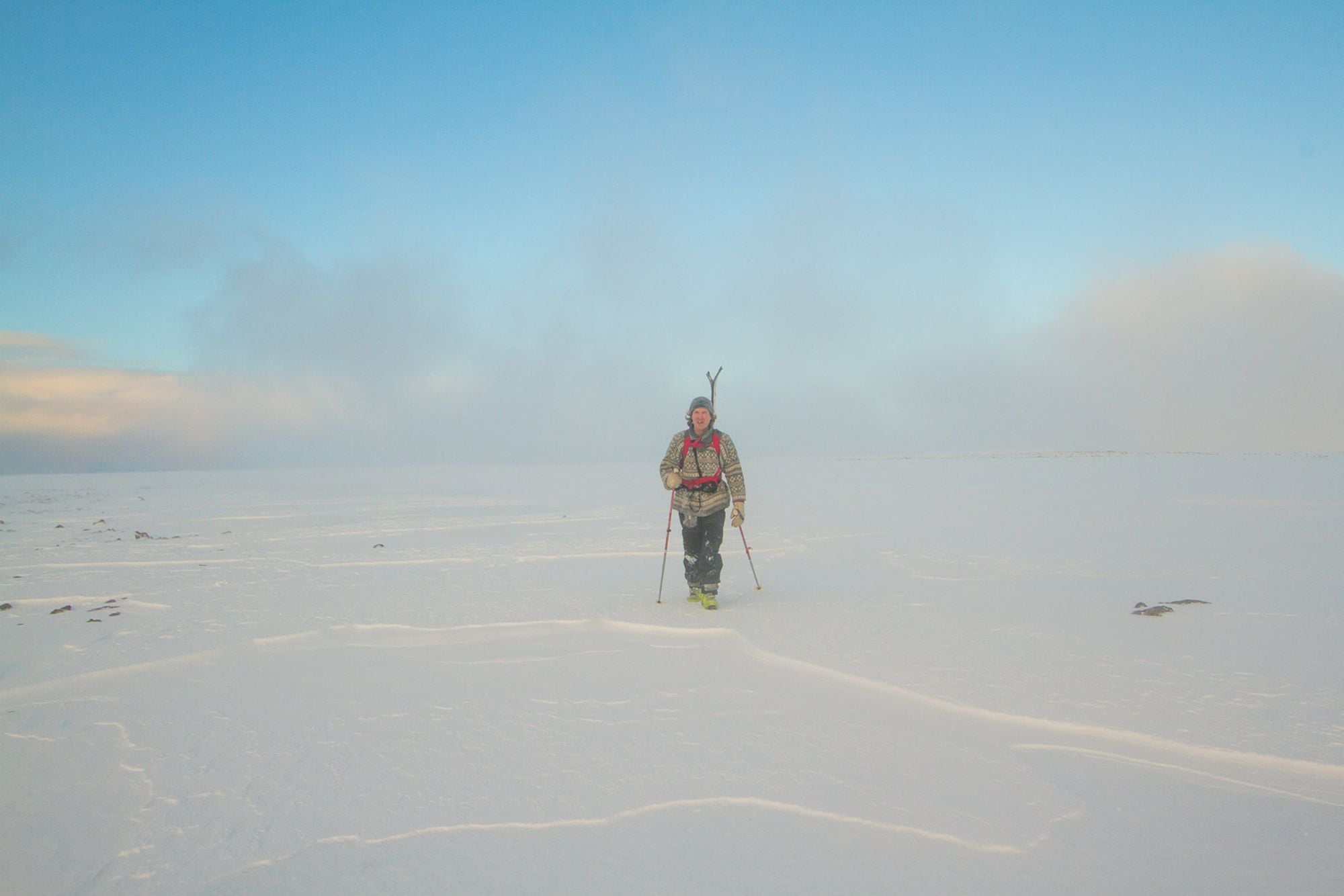 Jay, the sailor that has been living on his sailboat for 12 years, was surprised to see that the top of our mountains are completely flat. "You could play football up here!".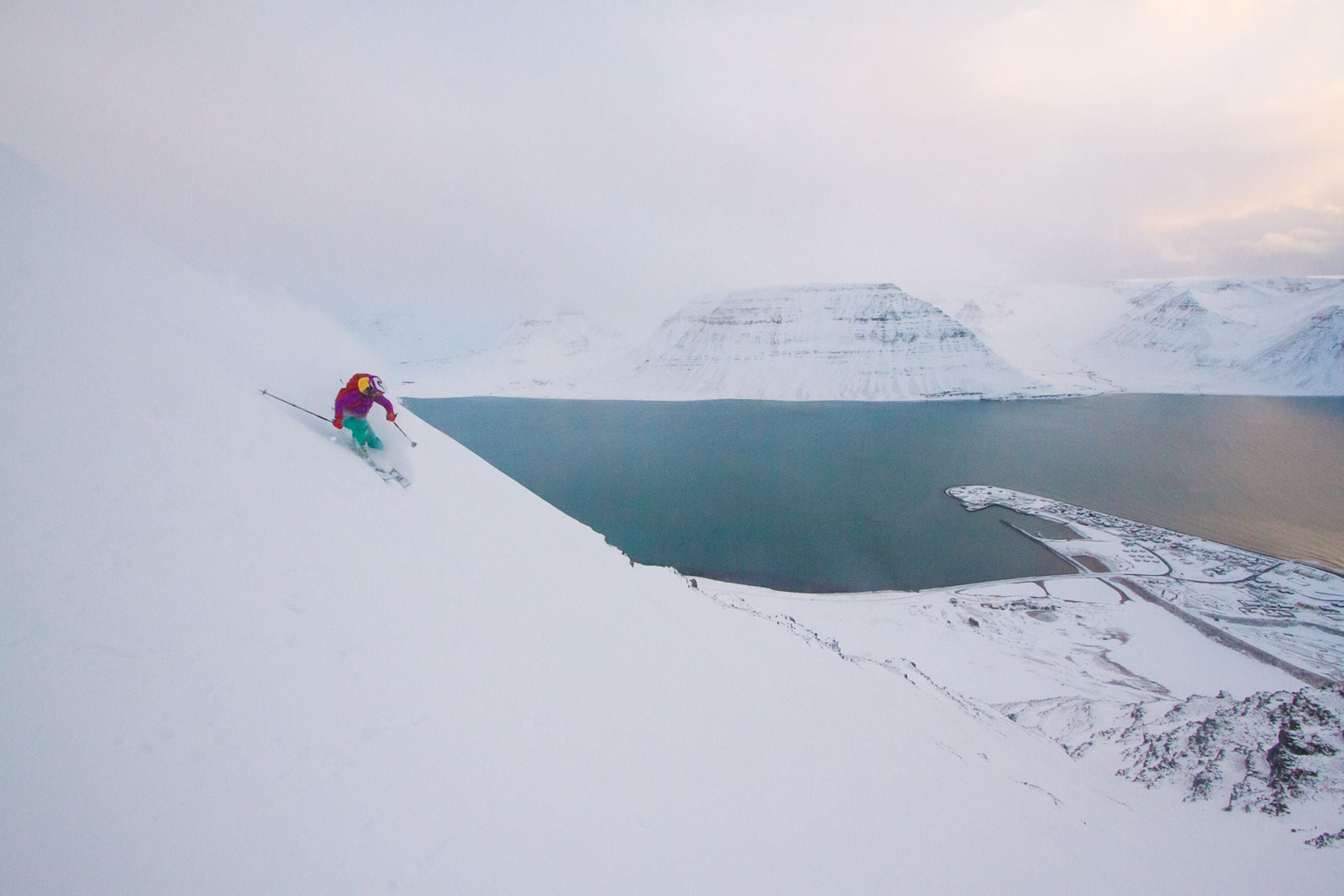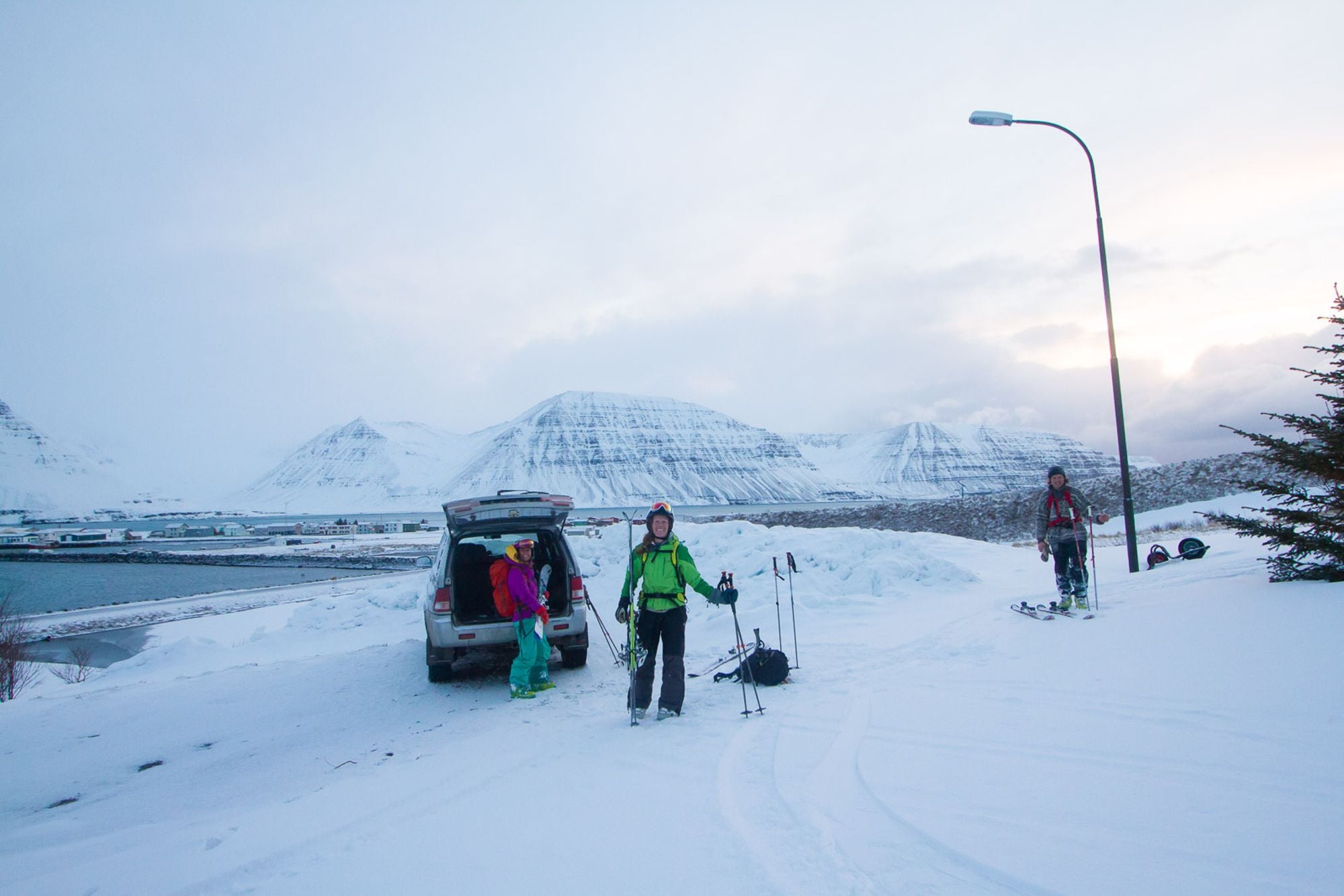 The ski down was rather hard on the top section but turned into nice and fluffy powder in the lower part. We skied through little trees and all the way to the car. As one can see, the trip left a big smile on everyone's faces.
Download the GPS track of the route here.