Shortcuts
Fishheads 30kg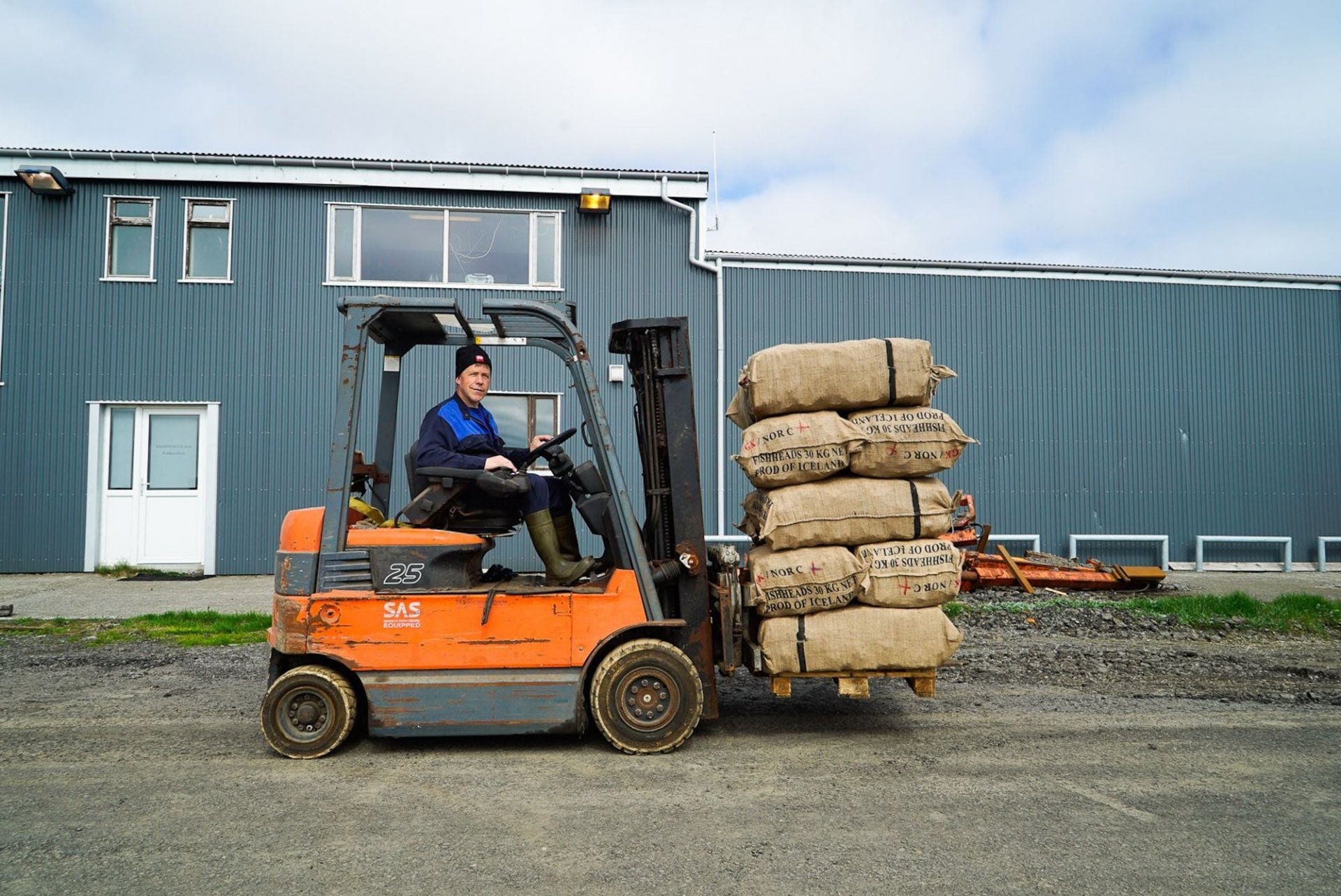 Fishheads 30kg
At Brjanslaekur the harbor is not only busy with travelers going on the ferry Baldur over the Breidafjordur bay, Þórður and his colleagues are also busy loading a big container with dry cod heads.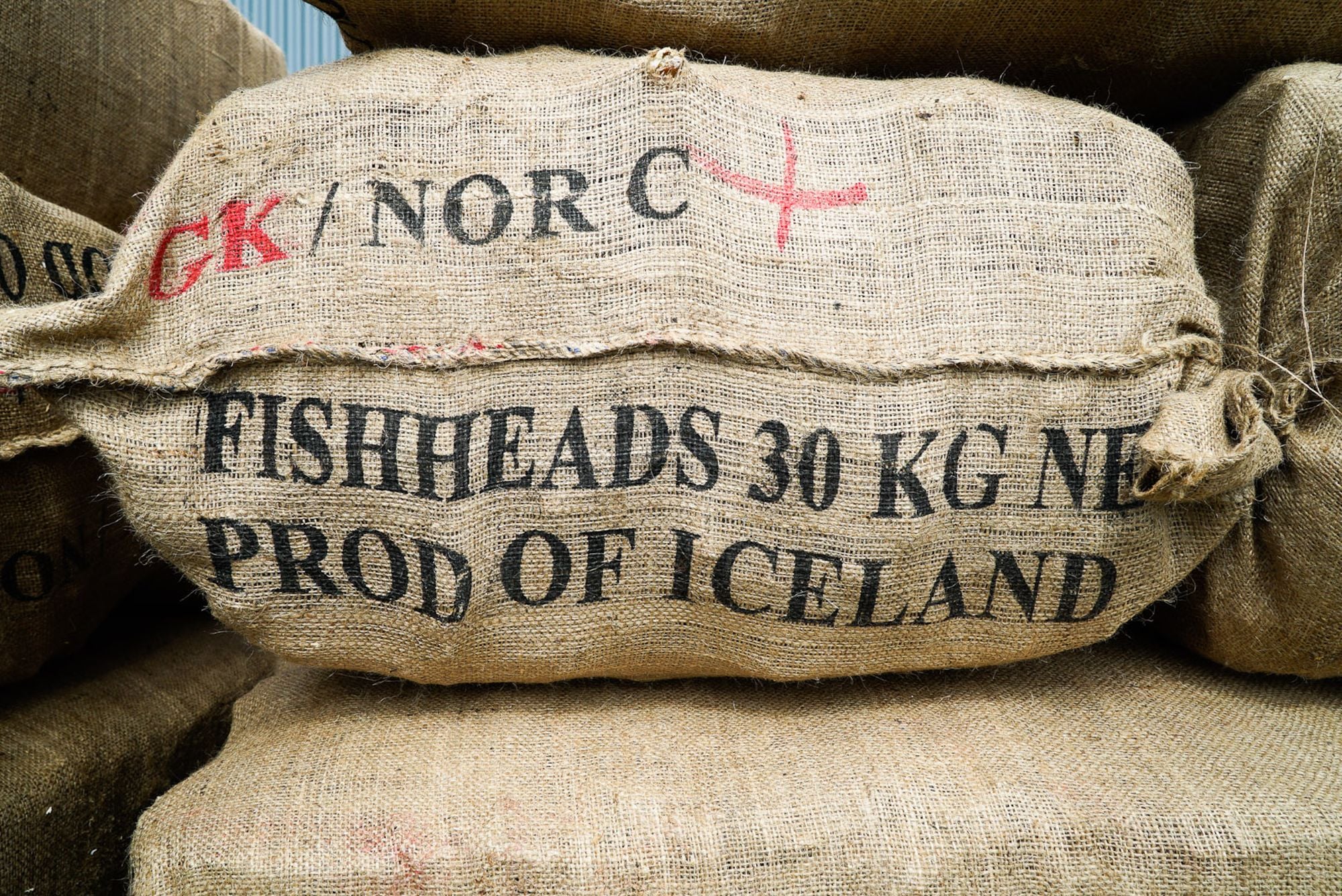 Dry cod has been exported from Iceland for a thousand years. For centuries it was Iceland's main export.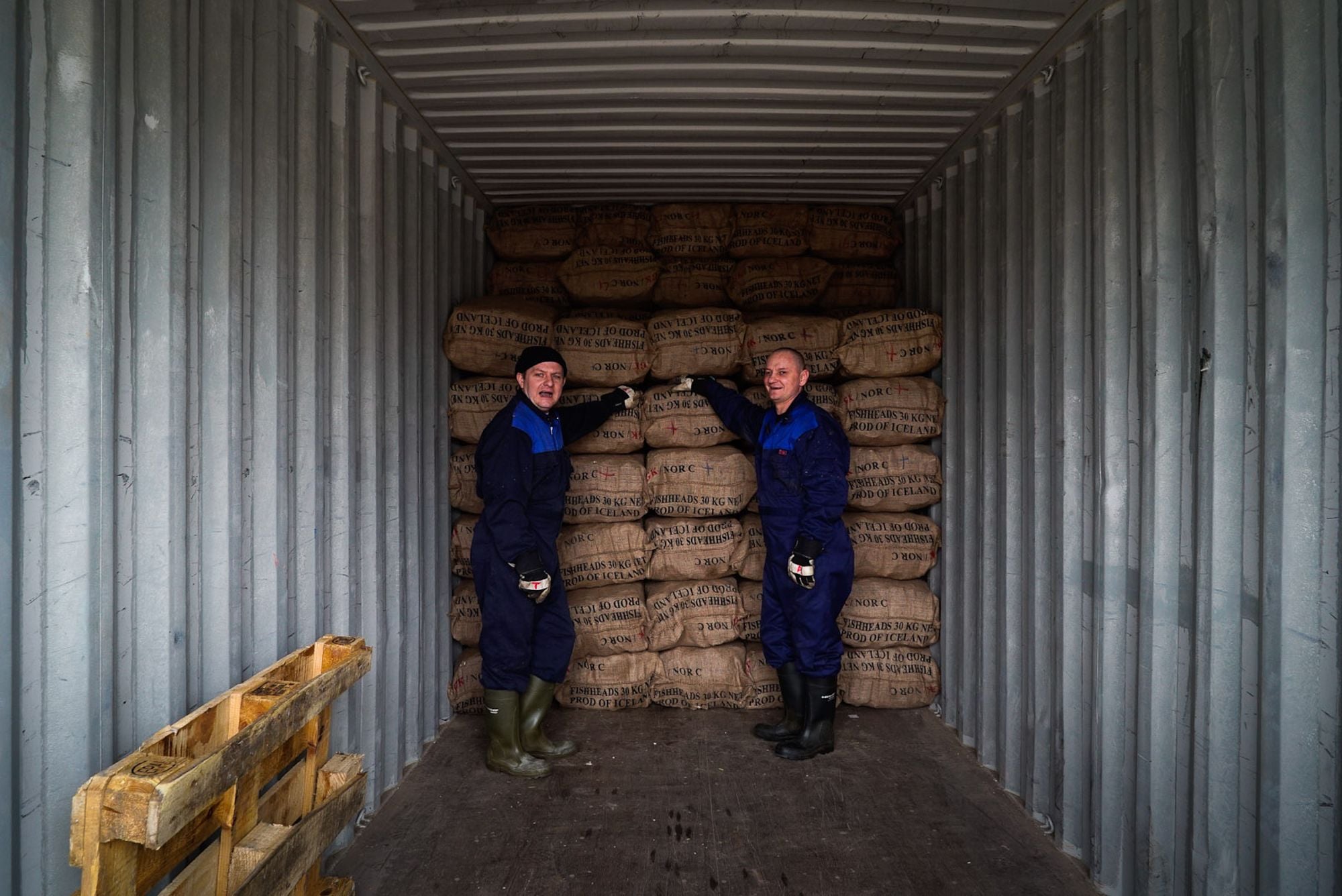 "The travelers going to the ferry sometimes comment on the smell of fish, but I tell them that's how money smells. It's all going to Nigeria, over there it's considered a delicacy. They use it as stock for soups and stews. I've tried it - it's tasty!"