Shortcuts
Autumn adventure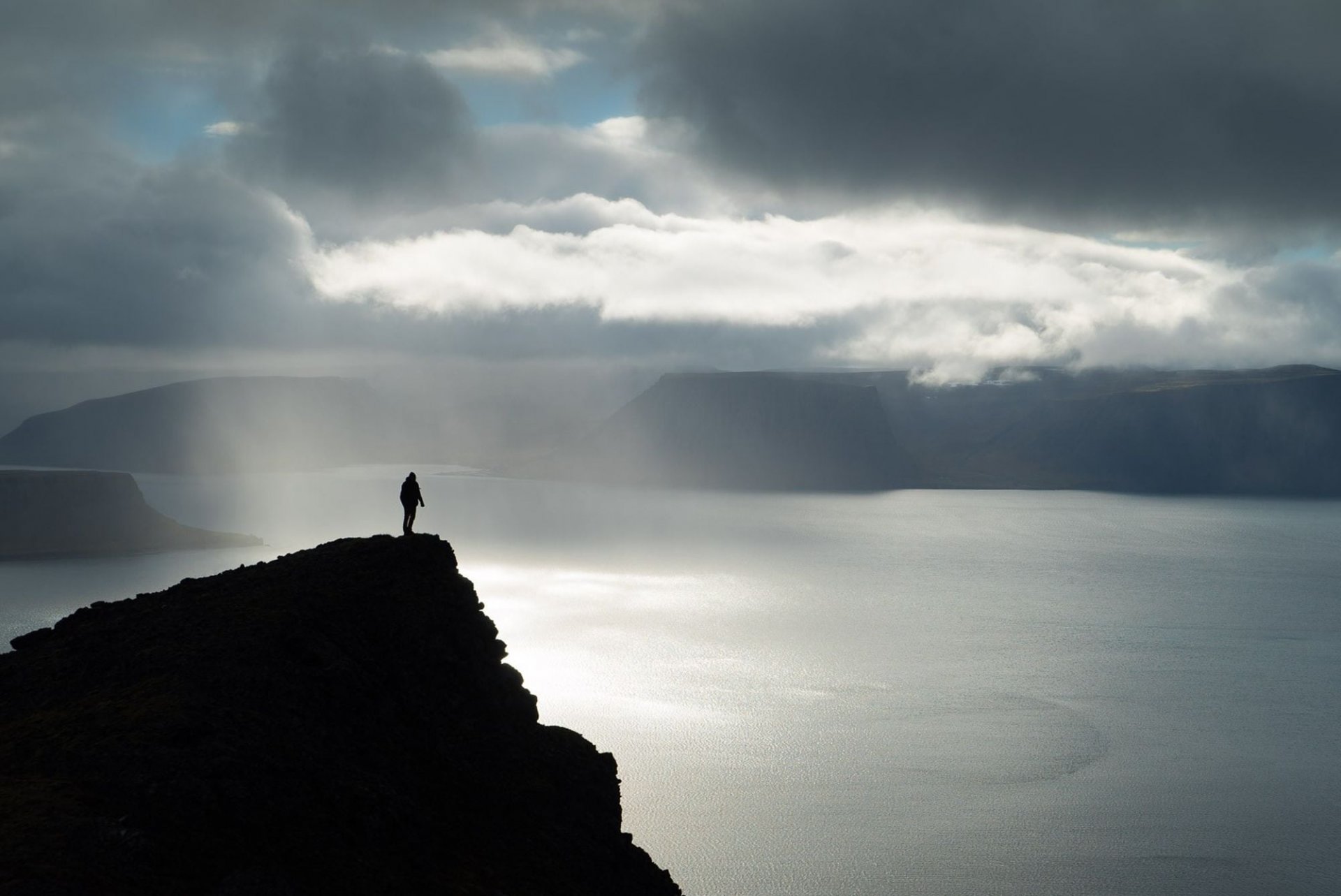 Autumn adventure
Before the winter arrived we took the chance to go explore the part of Arnarfjordur that snows in when winter comes. We stuffed our VW camper with inflatable paddle boards, fishing rod and good food and drove off for two nights.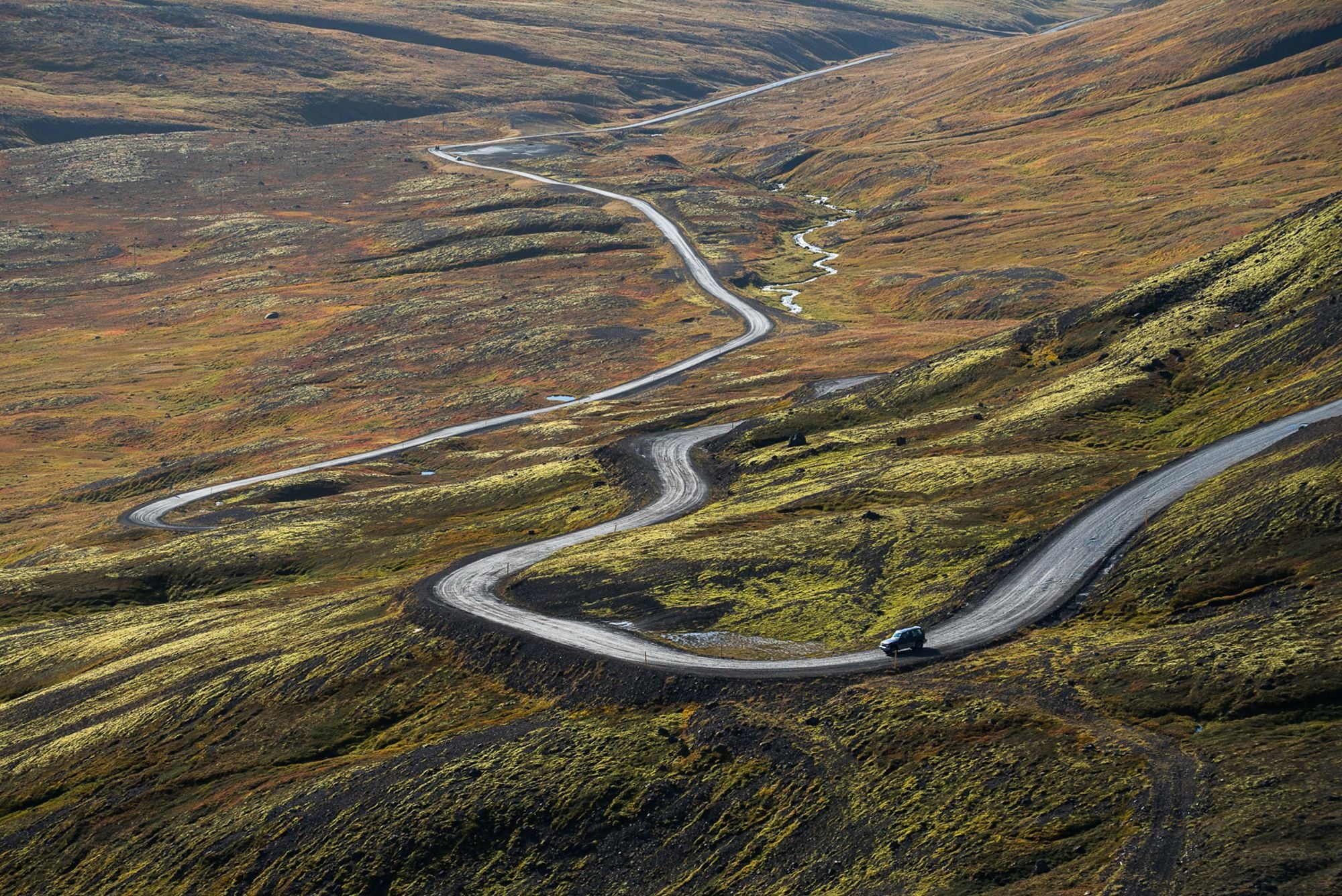 The Westfjords are not a region that you just drive through in a couple of hours. Some roads are gravel and wind up and down mountains passes.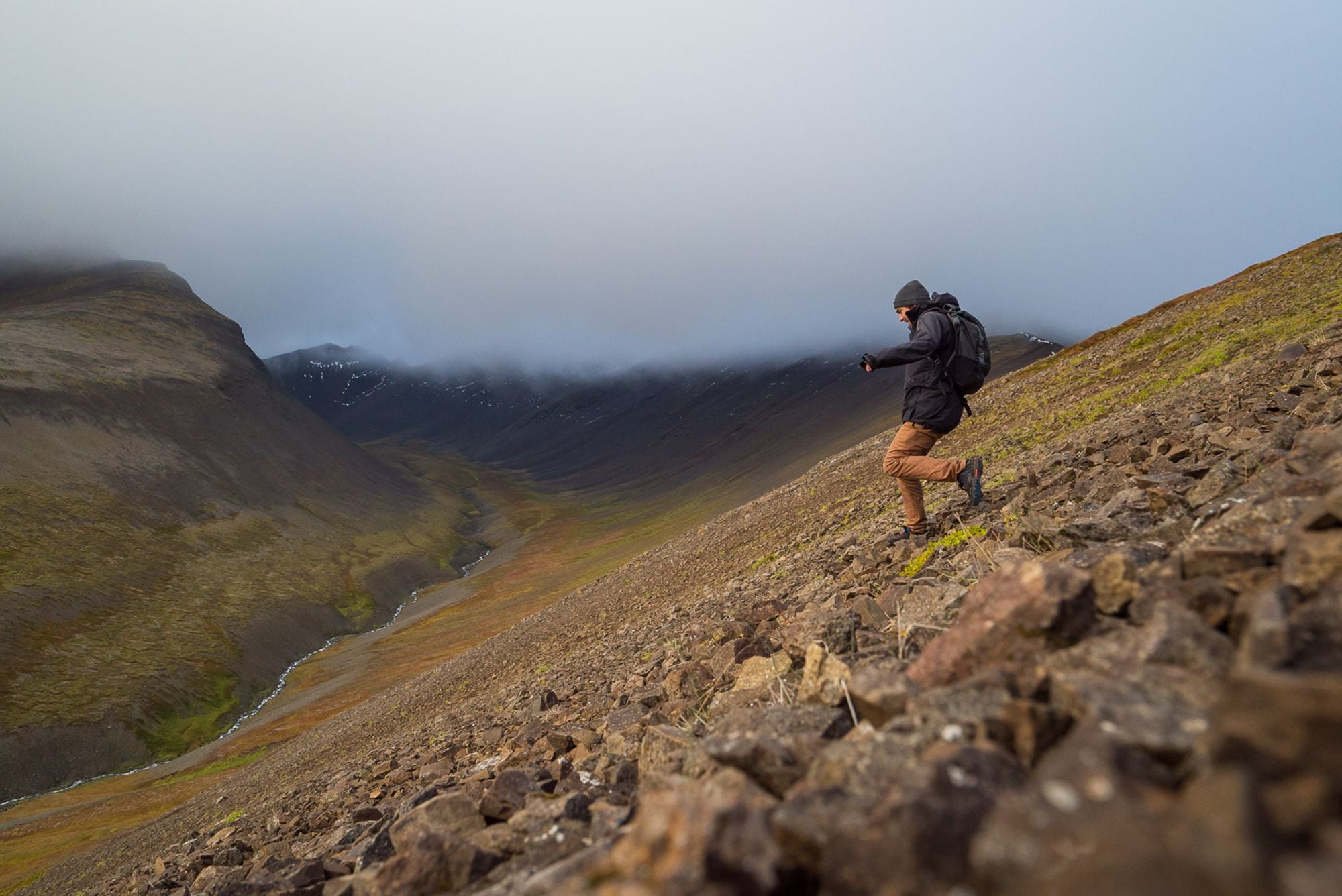 No adventure day is complete without a hike to the top of a mountain on a moody day - and a run down.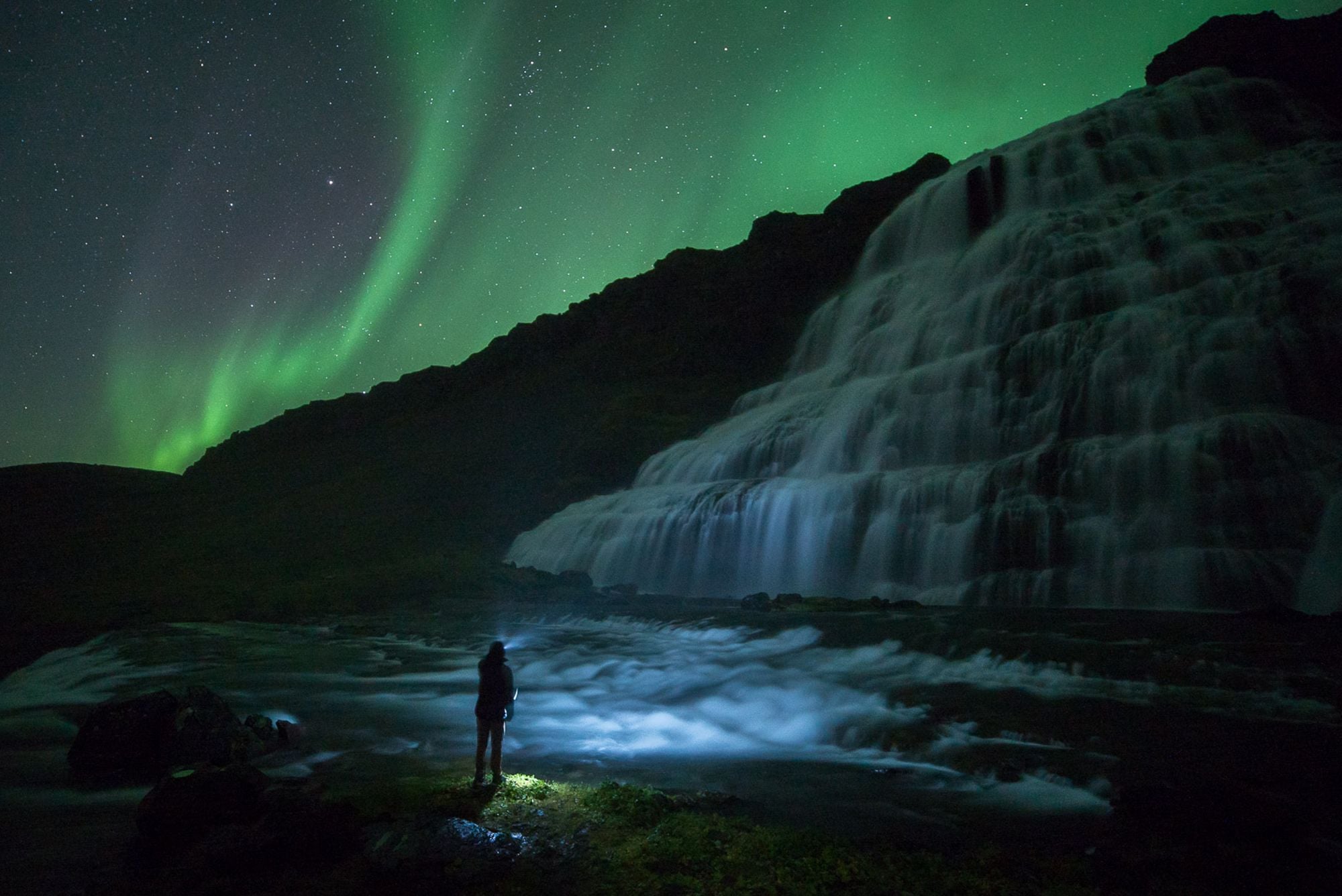 It was dark when we reached the camp site at Dynjandi waterfall but we were rewarded. The moody day had turned into a clear night with bright stars and auroras dancing in the sky. We had seen Dynjandi waterfall many times before, but never like this.
We woke up early morning and went straight out for a paddle on the calm fjord. After a couple of hours out we were near freezing and starving. A hardy breakfast in the VW was ideal before we'd hit the road again.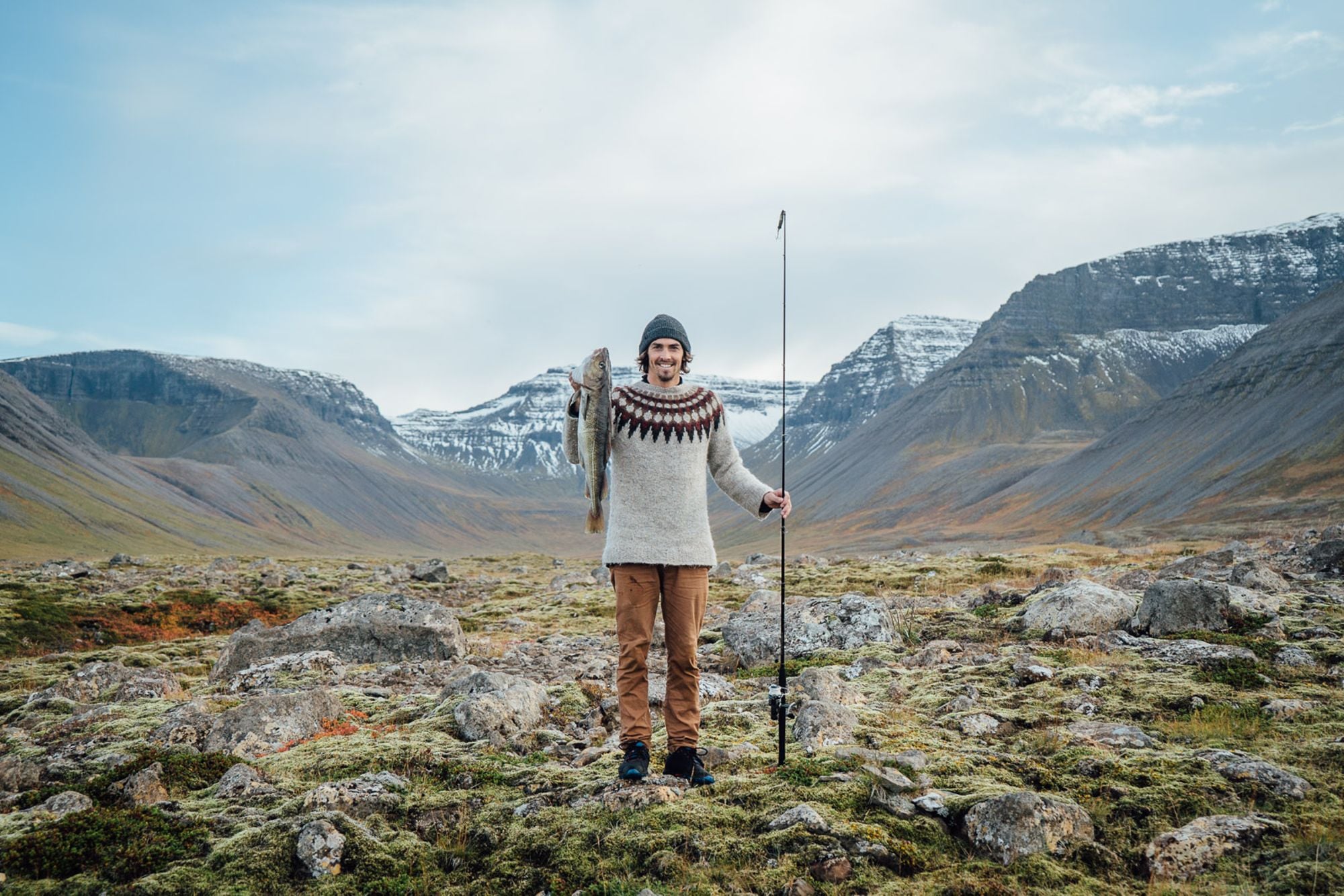 Our next camp spot is an anonymous one. Chris wanted to see if he could catch a cod from his paddle board so while some of us climbed yet another mountain, Chris spent time on the fjord. Soon he returned with a cod big enough to feed all of us.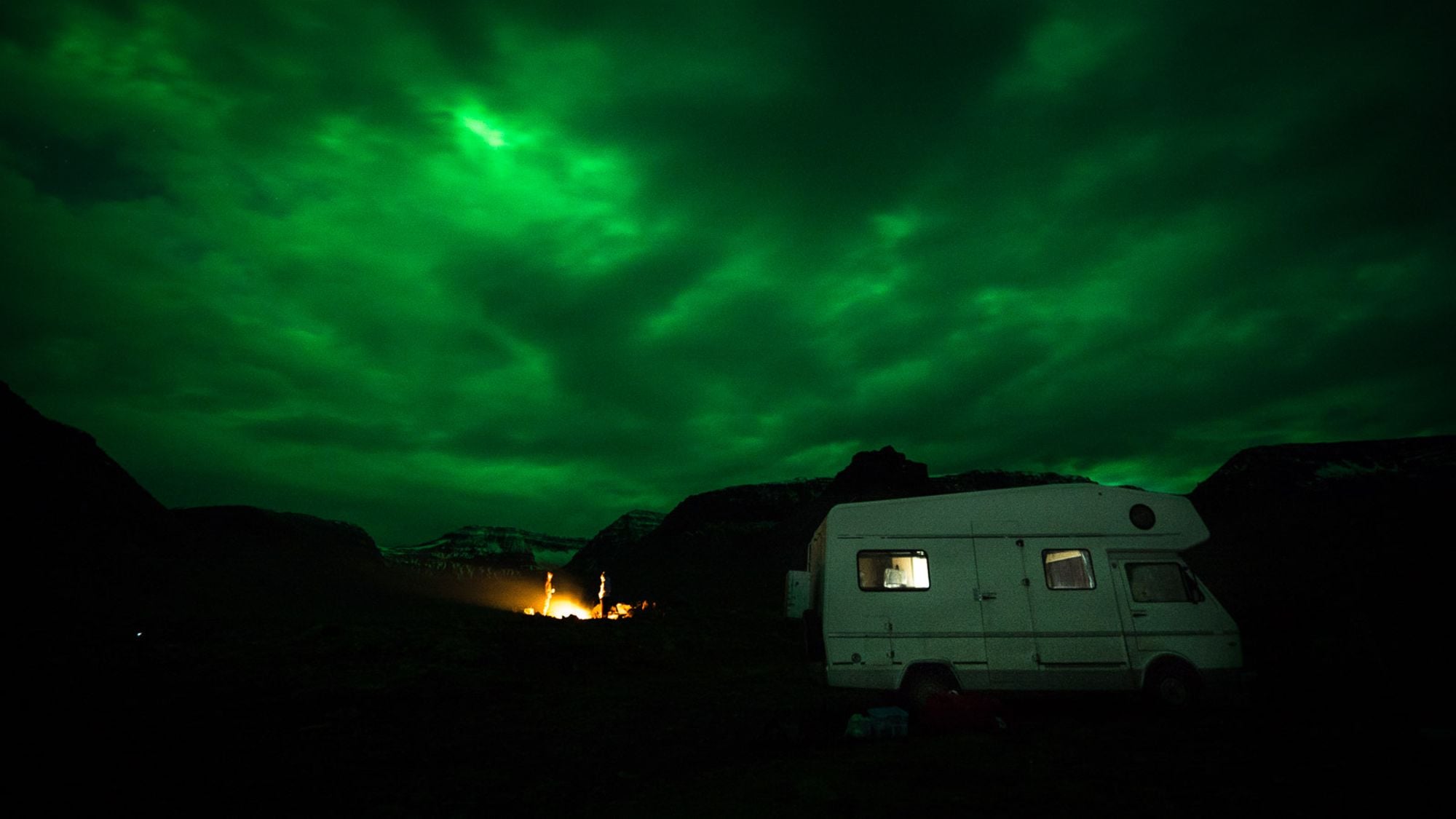 We cooked the cod over open fire and ate it during story times and laughters. Clouds had nearly covered the sky, but the auroras managed to glow through.
Our 35 year old VW adventuremobile proved its awesomeness once again; it got us slowly but surely between places and it kept us dry when it started pouring rain during our last night.