Shortcuts
Almost the westernmost point of Europe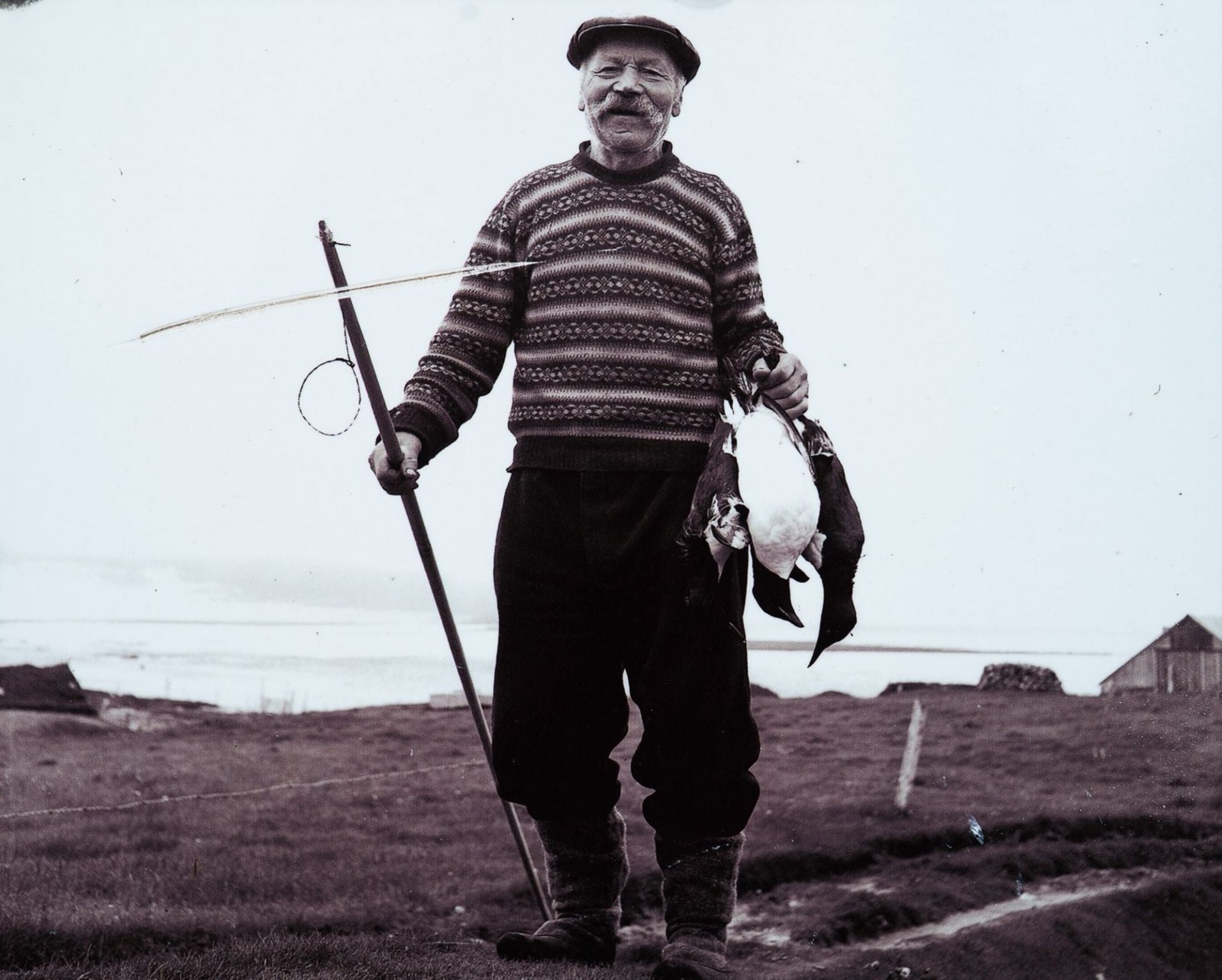 Almost the westernmost point of Europe
At the south-west tip of the Westfjords there is Látrabjarg cliffs. Out of all the European countries, only the Azores reach further to the west.
People have hunted birds and gathered eggs on Látrabjarg ever since the settlement of Iceland. Eggs could be gathered in the spring and birds caught in the summer, and both activities were important sources of food for people living in the area. In 1886, a total of 36.000 birds were caught on the cliffs. During the day, men lowered themselves down the cliff face on ropes in order to gather eggs but some people also climbed up the cliff face from the beach. Birds were hunted in the same way, during dry weather when they were most tame. Rappelling was a dangerous activity and there were frequent accidents. Hunting for birds largely stopped in 1926, after two men died on the cliffs, but gathering eggs is still practiced by a few local farmers.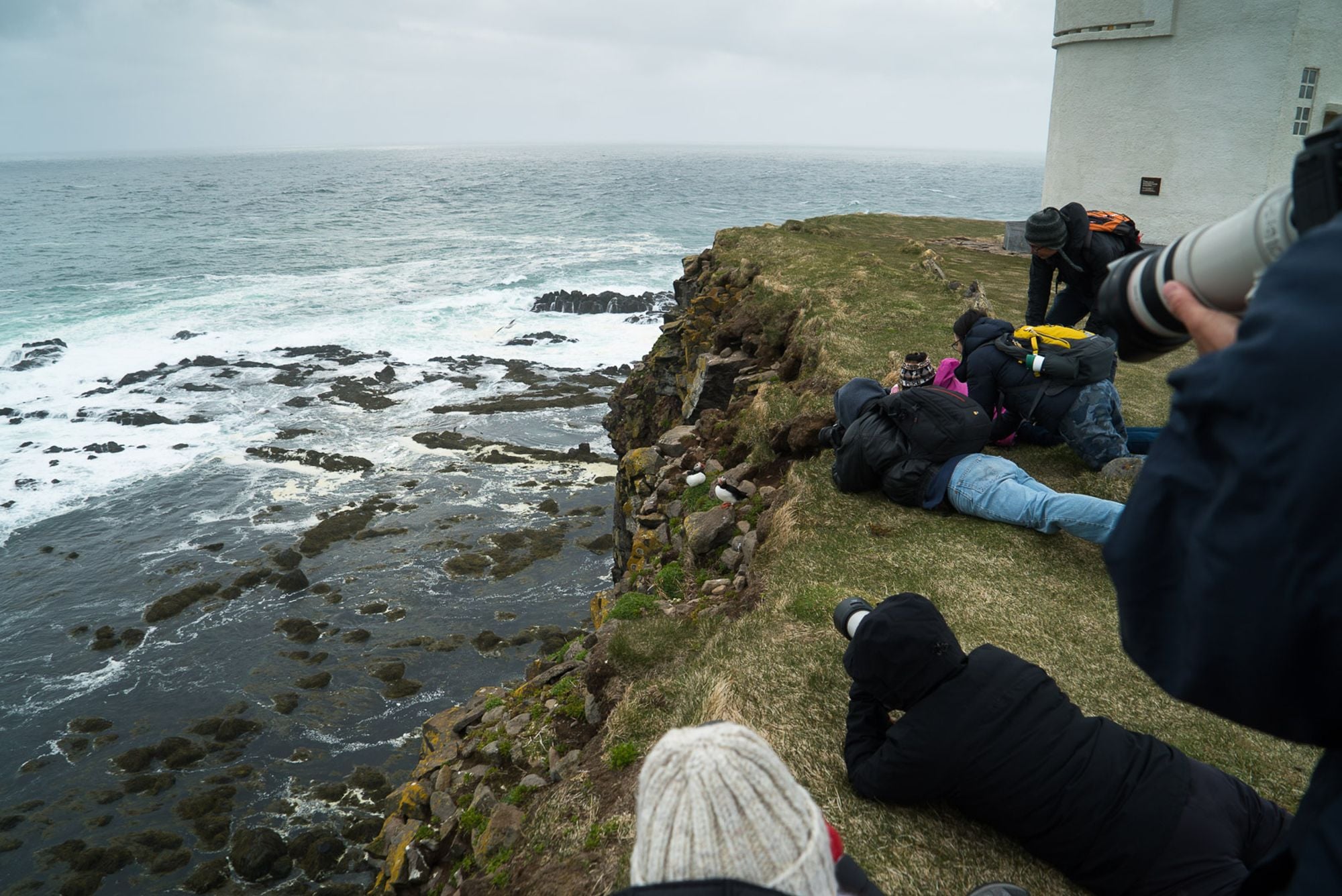 Today Látrabjarg is one of Westfjords main tourist attractions. June is the best month to see some of the millions of birds that nest in the cliffs. There are razorbills, kittiwakes and, most importantly, puffins. And it's the puffins that attract the birdies with their big cameras - all aiming to get their obligatory puffin picture.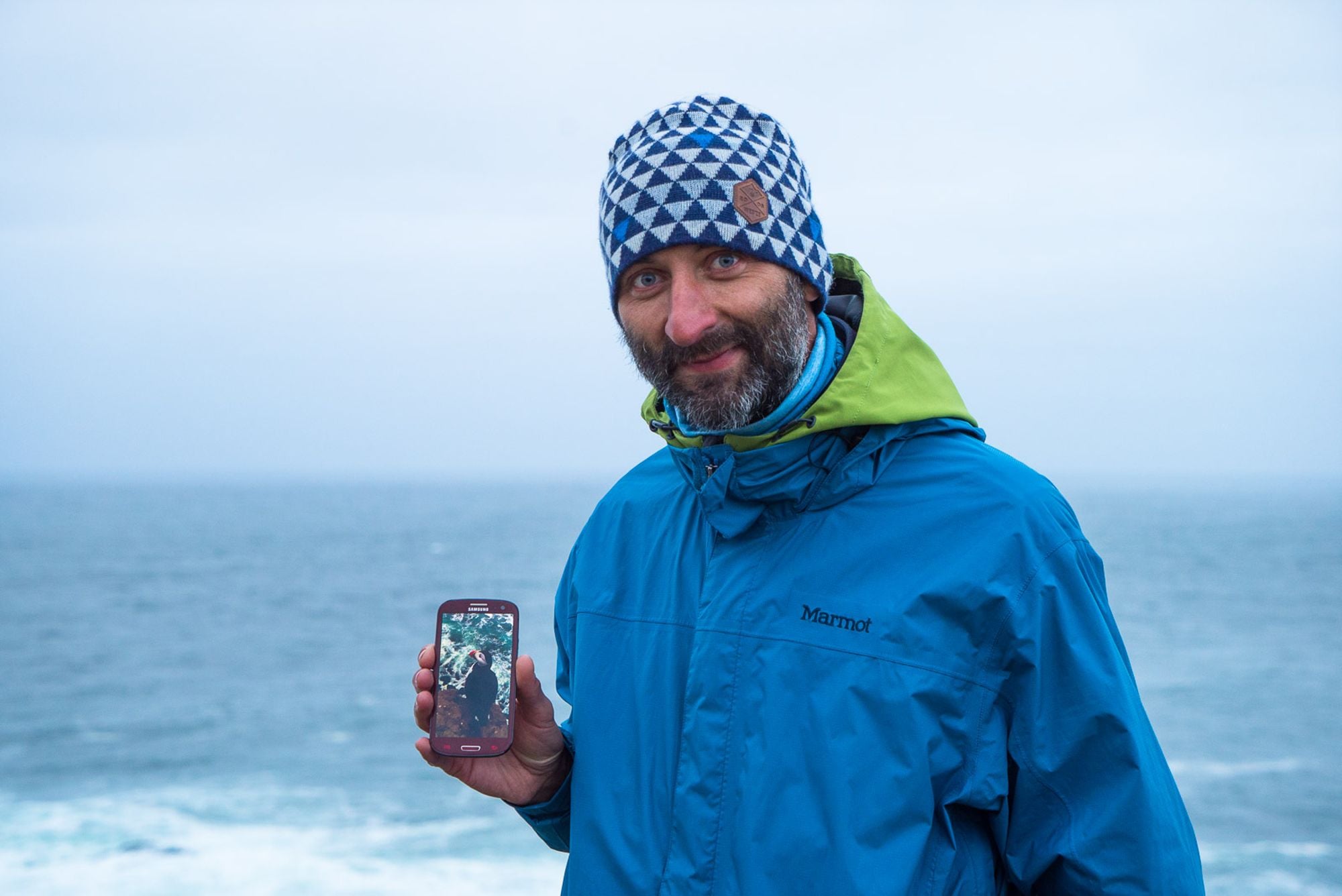 In this ocean of big cameras Marcin Baran stood out, shooting with his mobile phone a puffin that was merely a meter away and he was stoked with the result. "I'm fascinated by your country. You know, for many places the tourism brochures give false image of a place. But here it really is exactly like in the brochures!" said Marcin.